10 Exciting Things to Do in the Zamboanga Peninsula
Because there's so much more to Zamboanga than just the city!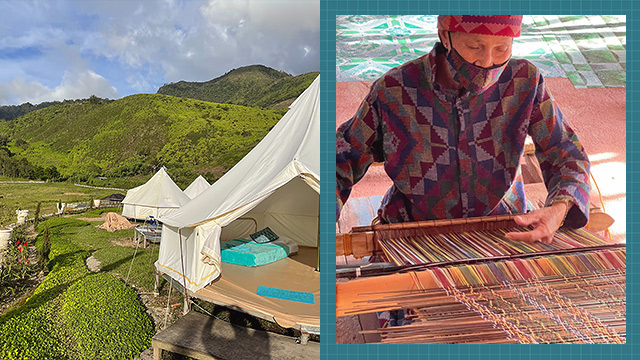 (SPOT.ph) Upon hearing the word "Zamboanga," we bet that the city—as in Zamboanga City—is top-of-mind for most of us. Unknown to many, it's just a small fraction of an eponymous region, the Zamboanga Peninsula. Designated as Region IX, it comprises three other Zamboangas—del Norte, del Sur, and Sibugay—and Isabela City (or Isabela de Basilan) on the island province of Basilan.
ADVERTISEMENT - CONTINUE READING BELOW
Nicknamed "ZamPen," the region boasts less crowded destinations, a dynamic confluence of cultures, and a culinary scene that surprises and satisfies. If you're into adventure travel or if you're looking for someplace different that's not overrun with tourists, this region has something for you and a whole lot more. It's a place where nature, history, culture, and some of the friendliest people in the country converge. 
Also read:
10 Exciting Things to Do in Isabela de Basilan in Mindanao
10 Exciting Things to Do in Zamboanga City
Here's a primer on the things you can do at the many tourist spots in Zamboanga:
Soak in the sun at ZamPen's beaches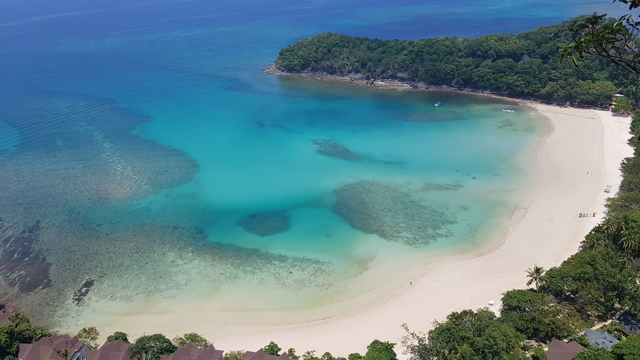 ADVERTISEMENT - CONTINUE READING BELOW
Love the sand and the surf but want to veer away from the touristy path? Then save some spots on your beach bucket list for ZamPen's less visited, yet no less beautiful, shores. Aside from Zamboanga City's Santa Ana Island and Once Islas, the Peninsula has other options for all you beach lovers out there.
A familiar destination for many is Dakak, a name that has become synonymous with Dapitan in Zamboanga del Norte. A top tourist spot in Mindanao in the '90s, the resort still remains popular to this day thanks to its white-sand beach and surrounding lush mountains. You'll never run out of things to do from snorkeling to cliff diving, ATV driving to horseback riding. The resort even has a world-class golf course and offers island tour packages.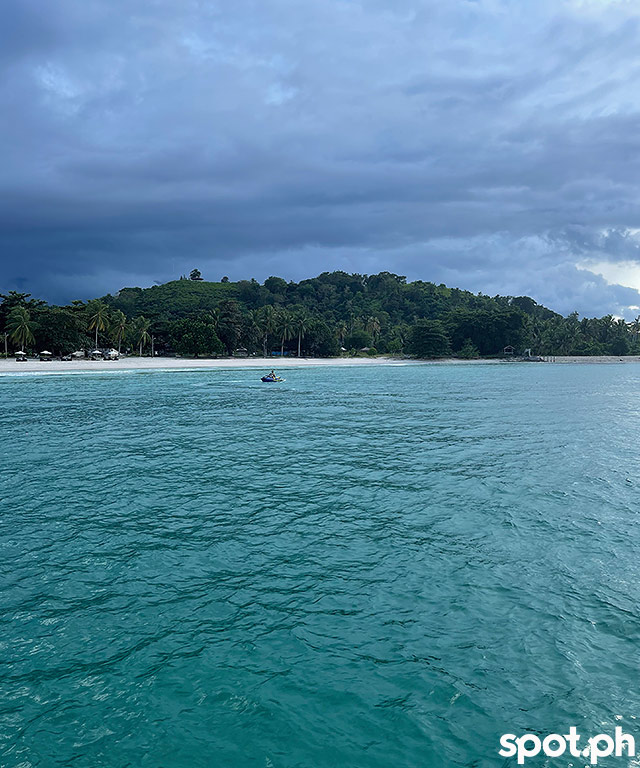 ADVERTISEMENT - CONTINUE READING BELOW
Another must-visit, especially if you like your beach secluded, is Malamawi Beach Resort in Isabela de Basilan. The powdery white sand of its shores is perfect for soaking the sun away, while its clear waters of varying shades of blue are ideal for diving. The 11-hectare property is also one of the few halal resorts in the country.
Immerse yourself in a kaleidoscope of cultures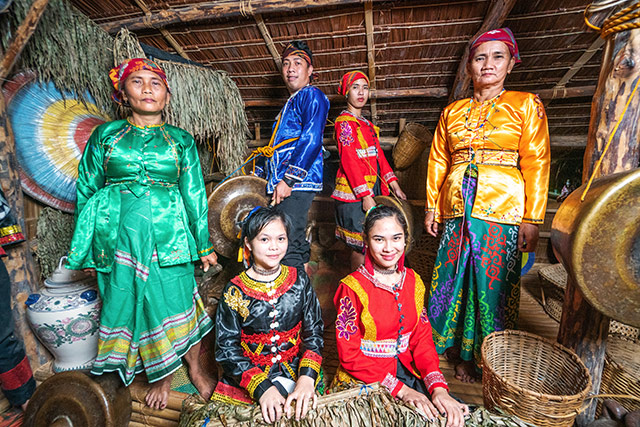 ADVERTISEMENT - CONTINUE READING BELOW
A trip to ZamPen is a lesson on history and culture, with the region being a meeting point of disparate cultures, specifically Moros, Christians, and several indigenous cultural communities.
Visit Lapuyan in Zamboanga del Sur and learn more about the Subanen, the largest of the indigenous cultural communities (ICC) in ZamPen. Meaning "people of the river," the Subanen originally settled by the riverbanks but the arrival of new settlers saw them move farther inland and ultimately to the hinterlands.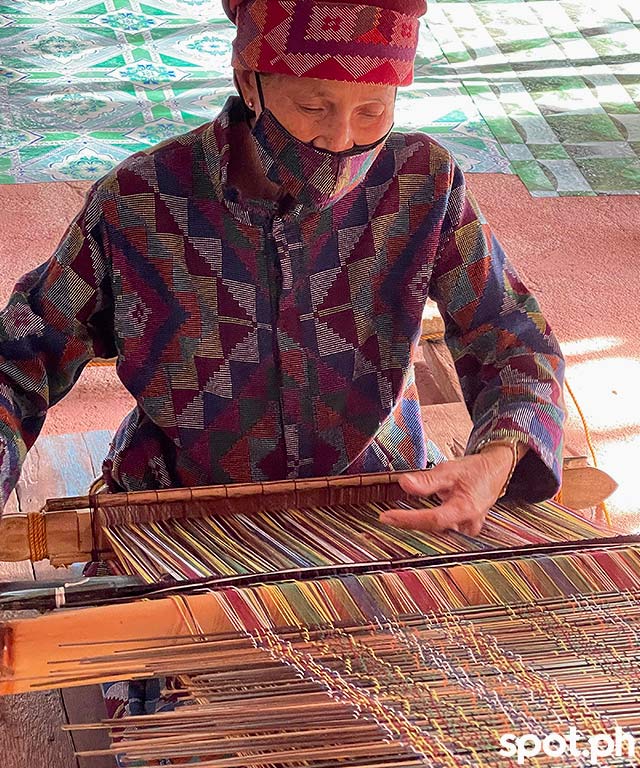 ADVERTISEMENT - CONTINUE READING BELOW
Isabela de Basilan has large communities of Yakans and also of Sama Banguingui and Tausug, among other ethnolinguistic groups. This diversity is reflected in the city's colorful weaves and a smorgasbord of various cuisines. 
Discover the region's rich heritage through its places of worship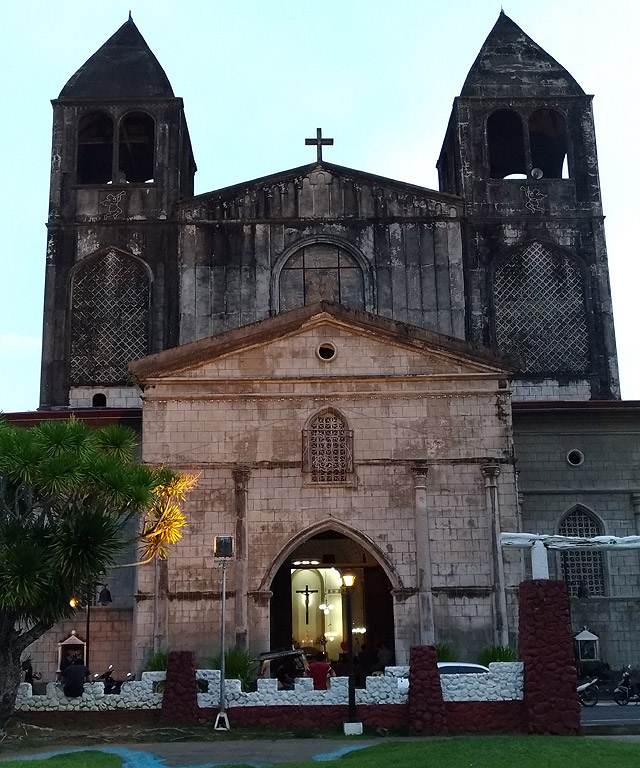 ADVERTISEMENT - CONTINUE READING BELOW
To further enrich your cultural journey across ZamPen, you'll do well to visit some of their most significant places of worship.
Zamboanga del Norte is home to two historic Roman Catholic churches that are worth visiting: Our Lady of the Most Holy Rosary Cathedral in Dipolog and the Church of Saint James the Greater in Dapitan. Both churches date back to the Spanish colonial period and have close ties with Dr. José Rizal. 
Also called Dipolog Cathedral, the former's altar is a replica of the original retablo designed by Rizal during his exile in neighboring Dapitan. While the latter was where the country's national hero heard mass every Sunday. 
With a large concentration of Muslims, ZamPen has mosques aplenty. Among those worthy of a visit are Taluksangay Mosque, the first in the region; and Rainbow Mosque, which is known for its eye-catching and IG-worthy exterior.  
Satisfy your inner child at Mindanao's biggest theme park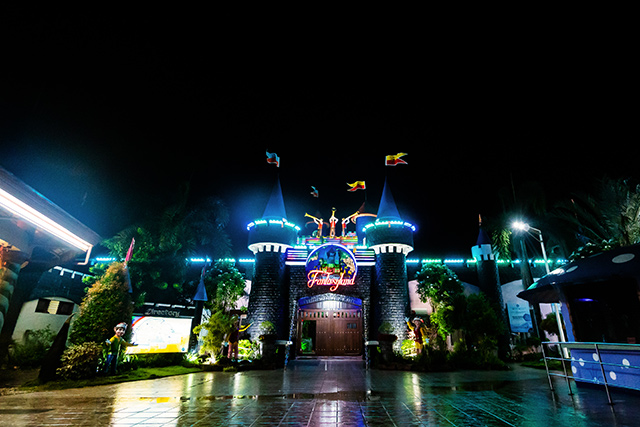 ADVERTISEMENT - CONTINUE READING BELOW
We bet most of you didn't know that Mindanao has its own theme park, Glorious Fantasyland (formerly Gloria's Fantasyland), the region's biggest and most famous.  
It has over 30 rides and attractions for all ages. Roller coasters, a Ferris wheel, 5D cinema, teacup ride, a musical production, and a parade—name it, and this 12-year-old theme park most likely has it. In December 2021, they launched "Lakbay Pinas", which was inspired by Disneyland's well-loved "It's a Small World". Their newest attraction showcases the best of the Philippines, from the Banaue Rice Terraces up north to Maria Cristina Falls down south. 
Glorious Fantasyland's all-in package of unlimited rides, show, parade, and fireworks display (every weekend) is at P1000/adult and P500 for kids below four feet. Gates open at 2 p.m. and close at 10 p.m. or later depending on the volume of guests. Shuttle services are available in Dipolog and Dapitan. 
ADVERTISEMENT - CONTINUE READING BELOW
Glamp the weekend away at this high-altitude farm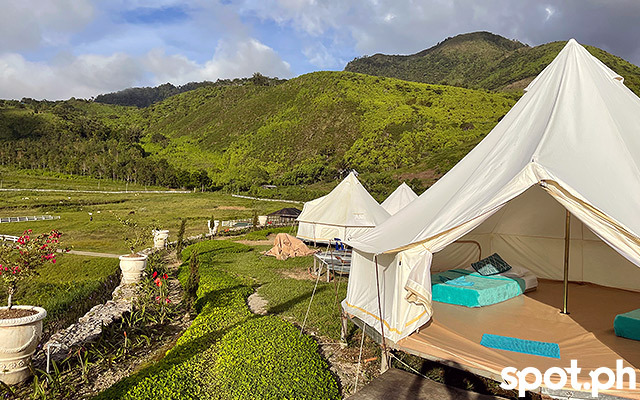 The glamping bug has bitten Zamboanga del Norte and one of the best spots to camp in the region is at SFJ Organica Farm. The 12-hectare property in the municipality of Sergio Osmeña Sr. is nestled at an altitude of 1,000 feet above sea level giving guests breathtaking views of nearby mountains. The farm currently has six tents, four container vans/rooms, and a manor, which serves as a common area for guests. 
ADVERTISEMENT - CONTINUE READING BELOW
Aside from being a go-to glamping spot, it's one of the first farms to produce organic products in Zamboanga del Norte. They grow organic lettuce, tomatoes, and other produce that are sold in nearby areas. They also have horses and a llama couple named Oreo and Hash Brown. 
Scale ZamPen's peaks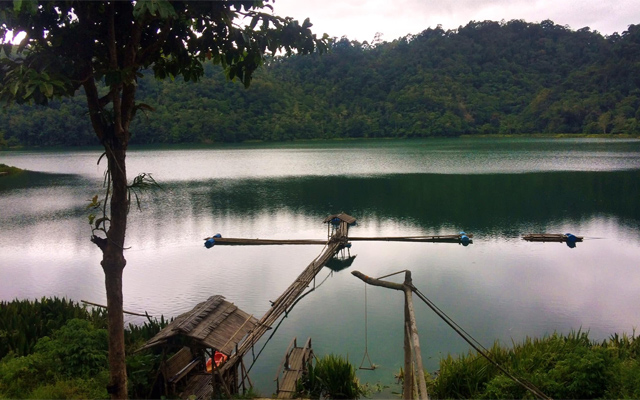 ADVERTISEMENT - CONTINUE READING BELOW
With its mountainous and forested landscape, ZamPen has much in store for those who love the great outdoors. And steadily gaining popularity in the region is mountain climbing. 
A popular hike in the area is Mount Timolan in Tigbao, Zamboanga del Sur. Standing tall at 1,777 meters above sea level, it has a crater lake and offers hikers panoramic views of neighboring mountains. It's a known habitat of the Philippine Eagle and several endemic flora and fauna. 
Another hiking destination is ​​Mount Pulong Bato just outside Zamboanga City. Also called Mount Columbato, it's a well-known pilgrimage site for Catholics during Holy Week. What makes the mountain distinct is that it's a monolith, which means it's made of solid rock and is an inactive volcano as well. 
Chase waterfalls with wild abandon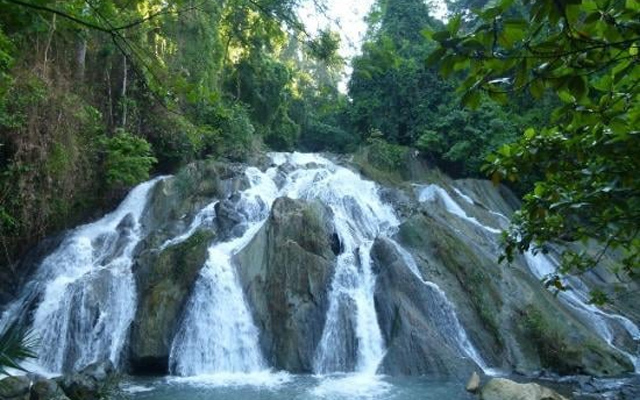 ADVERTISEMENT - CONTINUE READING BELOW
If there's one thing that ZamPen has an abundance of, that would be waterfalls. The region boasts some of the country's most diverse collection of falls—from multi-tiered ones to those that flow gracefully like a woman's veil. 
Pulacan Falls is a must-visit for those traveling to Zamboanga del Sur, a huge fan-type waterfall covering an area of about 400 meters. Streams of water cascade from its peak through rock terraces and into different pools. It's hidden amid tall trees and thick vegetation but is only a short trek from the main road. The waterfall is also part of the town's irrigation system. 
Another remarkable waterfall is Zamboanga del Norte's 20-foot-high Sungkilaw Falls. To reach the falls, visitors have to hike up 400 winding steps amid a dense forest. You'd be paid handsomely for your efforts, though, as the views aren't only breathtaking but also relaxing. Through the efforts of the local government and Subanen communities, cottages and toilets have been constructed in the area. 
ADVERTISEMENT - CONTINUE READING BELOW
If you find yourself in Basilan, be sure to swing by Bulingan Falls—truly a sight to behold with its peculiar rock protrusions. Though located in Lamitan, which is technically already a part of the Bangsamoro Autonomous Region in Muslim Mindanao, the waterfall is worth the one-hour drive from next-door neighbor Isabela de Basilan. 
Cruise along the mangroves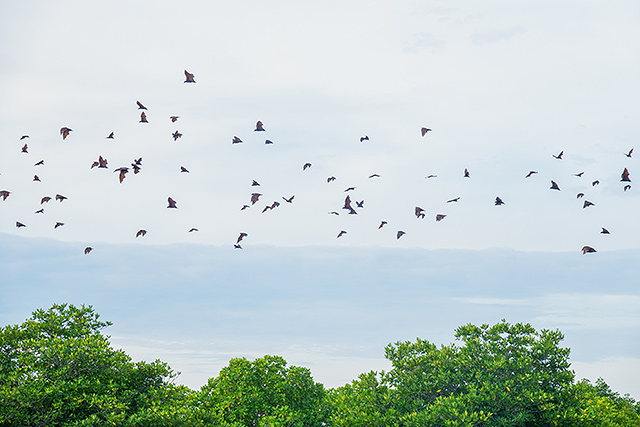 ADVERTISEMENT - CONTINUE READING BELOW
Aside from beaches, waterfalls, and mountains, ZamPen has some of the country's most diverse and pristine mangroves. 
Kabug Mangrove Park and Wetlands in Zamboanga Sibugay is one of the nine major flyways in the world, making it a popular site for birdwatchers. It cuts through 22 countries and serves as a corridor for at least 50 million species of migratory birds. It's also an ecotourism destination that promotes environmental conservation through its boat tours.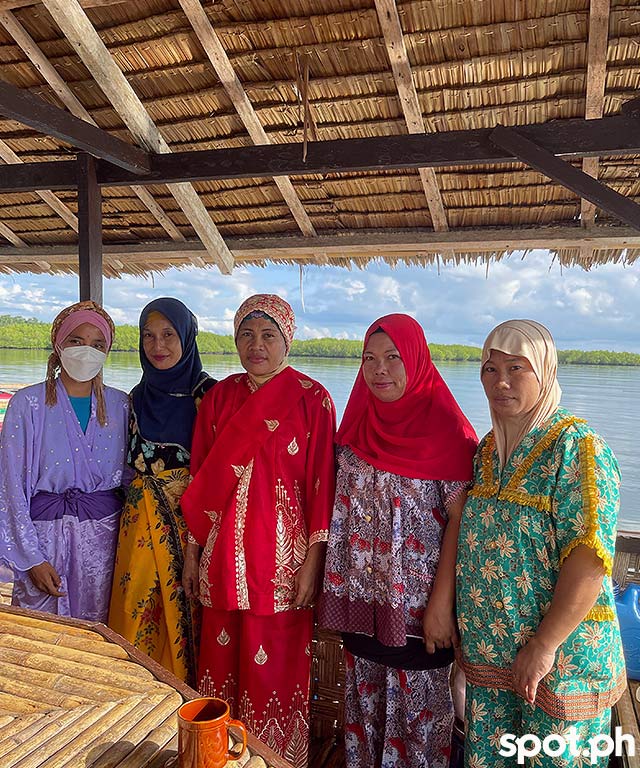 ADVERTISEMENT - CONTINUE READING BELOW
Further south, Isabela de Basilan's Marang-Marang Mangroves likewise teem with various flora and fauna. Nestled within the protected network of mangroves is also a community of Sama Banguingui, an ICC known for building their homes over the sea or along the shoreline. Completing the visit to the area is Marang-Marang Floating Cottages where you can taste authentic Sama and Tausug dishes lovingly prepared by an association of Sama women. 
Walk in the footsteps of Dr. José Rizal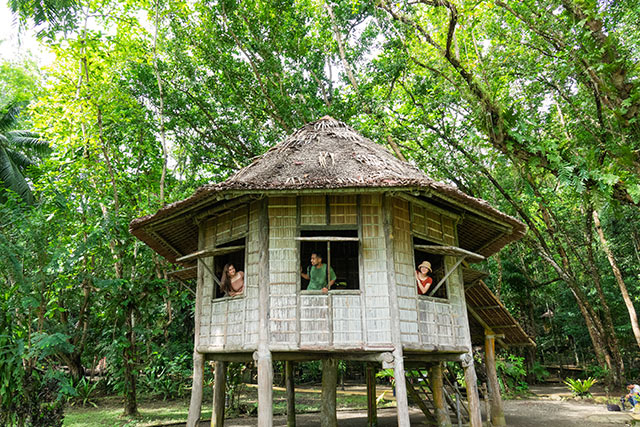 ADVERTISEMENT - CONTINUE READING BELOW
On July 17, 1892, at 7 p.m., Rizal—together with four other companions—disembarked from the steamer S.S. Cebu at Santa Cruz Beach. This marked the beginning of what would be a four-year exile in Dapitan. He spent those relatively quiet years dabbling in the arts, literature, medicine, and community service. 
To retrace his steps in the region, aside from the aforementioned churches, a visit to Rizal Park and Shrine (a.ka. José Rizal Memorial Protected Landscape) in Dapitan is an absolute must. This 16-hectare protected area bought by the national hero himself holds a treasure trove of memories of his years in exile. 
The property has five reconstructed bamboo and nipa houses, all of which were originally built by Rizal and had been rebuilt in their original locations. Near the shrine's main gate is Museo ni José Rizal which has several memorabilia including some of his letters, clothes, medical instruments, and replicas of his artworks. The original blackboard, table, and chairs he used in his school are also on display. 
ADVERTISEMENT - CONTINUE READING BELOW
Do not miss the heart-shaped rock where Rizal exchanged vows with his wife Josephine Bracken and where he wrote "Mi Retiro," his longest poem. 
Have a fill of ZamPen's culinary delights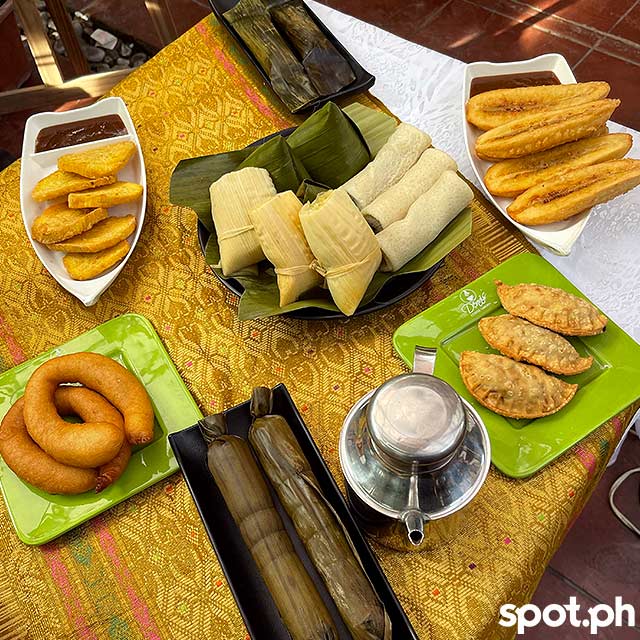 As a melting pot of cultures, it comes as no surprise that ZamPen has much to offer that can please even the most discerning of taste buds. Few other places in the country will allow you to sample Sama, Tausug, Sama Banguigui, Maguindanaoan, Chavacano, and other culinary traditions. 
ADVERTISEMENT - CONTINUE READING BELOW
Hit Isabela de Basilan's James Strong Boulevard for a sampling of local snacks such as lokot-lokot (deep-fried rice rolls) and panyam (rice pancakes). A promenade along Dipolog's Sunset Boulevard will see you walking past hawkers selling the usual Pinoy street food fare, but with crispier fried chicken and more interesting ice cream variants—passion fruit flavor, anyone?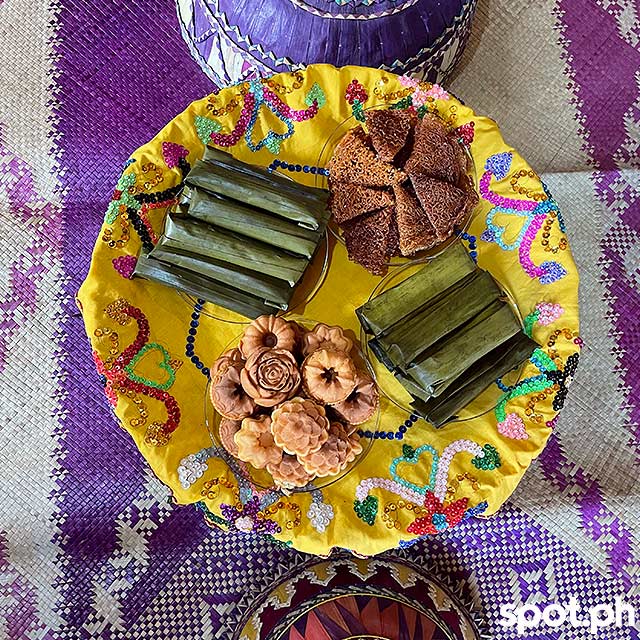 ADVERTISEMENT - CONTINUE READING BELOW
Don't leave the region without tasting bangbang or Tausug pastries like jualan saing (banana fritters) and jualan panggih (sweet potato fritters) that both come with a sweet coconut dip. Maguindanaoan delicacies like pastil (rice packed in banana leaves), komokonsi (spiral-shaped pancakes), and tinagtag (similar to lokot-lokot) are also a must-try. Pro tip: Tausug and Maguindanaoan treats are best enjoyed with a cup of coffee, especially with beans sourced from Sulu.
How to Get There
Cebu Pacific, AirAsia, and Philippine Airlines all fly direct from Ninoy Aquino International Airport in Metro Manila to Zamboanga International Airport in Zamboanga City. Alternatively, you can travel by land and water (2GO Travel) from Manila to Zamboanga for 47 hours.
Recognizing how the region is an emerging destination for tourism, the Department of Tourism shines the spotlight on Region IX in its new digital magazine 7641 Islands of the Philippines. The microsite aims to inspire more people to travel around the Philippine archipelago, especially under-the-radar spots like the Zamboanga Peninsula.
ADVERTISEMENT - CONTINUE READING BELOW
CONTINUE READING BELOW
Recommended Videos
We are now on Quento! Download the app and enjoy more articles and videos from SPOT.ph and other Summit Media websites.
Share this story with your friends!
---
Help us make Spot.ph better!
Take the short survey
Load More Stories