(SPOT.ph) Chiang Mai, which is the second largest province in Thailand, has been attracting tourists for many years. Its popularity is rendered by its location in the northern part of the country, where it serves as a melting pot of cultures in the region. This is reflected in the province's variety of architecture, crafts, and cuisine. Plus, its more temperate climate than Bangkok makes it an easy choice among travelers.
Its capital city, which is also named Chiang Mai, boasts a lush natural environment. The drives are lined with trees, mountainous landscapes are found in almost every direction, and then there's the wide Ping River. Chiang Mai may be a city but its charm lies in how the natural environment is still very well-preserved and appreciated.
Also read:
10 Under-the-Radar Destinations in Bangkok, Thailand
10 Cool Things You Can Do for Free in Bangkok
What to Buy When Shopping for Souvenirs in Bangkok, Thailand
ADVERTISEMENT - CONTINUE READING BELOW
Here's a rundown of fun things to do in and around Chiang Mai:
Scale the steps to Wat Phra That Doi Suthep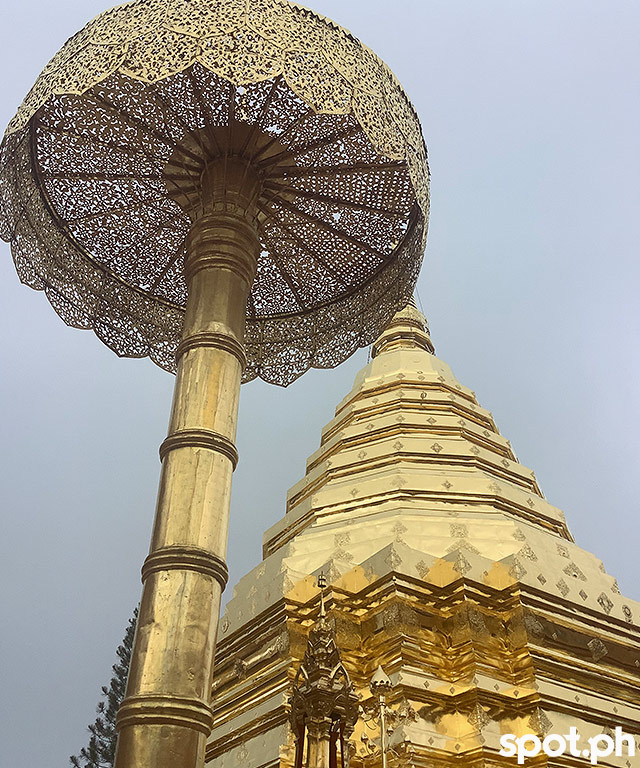 Or take the lift! Wat Phra That Doi Suthep, which is a Theravada Buddhist temple about 15 kilometers outside of the Old Town, is an imposing structure with a height of 1,073 meters. It is also sometimes called Doi Suthep, which is the mountain where it stands. The temple complex, built in the 14th century, features not only pagodas, but also a big monastery and a meditation center. Pilgrims from far and near climb more than 300 steps to the temple to make supplications and give thanks for prayers answered at the golden chedi. You can offer flowers or drop some money into metal boxes. There are also different Buddha statues around it and, if a monk is present, you can ask him to pray for you—through your guide, of course. There's a view deck with a 180-degree view of Chiang Mai below. Visiting the site during the day and at night are two starkly unique experiences.
If you take the lift, it will cost THB 50 per person roundtrip. The entrance fee is THB 30 for tourists. Look for red mini trucks, called songthaews, from the Chang Pauk Gate or outside the Chiang Mai Zoo that ferry groups up to Doi Suthep. As it's public transport, be prepared to wait for enough people to get on before you head off to your destination.
Wat Phra That Doi Suthep is at Tambon Suthep, Amphoe Mueang, Chiang Mai. It is open daily from 6 a.m. to 8 p.m.
Enjoy breathtaking views on your treks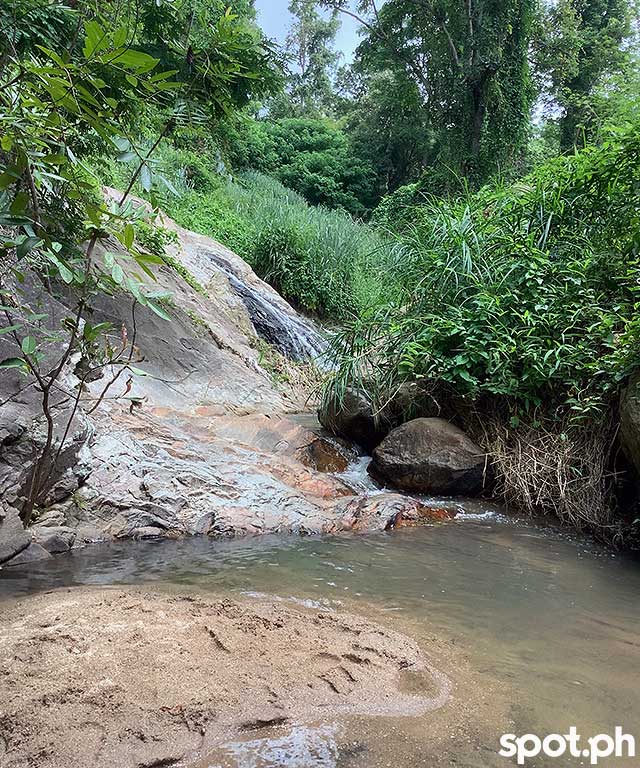 ADVERTISEMENT - CONTINUE READING BELOW
There are so many places in Chiang Mai where you can walk around, hike, or go on a trek—from rice paddies all the way to the highest peak in Thailand: Doi Inthanon at 2,565 meters.
You can take your pick from many organized tours that get you anywhere, including half-day walks that culminate in refreshing waterfalls or two-night trips that will have you camping deep in the dense jungles. Try to avoid exploring during the burning season (between February and March), which is when farmers engage in slash-and-burn to clear their land for planting. This results in intensely polluted air all around.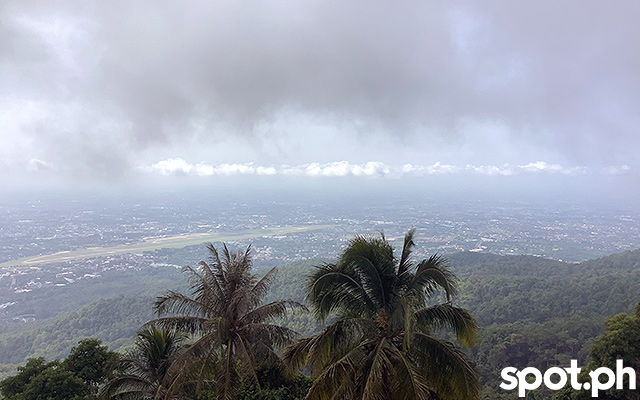 ADVERTISEMENT - CONTINUE READING BELOW
Some of the locations are the village of Chiang Dao, the mountainous Huai Nam Dang National Park, the mountain Doi Suthep, and another mountain called Doi Pui. Look for responsible trekking agencies that include the services of a local guide, so that you can safely go on your adventure.
Binge on street food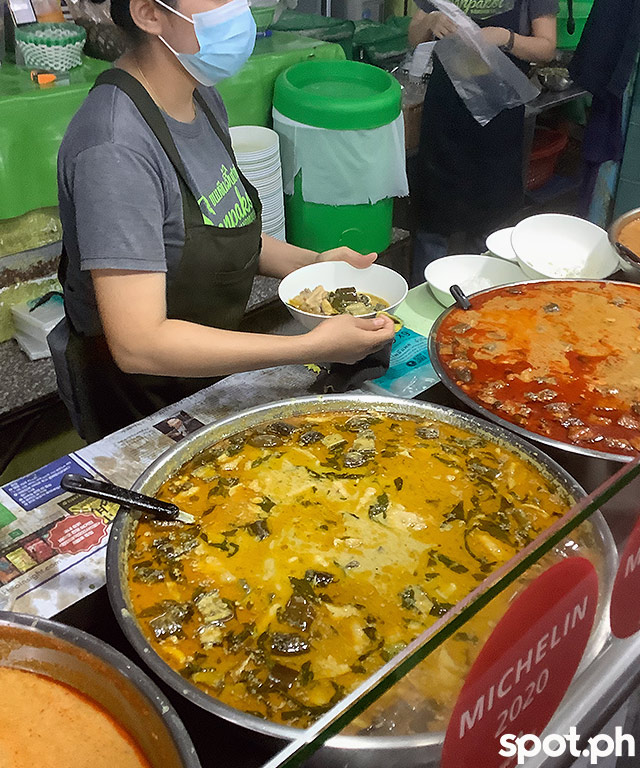 ADVERTISEMENT - CONTINUE READING BELOW
Due to its many influences, there are several delicious cuisines you can sample in Chiang Mai. Plus, Western influences and food trends also make their way to the city. You seriously cannot eat at all the street food markets even if you stayed for a whole week. Believe us, we tried!
The good news is: There's always a food market that's open for you, whether you're craving local eats for breakfast, lunch, dinner, or the snacks in between. Take note of Friday Morning Yuenan Market for Yunnanese, Shan, Burmese, and Northern Thai food; and for weekend mornings, the Jing Jai Organic Market. For endless stalls of pasalubong shopping (taste the sausages, fried insects, and dried fruit you want to bring back home), head to the city's biggest market: Warorot. Vegetarians and vegans can also find a lot of delicious options.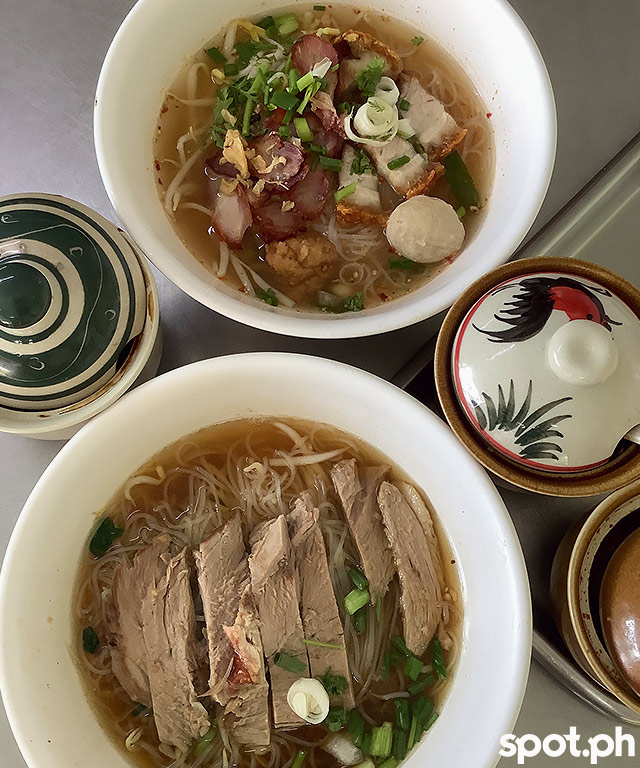 ADVERTISEMENT - CONTINUE READING BELOW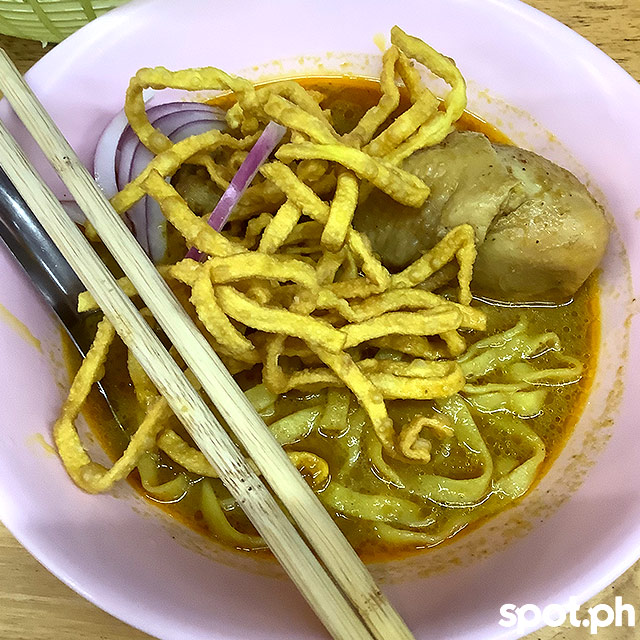 One of the dishes popularly found in Chiang Mai is khao soi, which is a noodle dish with a coconut cream and curry base. It can have chicken, beef, or even duck as protein, topped with fried noodles, and comes with sides of onions, pickled vegetables, and lime. Have fun trying out different versions of this dish that will leave you wanting more.
ADVERTISEMENT - CONTINUE READING BELOW
Go temple-hopping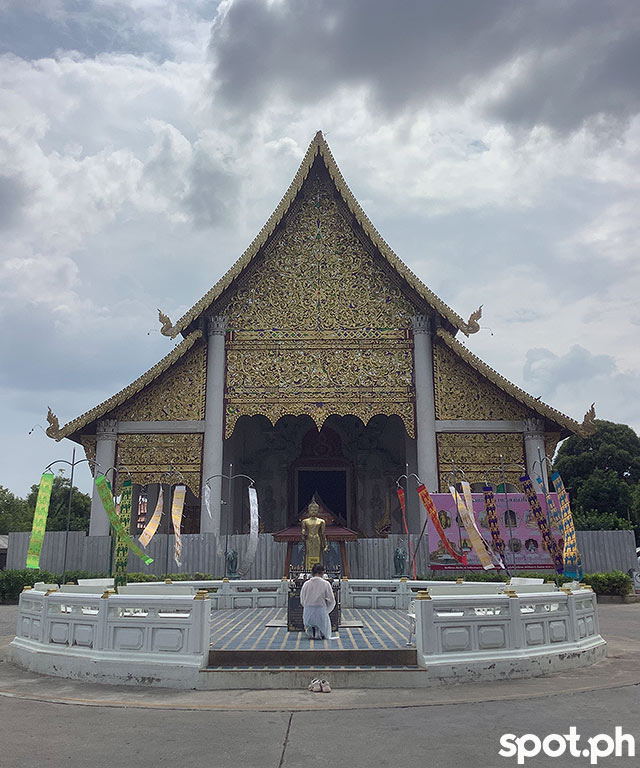 Within the walls of the Old Town, there are many small and big Buddhist temples with distinct characteristics. It is not difficult to spend an entire day just going door to door, noticing similarities and differences between them. Just make sure you observe temple etiquette, including dressing with arms and legs covered, leaving your footwear outside the temple doors, removing hats before entering, not pointing your fingers or feet to the Buddha, and not taking photos without permission.
ADVERTISEMENT - CONTINUE READING BELOW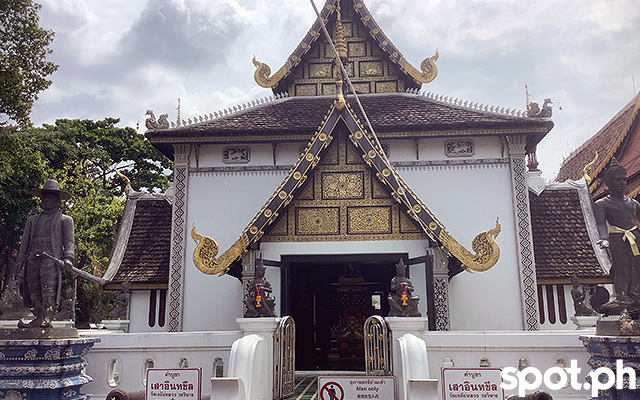 Some of the most popular ones are Wat Chedi Luang, where the Sao Inthakin (the city pillar of Chiang Mai) is found; Wat Phra Sing, which has the status of Royal temple of the first grade; and Wat Inthakhin (a.k.a. Wat Sadue Muang), which loosely translates to "Temple of the City Navel."
ADVERTISEMENT - CONTINUE READING BELOW
Most temples do not charge entrance fees, with a few exceptions.
Eat, shop, and complete your 10,000 steps in one go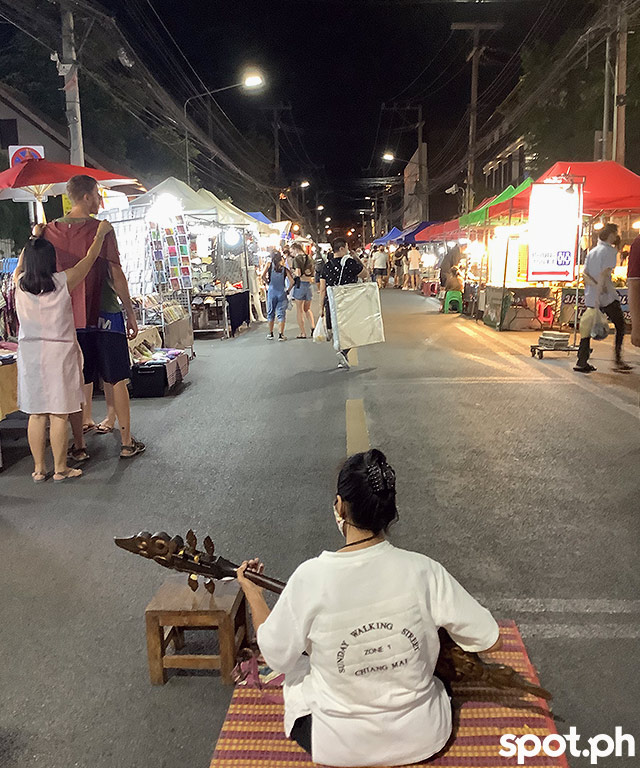 Spend your Sunday afternoon in Chiang Mai to experience the Sunday Walking Street Market. Starting from the Tha Pae Gate of the Old Town, work your way down the roads that are closed to vehicular traffic, and feast your eyes (and tastebuds) on the different fares on both sides of the street. Plus, go to the courtyards of the temples, where more food stalls and souvenir items can be found.
ADVERTISEMENT - CONTINUE READING BELOW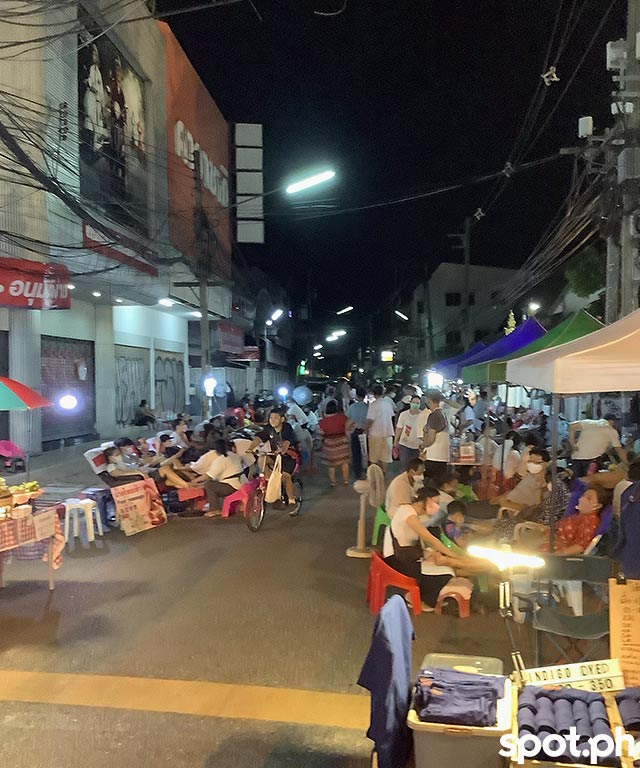 You can find different kinds of food, from takoyaki to pad thai; handcrafted souvenir items; and herbal medicines. You can even get a foot massage. There are also traditional and more contemporary musicians who play at different stations. Plus, the experience of seeing the temples lit up at night is surely a core memory. Arrive hungry, and leave well-fed.
ADVERTISEMENT - CONTINUE READING BELOW
Sunday Walking Street Market runs along Ratchadamnoen Road from the Tha Pae Gate, Chang Khlan Sub-district, Mueang Chiang Mai District, Chiang Mai. It is open every Sunday from 4 p.m. to 12 a.m.
Enjoy a peaceful sunset by the lake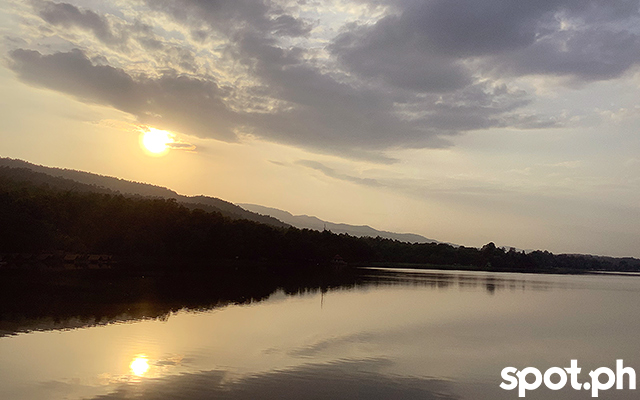 The drive from the city center to the way to Huay Tung Tao Reservoir is peaceful and relaxing—even hypnotizing because of the lush forests you pass. You can bike around Chiang Mai's water source. A number of huts dot the perimeter of the lake, where you can dip your feet and then enjoy a meal of grilled freshwater fish and a few drinks while enjoying the setting of the sun. For a truly relaxing time, you can also call for a masseuse to give you a foot massage, again, as you watch the colors change alongside the mountains on the horizon during sunset.
ADVERTISEMENT - CONTINUE READING BELOW
Huay Tung Tao Reservoir is at Don Kaeo Sub-District, Mae Rim District, Chiang Mai.  It is open daily from 8 a.m. to 6 p.m. The entrance fee is THB 50.
Visit an elephant sanctuary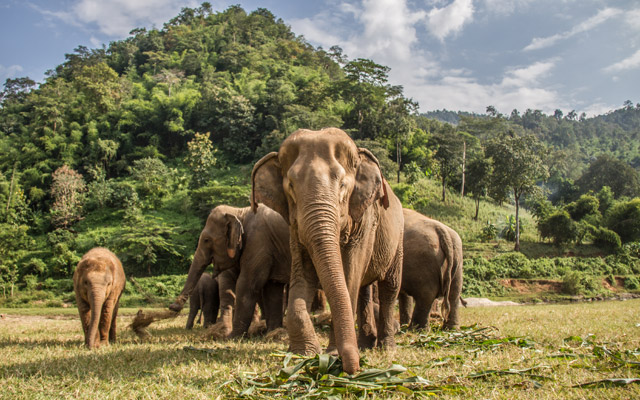 Many people find the sight of elephants enjoying walks in the jungle truly electrifying. However, many tour experiences in the past have proven to be downright harmful to these gentle giants. If you want to contribute to the care and protection of elephants, there are many ethical sanctuaries in Chiang Mai that will allow you to observe the animals under their care. Remember: Your enjoyment does not have to be on the back of unethical practices.
ADVERTISEMENT - CONTINUE READING BELOW
Stop by a cultural village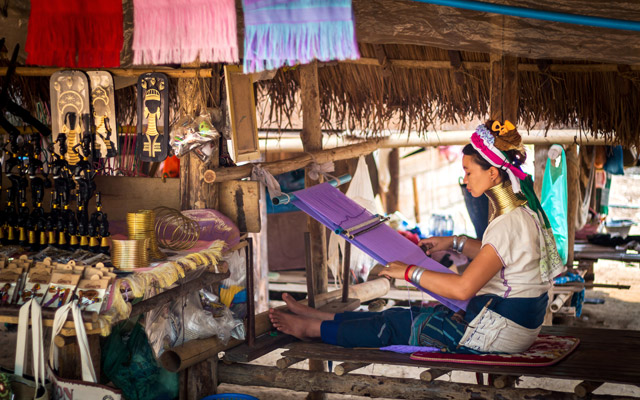 Many ethnolinguistic groups call Chiang Mai home, among them, the Karen people (a.k.a. Kayin, Kariang, or Kawthoolese), Hmong (a sub-ethnic group of the Miao people), and Akha. You can visit their villages, walk past their schools, shop for souvenirs at their markets, sit to enjoy a cup of highland-grown coffee, and in some cases, even sleep over for a night at homestay accommodations. You will meet some interesting people and learn about different cultures along the way. Make sure that you do this activity ethically by consulting with accredited tour agencies.
ADVERTISEMENT - CONTINUE READING BELOW
Get a traditional Thai massage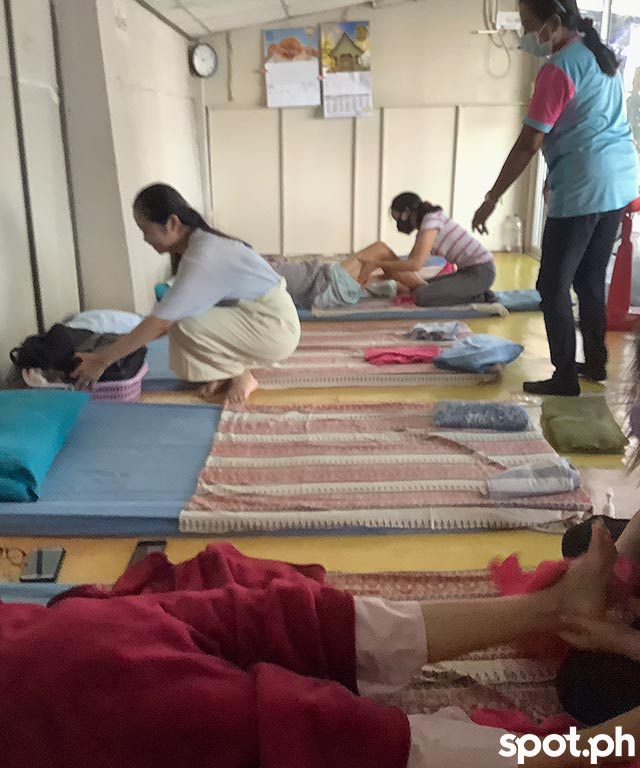 If you enjoy a good massage, the sheer variety of places for different budgets available in Chiang Mai will amaze you. 
For a very authentic experience, sign up for a massage in one of Chiang Mai's temple complexes, where there are trained masseuses. Set-ups vary from a medium-sized room with mats on the floor to air-conditioned rooms with chairs or benches. Once you determine whether you want a one-hour or two-hour body massage or foot massage, your masseuse gives you a loose cotton top and bottom set—there is a small room where you can change into this—and your massage will start promptly. Some of the temples that have these services are Wat Pan Whaen, Wat Srikoed, and Wat Khuan Khama.
ADVERTISEMENT - CONTINUE READING BELOW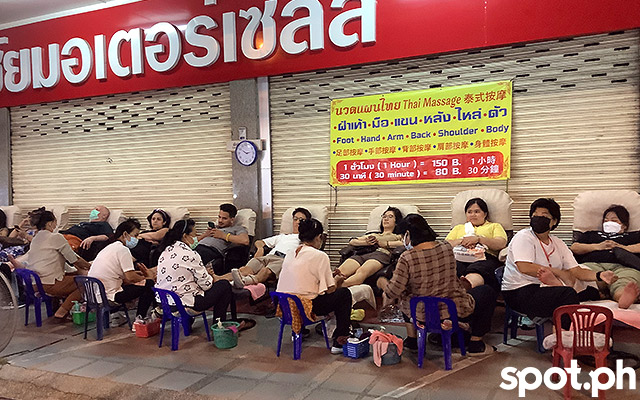 You can also contribute to someone's better future by getting a massage from inmates at the Chiang Mai Women's Correctional Institute. The prison runs a vocational training program, among them, in Thai massage. This prepares them for employment after they are released. The center is located in the Old Town, where they also have a cafe and a souvenir shop. The service is in high demand, so come early to book your slot. You will be given cotton pajama tops and bottoms, access to a locker, and a short foot bath with lime and salt. There is one room with rows of beds separated by curtains where everyone gets their massage. After the massage, they will also ask for your feedback in order to improve the services.
ADVERTISEMENT - CONTINUE READING BELOW
Meanwhile, many spas employ women after they have undergone the abovementioned training. One of them, Lila Thai Massage, has several locations in the city and has accredited massage therapists. Their service offerings run a whole gamut from facial treatments to 2.5-hour treatments. They even have an interesting one: Smartphone Syndrome Massage.
One-hour Thai body massages within temple complexes start at THB130.

The Chiang Mai Women Correctional Institution Vocational Training Center is at Ratvithi Road, Si Phum Sub-district, Mueang Chiang Mai District, Chiang Mai. It is open from Monday to Friday, from 8 a.m. to 4:30 p.m.; and every Saturday and Sunday, from 9 a.m. to 4:30 p.m.
Lila Thai Massage is open daily from 10 am to 10 pm.
Hang out at a cat café
If your idea of excitement (or relaxation) is hanging out with cats, you should consider going to one of the cat cafés in the city. But first: leave your footwear outside. For a minimum of THB 100, you get a drink and treats or pet food to give to the cats at the café. 
ADVERTISEMENT - CONTINUE READING BELOW
If you already have a cat, you know what to do. Otherwise, check out their signs of "rules" to make the interaction between you and the cats generally pleasurable.
Cat Brothers Café is at 25 Sri Poom Road, Tambon Si Phum, Mueang Chiang Mai District, Chiang Mai. It is open from Friday to Wednesday, from 10 a.m. to 6 p.m.
Cool Cat Cafe is at 231 17 Huay Kaew Road, Tambon Su Thep, Mueang Chiang Mai District, Chiang Mai. It is open daily from 10 a.m. to 7 p.m.
How to Get to Chiang Mai
Cebu Pacific, Philippine Airlines, and Thai Airways fly direct from Manila to Bangkok. Each flight takes about 3 hours and 20 minutes.
From Bangkok, you can choose to go to Chiang Mai by air or land. Air Asia, Lion Air, and Nok Air fly between Bangkok and Chiang Mai (from Don Mueang airport, not Suvarnabhumi). The flight takes about one hour and 10 minutes. Trains and buses run between the two cities, too, with the train journey taking at least 11 hours (Special Express) and bus rides taking about 10 hours.
ADVERTISEMENT - CONTINUE READING BELOW
Share this story with your friends!
---
Help us make Spot.ph better!
Take the short survey
More Videos You Can Watch
Load More Stories