10 Artists to Watch at Art Fair Philippines 2020
This year's roster includes a painter-potter-poet and several sculptors.
(SPOT.ph) Every year, Art Fair Philippines puts the spotlight on a selection of artists that define each edition of Manila's biggest art festival. These personalities range from the legends, such as Mark Justiniani (2016) and Kidlat Tahimik (2018), to the younger generation, such as Dex Fernandez (2017) and Raffy Napay (2016). Some Filipino artists are also posthumously reintroduced to the public through the Art Fair, as was done with Eduardo Masferré in 2018. 
For 2020, Art Fair Philippines organizers chose nine Filipino artists who've made contributions to local culture, and one foreign personality who founded art movements in the West. 
Also read:
The SPOT.ph Guide to Art Fair Philippines 2020 
Here are the 10 artists to watch at the 2020 edition of ArtFairPH/Projects: 
Salvador Joel Alonday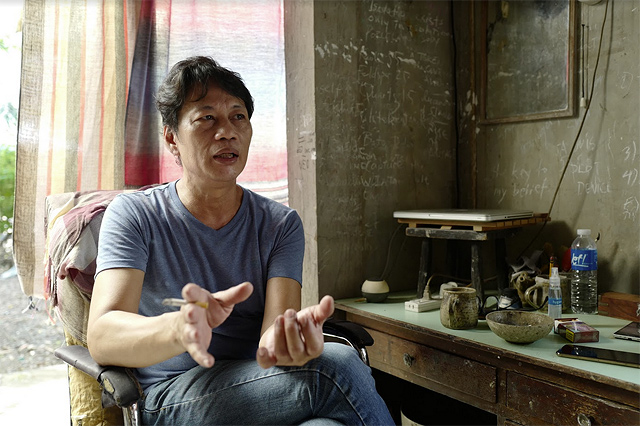 ADVERTISEMENT - CONTINUE READING BELOW
Sculptor Salvador Joel Alonday hails from Alimodian, Iloilo. His love affair with three-dimensional art started in childhood, when he would carve images on soap. In 1994, he mounted his first solo exhibition of sculptures made from scrap and recycled materials at the Cultural Center of the Philippines. For Art Fair Philippines, he looks into the Visayan folk legend of Juan Pikas, who went in search for answers through the divine. 
Perry Argel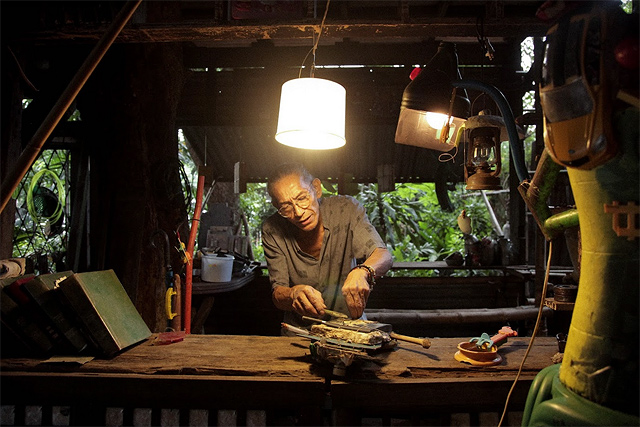 ADVERTISEMENT - CONTINUE READING BELOW
Before sustainability and eco-friendly became buzz words in the arts, Bacolod-based artist Perry Argel was already deep into creating sculptural works from natural objects or found items. He makes use of brightly colored objects—that at first glance might seem expendable—to create pieces that range from kinetic mobiles to free-standing sculptures. 
Joe Geraldo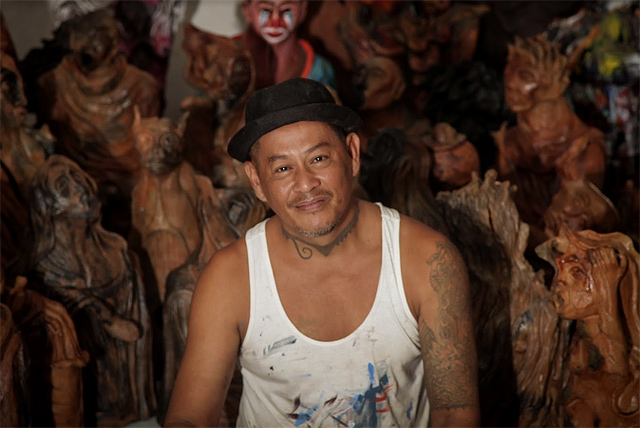 ADVERTISEMENT - CONTINUE READING BELOW
Sculptor Joe Geraldo has an affinity for the myths of creation. For the upcoming fair, he has created 44 terracotta sculptures in human form with varying facial expressions. Geraldo imagines these sculptures as a group of men and women exchanging stories about the personal, political, and spiritual turmoil of our times. 
Anton Belardo (a.k.a. Jellyfish Kisses)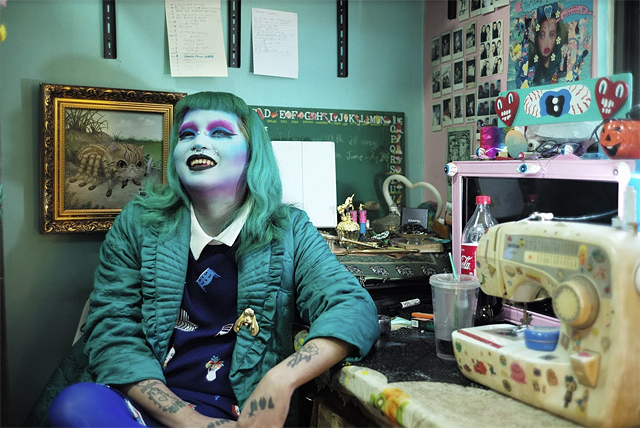 ADVERTISEMENT - CONTINUE READING BELOW
Anton Belardo, in a SPOT.ph interview, responds to either Anton or Jellyfish Kisses and the pronouns "he" and "they." As a genderqueer, Belardo is inclined to creating safe spaces in their interactive works of art. The Diary of Jellyfish Kisses: Chapter 1 - Bed Stains, a previous exhibit for example, was a recreation of the most personal space of all: the bedroom. Viewers were invited to step in, be comfortable, and unburden secrets through pieces of paper. For Art Fair Philippines 2020, they explore themes of identity: whether cultural, national, gender-related, and so on. 
Gene Paul Martin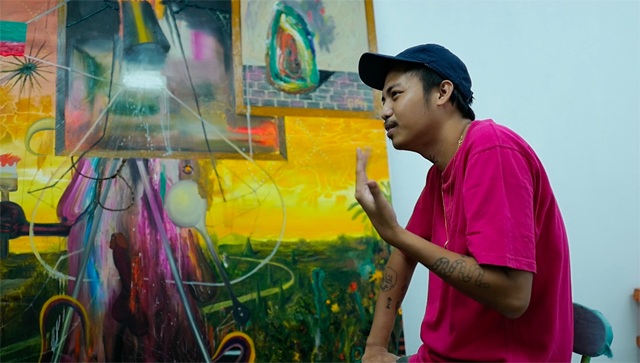 ADVERTISEMENT - CONTINUE READING BELOW
Gene Paul Martin, a 2013 graduate of Fine Arts from Far Eastern University, is known for his pop surrealist works. He often uses mutated fictional characters in a sea of bright colors and imagined environment. Martin describes his works as "time collage," which uses aesthetics from various art movements that collapse into one painting.  
Neil Pasilan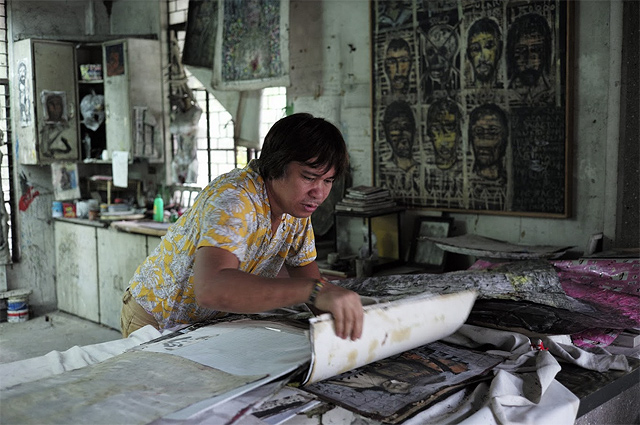 ADVERTISEMENT - CONTINUE READING BELOW
Self-taught visual artist Neil Pasilan takes pride in his roots as a native of Negros Occidental by portraying the idyllic life in his coastal hometown. Figures of men and women amid trees and the sea often appear on his canvases, while figurative pieces of husbands, wives, and children are depicted in his terracotta sculptures. His collection of 125 paintings on paper will be hung on the walls of The Link for the three-day fair. 
Carlo Villafuerte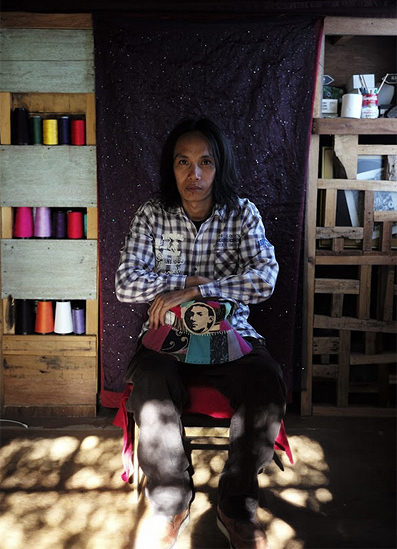 ADVERTISEMENT - CONTINUE READING BELOW
Baguio-born Carlo Villafuerte is Art Fair Philippines 2020's awardee for the Karen H. Montinola grant. Specializing in hand-sewn textile art, he uses materials from wagwagan and ukay-ukay (which are famous in the City of Pines) and transforms them into works of art that retell the original stories of these salvaged clothing items. 
Jaime De Guzman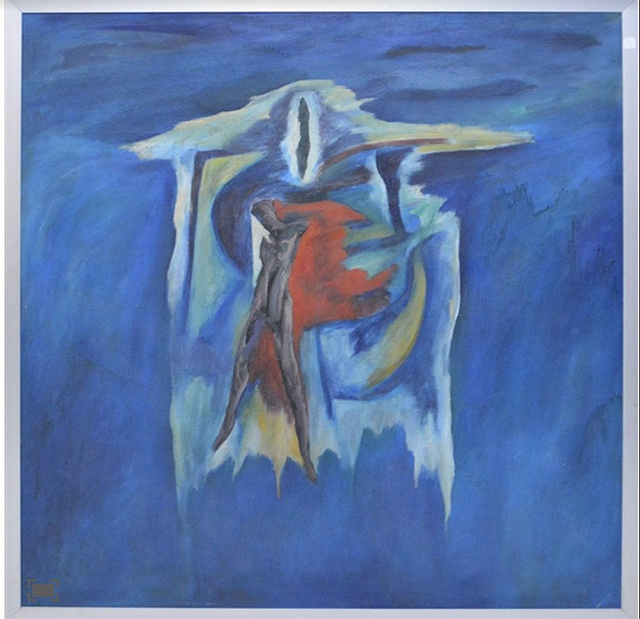 ADVERTISEMENT - CONTINUE READING BELOW
Even before multi-hyphenates became a trend in today's generation, painter-potter-poet Jaime de Guzman was already one. He is known for his expressionist paintings, often of the distorted human figure amid dark surreal undertones—a response to post-colonialism and continuous oppression in the country. This consciousness continues in his works for Art Fair Philippines where he is presenting new interpretations of familiar stories. 
Onib Olmedo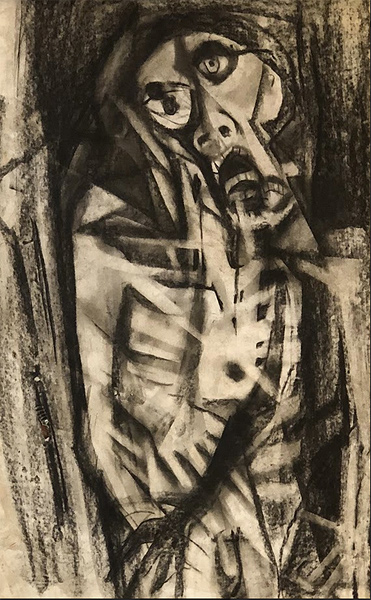 ADVERTISEMENT - CONTINUE READING BELOW
Onib Olmedo (1937-1996) was one of the founders of the Filipino Expressionist movement, alongside Solomon Saprid and Ang Kiukok. He depicted marginalized sectors of Philippine society—including sex workers, musicians, and artists—by distorting bodies and faces and highlighting their anguish, struggle, and pain. 
Solomon "Sol" LeWitt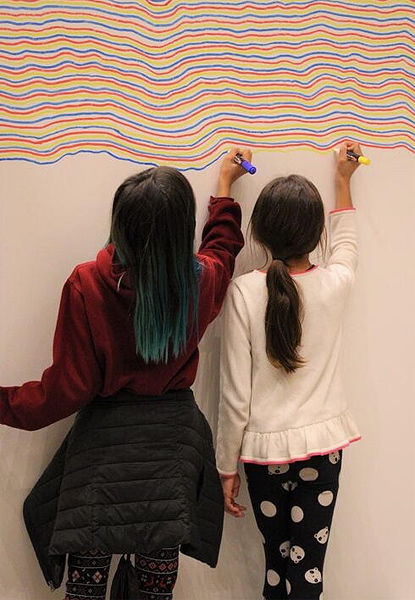 ADVERTISEMENT - CONTINUE READING BELOW
Art Fair Philippines, through the assistance of Sol LeWitt's estate, is bringing the American artist's art installation to The Link during the three-day fair. "Wall Drawing #869," which was presented in Italy in 1998, lets the audience draw on the wall with pencils, markers, crayons, chalk, or paint while being guided by diagrams and specific instructions. Filipinos now have the chance to experience LeWitt's art installation through "Wall Drawing #869A," which is the second iteration of this project.
CONTINUE READING BELOW
Recommended Videos
Share this story with your friends!
---
Help us make Spot.ph better!
Take the short survey
Load More Stories