10 Restaurants We Miss the Most
Maybe they'll make a comeback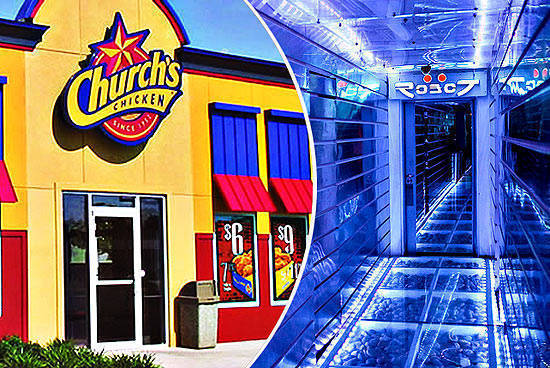 (SPOT.ph) Ginza Bairin, IHOP, P.F. Chang's, TWG, Hong Kong's famous Butao Ramen (soon to open); even homegrown concepts like Chez Karine and Wildflour Cafe + Bakery. There's almost always a restaurant opening shop every week, managing to snag space in crowded Metro Manila and in the palates of its food-curious denizens. But with the new variety of eats comes saturation: there are only so many well-to-do customers for all these restaurants to share. Though nonetheless good, some restaurants just had to give way to up-and-comers (think of it as a Lavinia and Dorinda thing, but real and about food). Whether the closure was due to poor execution, huge overheads, incongruous locations, rotten luck, or simply just bad timing, consider this list a tribute to those that didn't make it.
Hit the comments section to let us know which restaurants you'd like to see make a comeback (not that we can do anything about it).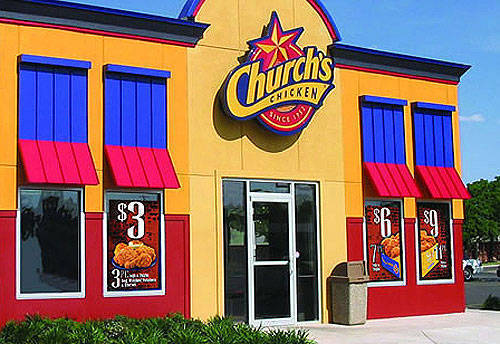 ADVERTISEMENT - CONTINUE READING BELOW
Photo from North Point Advisors
1. Church's Chicken
Church's Chicken was founded in San Antonio in the '50s. Thirty years later, it became the second largest fried chicken joint in the US (after its then sister company, Popeyes, which also makes an appearance on this list). Currently, it's ranked fourth behind KFC, Chick-fil-A, and Popeyes. One of the restaurants to open with SM Mall of Asia's grand launch, Church's Chicken tried to introduce authentic Southern fried chicken to the Philippines. Though it opened only with a ripple, the franchise carried a quiet following from those who've tried its crispy goodness abroad.
CONTINUE READING BELOW
Recommended Videos
What makes it special: Crispy fried chicken is crispy fried chicken. It had enough of a crunch to be interesting and the flavors are homey in the way only Southern food can be. The magic is in their sauces (which you had to pay extra for) and the Jalapeño Poppers.
Why it didn't work: First, the location. Back then, SM Mall of Asia wasn't as developed as it is now; for most people, it was a faraway land. The "sinking" rumors during its first year didn't help in the marketing either. Moreover, Church's Chicken was situated at the perimeter of the mall. There were no entrances from the inside and potential customers had to go around just to be able to drop by. It's too much of a hassle considering the ubiquity of other chicken joints like Jollibee and KFC. Second, it doesn't make sense to pay extra to understand what makes it special, in this case, the sauce. Shouldn't it come with the meal? The local Church's Chicken also turned out to be a repackaged version of another unsuccessful brand, Texas Chicken. With minimal efforts to advertise, Church's Chicken in the Philippines slipped away from consciousness in 2010.
ADVERTISEMENT - CONTINUE READING BELOW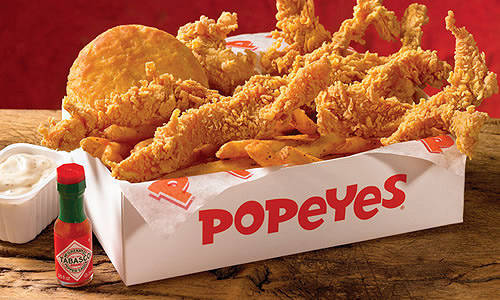 Photo from Tabasco Food Service
2. Popeyes Chicken and Biscuits
The name Popeyes came from Gene Hackman's character, Detective Jimmy "Popeye" Doyle, in the French Connection. To make it more family-friendly, then owner Al Copeland acquired the rights to market it with Popeye the Sailor Man. Hailing from Louisiana, Popeyes features characteristics of Southern soul food in their menu: spicy, flavorful. Fried chicken takes the stage, but shares it with jambalaya, Cajun options, beans, rice, and more. Of almost 2000 restaurants, only about 40 are owned by the corporation; everything else is franchised.
What makes it special: Basing it on the branches in the US, Popeyes chicken never lacks in flavor (it's Southern for crying out loud!). Popeyes uses a spicier batter that ranges from mild to hot. Their soft biscuits are also a cult favorite. In 2003, Beyonce admitted that Popeyes chicken is her guilty pleasure. In gratitude for her unwarranted support, Popeyes gave her a lifetime supply card, which she has yet to utilize due to "embarrassment."
ADVERTISEMENT - CONTINUE READING BELOW
Why it didn't work: It's obviously not the secret to Beyonce's rocking body. Even this music mogul's star power wasn't enough. The problem was that people complained how the local version was very different from what they've tried in the US. There were also issues related to franchising where the company that brought the brand into the country sued their US franchisor. Popeyes discreetly shut down their branches, and by 2007, the Philippines was Popeyes free.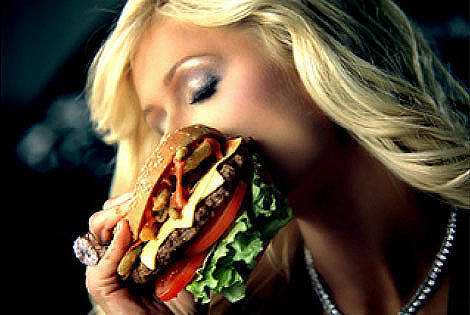 3. Carl's Jr.
Carl's Jr. epitomized the big, juicy, meaty burger. In a country where rice is the main meal and everything else is considered a snack, this US-based fastfood chain defined a heftier type of sandwich. The menu is a mix of fastfood comfort eats that are known to be customized based on cultural preferences. Carl's Jr., however, will always be famous for their char-broiled burgers.
ADVERTISEMENT - CONTINUE READING BELOW
What makes it special: The onion rings! Carl's Jr. had magical onion rings that were sweet and crunchy and ridiculously addicting.
Why it didn't work: We never managed to grab a taste of Paris Hilton's steamy Spicy Six-dollar Burger. Carl's Jr. opened in the '90s and shut down after a few years. It made a comeback in 2000, but the attempt met the same fate.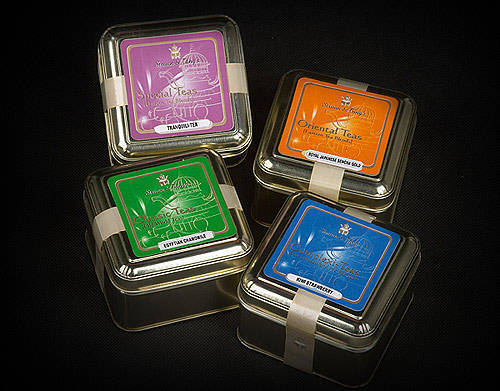 Photo from In.c Design Studio
4. Struan and Tang's
Before TWG, before Da.u.de, before milk tea ever made the local radar, there was Struan and Tang's. Back in 1999, if teas weren't bags you see in the supermarket, they were either iced or free in Chinese restaurants. Unlike the tea emporiums that we see today, this brand chose a less upscale but nonetheless intimate approach to serving freshly brewed tea. Owners Andres James Masigan and Sandee Siytangco sourced their loose-leaf teas from Sri Lanka, India, China, and Japan with variations that ranged from black, oolong, green, and herbal. Struan and Tang's was so popular in the early naughties that they opened so many branches across Manila.
ADVERTISEMENT - CONTINUE READING BELOW
What makes it special: Because they're first-and local! And they had six varieties of iced tea! And they were one of the first to introduce tea concoctions like the Sakura Blossoms and Tranquili-tea. They had that non-Starbucks approach to the Starbucks promise of caffeine and comfort: Struan and Tang's merged a cozy ambiance with affordable teas (does anyone remember the warmth of their Chai Latte?). The food is on the pricey side, but really delicious (again, we need to give a shoutout to their Irish stew). They also sold packaged teas which had a sleek and fun design (see photo).
Why it failed: Maybe they were too revolutionary for their time? Like how no one appreciated Van Gogh's art until after he was dead. Milk tea hit it big in 2009 and artisanal tea (the real thing) in 2011. That's almost a decade after Struan's and Tang. Now Siytangco is busy with Dimsum 'n' Dumplings and XO 46 Filipino Bistro.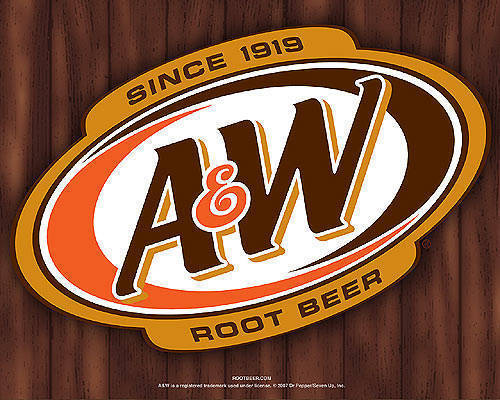 ADVERTISEMENT - CONTINUE READING BELOW
5. A&W Restaurant
A&W, interestingly enough, is an international fastfood branch that's more famous for their drinks than their burgers. The brand began as early as 1919 in California and quickly branched out to other countries by the early '20s. In the early '60s, the magic of A&W's rootbeers reached Asia when the company opened shop in Malaysia and the Philippines.
What makes it special: Bigger than the brand itself, their rootbeers and cream sodas need no introduction. A&W is famous-not to mention notorious-for their rootbeer drafts.
Why it failed: Rootbeer has never eclipsed the popularity of cola-flavored sodas, especially in the Philippines. And if people don't line up in droves for your specialty, there might a hitch in the plan. A&W closed their last branch in SM Megamall in 2004.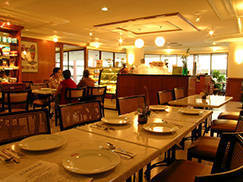 Milkyway Deli replaced the original Angelino's.
6. Angelino's Pizza and Pasta
With branches on Arnaiz Avenue (then Pasay Road, where Milkyway Deli is now), Jupiter Street, and Katipunan, Angelino's was the type of restaurant you grow up in. It's built for family and there's always something on the menu for everyone. The food is straightforward Italian and the decor is easy enough to appreciate. It worked along the lines of Italianni's but with a cozier ambiance and minus the famous free bread.
ADVERTISEMENT - CONTINUE READING BELOW
Why they're special: In the '90s, Angelino's was pricey, but their classic Seafood Buranella (a carbonara by another name) was absolutely worth every centavo.
Why it failed: Their customers eventually moved on and move out. Angelino's probably couldn't cope with the competition.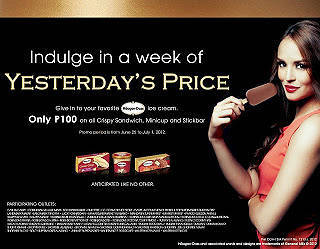 Haagen Dazs' last attempts to survive came in the form of Georgina Wilson and lots of sales and promos.
7. Haagen Dazs
Haagen Dazs, pronounced "hah-gun das," is a chain of ice cream cafes originating from Brooklyn, New York in 1976. Haagen Dazs Philippines was brought in by General Mills, Inc. in 2000, opening ice cream parlors as well as distributing individually packaged ice cream bars and cups in supermarkets.
What makes it special: Apart from their stellar confectionary flavors (Dulce de Leche, Creme Brulee, Cookies and Creme), Haagen Dazs has a denser, almost doughy texture that some people would consider addictive. And if price is any measure, Haagen Dazs was very special indeed.
ADVERTISEMENT - CONTINUE READING BELOW
Why it failed: The closure that rocked the entire country, Haagen Dazs announced that they were pulling out in the middle of 2012, posting on their official website that their SM Mall of Asia and Robinsons Galleria branches were closing on June 30 while other branches would cease operations on August 31. The issue burned headlines when an Inquirer article written by Margie Quimpo-Espino exclusively revealed that the brand was closing because "they could not tolerate a corrupt Bureau of Customs official they had to deal with when importing the goods." Apart from Haagen Dazs, General Mills had pulled out all of their international franchises including Pillsbury and Betty Crocker. The piece had concerned BoC head Ruffy Biazon investigating. After learning from the author that her information came from somewhere that's not Haagen Dazs, Biazon directly contacted General Mills who then clarified that their brand's closure was not a "corruption" issue but rather "because its business performance in the Philippines has been challenging and has not met our targets for continuing investment."
The news came as a shock to the country's ice-cream-eating population, especially since the shutdown was announced after Haagen Dazs launched a grand campaign featuring Phil Younghusband and Georgina Wilson (who, interestingly enough, is now a brand ambassador for Magnum, the ice cream bar rumored to have killed the franchise) the year before, as well as an announcement that they would be opening more stores in the coming years.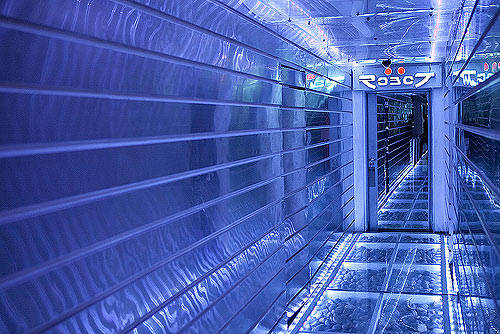 ADVERTISEMENT - CONTINUE READING BELOW
Photo from Discount Dining
8. Robot Restaurant and Lounge
Robot was the edgy club along Makati Avenue that transported you from the traffic-plagued urban climate to a futuristic spectacle that makes you want to vogue. The place is Japanese-inspired (the trendiness of the place should be enough of a clue), deriving its name from robotayaki, which is a kind of Japanese grill. The food is fusion Japanese with innovative Chef Bruch Ricketts leading the kitchen.
What makes it special: The interiors are breathtaking and a fashion shoot favorite. Preview Magazine used the blinged out glass and metal backdrop in one of their photoshoots (the restroom is covered with a mosaic of mirrors). The scene in No Other Woman where Anne Curtis' character  threw a "What would you do if the man you love is unfortunately married?!" tantrum? That's Robot. Robot's snazzy futuristic layout is on full display in this lovely couple's prenup photos.
Why it failed: Bars are always a huge gamble in Manila, especially one that obviously invested a huge sum in interiors alone. Robot itself replaced the former hot and happening Wasabi Bar. Ordering a beer just to experience the futuristic ambiance couldn't help the owners break even. Robot closed after a year.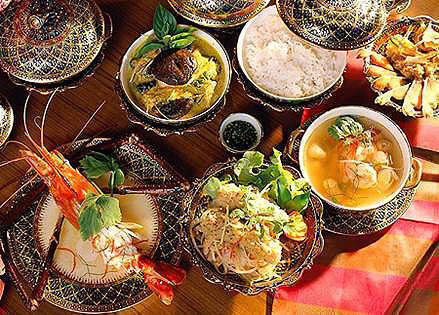 ADVERTISEMENT - CONTINUE READING BELOW
This isn't Flavors and Spices, but the number of Thai restaurants in the country now should be a measure of its success in propagating the colorful cuisine of Thailand. Photo from The Wandering Palate.
9. Flavors and Spices
Most millenials have probably never heard of this place, especially since it has only three hits on the Internet, all of which not discussing it in detail. That's how long-forgotten the formerly iconic Flavors and Spices is. This humble restaurant played a big role in opening Filipinos' palates to the intriciate delicacies of Thai cuisine. Flavors and Spices opened as a hole-in-the wall on Amorsolo Street in the '90s before expanding to Greenbelt and then Pan-Pacific Hotel.
What makes it special: Even renowned Chef Sandy Daza admits that this restaurant was his gateway to Thai cuisine. It's always fun to be the first to introduce something.
Why it failed: Expanding when you're not ready can be disastrous! The owner's Thai wife also passed away soon after the failed expansion to Pan-Pacific Hotel.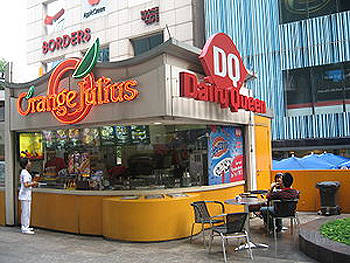 ADVERTISEMENT - CONTINUE READING BELOW
10. Orange Julius
The quintessential Manila shake of the '90s, Orange Julius was known for its frothy, creamy blends that wiped away the city heat with a swig of its cool orange goodness. Orange Julius was created in the 1920s, but it was bought by International Dairy Queen in 1987. In the naughties, they expanded their drinks menu to better compete with other rising brands like Jamba Juice.
What makes it special: The vanilla orange blend that created a beautiful marriage of creamy and tang that makes the country's (then) yearlong summer season much more tolerable. That frothy formula was so effective that a blatant copycat, Mango Brutus, was developed locally (it also closed by the way).
Why it failed: Who knows? Orange Julius may have gotten lost in the muddle of iced beverages and cold treats. After fading away in the '90s, Orange Julius attempted a comeback in 2006 with a merged shop with Dairy Queen at Gateway Mall. The reviews were unflattering. Orange Julius menus have been integrated in Dairy Queen's lineup of beverages.
Your guide to thriving in
this
strange new world.
Share this story with your friends!
---
Help us make Spot.ph better!
Take the short survey
Load More Stories