10 Reasons Why Wendy's Is A Fast Food Favorite
Fall back in love with your fave burger joint this Christmas.
There are two major reasons why we love fast food chains: convenience and of course, it's comfort food on the cheap! And with so many fast food chains to choose from, we're clearly spoilt for choice. So why is it then that despite the overwhelming choices, we still find ourselves seeking out the fast food chains we grew up with?  Take burger joints for instance: there are more than a handful to choose from and yet we are willing to drive a few more minutes just to get our favorite burger-and-fries combo fix. Here, 10 reasons why Wendy's is a big favorite: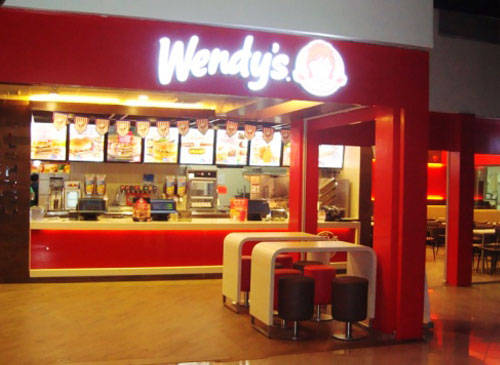 ADVERTISEMENT - CONTINUE READING BELOW
1. Fast-food Innovation: The Salad Bar

Remember the famous eat-all-you-can salad bar? Wendy's was the first fast food chain in the Philippines that introduced a salad all-you-can option. It took technique, precision, and strategy to achieve an impressive salad dome. Although the salad bar has been discontinued, it's good to reminisce about how amusing it was to sit at your table, enjoying your burger and watching people try to outdo each other's salad creation. There was never were any judgment at the end of the line, but with the right mix of macaroni, veggies and red jelly, you could actually end up with a salad creation that could feed more than 5 people. Sadly, the salad bar is no more but Wendy's now offers a tasteful selection of salads for the health-conscious. Healthy options include the crunchy Taco Salad or the protein-laden Chicken Ceasar Salad. Those who like their greens light will like the Garden Salad. But, if you're like everyone else who misses the salad bar,  then the Macaroni Salad will definitely satisfy that craving.
ADVERTISEMENT - CONTINUE READING BELOW
2. Quality is Top Priority

And while we're talking about memories, remember when you used to go out of your way just to get to Wendy's? The reason behind this was because when Wendy's appeared in the scene back in 1983, there were already two hamburger giants in Metro Manila. Instead of aggressively competing with the two burger chains, Wendy's focused on a few stores so that they could deliver the same excellent food and service that the brand was known for. Somehow, the mere fact that people went out of their way to eat at Wendy's proved that they were successful in delivering their promise of quality.
3. Inviting Interiors & Consistent Experience
Quality food is great and all but Wendy's knew that quality should extend to the overall experience of dining. Inspite of being categorized as a fast food joint, Wendy's made sure that their restaurants had ample lighting and space and none of those offensive bright-colored interiors that so many burger joints have. This gives you the opportunity to enjoy your meal in peace. Notice that most fast-food chains give you a visual overload? This makes you expect that the burgers will blow you away only to end up disappointed. What's great is that no matter how many years have passed, Wendy's offers the same great burgers they've been serving since you were 4 years old: same lip-smacking juicy patties that just got better through the years.
ADVERTISEMENT - CONTINUE READING BELOW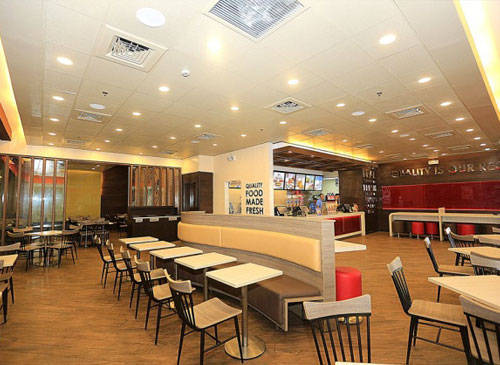 4. Biggie Iced Tea
Another Wendy's fave is the Biggie Fresh Iced Tea. Skipping the soda and opting for a big, refreshing Biggie Iced Tea is an indulgence when the Manila heat gets overwhelming. The freshly-brewed lemon tea has the perfect blend of sweet and zest. And although the Biggie Iced Tea is easily less evil than sodas and other juices, Wendy's also offers the Fresh Iced Tea Lite for calorie-counting eaters.
ADVERTISEMENT - CONTINUE READING BELOW
5. Freshly-Grilled Beefy Goodness
Whether you're a straightforward girl who likes their burgers unspoiled, or a carnivore who loves his beef, you get what you want at Wendy's. Their tagline "Quality is our recipe" is clearly manifested in their signature burgers. Unlike other burger joints where you get dry and flat patties, Wendy's Burgers boasts of coarsely ground beef, molded into perfectly shaped and cooked patties. Every bite gives you exquisitely flavored juicy beef that's hard to comapre. So, whatever it is you fancy-whether it's a Cheeseburger Deluxe or Baconator Mushroom Melt-you're always sure to get 100% beef goodness. Always.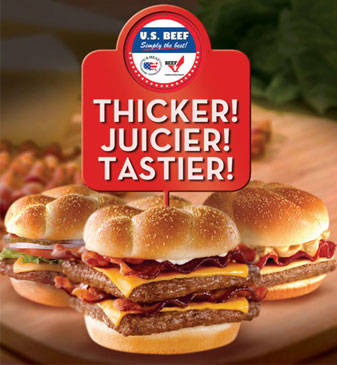 ADVERTISEMENT - CONTINUE READING BELOW
6. Their Evolving Menu
Although reliability is one of Wendy's good points, they also acknowledge the fact that they cater to a wider (and more discerning) consumers today. They consider people who care like to mix and match or have a taste of everything. So on top of their delectable deluxe and premium beef burgers, they also offer a variety of sides with healthy options. Today, every order of a Combo Sandwich with drink, you have three delicious side options to choose from: the Natural Cut French Fries, Warm Baked Potato with Cheese & Bacon or your favorite Macaroni Side Salad.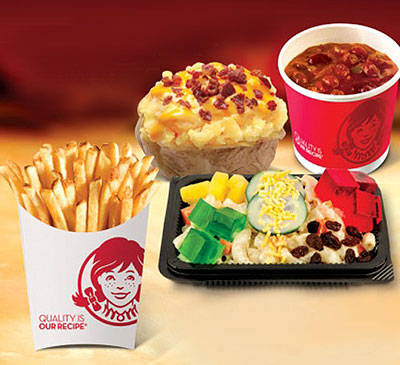 ADVERTISEMENT - CONTINUE READING BELOW
7. Under P100 meals
Not many are aware that when Wendy's popped out in the scene back in 1983, they were faced with two major obstacles: one is that the country was suffering from an economic instability and there were already two burger giants taking a bigger share of the customer pie. The franchisee decided to offer Filipinos affordable choices in the form of Real Meal deals and those offers continue on today with their P49 Meals!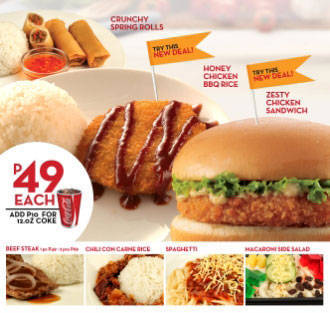 ADVERTISEMENT - CONTINUE READING BELOW
8. They have the Frosty!
No one, and we mean, no one has ever been to Wendy's and disliked the Classic Frosty. The delicious soft-serve goodness was created by the genius, E.M. Bill Barker, at the request of Wendy's owner Dave Thomas. Originally offered as Chocolate Frosty, the feel-happy dessert is actually is the perfect cross between vanilla and chocolate soft-serve. Still, all the purists should be delighted to know that Wendy's is now offering Vanilla Frosty as well. After all this time, the Classic Wendy's Frosty is hands-down still one of the best no-frills dessert ever. (We dare you to disagree!)
9. Real Potatoes
Where else do you get mouthwatering baked potato slathered with a generous amount of cheese and topped with real bacon bits? Wendy's definitely understands the meaning of comfort food. After being flooded with health propagandas all day, sometimes all we need is the welcoming embrace of a warm baked potato. And great news for the faint-hearted (or the health-conscious), Wendy's is now offering a solo order of Wendy's Baked Potatoes for only P49! Crazy, right? So don't even get us started with Wendy's Real French Fries-can get any more real than leaving the skins on.
ADVERTISEMENT - CONTINUE READING BELOW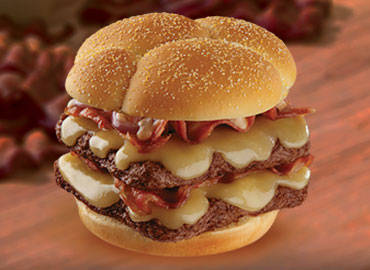 10. The Baconator Mozzarella Mushroom Melt
This season, Wendy's has decided to bring us the best gift ever: the Baconator Mozzarella Mushroom Melt! Just imagine: two quarter-pound 100% imported beef patties, six pieces of crunchy bacon slices topped with sautéed onions and mushroom, lavished with pepperoni sauce, all hugged by two slices of mozzarella goodness. Enough said.
ADVERTISEMENT - CONTINUE READING BELOW
Recommended Videos
Load More Stories