Top 10 Hottest Chefs in Manila (2015 Edition)
They are the reason open kitchens were created.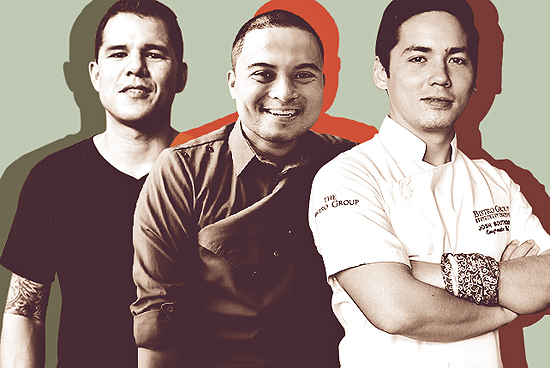 (SPOT.ph) We've always wondered about open kitchens. Sure, there's some aesthetic value there. Sure, it guarantees this interesting, immersive experience for the diner. Sure, it's much more transparent. But it's still, essentially, a kusina. Why show it off?
The answer? Hot chefs. Those need to be put on display. Hot chefs watching over fiery stoves. Hot chefs sweating as they expedite orders. Hot chefs feeding you (not directly, of course). Hot chefs in hot kitchens.
We've done this before in 2011, but now's the time for fresh meat. Here's to this year's 10 chefs who sizzle.
Celebrities-turned-chefs were excluded from this list. This article is intended for good and clean fun. In the end, consistently great food and service are what make us return to restaurants.
Also read:
Top 10 Cutest Chefs in Manila
Top 10 Hottest Restaurateurs in Manila (if you're looking for Erwan Heussaff, he's in here)
Top 10 Prettiest Chefs in Manila
Top 10 Hottest Women in Food
ADVERTISEMENT - CONTINUE READING BELOW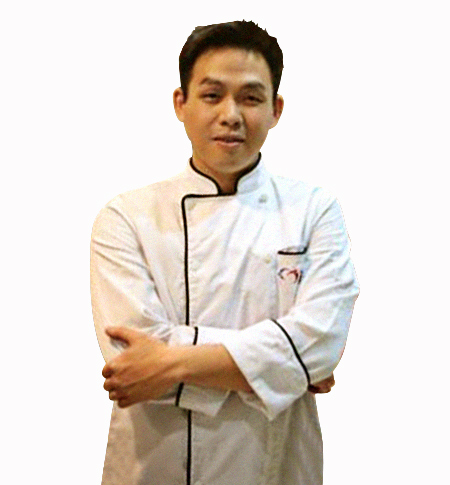 10. Chef Jonas Ng
Did you want some Chinese? You'll never have a dull moment with the young chef behind Le Jardin and Huat Pot. None of those awkward "what else do I say" instances during first dates. He knows how to talk and he carries conversations well. (In fact, steer your topic to food and you won't have to worry about <crickets>.) This is a chef who can match your every whim. The fact that he can go from fancy French to casual hotpot is an indication of Chef Jonas' skills in the kitchen and in conversation.
What we want him to feed us: Something simple and real, just like him—his special loba, perhaps?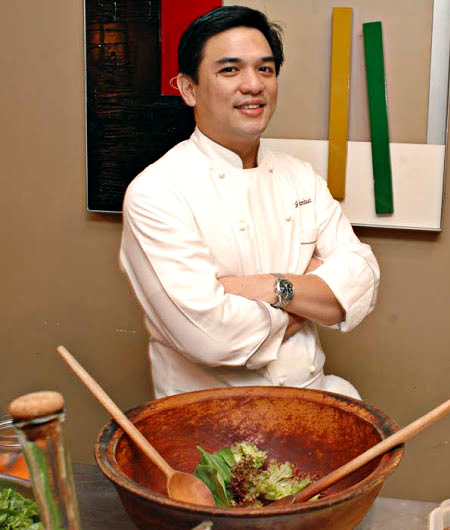 ADVERTISEMENT - CONTINUE READING BELOW
9. Chef J Gamboa
He loves his family and his dogs, but we love him and his food. Chef J Gamboa is the executive chef of decorated restaurants Milky Way Café, Tsukiji, Azuthai, and Cirkulo—four of Manila's most enduring and consistently well-received eateries. A third-generation chef, he took further studies in the University of Massachusetts and the Culinary Institute of America.
The chef, who admitted that he went to Thailand to take a crash course in the local cuisine prior to opening Azuthai, is very hands-on with the family business—from the ingredients to the service. We love that this chef takes responsibility seriously. He's the kind of guy that makes good girls look up, sigh, and swoon.
What we want him to feed us: Fire us up with some of your Thai curry!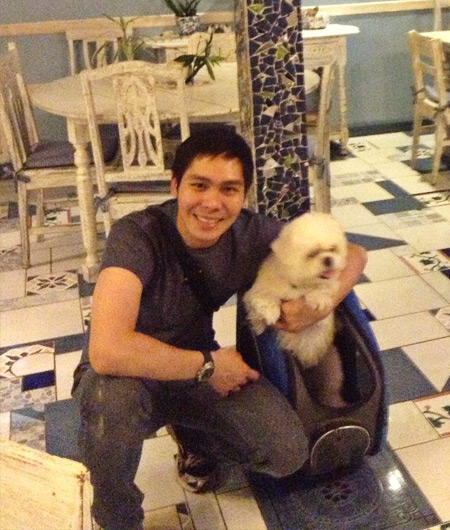 8. Chef Michael So Chan
ADVERTISEMENT - CONTINUE READING BELOW
Guys who cook must really be attractive. Chef Michael is yet another candidate who recently tied the knot. We'd break into tears, but it's actually kind of sweet (he and his wife traveled through Europe wearing wedding garb for their prenup). The former footballer studied in OB Montessori before making rounds in Manila Hotel. When the company revived Cowrie Grill, the young chef was the obvious choice to lead the kitchen. This smiley stud (his grin just kills us) is a master of steaks. We're so jealous right now. Every dinner with him must be a celebration.
What we want him to feed us: Can we just get a slice of this beefcake? And by that, we're talking about his prime rib.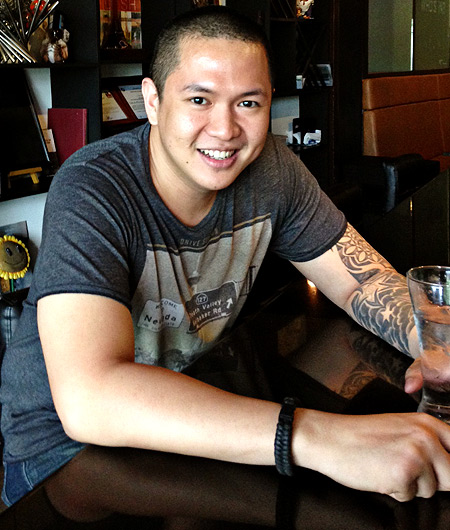 7. Chef Francis Lim
Candidate No. 7 likes working out (hmm…), watching movies, doing groceries, and cooking. This dude looks like your typical tattooed bad boy, but he's actually one of the nicest people you'll ever meet. Trust us, mom would approve. He's that guy-next-door, with just the right touch of rebel. Chef Francis focuses more on flavors than on fanfare, and while he's not as "out there" as some of his colleagues, he'll guarantee you'll have a good time at any of his restaurants.
ADVERTISEMENT - CONTINUE READING BELOW
How Chef Francis can effortlessly go from spicy Thai (Nav) to innovative comfort food (Tipple & Slaw) is a reflection of his cheery personality. Wherever you are, whatever the topic, he'll make sure you have a grand time. Despite considerable success in his feats, he remains rooted. He'll take you to the yummiest holes-in-the-wall.
What we want him to feed us: Some more s'mores please!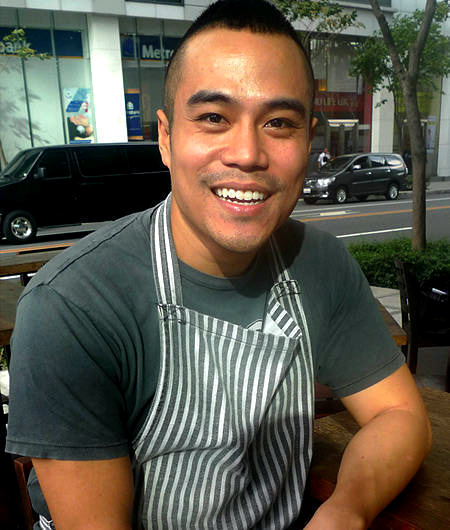 6. Chef BJ Mantuano
We don't really know much about BJ Mantuano, the sous chef of popular Wildflour Café + Boulangerie. He likes to stay behind the scenes (man, would we like to be in there with him), but that's okay. We love a guy who works hard. Listen to him talk and we swear your heart will go bumpety-bump.
His rugged good looks get even better when he's focused on his cooking. Chef BJ trained under acclaimed Chef Cyrille Soenen (Impressions, Brasserie Cicou) before landing his Wildflour gig. We love that he's not at all snooty about other dishes. As we quote a statement he made earlier on his most memorable dish, "I appreciate dishes for what they are." We hope he appreciates us, too.
ADVERTISEMENT - CONTINUE READING BELOW
What we want him to feed us: Shrimps—not that he's a hipon. So far from it.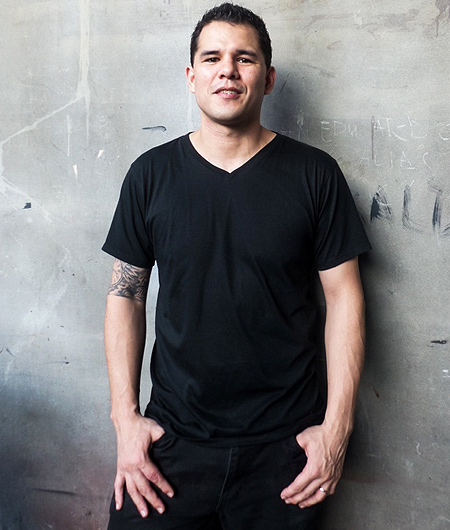 5. Chef Daniel Lachica
Let us get this out of the way: this hunky tisoy just recently put himself off the market. Part Filipino, part Italian, part Irish, part American, you'll definitely find something to like in this chef, who shuttles back and forth between 8 Cuts and Linguini Fini. He's a man of few words, but those soulful eyes are as deep as the ocean. Okay, we stole that from a greeting card, but it speaks truths! Besides, that gorgeous face also renders us speechless.
When he's not busy making pasta or flipping burgers, he likes to spend his free time hiking and surfing. We would've loved to be the ones to keep up with him. That's okay. We'll just drown out our sorrows with his ultra-crisp pizzas.
ADVERTISEMENT - CONTINUE READING BELOW
What we want him to feed us: His pastas are just so...firm. Fusili, please!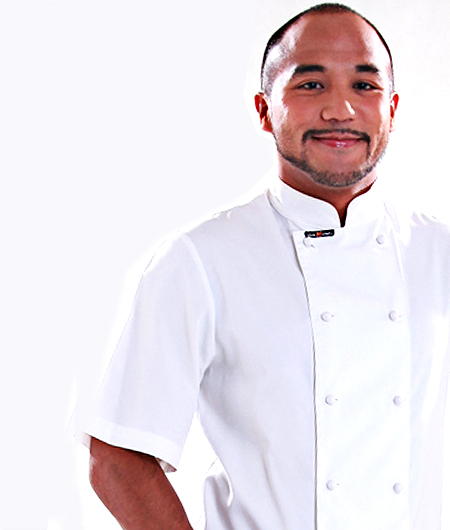 4. Chef JP Anglo
This sexy chef is of the adventurous variety. He sizzles even more than the sizzling kansi that made his Fort-based Sarsa famous. The MasterChef judge is equal parts bubbly, hot, daring, and sinful. He studied at CCA Manila before receiving further education in Le Cordon Bleu Sydney, but Chef JP learns from experience, traveling all over the world to check out and introduce new flavors to his palate. Now imagine yourself with him during all those culinary journeys. Imagine surfing alongside him. Imagine him feeding you his sizzling kansi. Yes, if you're going to dream, you might as well go all out.
What we want him to feed us: If not the bone marrow, how about that Sizzling Tinola? We just really admire how everything around him seems to sizzle.
ADVERTISEMENT - CONTINUE READING BELOW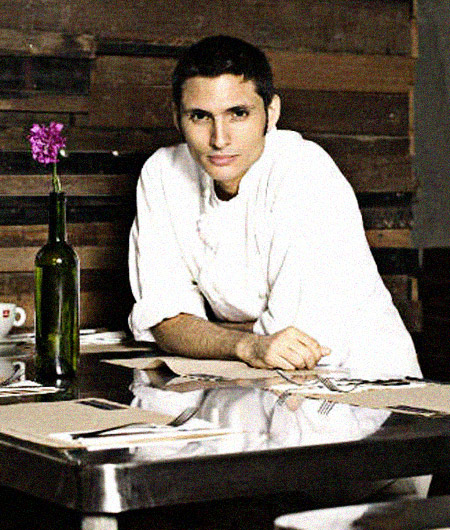 3. Chef Cuit Kaufman
Our favorite New Yorker is an enigma. But that's part of his charm. You're never really sure whether you're going to get the jovial one or the reserved one. Navigating through Chef Cuit's waters is kind of like an adventure, but his food is always faultless. The Jewish cuisinier who was never allowed to eat sweets as a kid turned out to be a prolific pastry master (he trained under chocolate maestro Jacques Torres). As the honcho behind the menus of Borough, The Bowery, LES Bagels, Skull and Bones, and Nolita, he defines comfort food. Yes, a bite of anything he makes (how about those homemade Twinkies?) is like the cuddle that he'll never give us.
What we want him to feed us: His Twinkies, definitely. Or maybe the ooey gooey rich Lobster Shrimp Truffle Mac and Cheese.
ADVERTISEMENT - CONTINUE READING BELOW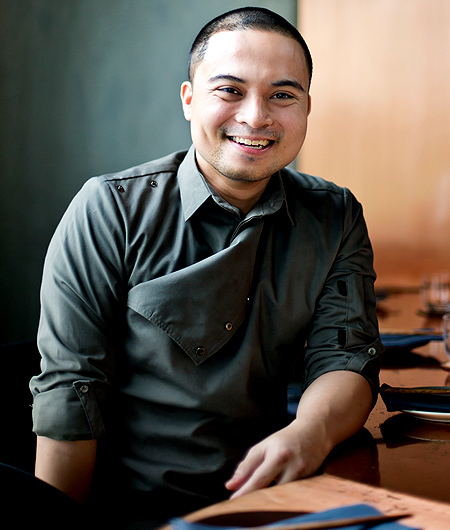 2. Chef Bruce Ricketts
As much as we want to fuss over Chef Bruce's puppy-dog eyes and ability to kick ass (yup, he's into martial arts), we won't. This 20-something boy wonder stands out simply because his creativity is larger than life. He's a humble chef with even humbler beginnings (cue swoons and sighs now). Chef Bruce started as a dishwasher in the US before pursuing formal culinary studies at the Art Institute of San Diego. Now, he's one of the country's top chefs. And he's only in his 20s.
This heartthrob puts up museum-worthy pieces on the plate, and though he's quiet, there's a certain grace to the way he works. Chef Bruce paints worlds of flavor in one bite and he knows how to create just the right impact—on our hearts and stomachs. Yes, this cutie is easy on the eyes and heavy on the palate.
ADVERTISEMENT - CONTINUE READING BELOW
What we want him to feed us: Something exotic that fits inside our mouth with ease. Maybe one of his special Mecha Uma courses.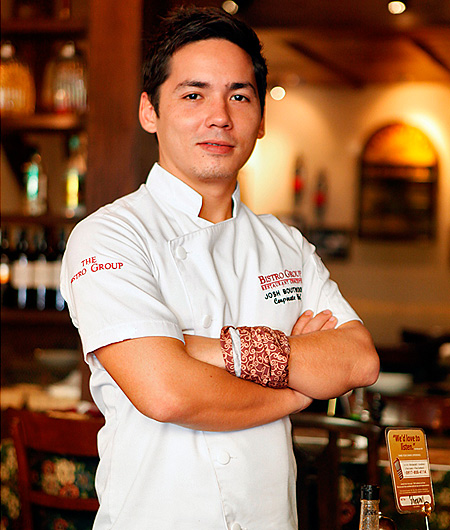 1. Chef Josh Boutwood
That smolder makes us melt like ice cream on a super hot day. This gorgeous hunk has developed quite a resume—all before turning 30. Chef Josh dropped out of college to start a nomadic albeit gustatory life, working through restaurants in Europe. He eventually returned home to Spain to help his mother run the family restaurant, before gaining more experience at Noma and Trio. Now, he's the corporate chef of the Bistro Group, which carries brands like Italianni's, Siklab, Modern Shanghai, TGI Friday's, Village Tavern, Bulgogi Brothers, Murray and D'Vine, Fish & Co., Buffalo Wild Wings, Watami, and Krazy Garlik.
Despite all his achievements, he still loves a good reliable McDonald's burger. That being down-to-earth takes us to the clouds. Chef Josh is a devoted husband and father (shucks!), but his sense of responsibility just adds another reason for us to crush on him.
ADVERTISEMENT - CONTINUE READING BELOW
What we want him to feed us: Oh anything, really. His face is too distracting for us to concentrate.
Also read:
Top 10 Cutest Chefs in Manila
Top 10 Hottest Restaurateurs in Manila (if you're looking for Erwan Heussaff, he's in here)
Top 10 Prettiest Chefs in Manila
Top 10 Hottest Women in Food
Photos by Gabby Cantero (Bruce Ricketts), courtesy of Maita Quesada (Bruce Ricketts, Daniel Lachica), Chinkee Koppe (Francis Lim), Anna Co So Chan (Michael So Chan), the official Facebook page of Huat Pot (Jonas Ng), Madrid Fusion Manila (J Gamboa), ABS-CBN (JP Anglo), and SPOT.ph's archives (Cuit Kaufman, Josh Boutwood, BJ Mantuano).
Load More Stories