10 New Restaurants to Try in Quezon City (Part 2)
South Triangle, Congressional, and more!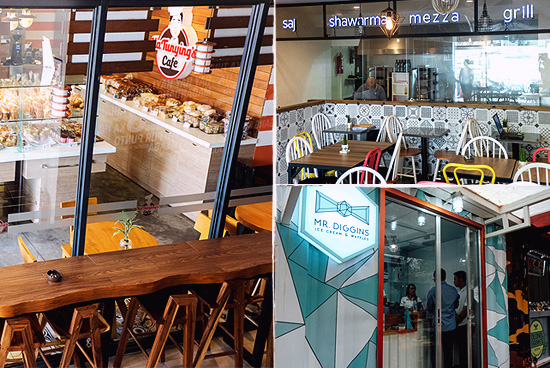 (SPOT.ph) It's hard to get enough of a city that's a sprawling 166 square kilometers. Quezon City may be a traffic-stricken wonderland, but it's also a wonderland full of restaurants. You might have read our first installment of the 10 New Restaurants to Try in Quezon City. Heck, you might have already tried them all. In case you have, here's another 10 to keep your stomach satisfied.
Also read:
Neighborhood Guide: South Triangle, Quezon City (2015 Edition)
Food Crawl: Banawe Street, Quezon City
Neighborhood Guide: Maginhawa Street, Quezon City
10 New Restaurants to Try in Quezon City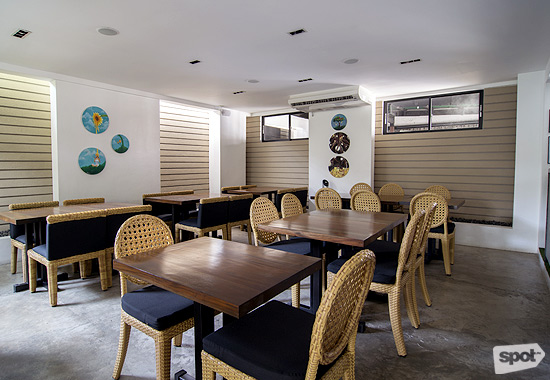 Terrace 45
Where to feel like home when you're not at home? Terrace 45 is pretty solid option. Owners Karl Santos and his sister Karen converted their grandparents' house to a restaurant. The comforting atmosphere you experience at their restaurant feels pretty natural. Terrace 45 uses mostly nostalgic food and family recipes, which further drives home that cozy appeal.
Must-tries: Chicken Pitacos (P220), Lengua and Chips (P365)
Terrace 45 is at 45 Dr. Lazcano Street corner Scout Santiago Street, Barangay Laging Handa, Quezon City. Read more about Terrace 45.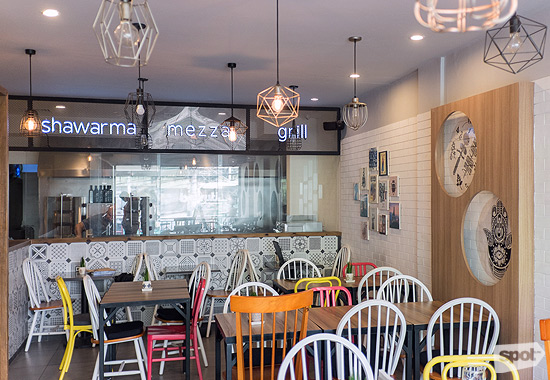 Beiruti Bite
The flavors of Lebanon shine brightly in this teeny corner of Quezon City. A chef from Beirut makes sure that the dishes are as authentic as they can be, and you are definitely treated to an intense flavor trip through Lebanon's seven most used spices: paprika, pepper, cumin, coriander, cloves, cassia, and cardamom.
Must-tries: Baba Ghanoush (P120), Sambusek (P135)
Beiruti Bite is at ITC Building, 80 Panay Avenue corner Timog Avenue, South Triangle, Quezon City. Read more about Beiruti Bite.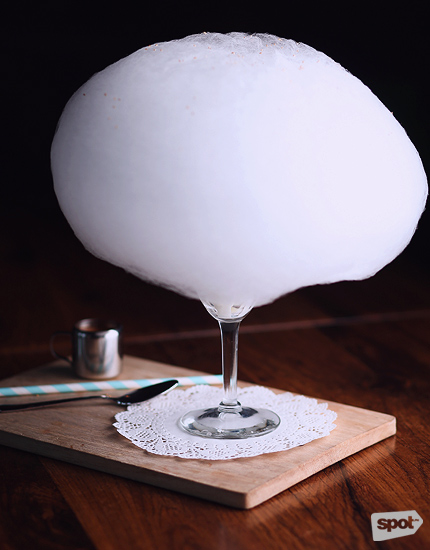 Eighteen Bistro
This sleek hideaway is one of those places that just lets you chill. The music isn't loud so people can think, reflect, and converse, while the menu is a smattering of European comfort food, generously flavored, slowly cooked, traditionally prepared, that works so nicely against a glass of wine or two. They may be straightforward with their savory fare, but trust us when we say you won't see desserts like theirs elsewhere.
Must-tries: Roasted Pork Belly (P320), Beef Bourguignon (P320)
Eighteen Bistro is at 52B Scout Rallos Street corner Tomas Morato Avenue, Quezon City. Read more about Eighteen Bistro.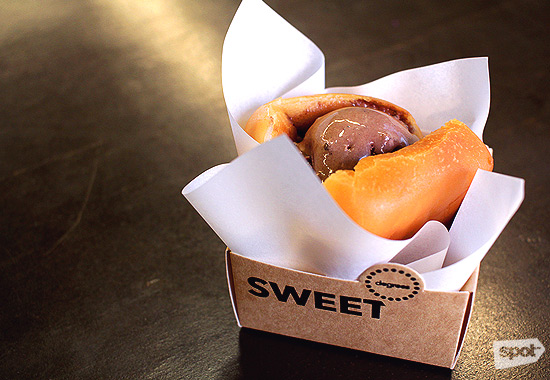 Sweet Degrees
Sweet Degress is more of a stall than a restaurant, but it doesn't matter. It's a handy spot for a cool break from the summer. It takes its cue from dessert shops in Hong Kong, where ice cream sandwiches come in handy mantou buns. The mission was originally to offer a venue to enjoy artisan ice cream brand Carmen's Best, but we're glad they came up with a more creative way for us to have it.
ADVERTISEMENT - CONTINUE READING BELOW
Must-tries: Sea Salt Caramel Ice Cream Bao (P120), Brown Butter Almond Brittle (P120)
Sweet Degrees is at F7, 49 Scout Rallos Street corner Tomas Morato Avenue, Quezon City. Read more about Sweet Degrees.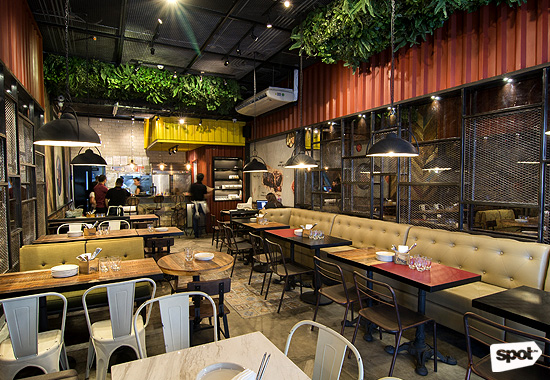 Gringo
Hola! It may be styled like a dim alley, but Gringo is a place that will definitely light up your taste buds with spices—and lots of them. The premise is chicken, baked and roasted to smoky perfection, but they have other Latin bestsellers, like burritos, tacos, nachos, and mojitos. We love how they work their flavors. You get an intense explosion with every bite, but taste each ingredient individually and they shine well on their own.
Must-tries: Nachos de Amigos (P255), Baby Back Ribs (P325)
Gringo is at G/F SM North EDSA The Block, Quezon City. Read more about Gringo.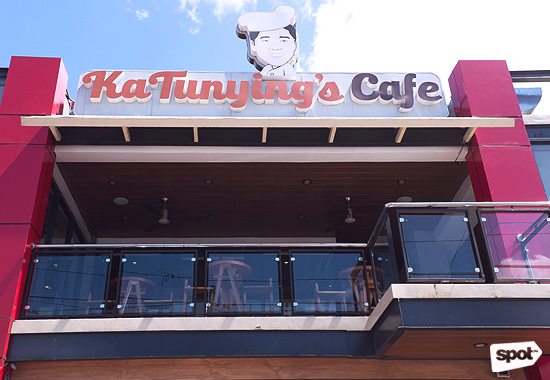 Ka Tunying's
If you didn't already get it from the caricature on their logo, Ka Tunying is actually broadcaster Anthony Taberna (that's what they call him in his home province of Nueva Ecija). Ka Tunying, the restaurant, however, is a bread and breakfast place where you can have exciting versions of Filipino favorites, including an Ensaymada Smoothie.
Must-tries: Tsamporado and Tuyo (P150), Pan de Sal Platter (P195)
Ka Tunying's is at 88 Visayas Avenue, Quezon City. Read more about Ka Tunying's.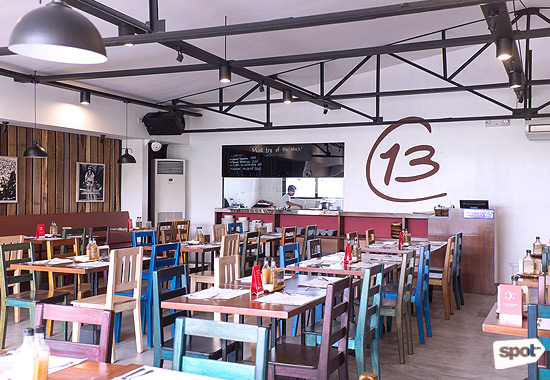 13 Ubay St. Comfort Dining
This Quezon City haunt might give you a sense of deja vu. To those who find it familiar but swear they've never been, well, you might be big fans of Pangako Sa 'Yo. 13 Ubay is the restaurant where Kathryn Bernardo's Ina supposedly worked as a chef. This restaurant may be a family affair, but it skips the usual Filipino traditions and jumps to cross-cultural dishes, merging East with West. The chefs didn't want to be boxed in by cuisine and choose instead to focus on flavors.
Must-tries: Fried Tripe (P150), 3-Hour Belly (P280)
13 Ubay St. Comfort Dining is at 13 Ubay Street, Sta. Mesa Heights, Banawe, Quezon City. Read more about 13 Ubay.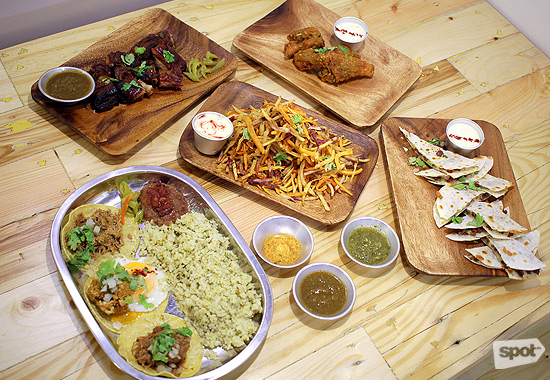 Guisados
This perenially packed "Mexican-inspired" spot on bustling Congressional Avenue makes awesome tacos from scratch. We love how the owners use local resources to replicate authentic Mexican flavor—though there are touches of Pinoy on the menu. And because their dishes shine with great ingredients, freshness is a major priority here and nearly 80% of their items are made on site.
ADVERTISEMENT - CONTINUE READING BELOW
Must-tries: Chicharron (P80), Chorizo with Egg (P85)
Guisados is at 1 Salinglahi Homes, Congressional Avenue Extension, Barangay Culiat, Quezon City. Read more about Guisados.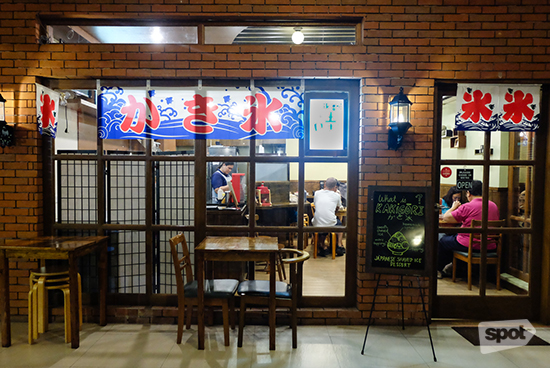 Ikigai Kakigori
Ibarra Padolina's love for everything Japanese created the now cult-favorite Wabi-Sabi restaurant and its spawn, Ikigai Kakigori. It's an icy retreat for those who want a different take on shaved ice. Ibarra is a bit of an artist when it comes to his food, and he makes nearly everything from scratch—from the ice cream to the rice balls to the milk ice to the brownies. They even come in vegetarian and vegan versions.
Must-tries: Coffee Kakigori (P150 to P210), Kuromitsu Kakigori (P180 to P240)
Ikigai Kakigori is at POS Building, Scout Mandriñan Street corner Tomas Morato Avenue, Quezon City. Read more about Ikigai Kakigori.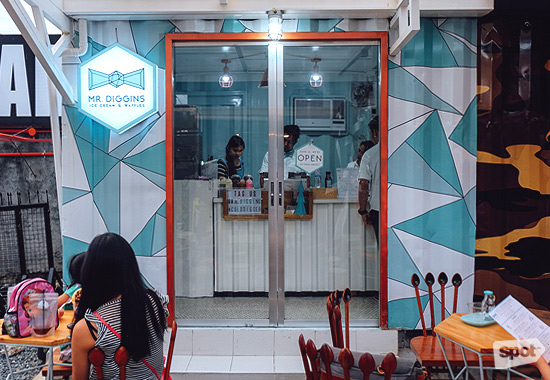 Mr. Diggins
This shack may look like a sunny spot, but it's a great place to keep cool—that's what happens when waffles marry creamy, soft-serve ice cream. Mr. Diggins is a collaboration between two of StrEAT Food Park's busiest stalls and it proves that two good things can turn into something great.
Must-tries: Spectrum (P95), Great White (P95)
Mr. Diggins is at Box Park, 73 Congressional Avenue Extension, Quezon City. Read more about Mr. Diggins.
Load More Stories