10 Mom-Approved Restaurants in Manila
Eateries that she can enjoy, no matter the occasion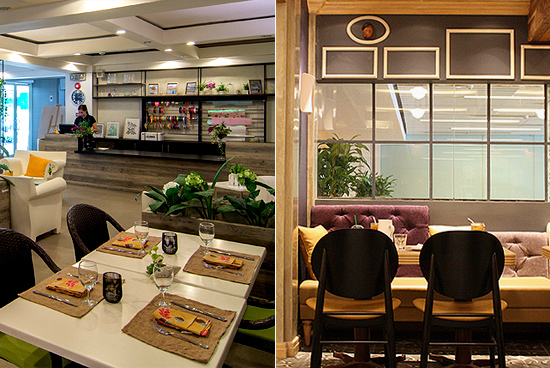 (SPOT.ph) Moms love unconditionally, but you have to admit that they are extremely difficult to please. And when it's her special day, the pressure is even more intense. We're giving you a leg up, with restaurants that won't make her perfectly shaped kilay go through the roof.
Also read: 10 Mom-Friendly Restaurants in Manila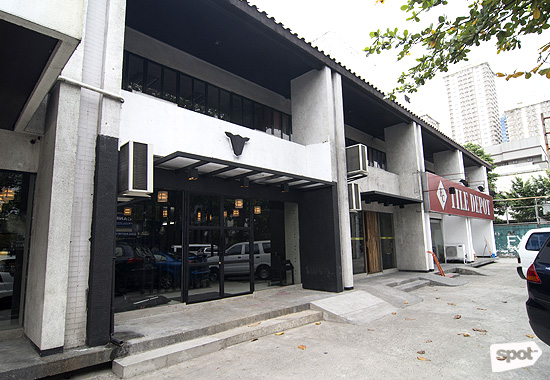 The Black Sheep
If your mom is...a cool mom and not a regular mom.
Chef Patrick Go's playful menu may seem a bit eccentric for some moms, but he actually takes inspiration from his own mother. Isn't that sweet? For example, he created the Two Na (dehydrated mai lai gao toasts with raw tuna and chicken liver, among other ingredients) because his mom used to pack liver spread and tuna sandwiches for his lunch. The TLC, on the other hand, is his version of beef and broccoli. Most of the chef's dishes are actually rooted in Chinese cuisine because that was what he grew up eating. The Black Sheep may be an unconventional choice, but it's A-plus for the mom who craves both nostalgia and adventure.
Must-tries: Black Sheep Jumps Over The Wall (P888), XOXO (P360)
The Black Sheep is at 2230 UPRC1 Building, Chino Roces Avenue, Makati City. Read more about The Black Sheep.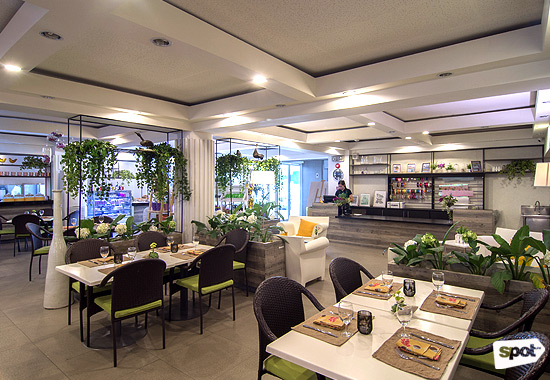 Happy Garden Cafe
If your mom is...on a health streak, but needs that occasional sweet treat.
This restaurant is both a health haven and a flower shop. Developed by the same people behind Bizu, Happy Garden Cafe puts emphasis on healthier food, which is something your mom can definitely get behind. When it comes to desserts, of course, they don't hold anything back. Sunlight streaming through the windows and the diverse menu make it perfect for any type of meal. Maybe you should buy her a bouquet of flowers while you're at it.
ADVERTISEMENT - CONTINUE READING BELOW
Must-tries: Char-grilled Flat Iron Steak (P680), Sisig Rice (P410)
Happy Garden Cafe is at 56 Jupiter Street, Makati City. Read more about Happy Garden Cafe.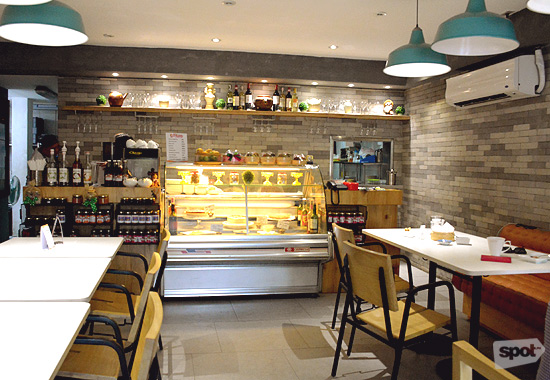 Mama Rosa
If your mom is...totes traditional.
You know you're on the right track when the word "mama" is part of the name. Owner Ticks Dula Laurel first opened Mama Rosa in 1999, but shut it down in 2006. It's only this year, 2016, that she relaunched it—at an unassuming spot in Kapitolyo. This modest restaurant serves straight-up Filipino food that will please absolutely everybody, from your mom to your grandmother to your tita. You just can't go wrong with home cooking, and what's great about Mama Rosa is that they know how to play, too. They have sili ice cream!
Must-tries: Sinaing na Tulingan (P160), Pinangat na Gabi (P220)
Mama Rosa is at 9 East Capitol Drive, Kapitolyo, Pasig City. Read more about Mama Rosa.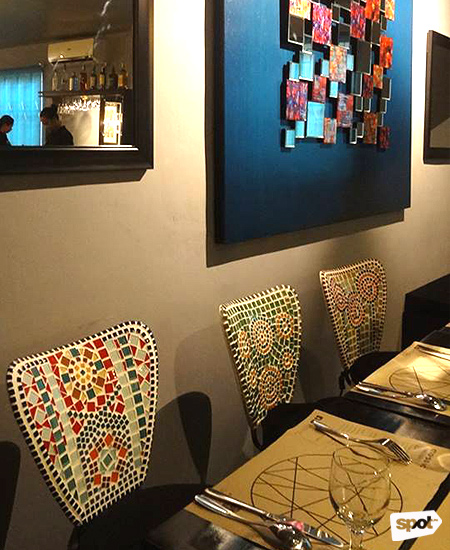 Mosaic by the Creek
If your mom is...incredibly artsy.
We could honestly recommend this off-radar restaurant for the mechado alone—a beef stew so spectacular that it'll probably divide your mechado history to pre- and post-Mosaic. The place, however, has so much more to offer. Owner Cherrie Araw also uses this venue to teach mosaic art, which is not only a beautiful exercise, it's also very relaxing (as relaxing as an adult coloring book, anyway). Make this the place for your next bonding sesh!
Must-tries: Mechado (P300), Carlo's Roast Chicken (P275)
ADVERTISEMENT - CONTINUE READING BELOW
Mosaic by the Creek is at 22 Major Dizon Street, Marikina City. Read more about Mosaic by the Creek.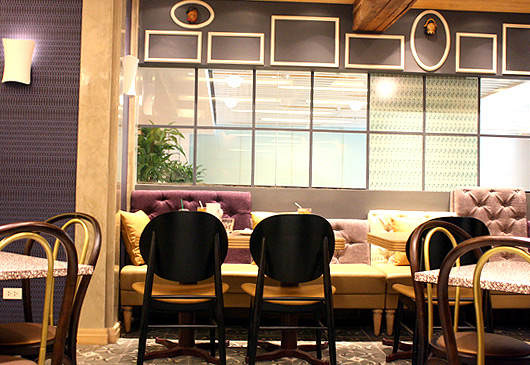 Duck and Buvette
If your mom...is a fake Tita.
This cool restaurant maintained the French theme of its predecessor, Cafe Provencal, but it definitely took a more modern detour. It's perfect for ladies who lunch (a category most moms fall in), but the must-tries here, apart from the duck, are the small plates—something that most traditional parents don't see as a meal (the way sandwiches are still considered a "snack" in the Philippines). Every buvette is painstakingly created from scratch and slowly cooked to really coax out flavors.
Must-tries: Truffle Roasted Cauliflower (P185), Duck Confit (P980)
Duck and Buvette is at G/F Shangri-La Plaza, Mandaluyong City. Read more about Duck and Buvette.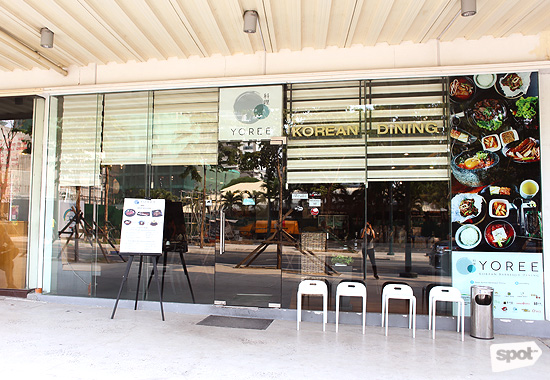 Yoree
If your mom is...hands on, the kind who likes to do it all—a.k.a. your mom is a control freak.
Yoree is a simple Korean restaurant that offers both classic Korean dishes and a few modern thrills. It's perfect for mothers who need to get away from the kitchen, but still always love to take charge. Yoree is upscale enough to be special for a date with mom yet casual enough for everyday enjoyment.
Must-tries: Kimchi Ssambap (P198), Tongdak Gui Tteokgalbi (P1,298)
Yoree has branches at Forum South Global, 7th Avenue corner Federacion Drive, Bonifacio Global City; and Molito Commercial Complex, Alabang, Muntinlupa City. Read more about Yoree.
ADVERTISEMENT - CONTINUE READING BELOW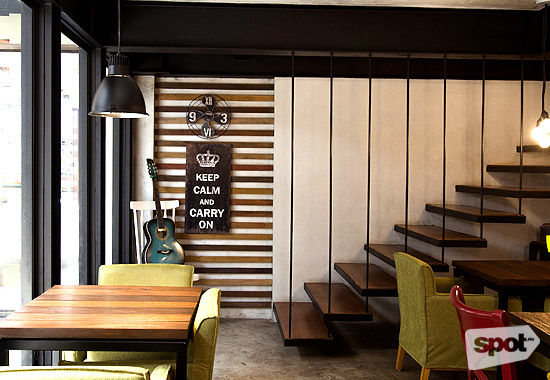 5 Loaves & 2 Fish
If your mom is...a real Tita.
This colorful north location serves fuss-free home-cooked meals seasoned with a lot of love. It's a great story. Married owners Anthony and Dinah Miro let their faith take the reins when it comes to running the place and they say that their entire theme revolves around faithfulness, generosity, and love. We'll add stellar food to that formula, too! It's a perfect family spot, a detail that any mom will surely appreciate.
Must-tries: Beer Batter Fish and Chips (P220), Lasagna (P230)
5 Loaves & 2 Fish is at The Rock Lifestyle Hub, Holy Spirit Drive, Don Antonio Heights Subdivision, Quezon City. Read more about 5 Loaves & 2 Fish.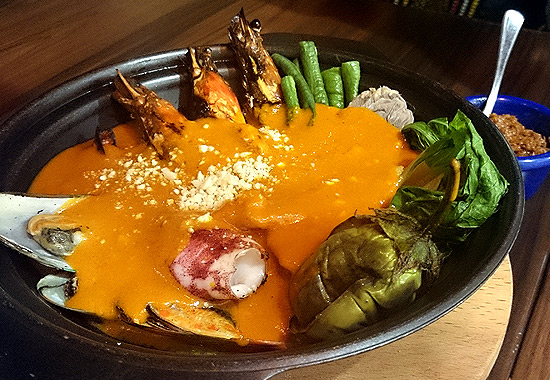 Apu Authentic Filipino Cuisine
If your mom is...secretly traditional.
Considering its opulent interiors, Apu is rather underrated. It goes for all out Pinoy—fancified with top-notch ingredients and carefully prepared. Think Filipino food in a fine-dining setup. We love the effort the owners make to really keep the local theme, but in a very elegant way. The servers are decked in modern sayas, the placemats are made with fabrics to look like banana leaves. Meals here also feature complete silverware, plate changes, and wine glasses.
Must-tries: Seafood Kare-Kare (P750), Chicken Inasal (P450)
Apu is at UG/F Aseana Avenue corner Roxas Boulevard, Entertainment City, Parañaque City. Read more about Apu.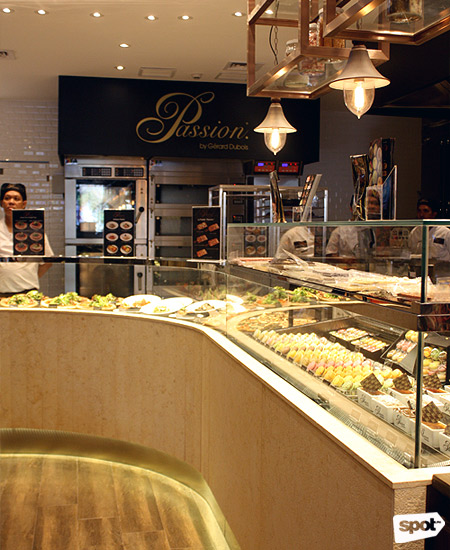 Passion by Gerard Dubois
If your mom...is the lakwatsa type.
ADVERTISEMENT - CONTINUE READING BELOW
Moms who frequent Bonifacio Global City would love this newly opened boulangerie just along the perimeter of the High Street area. Not only can this pretty, French country-styled spot serve as a respite from shopping, it's incredibly affordable, too. The display cases of food will make any takaw-tingin mom giddy with excitement. You can spend the whole day with your mom here, catching up and trading stories from sourdough bread to freshly made gelati. She can probably make this a regular date place with her amigas, too!
Must-tries: Antipasti Linguini in Pesto Sauce (P318), Curry Chicken Sandwich (P258)
Passion by Gerard Dubois is at C2 NetPark, E-Square, 5th Avenue Crescent Park West, Bonifacio Global City. Read more about Passion by Gerard Dubois.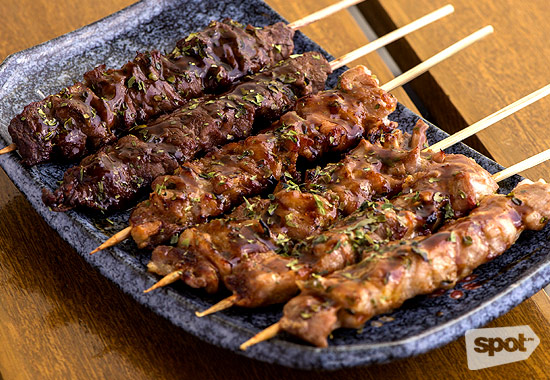 Tori Tori Kushiyaki Snackbar
If your mom is...incredibly chill.
For the moms who aren't fussy, this ever-reliable yakitorya is always a great place for an easy and relaxed good time. The ambiance isn't much—it really keeps that simple Japanese corner shop vibe—but the food is always two thumbs up. Tori Tori serves Wagyu beef skewers, Angus beef tenders, and other exquisite things you don't really expect from a hole-in-a-wall.
Must-tries: Japanese Wagyu (P125), Shishamo (P50)
Tori Tori Kushiyaki Snackbar is at 197 Wilson Street, San Juan City. Read more about Tori Tori.
Load More Stories