10 Places for Great Italian Food in Makati
Buon appetito!
(SPOT.ph) There's something inherently comforting about Italian food, whichever way you have it. What you can enjoy is pretty diverse, too, from the north of Italy with their cheese, nuts, and pesto; to the south with their generous helpings of tomato and olive oil. You can go fancy or be perfectly happy with a bowl of pasta while you're in your pajamas—what can we say? This cuisine's got range.
Whether you're jonesing pasta, pizza, or a little something extra, allow us to make a few suggestions. We round up some places in Makati where you can get your hands on some great Italian grub. 
Also read:
Top 10 Beef Lasagnas in Manila (2018 Edition)
10 Places for Great Italian Food in Manila
Top 10 Cheese Pizzas in Manila (2019 Edition)
Check out these places for great Italian food in Makati:
Q&A Italian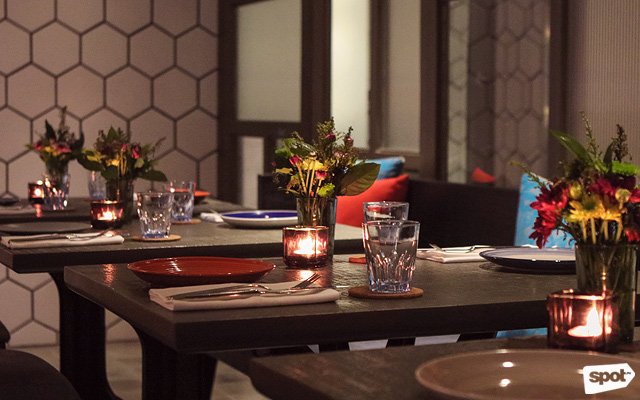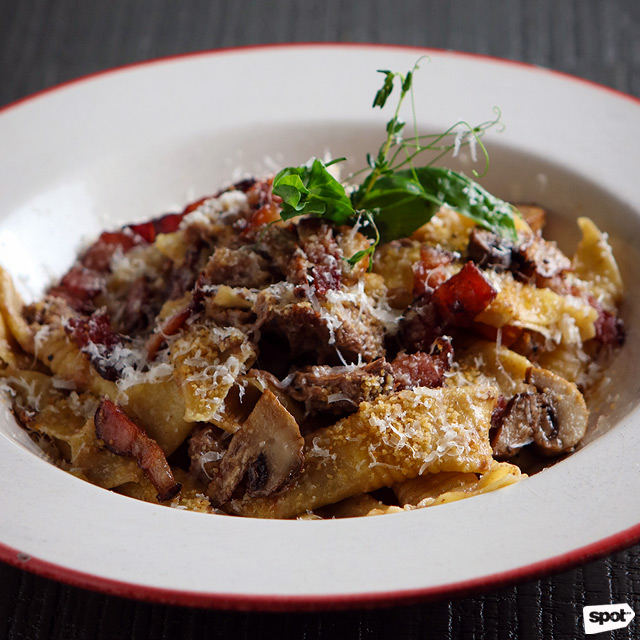 ADVERTISEMENT - CONTINUE READING BELOW
This place may not be for the purists, but in this day and age, that would mean leaving Italian food solely to the Italians—and we love the stuff too much to just give it up. At any rate, the handmade pasta is one thing about this place that a nonna would respect—"made today, gone today" is the name of the game. But more than that, it's the way they play around with flavors that makes them stand out. The Garganelli and Borguignon (P795) is Q&A's version of boeuf bourguignon—shout out to all the Julia Child stans out there—a red wine beef stew, here made with fall-off-the-bone brisket and a ridged, tubular type of noodle. This dish best exemplifies their Q&A's penchant for experimentation, and the great rewards one can reap from it.
CONTINUE READING BELOW
Recommended Videos
Q&A is at 2/F ACCM Building, 102 San Agustin Street, Salcedo Village, Makati City.
Va Bene Pasta Deli
ADVERTISEMENT - CONTINUE READING BELOW
"Va bene" literally means "all right," but this place is much more than that. In many ways, this is where many Filipinos learned what Italian food could really be, and that it didn't have to be fancy. They started out at a gas station, after all, and weren't any less stellar for it. We recommend the Polipo (P490), tender braised octopus brightened with capers, olives, and a lemon dressing, plus the sharpness of arugula leaves; the Black Ink Pappardelle (P490) doesn't hold back with the tender seafood and the tangy-sweet tomatoes. This is where you go when you want to celebrate some sort of milestone, however big or small.
Va Bene Pasta Deli has branches at 2/F Petron Gas Station, EDSA corner Pasay Road, Makati City and 2/F Central Square Mall, Bonifacio Global City.
La Collina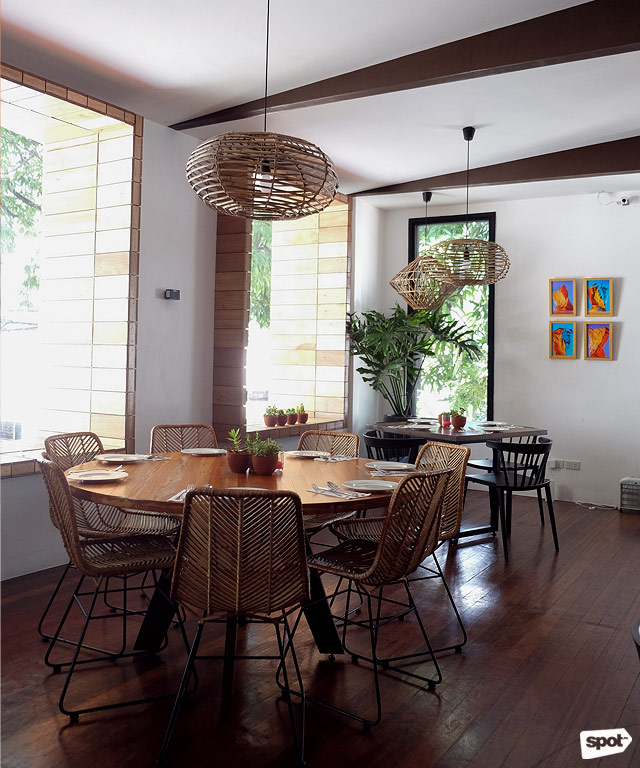 ADVERTISEMENT - CONTINUE READING BELOW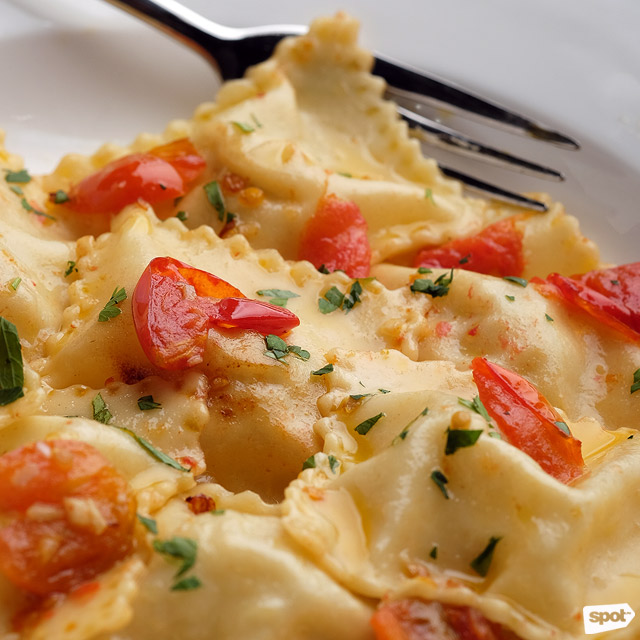 Again, this place may not be safe for purists—but they get major points for sourcing good ingredients as locally as possible, which makes a massive difference in a dish like the Blue Crab with Picant Cherry Tomato Ravioli (P495). These pasta dumplings are stuffed with Bacolod-sourced alimasag, creating a sweet yet briny bite. This grungy bistro opened in Poblacion in early 2019, born out of the realization that one "doesn't have to choose between Spanish or Italian." And, indeed, why should one? 
La Collina is at 4558 Molina Street, Poblacion, Makati City.
Kermit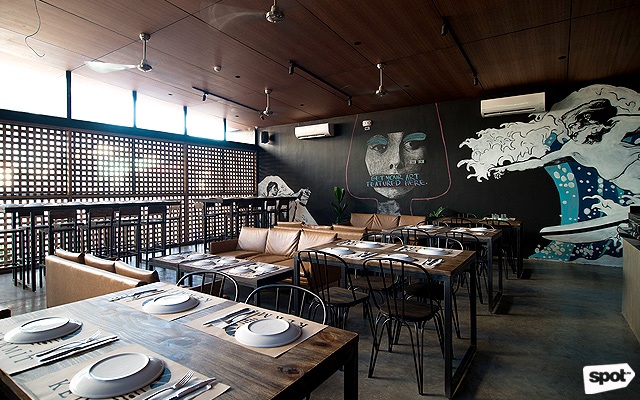 ADVERTISEMENT - CONTINUE READING BELOW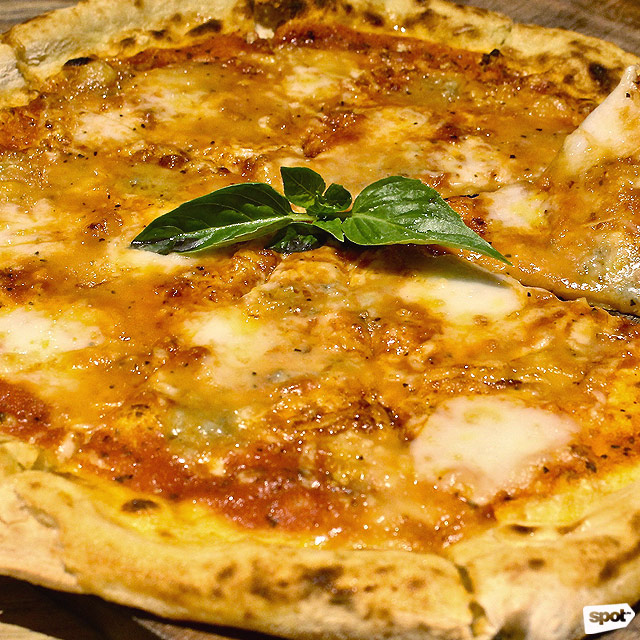 You've heard of it, you've read about it, you know it's from Siargao—but the real kicker, rightfully, is that Kermit serves some of the best pizza you'll ever have locally. The seal of approval from Condé Nast is no joke, and the fact that their cheese pizza has a name other than just "cheese pizza" is your clue that it's something truly special. The Stimpies (P630) makes good use of the fresh creaminess of fior di latte, and the crust is pretty much flawless. Throw in the free show (i.e., watching your pizza get tossed into then pulled out of the brick oven), and you've got a meal that just never gets old.
Kemit Manila is at 4636 Molina Street, Poblacion, Makati City.
a mano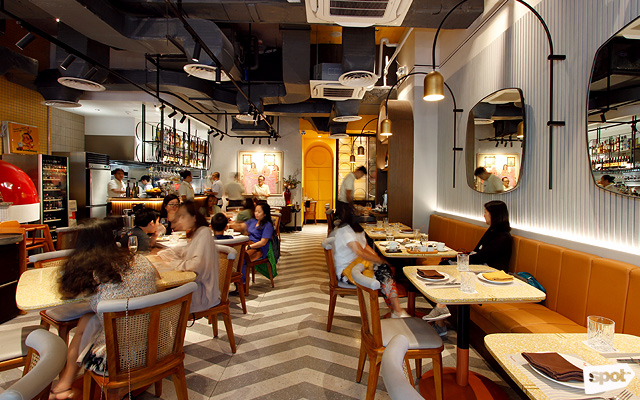 ADVERTISEMENT - CONTINUE READING BELOW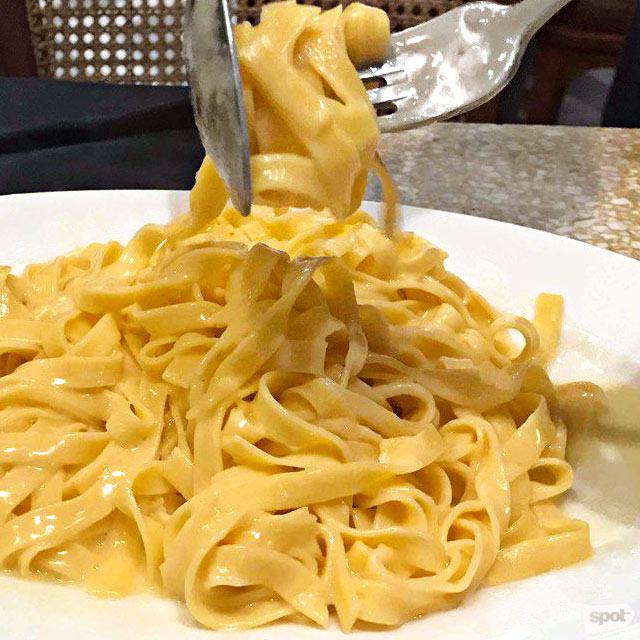 We'll be straightforward: What you want to get here is the Fettucine Alfredo (P520). Long story short, you're getting the real deal here, or as close as you can get to it in Metro Manila. Simplicity is key, which is the standard operating procedure when it comes to Italian food, and that's what you can look forward to—smooth, glistening, emulsified butter and cheese over chunky, al dente handmade noodles; how can you say no?
What we love about this place is that the menu by itself is pretty educational—perfect for newbies! If all you know about Italian food is spaghetti and meatballs, this is the place to come and learn the basics.
a mano is at G/F Power Plant Mall, Lopez Drive, Rockwell, Makati City. 
Bistro Ravioli
ADVERTISEMENT - CONTINUE READING BELOW
Tried pasta is all well and good when you're cooking at home, but there's something truly special about Italian noodles made within the last 24 hours. At Bistro Ravioli, it's only right that you have… well, the ravioli. The Three-Cheese (P320) is pretty classic, served with a slow-cooked tomato sauce, but if you want to know what this place can really do, the Italian Sausage Ravioli in Romesco Sauce (P320) showcases their spicy in-house sausage. Don't let the casual look of the place fool you for one second.
Bistro Ravioli has branches at G/F Greenbelt 1, Ayala Center, Makati City and 2/F Glorietta 3, Ayala Center, Makati City. See a list of Bistro Ravioli branches.
Caruso Ristorante Italiano
ADVERTISEMENT - CONTINUE READING BELOW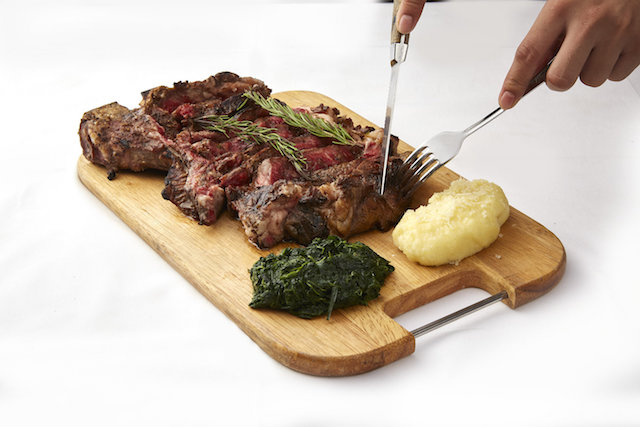 The appeal of Caruso is that of a first or second date (that's going well!) as seen in the movies: There's something impossibly elegant about it, in spite of the fact that the food will probably make you want to slurp. If you're with the right person—we hope you're with the right person—they won't mind in the slightest; especially not in front of the Bistecca ala Fiorentin (P990), a slab of tenderloin steak seared with rosemary and very little else. It needs very little else, to be frank. And with a pizza called Positano (P760), topped with mozzarella and Parma ham, it's difficult not to feel the teensiest bit posh.
Caruso Ristorante Italiano is at 210 Nicanor Garcia Street, Bel Air, Makati City.
La Nuova Pasteleria
ADVERTISEMENT - CONTINUE READING BELOW
This almost-hidden gem in San Antonio Park ticks all the boxes of a sleeper hit: The space is small, parking is a nightmare, but once you're in on the secret, you're there for the long haul. You simply cannot go wrong with any of their pizzas—although if you want to see how good they are, the Margherita (P455) shows off their ingredients and technique the best—or any of their pastas. The Tartufo (P696) is a great place to start, even for the cream sauce-averse; it isn't too creamy, and the prosciutto really shines through.
La Nuova Pasteleria is at G/F San Antonio Plaza, McKinley Road, Forbes Park, Makati City.
Sicilian Roast by Giuseppe Genco
ADVERTISEMENT - CONTINUE READING BELOW
Straight from the "toe" of Italy—it's shaped like a boot, you know this—Sicily is known for taking the best of the mainland and the wonders of the general Mediterranean area. While Sicilian Roast does serve pizza and pasta right along with the best of them—as in, the crust is nicely charred and the pasta sauce coats the noodles almost too well—it's the seafood specials that really caught our attention. It swaps around depending on what's available, but not too long ago, the Impepata di Cozze (price varies) showed us how fresh mussels should be cooked. How they should be eaten is another story; if you ask us, the answer is "immediately."
Sicilian Roast by Giuseppe Genco is at Carlos Palanca Street corner Dela Rosa Street, Legazpi Village, Makati City.
Cibo 
ADVERTISEMENT - CONTINUE READING BELOW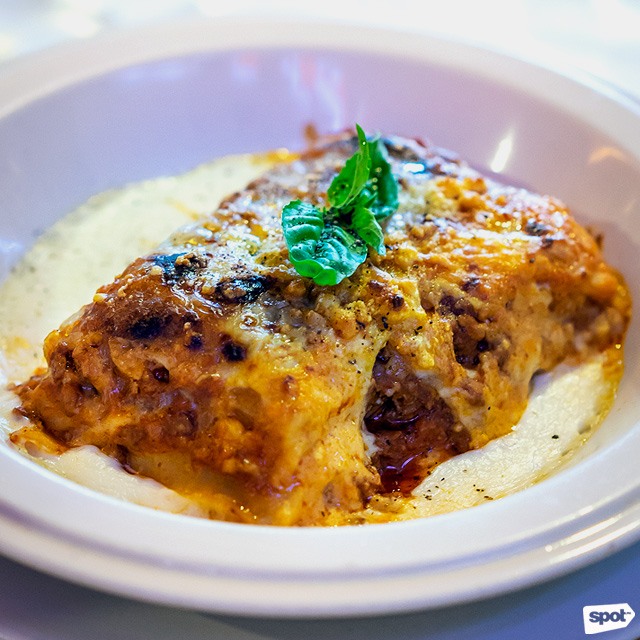 If you thought we were going to skip this Filipino staple, you thought wrong. Margarita Fores' baby is unmistakable—nearly everyone knows what the bread on the side looks like. All we'll say is, the Lasagna Classico (P455), Spaghettini Tartufata (P455/regular, P795/family) and 5 Formaggi Pizza (P479) made it on our Top 10 lists, each for their own good reasons. And with that many must-tries and ol' reliables, you know that Cibo isn't going anywhere anytime soon.
Cibo has branches at 2/F Glorietta 4, Ayala Center, Makati City and Level 3 Power Plant Mall, Rockwell, Makati City. See a list of Cibo branches.
Share this story with your friends!
---
Help us make Spot.ph better!
Take the short survey
Load More Stories