10 Famous Brands of Instant Noodles Around the World
Which of these have you tried?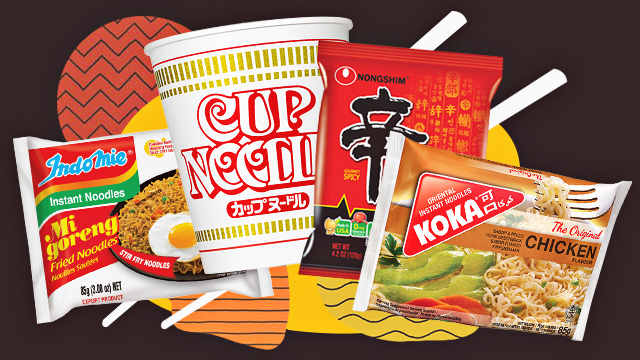 (SPOT.ph) Whether it's in times like these when most of us are stranded at home, or just when you're hankering for a savory snack or meal that doesn't take half a day to make, instant noodles save our rumbling stomachs from hunger each and every time. Though ramen noodles were originally only ever bought fresh (but couldn't be stored for longer), Taiwanese-Japanese businessman Momofuku Ando sought to fix that by finding a way to preserve them. He had a eureka moment when he saw his wife making tempura—which, as you know, is deep-fried—and realized the same procedure could be applied to noodles. Ando then set out to fry them in oil before drying and packaging them—thus forming the blocks of instant noodles we all know and love, from its inception in 1958 and to this day. Beyond Japan however, instant noodles have proved to be popular across the globe. We round up 10 brands you can find from different countries that showcase the popularity and versatility of these easy-to-make treats.
ADVERTISEMENT - CONTINUE READING BELOW
Also read:
The Cup Noodle Canoodle
The SPOT.ph Guide to Ramen, Soba, and Udon
Here are 10 instant noodle brands from around the globe:
Cup Noodles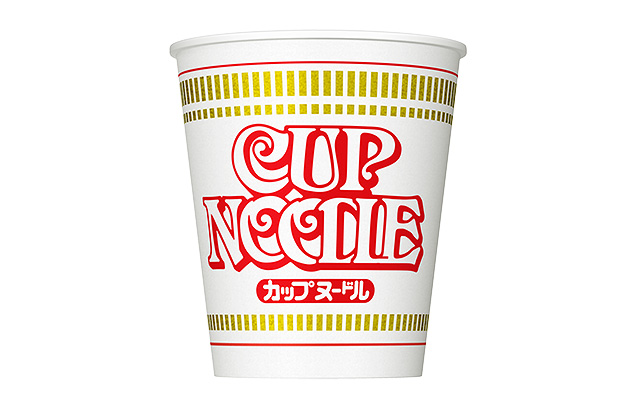 CONTINUE READING BELOW
Recommended Videos
Hailing from Japan, Cup Noodles (known in Japan as Cup Noodle) was invented in 1971. Instant-noodle creator Ando had already established Nissin by then, but was struck with yet another eureka moment as he witnessed people break up the rectangular blocks of instant ramen to be able to fit into cups. Why not simplify things, then, by selling the noodles all ready to go in its own disposable vessel? Today, it's available in more than 80 countries and even has its own museum—to say it's made a huge impact is an understatement. It comes in different flavors including Beef, Chicken, Seafood, and others, with exclusive variants in different countries such as Con Camaron Picante (spicy shrimp) in Mexico, Wasabi in Germany, and Bulalo here in the Philippines.
ADVERTISEMENT - CONTINUE READING BELOW
Shin Ramyun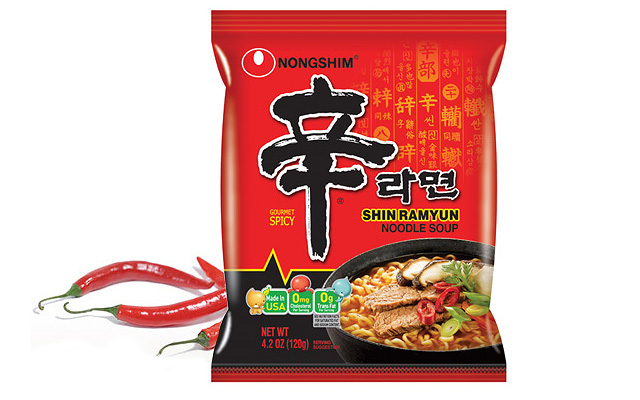 Shin Ramyun is produced by Nongshim, a.k.a. South Korea's largest instant noodles and snack company. They introduced Shin Ramyun in 1986 and went on to capture the hearts (and stomachs) of Koreans the country over. Today, it comes in two variants: the original spicy Shin Ramyun with its soft and chewy noodles, and the Shin Ramyun Black, which has a more savory flavor and larger chunks of vegetables, mushrooms, and beef.
Koka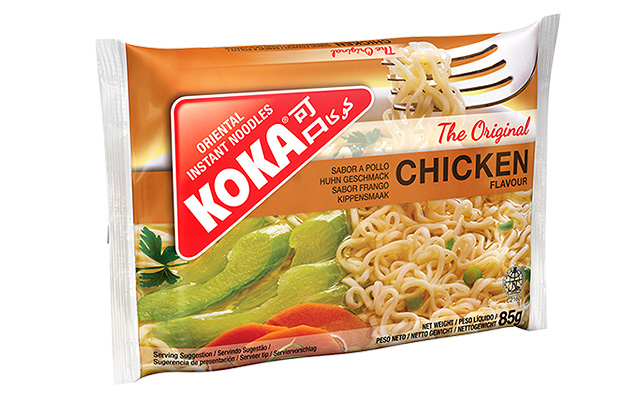 ADVERTISEMENT - CONTINUE READING BELOW
Koka is a Singaporen instant-noodle brand that's been around since 1986. Aside from offering distinctly Singaporean flavors like Curry, Masala, and Mi Goreng, they also set themselves apart from other instant-noodle brands with relatively healthier variants, such as their Baked Multigrain and Purple Wheat lines. Today, you can find them in over 40 countries across different continents—from Asia to North America, the Middle East, and even Europe.
TTL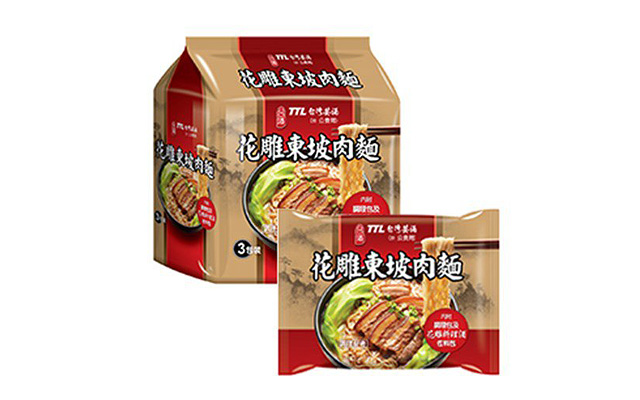 TTL is one of Taiwan's most popular instant-noodle brands. They come in different variants like Sesame Oil Chinese Wine, Dongpo Braised Pork, and Pickled Vegetable Beef. The Hua Tiao Chicken Noodles variant even comes with big chunks of cooked meat that you'd almost mistake the resulting bowl for being home-cooked.
Indomie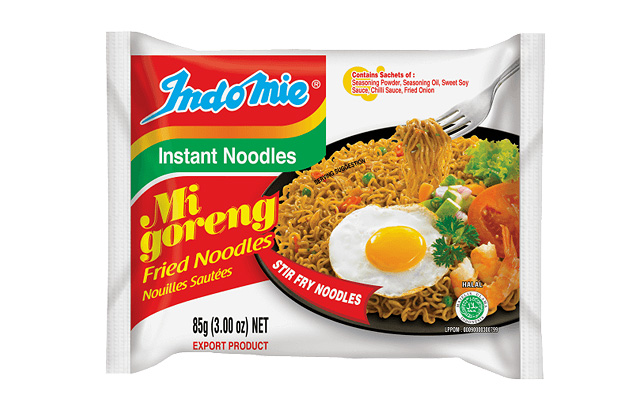 ADVERTISEMENT - CONTINUE READING BELOW
Indomie is Indonesia's contribution to the instant-noodle scene and is produced by food company Indofood. Their first variant—the chicken-flavored number Kuah Rasa Kaldu Ayam—was produced in the '70s, but it was in 1983 that they really grew in popularity with the introduction of their now-exemplary Mi Goreng variant. The said variant continues to be a hit with Indonesians and other noodle lovers around the world, heralded for its savory-sweet flavor with a good dose of heat.
PotNoodle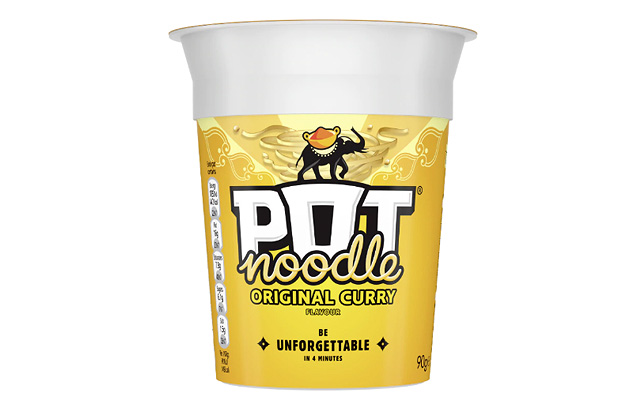 Yup, the U.K. has their own share of instant noodles in the form of the PotNoodle brand. They were introduced in Crumlin, South Wales in 1979, originally consisting of dehydrated noodles, dried vegetables, and flavoring powder that are "cooked" altogether by pouring hot water over and letting it sit for four minutes. In 1992, they started including sauce sachets in the cups that are meant to add more flavor. They've got a couple of flavors—some patterned after Asian favorites, like Original Curry, Chow Mein and Korma, and others you'd be hard-pressed to find in these parts, such as Pulled Pork and Jerk Chicken. They're also known for coming up with special flavors for special occasions—like the Turkey and Stuffing variant they brought forward for Christmas in 1996. (We don't know about you, but we'd hit it.)
ADVERTISEMENT - CONTINUE READING BELOW
MAMA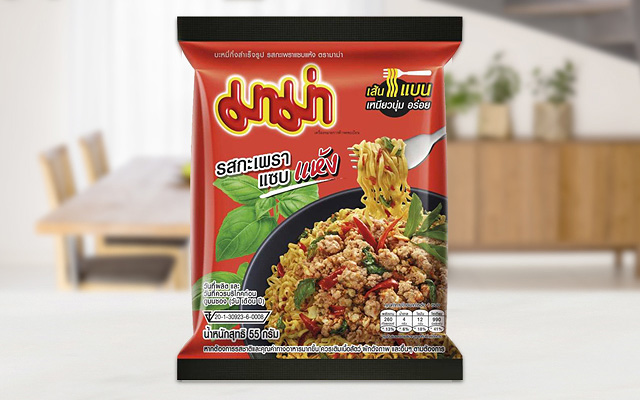 MAMA is made by Thai President Foods, heralded as the largest instant-noodle manufacturer in Thailand in 2015. They make a number of instant noodles with distinctly Thai flavors, such as Chicken Green Curry, Spicy Basil Stir-Fried, and even Shrimp Tom Yum.
Kraft Macaroni and Cheese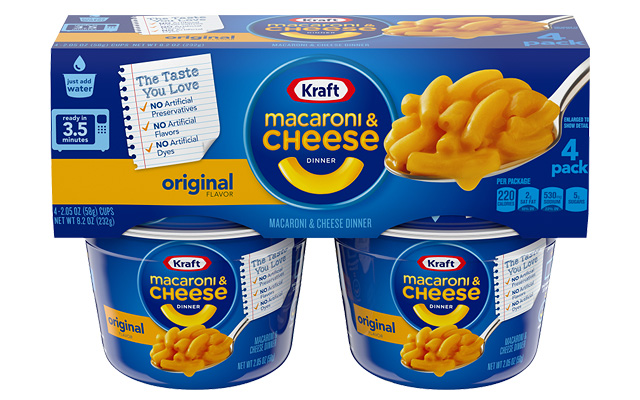 ADVERTISEMENT - CONTINUE READING BELOW
Mac and cheese is a home-style favorite in the U.S., and Kraft has made it possible for Americans to get their fix in less than 10 minutes with their (almost) instant version. The original blue box versions call for a seven- to eight-minute cooking time, but those in an even bigger rush are in for a treat with their microwaveable cups, which are good to go in three and a half minutes.
Sunfeast Yippee!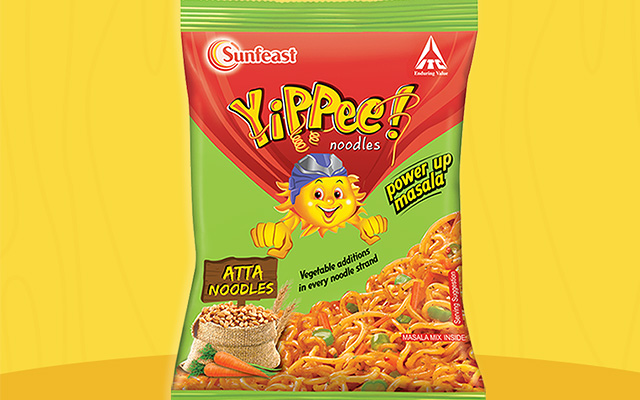 Sunfeast Yippee! is an instant-noodle brand from India that was launched in 2010. They boast a short but sweet lineup: the Classic Masala, which has a special spice blend; Magic Masala, which comes with five different kinds of dehydrated vegetables; Power Up Masala, which is made from whole wheat atta (wholemeal wheat flour) and vegetables; and Mood Masala, which comes with two masala (spice) mix sachets so you can customize the taste to your preference.
ADVERTISEMENT - CONTINUE READING BELOW
Master Kong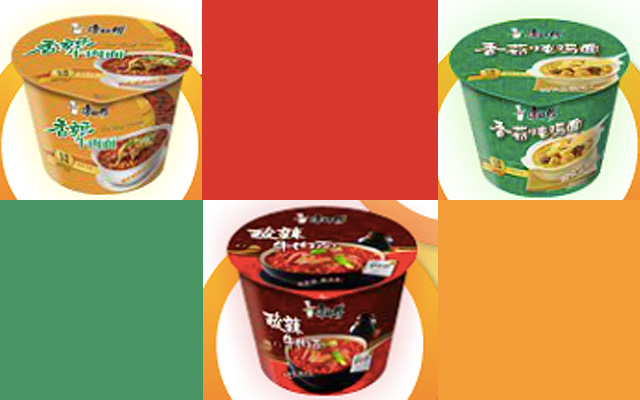 Also known as Kang Shi Fu, Master Kong hails from China, having been founded in Tianjin in 1991. They're so well-known that they even have their own dedicated theme park in Hangzhou, dubbed the Master Kong's Dream Exploration Park. Their Chicken Noodles are a homey crowd favorite, while the Hot Beef variant does not hold back on the heat.
Your guide to thriving in
this
strange new world.
Share this story with your friends!
---
Help us make Spot.ph better!
Take the short survey
Load More Stories