10-Way Smackdown: The Most Munch-Worthy Jack 'n Jill Snacks, Ranked From "Meh" to "Must-Have"
Chippy, Chiz Curls, Chocolate Pretzels: Which snack gets the top spot?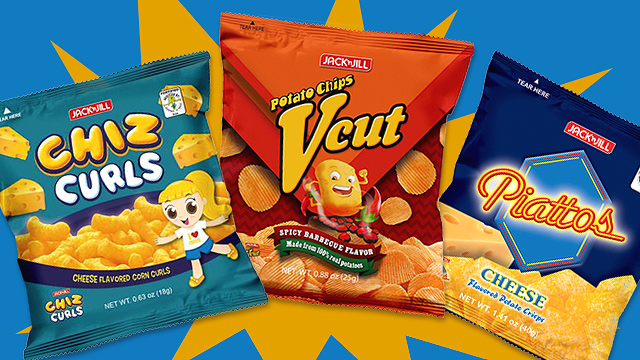 (SPOT.ph) When you hear the words Jack 'n Jill, chances are, what comes to mind is not the fairytale with the beanstalk. If you grew up in these parts, you'll know it as the Universal Robina Corporation-owned snack brand whose famous chips and sweets helped shape many a childhood. Their snacks have different shapes, flavors, and profiles, and we all inevitably have our own favorites—be it crunchy and salty Chippy, cheesy-AF Chiz Curls, or subtly-sweet Chocolate Pretzels. But which one is best?
In celebration of the Universal Robina Corporation (URC)'s 65th anniversary—and, y'know, for science—we wanted to find out how Jack 'n Jill's different brands stack up, no pun intended. We held a poll on our Viber Community and found that among its members, V-Cut, Piattos, and Nova happen to be the most popular.
We also thought to give it a run among the members of our team and come up with our own (totally subjective, just-for-fun) ranking. We listed down their most popular and nostalgia-inducing snacks, narrowing it down to those intended for casual snacking and excluding candies, i.e. Nips. We then asked each member of the team to rate each one from one to five with this criteria:
ADVERTISEMENT - CONTINUE READING BELOW
1: Strongly dislike
2: Dislike
3: Neutral
4: Like
5: Really like
The scores of each ingredient were then added up (out of the maximum possible score of 35) and ranked in order. As you can imagine, we had quite the discussion on this one, with every member rallying to have their fave make it to the top (Nova supremacy, says the author). But alas, only one can reign supreme. Can you guess which one took the top spot?
Also read:
The Most Popular Pizza Toppings, From "Hard Pass" to "Chef's Kiss" 
A Comprehensive List of Quarantine Food Trends, Ranked by How Much We Never Want to See Them Again
CONTINUE READING BELOW
Recommended Videos
These are the best Jack n Jill snacks, ranked:
Mr. Chips (13 points)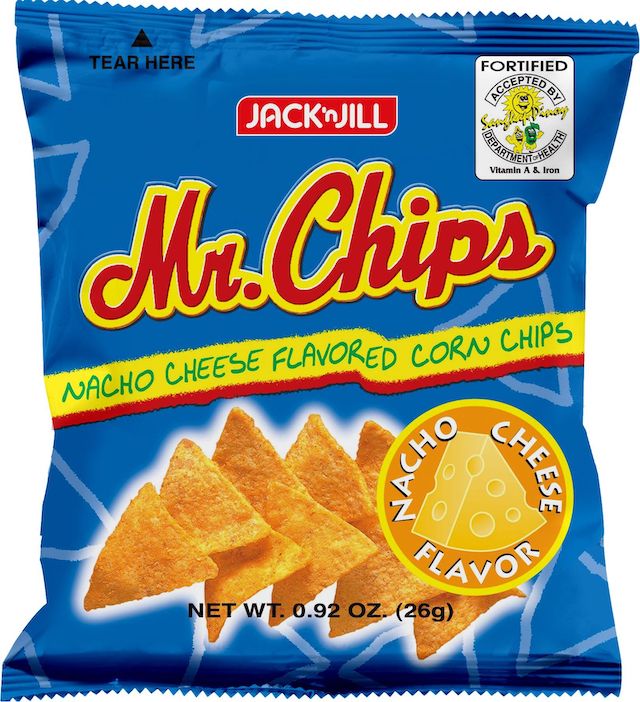 Mr. Chips are corn-based chips that deliver Latin-American vibes with their triangular shape. They have a nacho-cheese flavor that's savory and umami with a slightly spiced hint, almost reminiscent of the loaded-AF nacho chips you can get at Tex-Mex restaurants.
ADVERTISEMENT - CONTINUE READING BELOW
But it's a 'meh' for us. The highest mark it got is 3, via our Shopping + Services Assistant Section Editor Ashley, who admits they're "actually pretty good" with a "nice crunch and taste"—though somehow it's "never top of mind" for her. For Staff Writer Trish (a.k.a. the writer, referring to herself in the third person), they're not exactly bad but also rather forgettable. "They'll sate the hankering for junk food, alright, but they taste pretty dang generic." Editorial Assistant Mia finds it difficult to distinguish it from other tortilla chips; and heck, our Managing Editor MM hardly remembers having it at all.
Meanwhile, our News + Features Section Editor Christa admits she doesn't like the taste of tortilla chips as a whole. "Tastes close to paper." ('Nuff said.)
Kornets (17 points)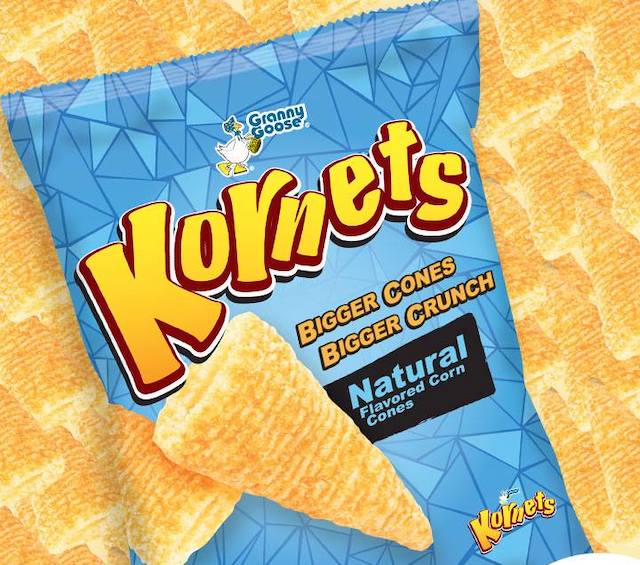 Kornets has also got a corn base—one that's lighter and a tad puffier than Mr. Chips, but is still still thin and crunchy. They've got an unmistakable cone shape that you could wear on your fingers, and we bet you pretended they were witch nails at least once in your life. Kornets were available in the lightly-salted Natural and more umami Cheese flavors, but the snack was phased out in 2020.
ADVERTISEMENT - CONTINUE READING BELOW
It certainly has its share of fans from our end—namely Editor-in-Chief Jo, who laments, "Why are Kornets gone?"; and Trish, who calls it an "underrated fave." "They strike that perfect balance between being crunchy and corn-y like a tortilla chip, but there's still that hint of airiness that keeps it from being sickening," she says. "And the cool shape is a plus!"
Ashley is on the fence, explaining that it's got a "really good taste" and "alright" texture—but that eating too much gives her the "umay" feeling. But MM and Christa give it low marks of 1 out of their personal disdain for corn or tortilla chips.
Chippy (19 points)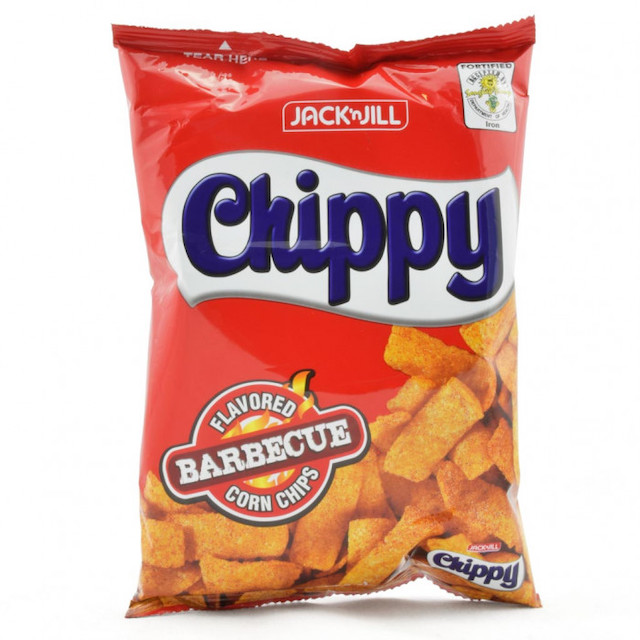 Who doesn't know Chippy? The corn chips are probably the best-known snack in the Jack 'n Jill lineup. It's got a slightly wavy rectangular shape, so you can stuff as many in your mouth as you'd like (hey, no judgment). It comes in a couple of flavors, too, namely Chili Garlic, Garlic and Vinegar, and perhaps the most famous form, Barbecue. There's also a less-salty Mild and Tasty version.
ADVERTISEMENT - CONTINUE READING BELOW
Popularity doesn't necessarily translate to preference, though—at least not in our book. Though Jo gave it a high score of 5, the rest of the team felt rather indifferent about it. Ashley does admit she likes the "spice and the crunch" and says she'd have some if it's there, but ultimately calls it the "kind of chips that I never buy." Christa enjoys it with beer, but says she "wouldn't munch on it if I had a choice."
Mia says she "doesn't particularly remember" Chippy, given how a lot of tortilla chips are similar ("especially if they're covered in barbecue powder"). MM calls them "some crunchy, salty thing." "The commercials are funny but not enough to make me want to get my friends' stash of Chippy," she says. And for Trish, they're overall too salty—with the exception of the Mild and Tasty flavor, which she ironically finds bland. "And I don't know if it's because of the shape, but it's painful to crunch on in the mouth!"
Roller Coaster (22 points)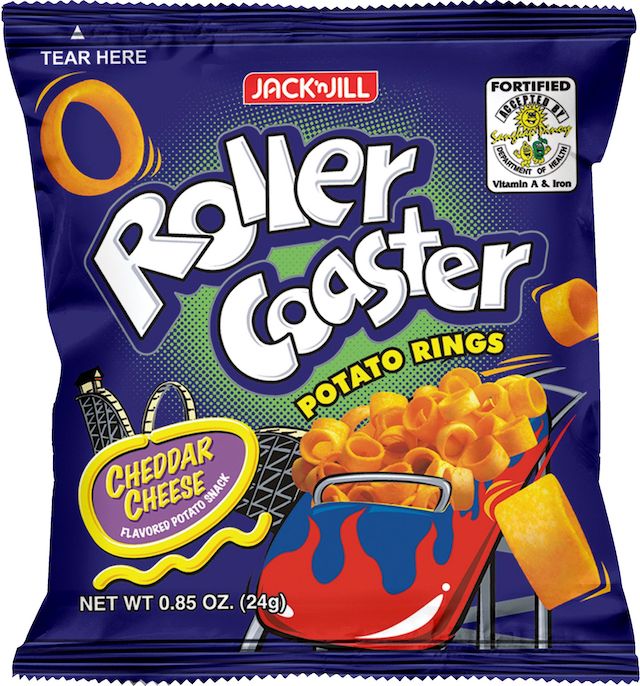 ADVERTISEMENT - CONTINUE READING BELOW
These loopy snacks are one of Jack 'n Jill's potato-based numbers. It's of the reconstituted-potato sort (rather than being made of straightup potatoes) and has a thin consistency. Plus, it's shaped into rings—hence the name. The Cheddar Cheese flavor is popular, but they actually also come in a Barbecue version. (We hear there's a Honey Butter version in Malaysia, too!)
It was given a 1 by Jo (who doesn't remember ever trying it) and our Art Director War, which pulled down its total score. But it's well worth mentioning how the rest of the team reacted generally favorably to it. MM calls it a "fun alternative to Piattos"—more on that later—which she goes for when feels like "being a kid."
We're mostly familiar with the Cheese version, and oh, are we fans. Trish says she enjoys the "creaminess of the cheese" and how it pairs with the "earthiness of the potato." For Ashley, it's all about how the taste "isn't overly salty or oily." "[I] love the shape, thinness, and how small the pieces are." Christa praises its signature cheesiness, too, with Christa saying it's got an advantage versus similar cheese-flavored Jack 'n Jill chips thanks to its crispness.
The ring shape ups the fun factor, too. "Yup, I still pretend it's jewelry whenever I get to eat this. Sometimes there's more cheese in a Roller Coaster pack than it is in Piattos," says MM. "Nothing was more satisfying than finding the perfect sized rings, putting them on your fingers, and then munching on them one by one," Mia raves. Ashley adds, "if you never wore these like rings as a kid and then ate them off your fingers, you're lying."
ADVERTISEMENT - CONTINUE READING BELOW
Chiz Curls (24 points)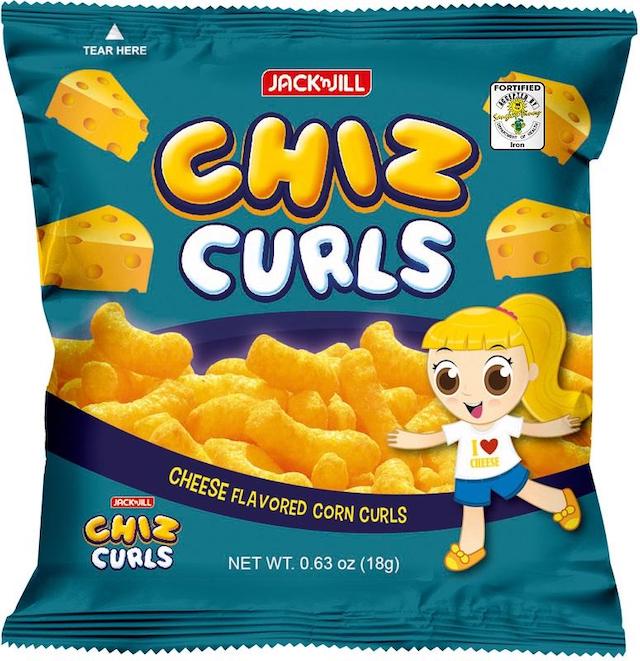 A lot of savory chips can be on the heavy side—and Chiz Curls could very well be the antithesis of that. They're airy and puffy with a most subtle crispness, but each little "curl" still melts easily in the mouth, tickling the tongue with their mellow cheesy profile.
For us, it's a rather middle-of-the-road choice. Ashley says it's got a "very nostalgic flavor" but she can't eat a lot of it—nor does she crave it. Trish commends its lightness, but says she's never really in the mood for it.
MM and Christa similarly dislike it, albeit for opposite reasons. MM doesn't like how it's not as cheesy as the other chips: "It's like, a bit of cheese in one sec." On the other hand, Christa—a Virgo, FYI—laments how they have "too much cheese powder." "I hate having cheese fingers, so I can't do anything else WHILE eating—plus, you really have to scrub it off after." But the two agree that the melt-in-the-mouth factor is a negative, with MM saying it leaves a "slightly uncomfortable feeling" on the tongue and Christa disliking how it "just sticks" in your mouth.
ADVERTISEMENT - CONTINUE READING BELOW
Nova (24 points)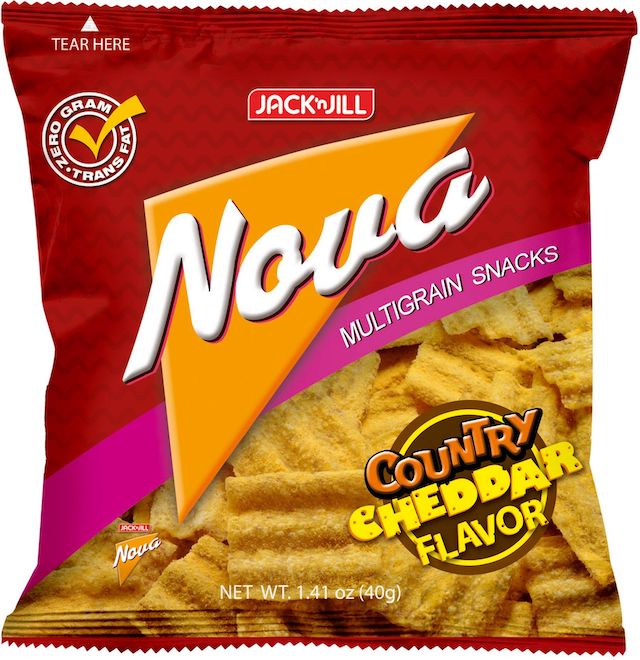 Nova stands out among the rest for being marketed as a multigrain snack. They're made with corn, rice, wheat, and oats—resulting in a satisfying crispness that's somewhat grainy, with a naturally-sweet and nutty taste. It also comes in a couple of flavors: The best-known is the cheesy and subtly-milky Country Cheddar, but there's also the sweet-smokey Homestyle BBQ, lightly-salted Classic Crunch, and more recently, the Sweet Chili. (At some point, they even had flavors like the Summer Salad and Garlic Parmesan!)
The team is pretty divided on this one. Jo, MM, and War aren't exactly fans, with MM lamenting that she's "not sure what it's supposed to taste like, really."
But it's a chef's kiss from the rest of us, as Ashley, Christa, Mia, and Trish all rated it a 5. "Something about the texture and shape makes these so addicting," says Ashley. Christa sings praises for the Country Cheese version in particular, which she says has "just the right amount of cheddar cheese" and calls "addicting." Trish goes as far as to call Nova her all-time favorite. "The Country Cheese never fails, but the [formerly-available] Summer Salad one was surprisingly good!"
ADVERTISEMENT - CONTINUE READING BELOW
Trish—who naturally favors brown rice and wheat bread over their white counterparts—is all for its subtly nutty flavor. "It's probably not as 'healthy' as it's marketed to be, but whatever, it tastes GREAT," she raves. Similarly, Mia says: "This was my definition of a healthy snack before! Now I know better, but I still wouldn't pass on a bag." And while she admits she wasn't the biggest fan of it as kid, "the taste definitely grows on you."
Also read:
Treat Yourself: Where to Order Cakes by the Slice in Manila
10 OG Pinoy Supermarket Faves You Probably Have in Your Pantry
Tortillos (24 points)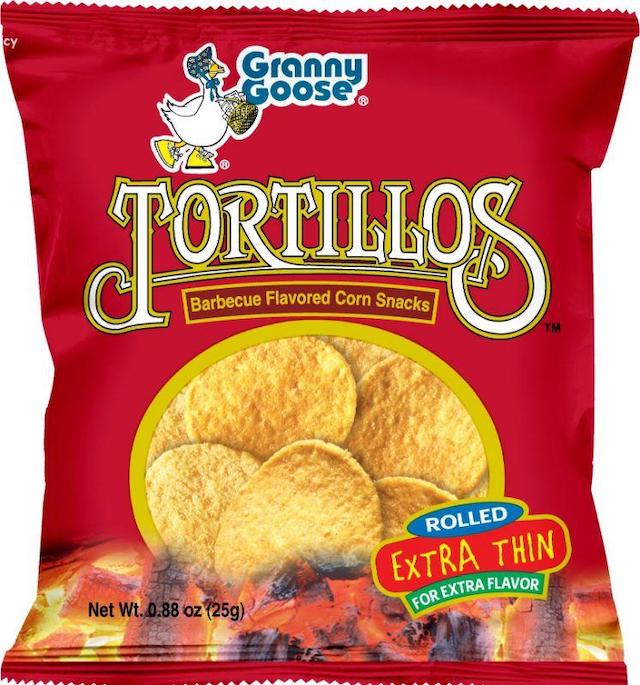 Tortillos—not to be mistaken with fellow Jack 'n Jill snacks Tostillas or Taquitos—is another tortilla-style chip with a corn base and thin consistency, but it distinguishes itself from Mr. Chips with its round form. It's got a toothsome crunchiness with a hint of grittiness (and occasional dark specks); plus, it comes in three flavors: BBQ, Cheese, and Chilli.
ADVERTISEMENT - CONTINUE READING BELOW
While Christa and Mia aren't fans—Christa cites her dislike of the corn/tortilla genre, and Mia says it "had an [overly] mature taste" for her as a kid so she never really got into it—the team mostly loves Tortillos. "This is such a great option if you're on a budget and want that spicy-peppery kick," Ashley raves, praising its "great corn-chip texture" as well. Trish says it's got the best corn-y bite out of all of Jack 'n Jill's corn options. And in spite of MM's aforementioned dislike of corn chips, she says these are "pretty good"—especially when paired with a dip like french onion (pro tip!).
V-Cut (27 points)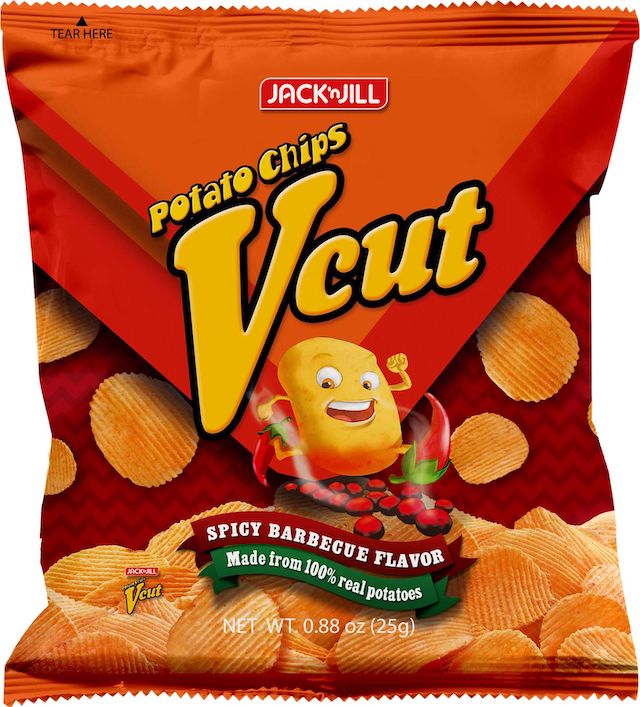 If the U.S. has Ruffles, the Philippines has V-Cut—and no, we're not talking about abs. We're talking about Jack 'n Jill's brand of wavy potato chips that's said to be made from 100% real potatoes. The rippled cut seems to amplify its crispness and gives it a sturdier feel, plus it comes in flavors like Spicy Barbecue (the most popular one of the lot), Onion and Garlic, and Cheese.
ADVERTISEMENT - CONTINUE READING BELOW
Granted, there's Mia (who "vaguely remembers it") and Trish (who finds it rather oily). Elsewhere, though, the team gave it high marks. "THE top-tier local chip brand, don't @ me," Ashley raves. "Can always eat. Great with different dips. Saktong crunch and slight thickness. Love the ridges... Will never get sick of it." MM agrees: "[It's] the cream of the crop. Or should I say, the chips of the crop."
In particular, it's the Spicy Barbecue flavor that tickles our tongues thanks to its hint of heat. "I like the hint of spicy," says Christa "[It's got the] perfect amount of spice for both spicy lovers, like me, and people with low tolerance," says Ashley. Jo admits that it can be too spicy for her at times, but "I'd continue eating anyway, they're that good."
But MM also mentions a formerly available Sweet Chili flavor. "[It was] bomb! It tasted like lightly spicy ketchup," she says. "Bring it back, Jack n Jill."
Chocolate Pretzels (28 points)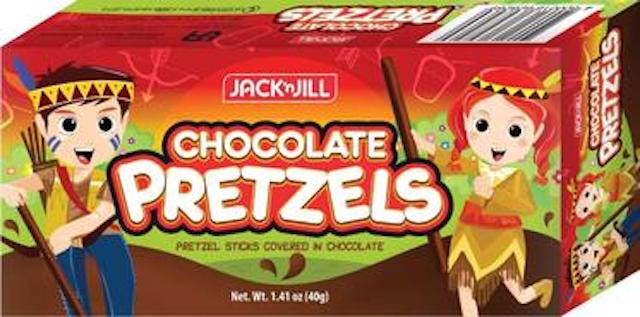 ADVERTISEMENT - CONTINUE READING BELOW
Forget Pocky; if you grew up in the Philippines, Chocolate Pretzels was likely your first foray into the world of chocolate-covered pretzel sticks. They have a biscuit-like pretzel base and thin but ample layer of chocolate—plus they come in a box that used to have fun extras on the back, like games or cutout figures. (We even remember stickers being included back in the day!)
Ashley does admit that she finds it's "never the go-to option for sweet snacks" and it "never really hits the spot." But this chocolatey snack scores high with the team. "Perfect childhood snack," says Mia. "Chocolate. Who doesn't like chocolate?" says Christa. MM also praises how it's already self-dipped—making it "a good choice for when I am too lazy to dip [biscuits] in chocolate, as [you'd have to] with other snacks."
Jo also harkens back to the days when it used to have those aforementioned fun extras. "Getting the big box (remember those?) always felt like an extra-special treat when I was a kid. Was sad to see the packaging change—why mess with a good thing?"
Piattos (29 points)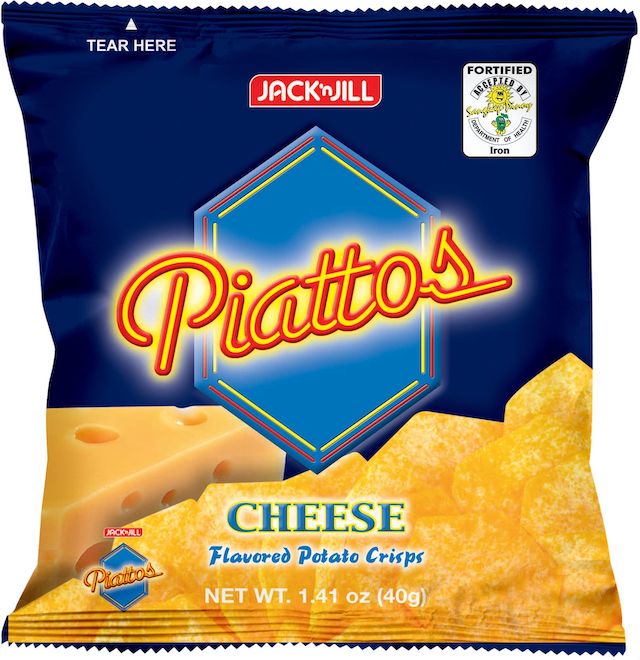 ADVERTISEMENT - CONTINUE READING BELOW
Piattos is essentially similar to Roller Coaster with its reconstituted-potato makeup, but it's flattened out and cut into hexagons. You get a crisp yet light bite, and you've got the choice between a couple of their flavors: the popular Cheese, the smoky Roadhouse Barbecue, the relatively minimal Salted Potato, the tangy Sour Cream & Onion, the sweetish-umami Roast Beef, and the zesty Nacho Pizza.
It snagged the top spot in this smackdown, with almost everyone (save for War, who gave it a 3) giving it a rating of either 4 or 5. Trish admits she only learned to appreciate it recently, but now loves it given how it's "not oily" and has a "light consistency that you won't get sick of." Ashley agrees: "[It's got a] great taste and I like how thin they are, so [there's] no cloying feeling when you munch on these." Mia only started loving it in her high school to college years, but now appreciates it, albeit for the opposite reason: "I like that it's thicker than most chips." Christa sings praises for its crispness.
And with the exception of Mia, who says she pretty much only eats the Sour Cream & Onion version, we're huge fans of the Cheese flavor in particular. "[Cheese Piattos was] my what-the-hell-YOLO go-to at the office on stressful eat-your-feelings days," says Jo. MM agrees, and points out its great flavor balance: "Its cheesiness isn't as salty as other cheese powders, which is why I like this." And despite Christa's disdain for getting cheese-stained fingers, she does point out that the resulting Piattos fingers aren't as bad as when you munch on Chiz Curls. All in all, these chips are a no-fail crowdpleaser that you can count on any day to satisfy that snack craving.
ADVERTISEMENT - CONTINUE READING BELOW
Hey, Spotters! Check us out on Viber to join our Community and subscribe to our Chatbot.
We are now on Quento! Download the app and enjoy more articles and videos from SPOT.ph and other Summit Media websites.
Share this story with your friends!
---
Help us make Spot.ph better!
Take the short survey
Load More Stories