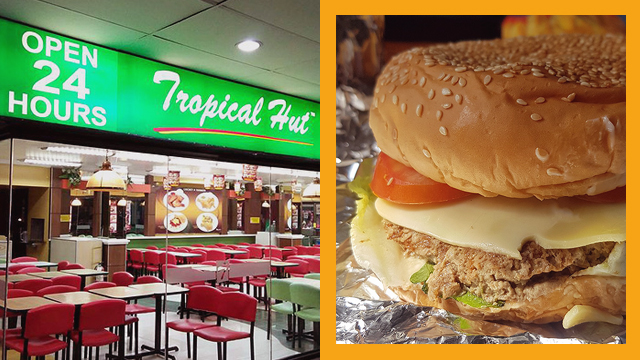 (SPOT.ph) Tropical Hut. At some point in the past, there's a high chance you were a constant at one of their many branches across the Metro; think BF Homes, the one in Sta. Lucia Mall, near Quezon Avenue, et cetera. We won't risk stating a specific decade lest you feel your age a little too well, though we will note that the chain has been around since the '60s. Up to you which era you want to say you were once a patron of their burgers and chicken. All we're here to ask is this: When was the last time you ate at Tropical Hut?
That was a question suddenly and quite randomly on everybody's minds after the fast-food chain became a trending topic on Twitter Monday morning, June 13. Twitter user @dumidyeypee posted a short thread during a visit to a Tropical Hut in Escolta. "Ako lang ang customer nila," they tweeted alongside pictures of the branch. They reminisced memories of visiting the old Bicutan branch, ending with a thought we can all agree on: "Sana in five, ten, twenty years, they will still be there."
ADVERTISEMENT - CONTINUE READING BELOW
The tweet proved the power of nostalgia, with the Twitterverse sharing their memories of Tropical Hut. After all, the chain has been around since 1965, making it one of the oldest restaurants in the Metro. Its origins can be traced to tycoon Mariano Que, the same guy behind Mercury Drug. 
Also read:
Nostalgic Eats: Is Magoo's Pizza as Good as You Remember It?
10 Popular Cebu Spots That Are No Longer Around
And as OP @dumidyeypee pointed out, Tropical Hut is still very much here. Sure, there are less branches, but they are very much alive, kicking, and still serving up mean burgers, chicken, sandwiches, salads, and more. If the craving suddenly hit after seeing that post, trust us when we say you're not the only one. We decided it was way past the time to revisit our old burger-joint friend and test whether we could see (or taste) past the rose-tinted lens of nostalgia.
CONTINUE READING BELOW
Recommended Videos
Is Tropical Hut's Classic Burger as good as you remember?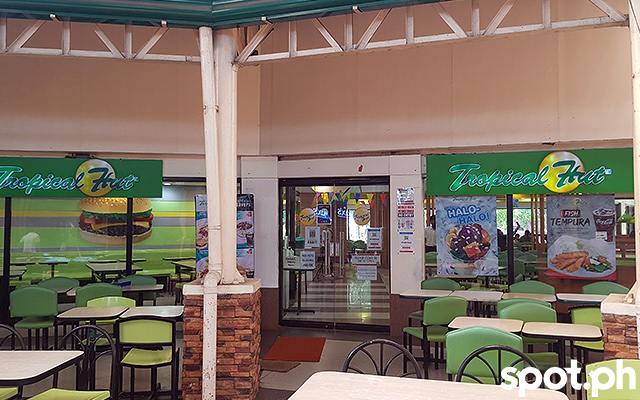 The usual order from a Tropical Hut is, of course, either the burger or their fried chicken. There's also a bigger serving of spring chicken (P205) available if you're hangry. For our taste test, we met up once again with the Classic Burger (P185) to talk about only good things from the past—and see if there are indeed things  that can remain the same. You can't fault us for holding on to hope.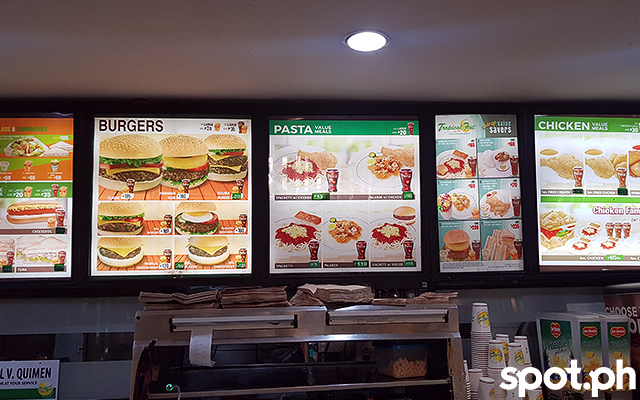 ADVERTISEMENT - CONTINUE READING BELOW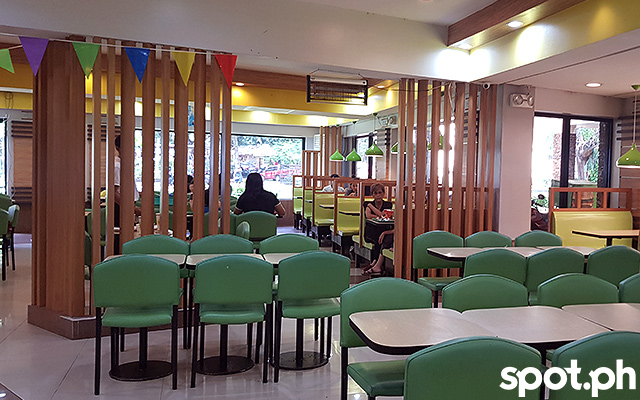 We headed on over to one of Tropical Hut's still-open branches in the Quezon Memorial Circle. Situated right next to an Aristocrat (yup, another classic chain), this Tropical Hut is a spacious one, still clad in the bright green we remember it in. On a hot Monday afternoon, the place wasn't too packed but we were glad to see a couple of families fueling up heartily. A look at the menu revealed all the old faves: burgers and chicken. There are also sandwiches, macaroni salad, and even, yup, vegetable salads. Smaller servings then what you probably used to fuel up on in Wendy's salad bars sure, but an actual salad in a fast-food chain is still quite a concept today. No coffee orders in sight but we're half-sure it's just because the morning hours were over.
ADVERTISEMENT - CONTINUE READING BELOW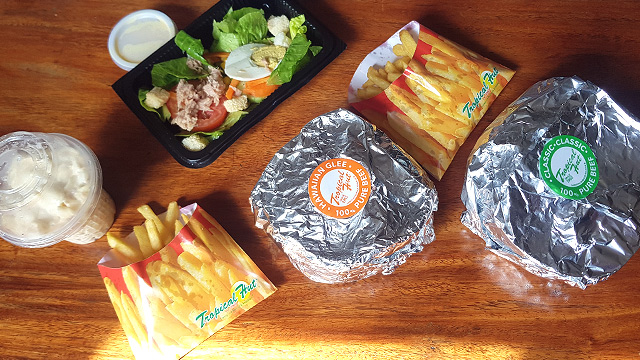 On to the food: We got a Classic Burger meal with fries and a drink (Sarsi for us) to go along with a couple more treats. The burger was served in the same old foil wrapping, complete with a sticker marking it a 100% beef patty. It's definitely as big as it used to be, coming in a hefty size that can stand at par with much pricier counterparts today. And opening it up revealed a strip of stiff white paper embracing the burger to give it a little protection—a nifty little thing we don't recall from the past.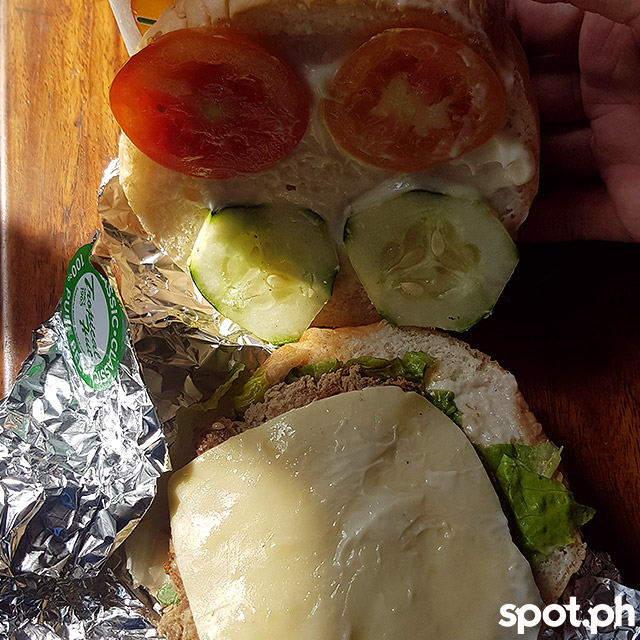 ADVERTISEMENT - CONTINUE READING BELOW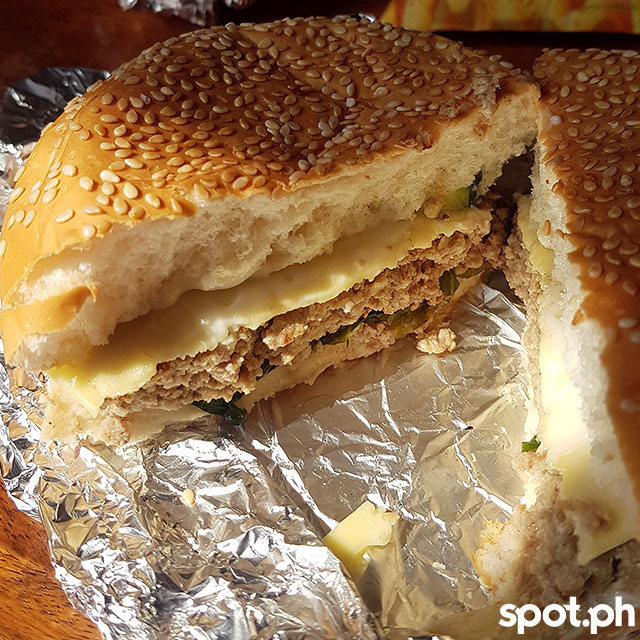 The burger itself looked much the same; it was like seeing a familiar face after all these years. There was the soft and light bun covered in a very generous amount of sesame seeds—that little detail we can definitely remember—a slice of cheese, and the pale sauce, along with some tomatoes and cucumber you could spot from the side. A bite took us back a couple of years (not decades, so you'll forgive us if there is a gap in between our memories). The patty and sesame seeds are perhaps the strongest links to the past—with emphasis on the patty. It still had that somewhat crumbly texture to it, giving us confidence that they didn't load it up with binders or extenders (cheers to you, 100% beef sticker). Tastewise, it was a straightforward beef patty, reliable and dependable throughout the years. 
ADVERTISEMENT - CONTINUE READING BELOW
All together, the Classic Burger makes for a pretty damn filling and satisfying bite—with or without the past coloring your tastebuds' opinions. It's the type of burger you can eat mindlessly and then suddenly realize you're halfway through. We have to say that the past, i.e. (ideally) good memories, associated with the simpler times of before means it's not quite as it used to be, but that didn't make the reunion any less sweeter.
For the oldies—not excluding us—it's a reliable constant (if not as good as it used to be, but then again, what is?) while for the younger ones who are finally hearing about this fast-food staple thanks to all the well-deserved buzz, it's a new treasured find. Bottomline: We, too, hope Tropical Hut is here to stay for many decades more. 
Also read:
Tropical Hut is Trending, Here's Why
These Are the Richest Siblings in the Philippines
We are now on Quento! Download the app and enjoy more articles and videos from SPOT.ph and other Summit Media websites.
Share this story with your friends!
---
Help us make Spot.ph better!
Take the short survey
Load More Stories