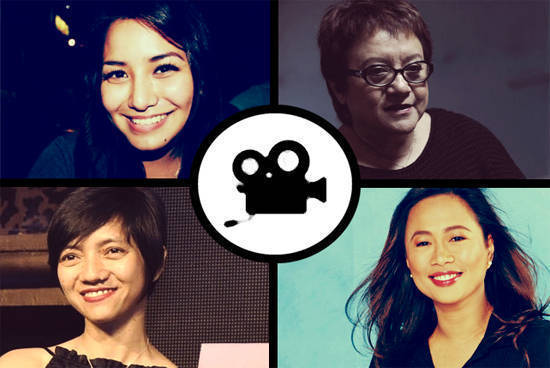 (SPOT.ph) Filipinas have been making films since the late 1930s and the body of work that our women directors have produced is staggeringly diverse. The chick flicks and rom-coms are there, but so are socio-political commentaries, action films, and epic historical pieces.
To kick off Women's Month, here's a round-up of 10 Must-Watch Women Directors of the Philippines, whose movies you should definitely check out.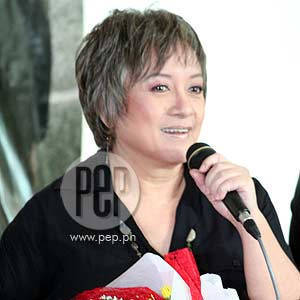 ADVERTISEMENT - CONTINUE READING BELOW
1. Laurice Guillen
She has the honor of being Lino Brocka's protege, acting in his classics such as Tinimbang Ka Ngunit Kulang before she found herself behind the camera as a director in Init sa Magdamag. Guillen was once Chief Executive Officer of the Film Development Council of the Philippines, and after her term, she helped found the Directors Guild of the Philippines. Currently, she's Cinemalaya's Competition Chairman.
Selected filmography: Salome (1984), Ipagpatawad Mo (1991), Tanging Yaman (2001), American Adobo (2002), and Santa Santita (2004)
Accolades: Best Director for Tanging Yaman (FAMAS, FAP, and Gawad Urian),  Kapag Langit ang Humatol (1990, Gawad Urian), Salome (Gawad Urian), Magkano ang Iyong Dangal? (1989, MMFF).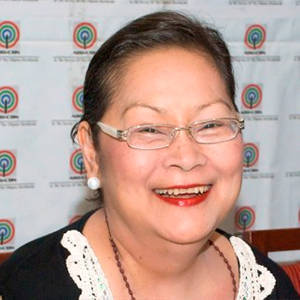 2. Marilou Diaz-Abaya†
With the help of writers Ricky Lee and Jun Lana, Marilou Diaz-Abaya has left an indelible mark in mainstream Philippine cinema. From her classics (Moral, Brutal, and Karnal), to the fairly recent epics (Jose Rizal, Muro Ami, and Bagong Buwan), her body of work has wowed film enthusiasts from all over the world. Abaya also left us with one of the most sensible TV programs in small screen history, the political satire sit-com, Sic O'Clock News.
Selected filmography: Moral (1982), Karnal (1983), Jose Rizal (1998), and Muro Ami (1999).
Accolades: Best Director for Brutal (1980, MMFF), Karnal (FAMAS and FAP), Milagros (Gawad Urian), Jose Rizal (FAMAS, Gawad Urian, and MMFF), Muro Ami (FAMAS and MMFF), and Bagong Buwan (2001, FAMAS).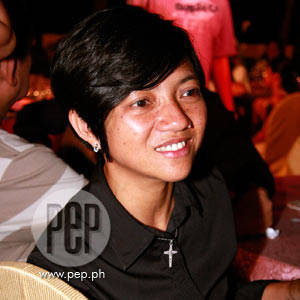 ADVERTISEMENT - CONTINUE READING BELOW
3. Joyce Bernal
Joyce Bernal is often in the shadows of the big stars she directs, but she's comfortable behind the scenes. She often works as both editor and director for her films, and though some of them are dubbed bakya (Mr. Suave, Booba, and Agent X44), Bernal merely shrugs it off and continues to do what she wants most: entertain. Recently though, she has hit her stride terms of box office and critical success...albeit for separate films.
Selected filmography: Kimmy Dora (2009 and 2012), Bakit Hindi Ka Crush ng Crush Mo? (2013), and 10,000 Hours (2013).
Accolades: Best Director for 10,000 Hours (MMFF).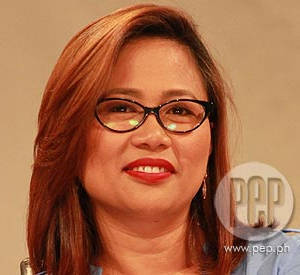 ADVERTISEMENT - CONTINUE READING BELOW
4. Cathy Garcia-Molina
If there's a King and Queen of Blockbuster Hits, Cathy Garcia-Molina can trade her director's cap for a tiara and claim a royal title of her choosing for being the creative force behind some of the most successful romantic comedies in the past decade. We wouldn't be surprised if her house has a room with shelves filled with bottles of love potions, since all of us seem to be under her spell.
Selected filmography: One More Chance (2007), A Very Special Love Trilogy (2008, 2009, and 2013), My Amnesia Girl (2010), and Unofficially Yours (2012).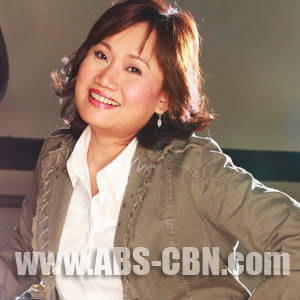 ADVERTISEMENT - CONTINUE READING BELOW
5. Olivia Lamasan
Lamasan has writing chops and was frequently on the set with Laurice Guillen before she too sat down on the director's chair. We're sure that her recent project, Starting Over Again, is still fresh in your memory. The treatment of the hilarious script really shouldn't surprise anyone. Lamasan is the brains behind one of the ultimate Pinoy chick flicks (Sana Maulit Muli), and who could forget Sharon Cuneta's epic line, "I was never your partner, I'm just your wife!" in Madrasta?
Selected filmography: Sana Maulit Muli (1995), Madrasta (1996), Milan (2004), In My Life (2009), The Mistress (2012), and Starting Over Again (2014).
Accolades: Best Director for The Mistress (FAP)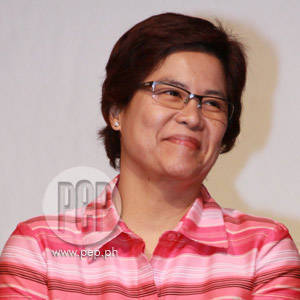 ADVERTISEMENT - CONTINUE READING BELOW
6. Rory B. Quintos
She's currently working on the TV show The Legal Wife, but before that, Quintos gave us the heartbreaking story of an OFW who has lost the affection of her children in Anak. The film was officially submitted to the Academy Awards in the Foreign Language Film Category, and though it didn't make the cut, it's still one of the most sincere melodramas ever produced.
Selected filmography: Anak (2000) and Dubai (2005).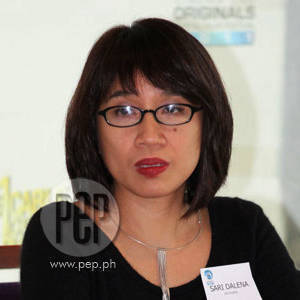 ADVERTISEMENT - CONTINUE READING BELOW
Sari Dalena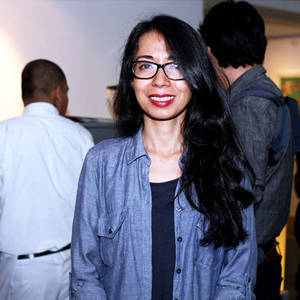 Kiri Dalena (photo by Kimberly Dela Cruz)
7. Sari and Kiri Dalena
Writers, directors, artists, and activists-the Dalena sisters are a quiet powerhouse. It's a shame that their films are always on limited release, because we can all benefit from history lessons carefully tucked in a visually exciting narrative. Visual style runs in the family; their father, Danilo Dalena, is one of the country's leading activists. Their work might be a little uncomfortable to watch, but the images flashing before you are so enthralling, you'll find it hard to look away.
ADVERTISEMENT - CONTINUE READING BELOW
Selected filmography: Ka Oryang (Sari Dalena, 2011), and The Guerilla is a Poet (2013)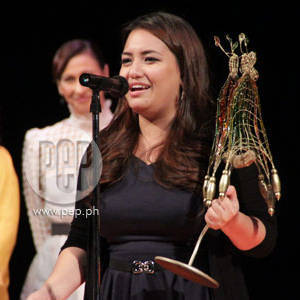 8. Hannah Espia
Simple would be the first word that comes to mind when you first meet Hannah Espia. Once she starts talking, you'll find that beyond simple, she's clearheaded. She knows what she wants and she works to put that on screen. After a considerable stint as an editor, among other behind-the-camera duties, she recently wowed the world with her first full-length feature, Transit.
ADVERTISEMENT - CONTINUE READING BELOW
Selected filmography: Transit (2013)
Accolades: Best Director (New Breed Category) for Transit (Cinemalaya)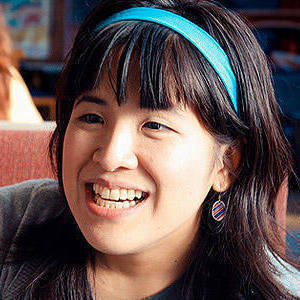 9. Marie Jamora
She's a bright (meaning both smart and almost shimmering with happiness) girl, and the woman behind the camera of some of your favorite music videos (including "Sugod" by Sandwich) and the first season of Project Runway Philippines. Fans of Ang Nawawala, you're in luck. She recently moved to Los Angeles and is developing not one, but two feature films.
ADVERTISEMENT - CONTINUE READING BELOW
Selected filmography: Ang Nawawala (2012)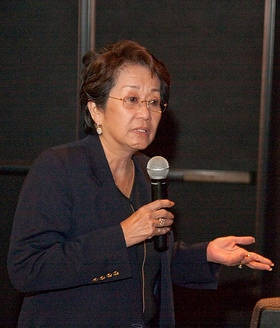 Photo from PolBits.com
10. Lupita Aquino-Kashiwara
Lupita Aquino-Kashiwara is the sister of Ninoy, so before Kris, there was an Aquino making waves in Philippine cinema in a very different way. Prior to the declaration of Martial Law, Kashiwara worked on TV shows, but soon turned to film. She famously directed Nora Aunor in the classic Minsa'y Isang Gamu-Gamo, a film based on the play that also starred Nora Aunor, which took a bold and critical look at the pervading colonialism in the Philippines despite being declared "free."
ADVERTISEMENT - CONTINUE READING BELOW
Selected filmography: Minsa'y Isang Gamu-Gamo (1976) and Babae (1997)
Accolades: Best Director for Minsa'y' May Isang Gamu-Gamo (FAMAS)
Photos from PEP.ph and ABS-CBN.com where watermarked.
Share this story with your friends!
---
Help us make Spot.ph better!
Take the short survey
More Videos You Can Watch
Load More Stories