(SPOT.ph) The fifth phase of the Marvel Cinematic Universe has begun with none other than perhaps the most relatable Marvel superhero there is. We've watched master thief Scott Lang (Paul Rudd) expertly fumble through heist after heist—and now Ant-Man and the Wasp: Quantumania will see him up against what is possibly the Avenger's deadliest foe: work-life imbalance.  
Also read: The Multiverse Is Here: All the Marvel Titles to Look Forward to in 2023
A chat with Ant-Man and the Wasp: Quantumania director Peyton Reed
First things first, you should definitely keep your eyes on Kang the Conqueror (Jonathan Majors) while watching the third installment of the Ant-Man films. We first spotted him, or at least, an iteration of him, in the Loki series and it is this film that sets up the villain on the path towards the multiversal war bound to happen in Avengers: The Kang Dynasty and Avengers: Secret Wars. We know he's setting up to be bigger than Thanos ever was, so keep your eyes peeled.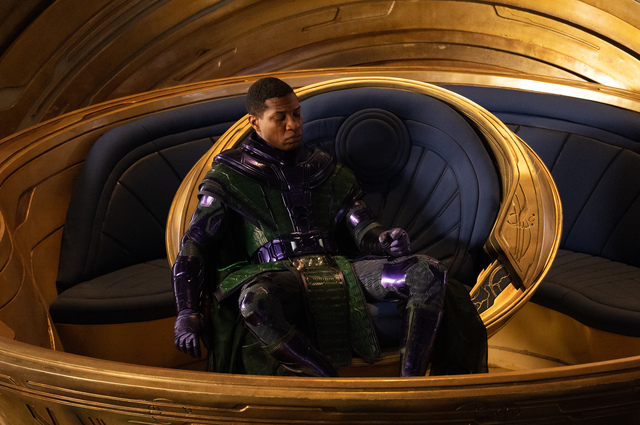 ADVERTISEMENT - CONTINUE READING BELOW
Before we get ahead of ourselves though, we got to chat with director Peyton Reed at a media roundtable about what is at the core of Scott Lang's troubles in Quantumania. The director was at the helm of the first two Ant-Man movies and so has been with Rudd every step of Scott Lang's way. He says, "I'd known Paul a little bit before the first Ant-Man movie. We do have fun together. I think we have very similar senses of humor and reference points. And it's important to both of us that we created this character of Scott Lang, and make him really, really relatable."
"I think he's maybe the only hero in the MCU that one of his big concerns is work-life balance," says the director. "He's got his life as a hero, but he also really wants to be a good father to his daughter, and that's the most important thing to him."
To refresh the brain cells, Scott Lang was a victim's of Thanos' infamous snap, meaning he lost out on five years of his daughter, Cassie Lang (Kathryn Newton), growing up. By the time he gets back, Cassie is 18 years old. 
"One of the constant themes of the Ant-Man movies is family," says Reed. "I think the Scott-Cassie relationship is really central for me [as to] what makes the Ant-Man movies relatable, because he's a dad who just wants to spend time with his daughter and events in his life conspired to keep him from from doing that."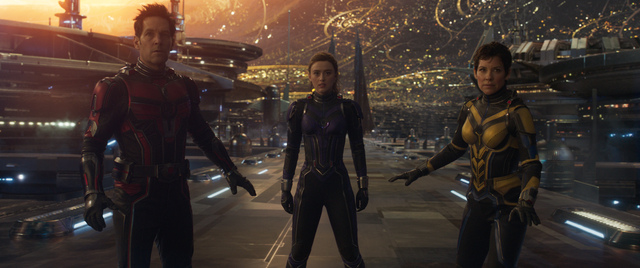 The director explains that how Cassie and her father see each other is a big crux in the movie. Scott, having lost five years, can't seem to wrap his head around the fact that she isn't a little girl anymore—and also has her own ideas about what it means to be a hero. "She's very idealistic character, but she's just finding her voice as a young woman and also as an aspiring hero. That struck us as fun because you know, she's at an age where a daughter might be quite critical of her father. And Scott Lang, in this movie has written a book about the battle against Thanos and his rise to become a hero. I think his daughter finds that, well, 'you're looking in the rearview mirror you need to still be dealing with the injustice is in the world.' Right? And so it's fun to have this this conflict within a family, between a father and a daughter, about how you know, maybe your ways of being a hero are a little bit antiquated."
ADVERTISEMENT - CONTINUE READING BELOW
Ant-Man and the Wasp: Quantumania Cast, Synopsis, Release Date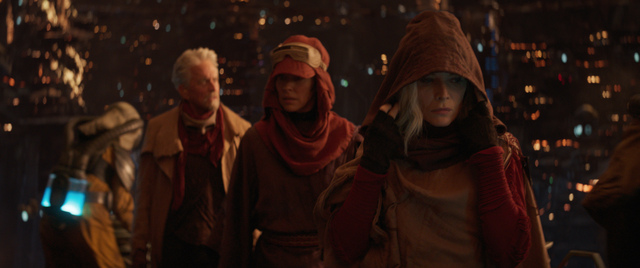 Starting off Phase 5 of the MCU is this Ant-Man film. The third installment of this superhero franchise will see Lang and partner Hope Van Dyne (Evangeline Lilly) back as Ant-Man and the Wasp in a post-Thanos and five-year snap world. This means Cassie (Newton) is all grown-up, too. We also see Hope's parents, Hank Pym (Michael Douglas) and the OG Wasp Janet Van Dyne (Michelle Pfeiffer) on the scene. The entire family ends up in the Quantum Realm, alongside the mysterious friend or foe Kang the Conqueror (Majors). 
Ant-Man and the Wasp: Quantumania dropped in Philippine cinemas on February 15. 
Share this story with your friends!
---
Help us make Spot.ph better!
Take the short survey
More Videos You Can Watch
Load More Stories