This story contains spoilers from The Glory Part 1. Read at your own risk.
(SPOT.ph) We're only a few days away until March, meaning part 2 of Korean revenge drama The Glory is set to air on Netflix soon. Part 1 left so many questions up in the air, and if you got invested just as much as we did, we're sure you've got your own theories and ideal endings laid out. 
The Glory, starring Song Hye-Kyo of Descendants of the Sun fame, trades her pretty-woman role for a part that's more jarring and brutal: that of bullying victim Moon Dong-Eun, who's been planning revenge on her school bullies for decades.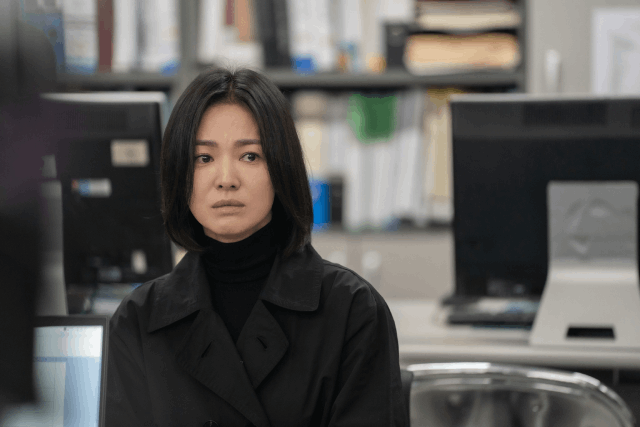 ADVERTISEMENT - CONTINUE READING BELOW
Clever writing and brilliant acting from the ensemble cast secured the drama top spots in Netflix Philippines' most-watch list—at one point recording the highest number of viewers after its premiere—and in conversations of serious bullying cases among school students.
March 10 seems so far away and we know you've got questions burning in the back of your mind—here are ours.
Also read: You Season 4, The Glory Part 2, a Shadow and Bone Sequel + More Thrills to Watch on Netflix This March
We need to talk about these questions, theories, and endings in Part 2 of The Glory:
What's up with Yeon-Jin's wound?
We've seen quick shots of Yeon-Jin's (Lim Ji-Yeon) wounded foot and if we've learned one thing from heated dramas like The Glory, it's that everything is there for a reason. No clue yet as to what the reason is, but we're inclined to believe how she got it is somehow linked to Myeong-O's (Kim Gun-Woo) demise.
The signature emerald green heel also makes an appearance. We think it could be evidence that lands the perpetrator in jail (or a worse sitatution, because if there's anything this drama taught us, it's that things can only ever get worse).
What happened to Myeong-O?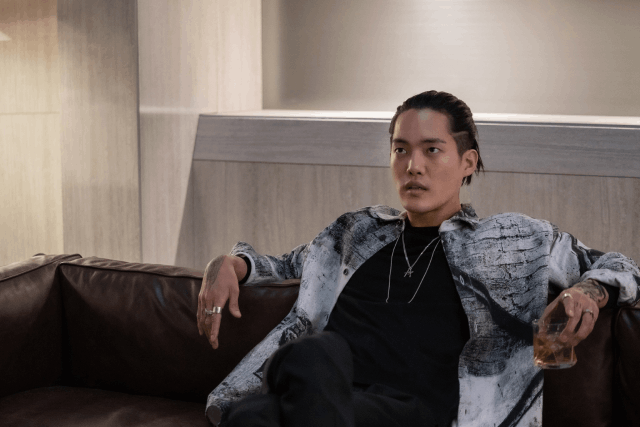 ADVERTISEMENT - CONTINUE READING BELOW
Both characters and viewers are on the hunt for Myeong-O, who the series implies has been killed off. We're not one to make conclusions just yet, but it's highly likely that he has met his demise one way or another. How it happened? Now that's what we're curious about. Plus, we need to know who was ultimately responsible for his possible death.
If he is dead, it could set a precedent for the rest of the bully gang. 
More on Yeo-Jeong's bloody past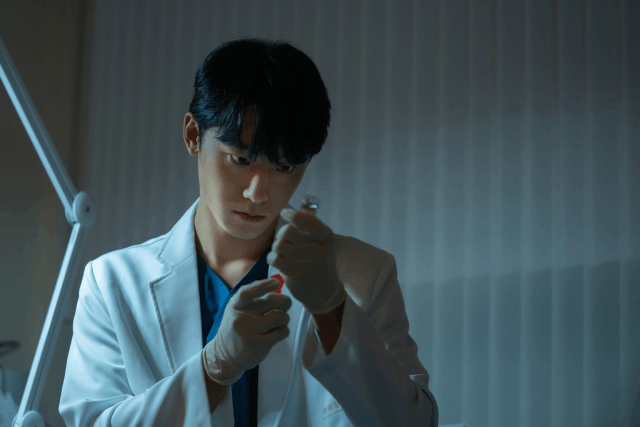 ADVERTISEMENT - CONTINUE READING BELOW
Bright-eyed doctor Yeo-Jeong (Lee Do-Hyun) may look sweet, but his firm conviction to assist Dong-Eun on her lifelong mission only proves he's got a dark streak fueled by a misty dark past. We're not one to think so lightly of true love, but there may be more to his commitment than meets the eye.
While there is some hint of romance in The Glory, it's still very much a revenge drama and we're looking forward to unearthing his true intentions and watching his descent from morally upright doctor to...potential criminal.
Also read: Dress Like a K-Drama Character With Uniqlo's New Collection
Is Yeo-Jeong all part of Dong-Eun's grand plan?
ADVERTISEMENT - CONTINUE READING BELOW
Meticulous Dong-Eun seems to have everything figured out, but Yeo-Jeong seems to be a last-minute edit to her timeline—unless he isn't. Both characters are equally mysterious and Yeo-Jeong's earlier appearances in the drama hint that we're only seeing the tip of the iceberg with these two. 
How will Do-Yeong react to the truth about Yeon-Jin?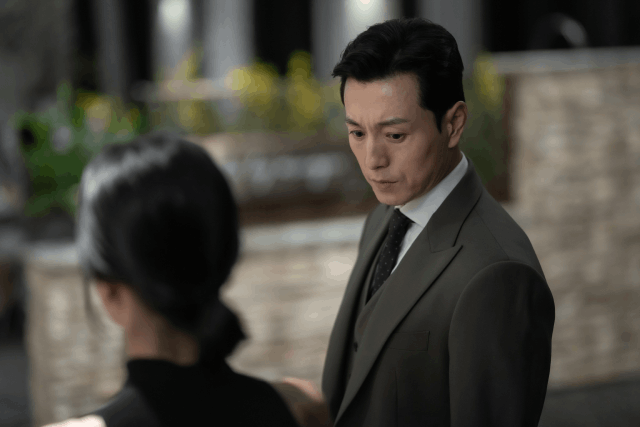 ADVERTISEMENT - CONTINUE READING BELOW
Speaking of love, or lack thereof, we're curious to see how wealthy business owner Do-Yeong (Jung Sung-Il) will react to Yeon-Jin's past in relation to Dong-Eun. All that evidence of bullying and harassment plastered on a wall is a lot to take in, and it seems he lost his cool in one of the trailers.
The usually stoic character makes calculated moves in strategy games of Go, but he might finally shed that coat upon unravelling Dong-Eun's past, who he seems enamored by. Pretty Yeon-Jin seemed a good choice for Do-Yeong, but with her grimy backstory and lying about Ye-Sol's parentage, he could just up and leave.
Will Do-Yeong and Jae-Jun fight for Ye-Sol?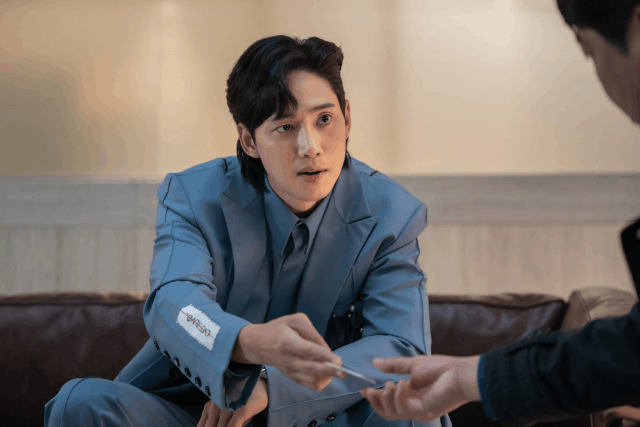 ADVERTISEMENT - CONTINUE READING BELOW
Upon finding out that Ye-Sol (Oh Ji-Yul) is actually his daughter, Jae-Jun (Park Sung-Hoon) completely changed, like a madman out to stake a claim on her. Do-Yeong is aware Ye-Sol may be a child born outside his marriage, but it's not overtly stated nor are we 100% convinced.
Where is So-Hee's body?
Apart from Dong-Eun's scars, So-Hee's body remains an integral piece of evidence against The Glory's bully gang. After being pushed from the school rooftop, So-Hee was allegedly kept in the hospital as she was not claimed, but it seems the body might have been moved, or was never there in the first place.
Dong-Eun's abuse is enough to land Yeon-Jin in jail, but So-Hee's body could be the final nail in Yeon-Jin's coffin.
Fun fact: Think So-Hee looks familiar? She's actually played by Lee So-E who appeared on Season 2 of dating show Single's Inferno! 
Also read: Netflix Lowers Monthly Subscription Cost for New and Existing Users
ADVERTISEMENT - CONTINUE READING BELOW
Did Hye-Nam get her revenge?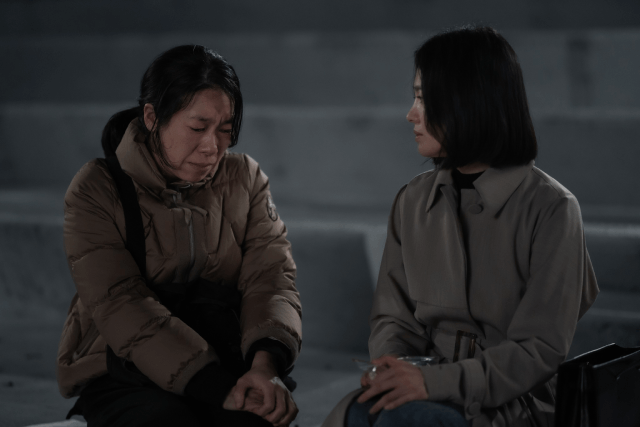 The goal is simple: Kill husband, protect daughter. Dong-Eun's making moves to get accomplice Hye-Nam's (Yeom Hye-Ran) daughter safely to the U.S. for further studies, but it remains to be seen if she can truly be freed from her abusive husband. She's grown to become one of the most charming characters in the show, oscillating between cheeky and caring to downright ruthless and driven to kill, and we'd love to see her happy ending, too.
ADVERTISEMENT - CONTINUE READING BELOW
The shaman visits
Earlier episodes foreshadowed that Yeon-Jin associating with anyone whose name has an 'O' would cause her trouble, and in later episodes, Hye-Nam would spend time digging up the shaman's place for a lead or incriminating evidence against the bully gang. We think there's more to the shaman visits, and it could be set up as a front for a bigger evil that will bite back Yeon-Jin in the butt.
How will Yeon-Jin crumble?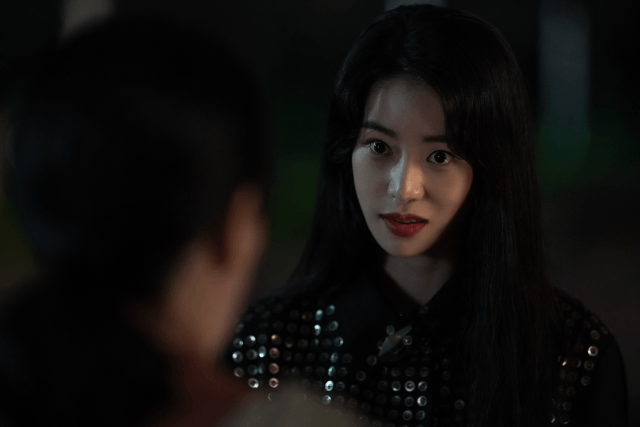 ADVERTISEMENT - CONTINUE READING BELOW
Is it evil of us to say we want to see her get what she deserves after all those years of borderline killing Dong-Eun in high school? No? You, too? You also want to see her trip on her pretty stilletos and fall from grace? Cool, same.
It could go one of two ways—the final blow is sharp and fast, like jail or death, or it could also drag agonizingly slow, like watching everyone come to hate her until she's all alone, left with no choice but to live out her sad life in utter despair. Regardless, we hope revenge is sweet. Dong-Eun's been planning it for years, and it's only fitting to arrive at a satisfying conclusion.
Also read: Don't Worry, K-Drama Fans: Extraordinary Attorney Woo Is Getting a Second Season
Bonus: The bully gang getting what they deserve
Myeong-O's almost dead and Yeon-Jin can't get out of this one, but we're also curious to see how revenge will kick painter Sa-Ra (Kim Hieoran), flight attendant Hye-Jeong (Cha Joo-Young), and rich jerk Jae-Jun in the butt. They're all slowly feeling the consequences already, but we're more than ready to see them lose.
ADVERTISEMENT - CONTINUE READING BELOW
Part 2 of The Glory streams on Netflix on March 10.
Your guide to thriving in
this
strange new world.
Share this story with your friends!
---
Help us make Spot.ph better!
Take the short survey
More Videos You Can Watch
Load More Stories