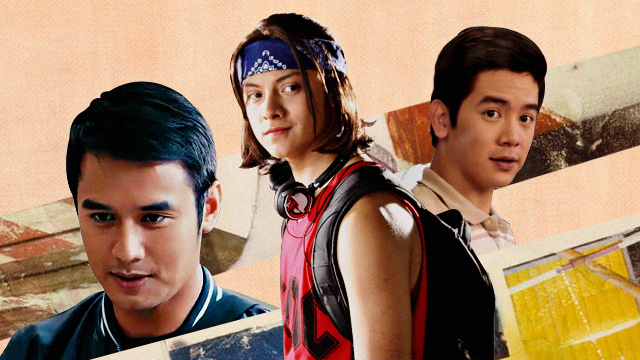 (SPOT.ph) It's easy to fall in love with the charming boyfriend from Pinoy movies. They've got the cheesy lines, the heartwarming backstory, and a fateful meet-cute. Of course, it helps that they're played by the industry's cutest leading men. But even if some of them may be memorable, not all of them are as good as they seem. (Hey, Popoy didn't even share his chicken skin with Basha when she was having a bad day.) So, if you're looking for The One (well, a fictional one, anyway), we round up the most thoughtful and charming boyfriends from Pinoy rom-coms—or, at least, the ones that are definitely made of boyfriend material.
ADVERTISEMENT - CONTINUE READING BELOW
10. Apollo from My Amnesia Girl
Played by:  John Lloyd Cruz
Let's get it out of the way: Apollo straight-up just leaves Irene (Toni Gonzaga) at the altar in the beginning of My Amnesia Girl. So, you can't blame Irene for pretending to have amnesia when the two of them run into each other again after the whole wedding fiasco. You have to admit though, Apollo's tactics to win back Irene had you swooning and low-key hoping your S.O. would have a big surprise for you, too. Who could forget the house covered with sticky notes and so-cheesy-they're-cute pick-up lines?!
9. Vince from Vince & Kath & James
Played by:  Joshua Garcia
Technically, it's James (Ronnie Alonte) who dates Kath (Julia Barretto) for most of this film, but it's only because his cousin Vince was helping him out and texting Kath for him. Vince and Kath are normally competitive with each other at school, but Vince picks up a few things about her through their (mostly friendly) bickering. Vince does hide the truth (that he's the one texting her and preparing all the sweet surprises for her) from Kath, but ultimately he really just wants to make her feel special—even if it's not him that she falls for.
8. Anthony from That Thing Called Tadhana
Played by:  JM de Guzman
You already know that Anthony is a keeper when he offers to carry Mace's (Angelica Panganiban) extra baggage at the airport and when he offers her tissue while she's crying over One More Chance on the plane. His support for the heartbroken Mace—Baguio road trips, ex-mentioning bets, Sagada-screaming, and all—is heartfelt and sincere without being out of bounds. While he isn't technically Mace's boyfriend, it'd be foolish  to not want Mace to choose him over her ex.
7. Che from My First Romance
Played by: John Prats
My First Romance features two love stories. In One Love, the outcast Che finds out he lives in a building owned by rich queen bee who happens to be his mortal enemy Jackie (Heart Evangelista). When he learns that Jackie—who's known for being a spoiled party girl—actually wants to start programs for the less fortunate, he brings her to the slums to help and teach her about the simple life. Even when Jackie's friends and family shun him for not being the "ideal guy," he still swallows his pride and professes his love for her in front of everyone during a dance.
ADVERTISEMENT - CONTINUE READING BELOW
6. Kiko from Crazy Beautiful You
Played by:  Daniel Padilla
Not every guy is willing to run through a crowded palengke just to get your phone back from a thief, but that's what Kiko does for the spoiled Jackie (Kathryn Bernardo) before they even officially meet. It's difficult not to be charmed by how much Kiko cares for Jackie (no matter how bratty she gets) and how he takes on the responsibility of looking after his siblings while dealing with problems of his own. Not only does he make Jackie appreciate the simple things in life, but he also guides her on how to lend a helping hand to those in need. It's heartwarming to see that he always puts everyone before him—and he tops it all off with a hilarious romantic grand gesture for Jackie in a busy overpass in Quezon City.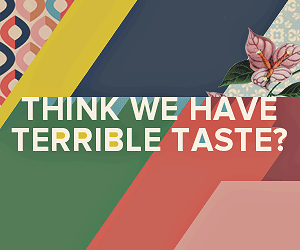 5. Ethan from
Everyday I Love You
ADVERTISEMENT - CONTINUE READING BELOW
Played by:  Enrique Gil
In this movie, Audrey (Liza Soberano) takes videos of her life every day so she can show it to her fiance Tristan (Gerald Anderson) once he wakes up from his coma. When hospital funds for Tristan run low, Audrey agrees to star in the online series produced by Ethan. Audrey soon realizes how different things are with Ethan, who lets her be carefree and live out her dreams, compared to the uptight and conservative Tristan who controls her every move. Ethan will sweep you off your feet—or, in this case, your scooter—and, as cheesy as it sounds, will love you for who you really are.
4. Manuel from Close to You
Played by: John Lloyd Cruz
Marian (Bea Alonzo) and Manuel have been best friends ever since they were children, which is why Manuel is scared of admitting his feelings for her. But she has her eyes all set on Lance (Sam Milby). In an effort to see Lance again, whom she hasn't seen he protected her from bullies in grade school, she follows him and his band as they perform in different places around the Philippines and abroad. And because Manuel loves Marian, he goes with her, too, even if it means she ends up with Lance.
ADVERTISEMENT - CONTINUE READING BELOW
3. Noel from In My Life
Played by: John Lloyd Cruz
It's already hard enough to deal with your significant other being diagnosed with a life-threatening illness in a foreign country. You can only imagine how much more difficult it gets when your mother-in-law arrives, lives with you, and scrutinizes your every move. Still, the resilient Noel pulls through for his sick boyfriend Mark (Luis Manzano) and works with his mom (played by Manzano's real-life mom, Vilma Santos) so Mark can get the help he needs.
2. Lorenz Montinola from Got 2 Believe
Played by: Rico Yan
Not all love stories start with instant chemistry—which is what makes Lorenz from Got 2 Believe all the more endearing. Wedding photographer Lorenz tries to set up forever-bridesmaid Toni (Claudine Barretto) with different guys to help her reach her goal of walking down the aisle before she turns 25. With his humor and inspirational pep talks, it's hard not to fall for Lorenz's charm. It might have taken an almost-wedding for him to realize he should be with Toni, but in the end, your inner hopeless romantic will be head over heels. Plus, you have to admit, him saying, "I didn't even believe in forever, Toni, but I think I found forever in you," had you swooning. 
ADVERTISEMENT - CONTINUE READING BELOW
1. Kenji from She's Dating the Gangster
Played by: Daniel Padilla
She's Dating the Gangster follows two timelines. In the '90s, skater-boy Kenji (played by Daniel Padilla) and his girlfriend Athena (Sofia Andres) break up. In an effort to make her jealous, he starts dating another girl who's also named Athena (Kathryn Bernardo). As all fake relationships in rom-coms go, the popular Kenji ends up really falling in love with the second, socially awkward Athena, much to the dismay of his fangirls who start bullying her. He defends her and even cheers her up by bringing her to the Mayon volcano. (The thoughtfulness of the gesture almost makes up for how bad the green screen is.) But when the second Athena finds out that Kenji's ex is terminally ill, she tells Kenji that he should stay with her instead. Kenji hesitates, saying that he's already in love with her, but she insists.
ADVERTISEMENT - CONTINUE READING BELOW
Years later, a grown-up Kenji (now played by Richard Gomez), is involved in a plane crash and his son Kenneth (played by Padilla), looks for him. It turns out that Kenji married the first Athena, but after her death, he looked for the second Athena and was flying to Bicol in an effort to find her. You have to give it to Kenji—as arrogant as he may seem, he does his best to make everyone happy. It may not have been the perfect love story, but he remained loyal to the first Athena to make her happy and make sure she lived a good life, but he also never stopped loving the second Athena.
Share this story with your friends!
---
Help us make Spot.ph better!
Take the short survey
More Videos You Can Watch
Load More Stories