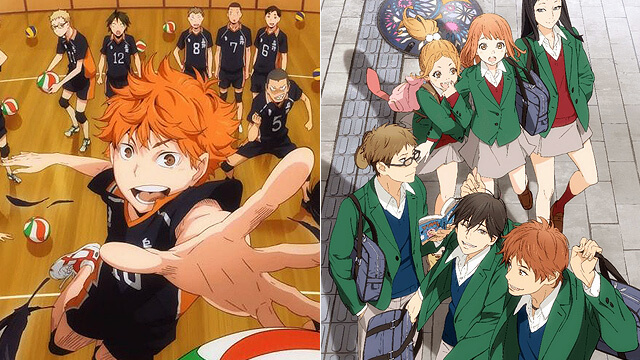 (SPOT.ph) Remember the days when you had to call dibs on the TV—and fight for the remote control if you had to—just to watch the latest episode of whatever anime was airing on local channels? Back then, it was the only way we could get our daily dose of anime, but the times have changed and now, you can easily watch from online streaming platforms. Take Netflix, which surprised everybody by happily embracing the genre by adding movies and series for everyone to enjoy. You can find classics like Dragonball Z, Naruto, Fairy Tail, and Fullmetal Alchemist, but if you're keeping your eye out for something else, there's plenty more to choose from.
Also read:
10 Things to Watch on Netflix If You Love Music
10 Things to Watch on Netflix If You Love Food
10 Things to Watch on Netflix If You're a K-Drama Fan
Here are 10 anime movies in Netflix Philippines you should watch:
Violet Evergarden
ADVERTISEMENT - CONTINUE READING BELOW
This 13-episode series takes you on a journey with the titular character Violet, a young girl formerly known as "the weapon," as she struggles to integrate herself back into society now that the war is over. She takes on the role of an Auto Memory Doll, who ghost-writes for people who can't quite put their emotions into words. Praised for its gorgeous animation, Violet Evergarden is a melancholic watch that's bound to make you tear up as Violet confronts happiness, grief, love, and more through other people's lives.
Your Lie in April
Piano prodigy Kousei Arima is known as a "Human Metronome" for being able to play each piece perfectly and according to the score. When his strict mother—who is also his instructor—passes away, the shock causes him to become tone-deaf and stop playing the piano. Two years later, he meets Kaori Miyazono, a violinist who performs however she wants to without much care for the musical score, and bit by bit, she brings music back into his life.
Haikyu!!
There's nothing like a good sports anime to motivate you to try out your dream sport—or to make you want to learn a new one completely. Whether you're a volleyball fan or not, you'll find yourself rooting for Shoyo Hinata, who dreams of becoming a great volleyball player despite his height. He tries out for the team in his new high school, a team that was once great but is no longer of the same calibre. Together with his new friends, Hinata moves forward to bring the team back to its former glory.
Orange
High school student Naho receives a strange letter from her future self, advising her not to invite the transfer student out on his first day. The letter claims that doing so would be one of her biggest regrets in life. She decides to ignore it, thinking there's no way it can be real, and when Kakeru arrives at her school, she and her friends take him out—only to later learn it could lead to them losing their new-found friend in the future. The letters continue arriving, and soon Naho realizes she has to believe in them to stop whatever is bound to happen to Kakeru.
ADVERTISEMENT - CONTINUE READING BELOW
Children of the Whales
Chakuro knows nothing about the world beyond the Mud Whale, a vast ship that aimlessly wanders the sea of sand. It's the only home he's ever known and he grows up with a small community, whose population is split into the Marked, who can control magic at the expense of shorter lifespans, and the Unmarked, who have longer lifespans but no ability to harness magical energy. Life is peaceful until they come across a newly sighted island, where they find a mysterious girl. They soon learn the horrors of the outside world—and the truth behind the Mud Whale and their aimless drifting.
A Place Further Than the Universe
This fun, albeit rather unrealistic (but hey, it's anime, after all) slice-of-life series follows four high school girls and their adventures as they head to Antarctica. Mari Tamaki has always wanted to make the most of her youth but never had the guts to step out of her comfort zone—until she meets Shirase Kobuchizawa, whose infectious energy convinces Mari to travel with her to Antarctica in search of the latter's missing mother. Together with Hinata Miyake and Yuzuku Shiraishi, they do everything they can to reach Antarctica, forming a bond as they struggle past obstacles together.
ADVERTISEMENT - CONTINUE READING BELOW
Shirobako
This series, albeit fictional, gives you a glimpse of what it's like for the people behind your favorite anime. After making their first amateur anime in high school, five girls vow to one day work together to create their own mainstream show...except things don't really go as planned. Aoi Miyamori and Ema Yasuhara manage to land a job at a big animation studio, but quickly realize there's still more for them to learn. Midori Imai is still pursuing her dream to become a writer; Shizuka Sakaki is struggling to be recognized as a talented voice actress; and Misa Toudou finds herself in an unsatisfying job designing 3D models of cars. The five girls strive to reach their dreams and learn that the road to success is not an easy one.
Aggretsuko
You probably loved watching Doraemon because it perfectly captured the nuances of your childhood. Chances are, you'll find Aggretsuko a fitting mini-series for your "adulting" feels. Comic and satirical, this show follows the daily life of Retsuko, a seemingly meek red panda working as an accounting clerk, often overworked and abused by her seniors. She releases all her frustrations by singing death metal songs on karaoke nights.
ADVERTISEMENT - CONTINUE READING BELOW
Flavors of Youth
This Japanese-Chinese co-production is an anthology drama film told in three chapters. Coming from the studio that gave us Your Name, Flavors of Youth explores the simple joys—and hardships—of mundane life, growing up, and childhood love. Each story unfolds with an unhurried pace, giving us plenty of time to take in not only each moment, but also its excellent animation. The gorgeously animated backgrounds feature three different cities of China.
Big Fish & Begonia
You may not be used to watching Chinese animated films, but you wouldn't want to miss this one. Big Fish & Begonia is a magical and moving tale that takes viewers into a dream-like fantasy reminiscent of Studio Ghibli's signature films. Based on ancient Chinese legends, the film follows a young girl named Chun, who comes from a mystical race of beings that can control the tide. When she turns 16, she is allowed to transform into a red dolphin and explore the human world. When a human boy dies from saving her, she decides to repay his kindness by giving away part of her soul to resurrect him—but her sacrifice comes at a much higher price, and the rest of the world seems to be paying for it.
ADVERTISEMENT - CONTINUE READING BELOW
Also read:
Need Extra Income? This Website Is Looking for Anime Reviewers
The Best Anime On Netflix Will Introduce You to a World of Beloved Animation
Your guide to thriving in
this
strange new world.
Share this story with your friends!
---
Help us make Spot.ph better!
Take the short survey
More Videos You Can Watch
Load More Stories