(SPOT.ph) The nostalgia train keeps rolling. If the music of Queen and Elton John got a boost following the recent cinema runs of Bohemian Rhapsody and Rocketman, respectively (Good Omens, on Amazon, too, in the case of Queen), we have to wonder what Yesterday will do to The Beatles' back catalog.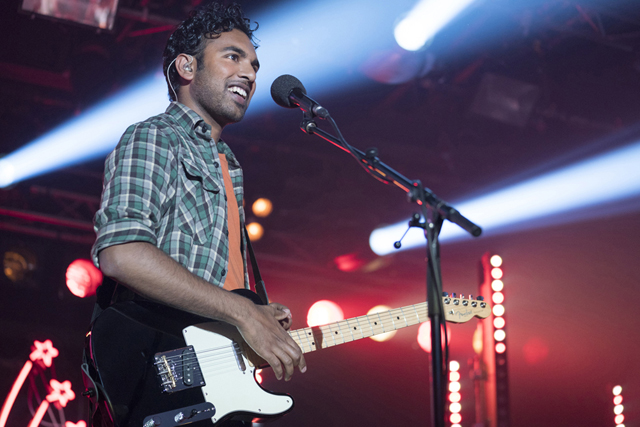 To many members of the older generation (we're looking at you, titos and titas of Manila), the scenario put forward in director Danny Boyle's latest film is simply absurd. Jack Malik (Himesh Patel), a struggling musician from a small town in England, gets hit by a bus during a global power outage. When he wakes up, he discovers that he's the only one who remembers the music of the Beatles.
But how farfetched is it really? Remember when Kanye West duetted with a certain ex-Beatle, and quite a few people asked online who this old fogey "Paul McCarthy" was? There's a reason the facepalm emoticon exists.
ADVERTISEMENT - CONTINUE READING BELOW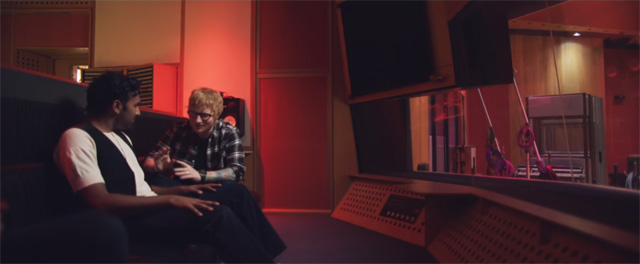 Anyway, once Jack realizes what he can do with his gift—the now unknown songs of the Beatles are passed off as his own—his ascent to the top of the charts begins with a little help from his new friend, a surprisingly hilarious Ed Sheeran, and the cold and calculating managerial skills of his new manager, Debra (Kate McKinnon). To succeed in the music business, you have to make a deal with the devil, she sort of tells Jack, which he readily accepts.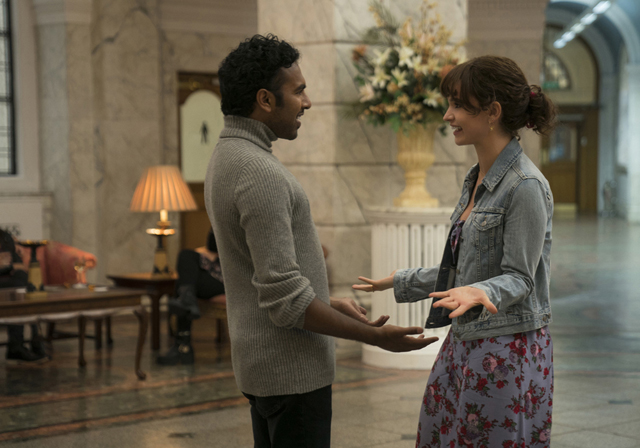 Okay, so he didn't really sell his soul for rock and roll, but his newfound fame comes with a price—the end of his friendship with his former manager and love of his life, Ellie (Lily James). This isn't a biopic after all (thank god) but a cleverly packaged rom-com from the writer of Notting Hill, Four Weddings and a Funeral, and Love Actually, Richard Curtis.
There's an innocent, awkward chemistry between the two leads, which kind of works in this film. Ellie thinks she's in the friend-zone but she's not, Jack just can't find the words to tell her. It would have been convenient to sing the Beatles' "I Want to Tell You," but then again, it's not their best effort. (It sucks. Sorry!) Given that he's a relative unknown, the casting of Patel may seem like an unusual choice, but it helps make the breakout star storyline a little more believable.
Apparently, Patel also does his own singing in the film. In one scene, he more than holds his own in an on-the-spot composing battle with Sheeran, singing a moving version of "The Long and Winding Road." Yes, cheating, we know. Along with Sheeran's chuckle-inducing scenes, Patel's interaction with his inept roadie Rocky (Joel Fry) provides many of Yesterday's lighthearted moments.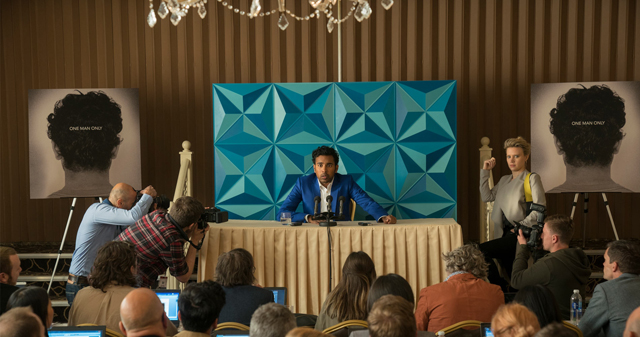 ADVERTISEMENT - CONTINUE READING BELOW
As he figures out a way to win Ellie back, the tension builds as clues that he may not be the only one with knowledge of John, George, Paul, and Ringo ominously begin to emerge. When the world starts to crash around him, you really feel Jack's pain when he sings a frantic version of "Help!" from a hotel rooftop, reminiscent of the Beatles' legendary rooftop concert in London 50 years ago.
Help does arrive in deus ex machina fashion, bringing about a swift and tidy ending. Some questions remain unanswered, though, like why certain things—and not just the Beatles—ceased to exist in the world after the mysterious blackout. Considering the enjoyable music, well-paced direction, and strong performances from the cast, we'll let it slide. To quote another band that does exist in the film's universe, you can't always get what you want.
Rating: 3.5 out of 5 Spots
Yesterday is out in theaters July 24, with sneak previews July 15 and 16 at selected cinemas. Photos courtesy of United International Pictures.
Share this story with your friends!
---
Help us make Spot.ph better!
Take the short survey
More Videos You Can Watch
Load More Stories