(SPOT.ph) A little refresher: Netflix's nostalgia-fueled '80s-set sci-fi drama Stranger Things is about a group of young kids, teenagers, and adults coming face-to-face with a mysterious world they call the Upside Down. They battle murderous monsters and corrupt officials in an attempt to keep themselves and their small town safe. In the third season of this hit show, the residents of Hawkins, Indiana—including the powerful telekinetic teen Eleven (Millie Bobby Brown), her band of friends (Finn Wolfhard, Noah Schnapp, Sadie Sink, Gaten Matarazzo, and Caleb McLaughlin) and the brave and brutish chief of police Jim Hopper (David Harbour)—battle some of their most dangerous foes yet. Russian spies, a flesh-eating, mind-controlling monster made of rat parts, summer heat, and teen hormones are just some of the terrifying things our dear heroes have to face.
Speaking about the new season in an e-mail exchange with SPOT.ph, show creators Matt and Ross Duffer, collectively known as the Duffer Brothers said, "The kids are quickly growing up, and growing up can be really scary. It's the summer before high school, and we wanted to explore the idea of change." And change, they do. Eleven and Mike (Wolfhard) are in the early stages of their new relationship where kissing is key, alienating some of the others in the group, especially Will (Schnapp). "Some of the kids are changing faster than others—with new interests and attitudes toward life. Will they stay friends forever?" says the Duffers. "With the teenagers, they're leaving behind high school and entering the workforce, which, as they discover, is even scarier than high school!" "The teenagers," of course, are the older teens Nancy (Natalia Dyer), Jonathan (Charlie Heaton), and Steve (Joe Keery), who are now working and are looking forward to their future.
ADVERTISEMENT - CONTINUE READING BELOW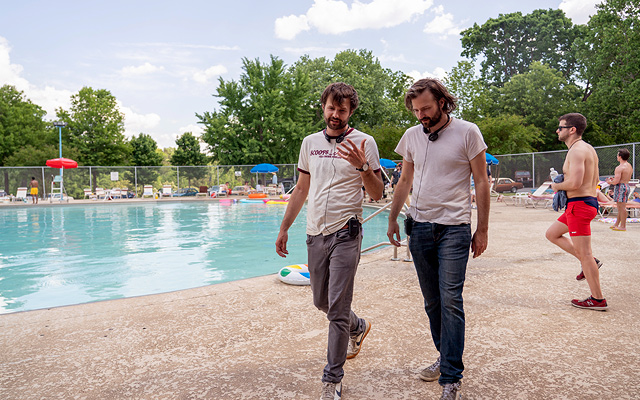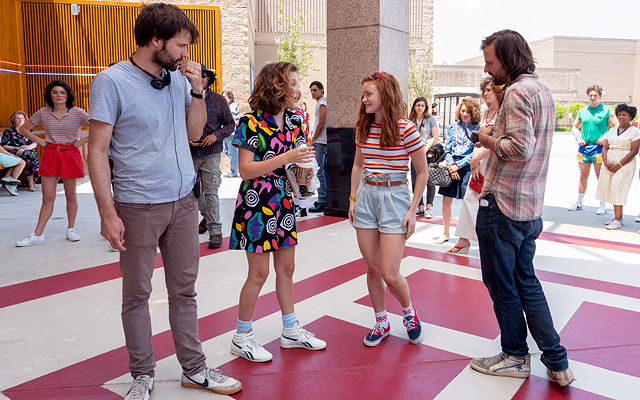 Unfortunately for our band of kid heroes, being a teen isn't their biggest concern this season, as a newly empowered villain returns. The Mind Flayer from Stranger Things 2 has realized the mistakes he made in the past year, and has come back even stronger. The new monster raises terror in the form of Billy (an incredible Dacre Montgomery), who the Mind Flayer possesses and uses for evil. The Duffers and Stranger Things have become well-known for paying homage to the films of the '80s, many of which influence each season of the show. This season was no different. "John Carpenter's The Thing was a big inspiration for us this season, as was Philip Kaufman's Invasion of the Body Snatchers," say the Duffers.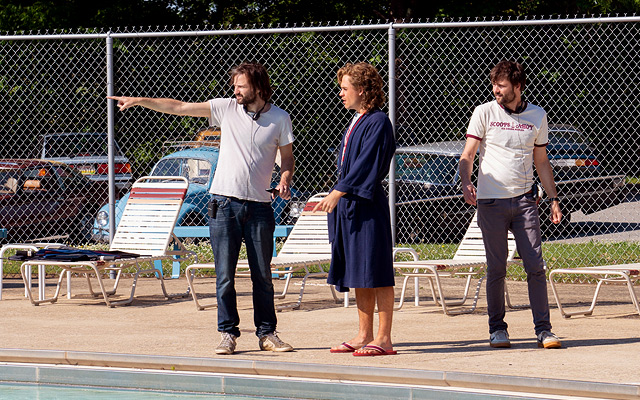 ADVERTISEMENT - CONTINUE READING BELOW
There are other things that influenced the Duffers count in the creation of Season 3. The adult storyline—one that found Hopper and Byers mom Joyce (Winona Ryder) working together to solve the mysterious goings-on around Hawkins involving Russians and magnets—were influenced by films like Romancing the Stone and Midnight Run. The more action-heavy storyline was welcome, as Stranger Things amped up the excitement and thrill for this third season, instead of relying on mystery and suspense. "For our final few episodes, Back to the Future and Jurassic Park were major touchstones," the brothers say, doubling down on how much this season felt like a major summer blockbuster by the likes of Robert Zemeckis and Steven Spielberg. Adding the action-heavy spectacle really made Stranger Things 3 more unique, adding a fresh new layer to a show that can only rely so much on nostalgia.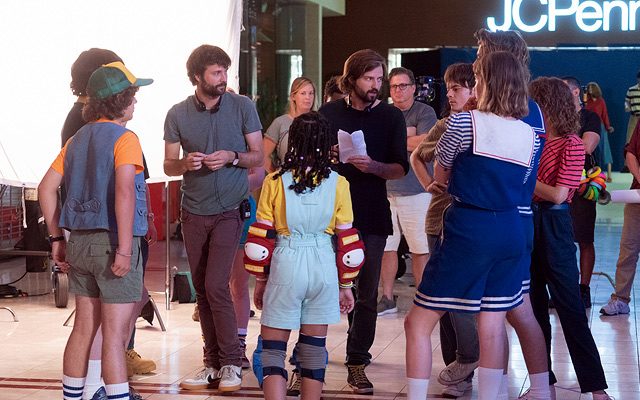 ADVERTISEMENT - CONTINUE READING BELOW
The addition of new characters helped keep the show fresh this season, too. The widely considered breakout star has been Maya Hawke's Robin, a wise-cracking, quirky partner to fan favorite Steve. "We always like to add a few new characters, because they immediately shake things up—it forces our characters and our storyline in new and exciting directions," say the Duffers. Robin and Steve form half of what has become known as the beloved Scoops Troop, which also includes Dustin (Matarazzo) and Season 2 breakout Erica (Priah Ferguson), making up one of the major chunks of Stranger Things 3's branched storylines. Ferguson charmed audiences in Season 2 with just a few lines as the name-calling sister of Lucas (McLaughlin). Regarding her rise to a main character this season, the Duffers said that "if an actor in a smaller role really pops for us—for instance, Priah Ferguson—then we naturally want to write more for them. The actors inspire us just as much as any plot idea."
ADVERTISEMENT - CONTINUE READING BELOW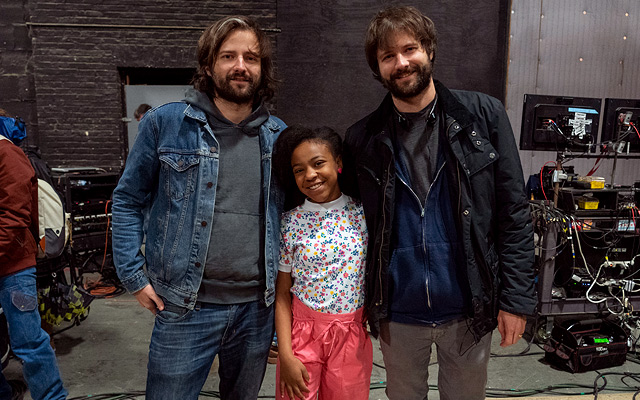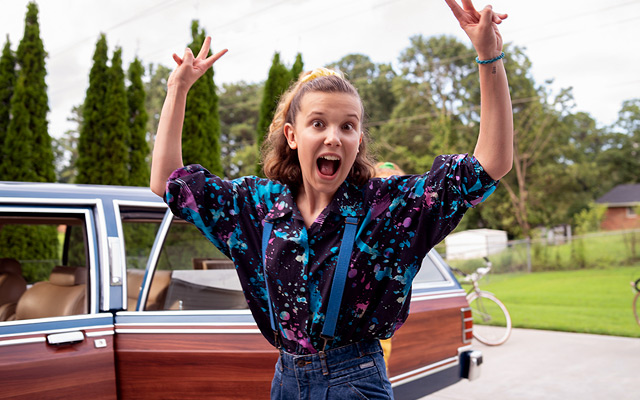 ADVERTISEMENT - CONTINUE READING BELOW
Stranger Things has become a huge hit for Netflix, and a worldwide phenomenon at that, winning several awards along the way. The third season, which dropped July 4, reportedly broke massive records for the streaming platform, including the most watched property—film or series—on Netflix over the course of the first four days of release, racking upwards of 40 million households watching the show. Following that up, over 18 million had finished bingeing the new season in that same time frame. Having a massively popular and successful show comes with caveats, as fans are definitely looking to be entertained and to be satisfied—just ask the Game of Thrones showrunners.
The Duffers aren't feeling too much pressure, though. "We'll never feel as much pressure as we felt with Season 1, when we didn't even know if anyone would watch or care," say the two. "There's something honestly a bit relaxing about having a built-in fan base. At the same time, those fans all have expectations and hopes and dreams for the season which is a little nerve wracking, but you can't worry too much about it or you'll paralyze yourself. We just try to make the best show we can and hope that it will resonate with our fans." 
ADVERTISEMENT - CONTINUE READING BELOW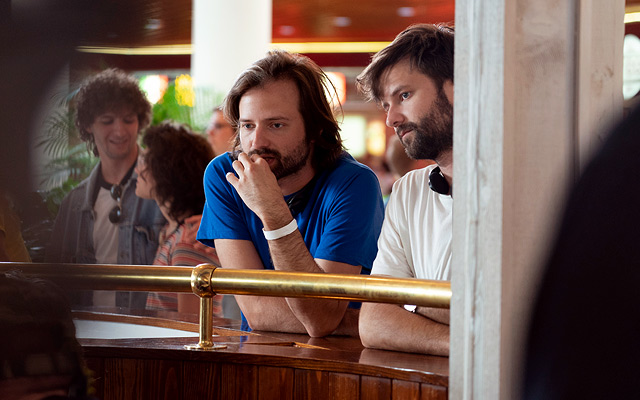 Fans have clearly been captivated by the new season, and they're eagerly anticipating any news about what might come next. Stranger Things 3 ends on several cliffhangers, even adding a post-credits sequence Marvel-style to tease what might come. As of writing, Netflix has yet to greenlight the fourth season of their hit show, but there's little doubt that the '80s will come back once again in the form of Stranger Things 4 very soon, and fans must be hoping the wait this time will be much shorter (and not take over a year and eight months like Season 3 did). For now, the Duffers just hope viewers will enjoy what's out there, and continuing to show their support for the beloved characters. "We just hope that they have fun watching it," explains the Duffers. "We [want] them to see the characters continue to evolve and grow—we've tried to add depth and nuance to everyone, and hopefully they leave this season loving these characters just a little bit more."
ADVERTISEMENT - CONTINUE READING BELOW
Stranger Things 3 is now streaming on Netflix.
Share this story with your friends!
---
Help us make Spot.ph better!
Take the short survey
More Videos You Can Watch
Load More Stories