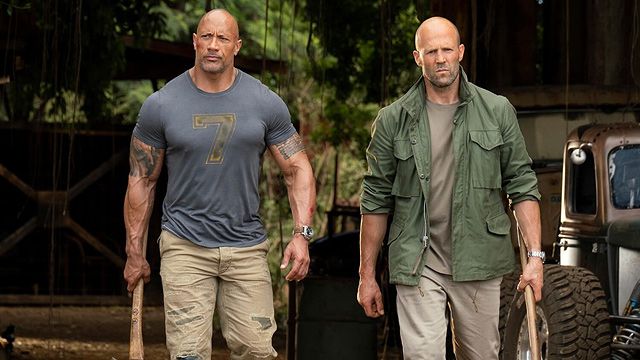 (SPOT.ph) For a film franchise that had its characters take down a massive cargo plane with luxury cars, and then in the next film, have more luxury cars skydive out of a cargo plane, the Fast and the Furious series has more or less kept it on a grounded level—or as grounded as landing a car perfectly on a mountainside after being dropped out of a plane can be. The stunts have grown to become more and more absurd, but at least it felt like in some sort of crazy stunt way, they could actually be done. Enter Hobbs & Shaw, dead set on outdoing all the absurd outrageousness (in a good way) of the previous eight Fast & Furious films. The result is a near-ridiculous film with little complexity, though packed with exciting action, fun banter, and a feeling of never taking itself too seriously. So in some weird way, it all works.
ADVERTISEMENT - CONTINUE READING BELOW
Fast & Furious fan favorites Luke Hobbs (Dwayne Johnson) and Deckard Shaw (Jason Statham) first crossed paths in a bone-crunching fight scene in Furious 7 before colliding again in an exciting prison escape in The Fate of the Furious. This time around, the two have to work together to retrieve a deadly virus that could wipe out humankind, which has been taken by Deckard's sister Hattie (The Crown's Vanessa Kirby). As usual, the two would rather work alone, but circumstances force the two to put their differences aside.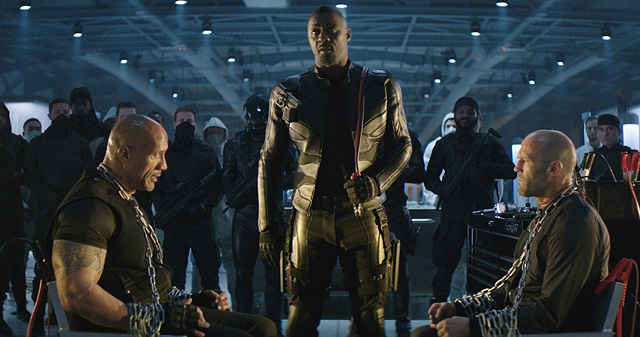 One of these circumstances is the film's villain, who has the evil-sounding name Brixton Lore (Idris Elba). Lore is also chasing Hattie in an attempt to take the virus himself, and wipe out a big chunk of the world's population. He works for a company that has enhanced him cyber-genetically, giving him super strength, super reflexes, and more superhuman abilities—he's a self-declared "Black Superman." In a globe-trotting adventure that bounces from the gloomy streets of London to the sunny hills of Samoa, Hobbs and Shaw try to avoid Lore as well as save the world from the virus that Hattie took, all while trying not to kill each other.
There is a scene in this film where Dwayne Johnson does something so Captain America-like, you'd think this was some sort of superhero film. The absurdity of the action, especially in the film's insane third act, makes this film the least Fast & Furious film of the bunch. Yes, they still deliver a couple of nice car chases, but this spin-off takes more inspiration out of superhero films and insane action films like Kingsman and Mission: Impossible (there's even a parachuting sequence!) than from any of the eight previous Vin Diesel-led films. There is even technology here that sounds impossible, at times pushing the film into sci-fi territory. Screw cars, we've got capsule-sealed viruses injected in people's blood that can only be extracted by some machine that takes exactly 30 minutes to work. Science!
ADVERTISEMENT - CONTINUE READING BELOW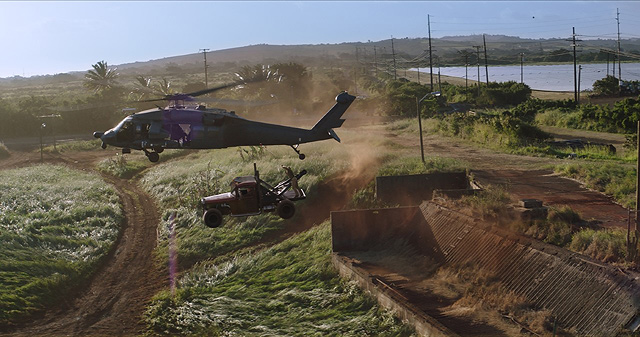 The final action sequence, which includes a helicopter and exploding barrels among many other things, is like Home Alone on steroids. It's absolutely ridiculous, the things that Hobbs and Shaw get into, but because the film avoids taking itself too seriously, everything is actually fun. Director David Leitch—best known for John Wick, Atomic Blonde, and Deadpool 2—knows how to shoot and choreograph a tight fight scene, but given a bigger budget and bigger toys to play, he does not shy away from going way over the top.
ADVERTISEMENT - CONTINUE READING BELOW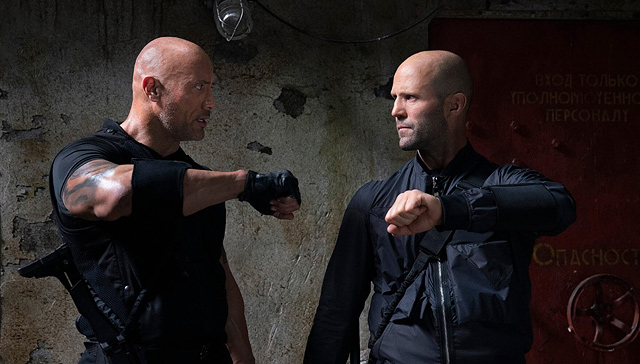 What made Hobbs and Shaw click in the previous films were their crackling chemistry with each other—ditto for Johnson and Statham. It just works for them to be fighting while throwing out banter. They're so different, yet together make quite a good meal pairing. Sometimes the banter gets a bit repetitive and unnecessary, but with their sheer charm, Johnson and Statham manage to convince audiences that these two supporting characters deserved their own adventure away from the family.
ADVERTISEMENT - CONTINUE READING BELOW
One big aspect of the Fast and Furious films carried over to Hobbs & Shaw is the idea of family. In the other films, it's about your chosen family, working together and loving each other, and being a unit that would protect and save each other at all costs. In Hobbs & Shaw, family becomes literal. Deckard and Hattie Shaw are brother and sister, and they deal with their sibling issues throughout the film, while audiences get a bit more of backstory on Hobbs, introducing his family from Samoa (which includes WWE superstar Roman Reigns). Like the Fast films, family is very important, and that is not forgotten here.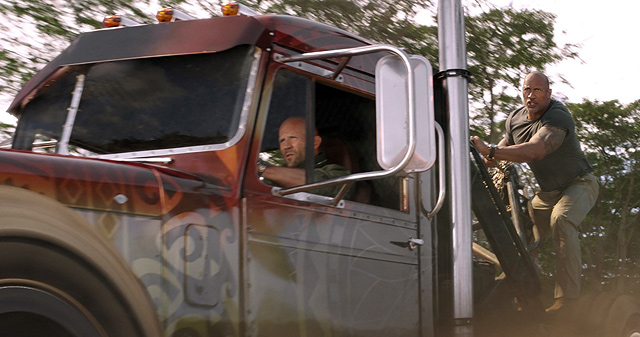 ADVERTISEMENT - CONTINUE READING BELOW
Johnson is back doing his old The Rock self here, which is always great but is becoming too common a thread between his films, meanwhile Statham is great at what he does, yet it's all a bit been there, done that, too. The best parts are when they're together, bantering and kicking ass all at the same time—at least that adds a different flavor. Also adding a different flavor is Vanessa Kirby. Best known for her work in the TV series The Crown, Kirby was a scene-stealer in the most recent Mission: Impossible—Fallout, and does the same here. Feisty, raw, and just plain cool, Kirby is the best addition. Does she get more to do more than the Cool Girl in an Action Movie trope? Not really, but she squeezes enough out of her role to make her stand out—even acting out some scenes as if she was in some prestige drama rather than a silly Fast & Furious movie.
ADVERTISEMENT - CONTINUE READING BELOW
Idris Elba does his best as the film's villain, but there's really not much to work with there. For a character meant to be the evolution of the human species, he's a very unintelligent villain with very basic nefarious things to say. Helen Mirren pops up for a couple of scenes as the mother of the Shaws, and she's delightful as always—and one of the reasons a sequel would be welcome is if Mirren gets more to do. Baby Driver's Eiza Gonzalez also makes an appearance but despite being heavily featured in marketing materials, is given little to do in an already crowded film. A nice surprise are the fun cameos sprinkled throughout the film, and there's no denying these cameos will be talking points for audiences.
The Fast and the Furious franchise has made over five billion worldwide, and it's clear that Hobbs & Shaw will easily add to that total. This film has so much going for it, from the memorable action and chase sequences to its effortlessly charming cast. This spin-off may have been a huge departure from the Fast films, but it's an enjoyable enough distraction from the world and from Vin Diesel saying "family" so many times. There is no denying the film lacks any sort of complexity, and often comes off as loud and nonsensical as the bickering of its two leads, but there is plenty of genuine fun here which often gets lost in the father franchise.
ADVERTISEMENT - CONTINUE READING BELOW
Rating: 3 out of 5 Spots
Fast and Furious Presents: Hobbs & Shaw is now out in theaters. Photos courtesy of United International Pictures.
Share this story with your friends!
---
Help us make Spot.ph better!
Take the short survey
More Videos You Can Watch
Load More Stories