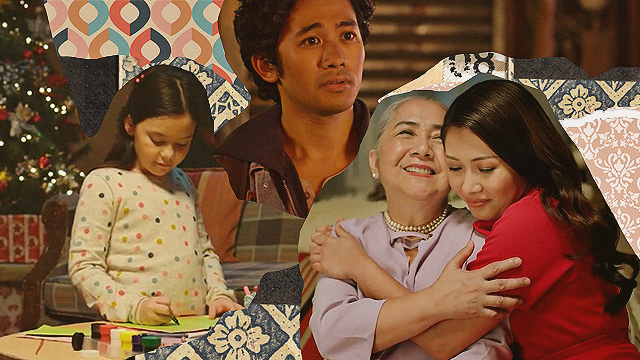 (SPOT.ph) You know Christmas is here when trees are lit, gifts are given, and the holiday ads start rolling out. There might be several holidays and celebrations spread throughout the year, but Christmas has its own special place. From tear-jerking to humorous, we round up 10 holiday ads that capture the season's festivities.
Also read:
10 Christmas Ads That Will Give You All the Feels
Here are 10 Christmas ads in 2019 that will have you celebrating the holidays:
Jollibee
ADVERTISEMENT - CONTINUE READING BELOW
For Filipinos, Christmas starts in September, and that means preparing food, buying gifts, and putting up decorations. While all those things make it more festive, nothing makes Christmas quite like spending it in the company of loved ones. This ad focuses on people coming together and celebrating the holiday in their own ways.
Globe's A Star Wars Experience for All
Friends who go the distance for you are priceless. This ad from Globe follows the adventures of two boys searching high and low for materials needed to make their invention a reality. They will stop at nothing to create a unique viewing experience of Star Wars: The Rise of Skywalker for their good friend, right in time for Christmas.
Levi's Come Together
Hand-me-downs might not be as fashionable as the trendiest pieces in-store, but they do hold memories you can't manufacture. Maybe you haven't given it much thought, but you might want to ask about a piece's significance when you get it. This ad from Levi's shows how an estranged father and son rekindle their connection through an old piece of clothing.
Pepsi's Christmas na Extra
Christmastime is meant to be spent with those you love, but some people can't catch a break, even on the merry holiday. This ad from Pepsi follows a woman hurrying to get home, and is brought back by a rider working during Christmas to make extra money. After finishing the trip, he ends up getting a hearty meal from someone unexpected. Should you need the services of a delivery driver this holiday season, be sure to thank them!
Shopee's Pasko na sa Shopee
While most of the ads on this list will have you wiping your tears away, that's not to say there's no room for something a little more lighthearted. The father of Philippine Christmas, Jose Mari Chan, is back with Shopee for the holidays with yet another amusing jingle that will have you singing along and bobbing your head to the beat.
Ayala Malls' Christmas Together
It doesn't matter how tall a tree is—it always seems like such a challenge to put one up and decorate it in time for the holidays. You could always do it on your own, but half the fun is enlisting the help of others as you put on lights, ornaments, and a bright star at the very top. This short and sweet ad from Ayala Malls highlights the effort it takes to create a beautiful Christmas tree.
Lazada's Pinakamasayang Pasko ng Bgy. Paraiso
Santa is the gift that keeps on giving, but who will be there to give him a present? This ad shifts the focus to Tatay Batik, a friendly neighborhood Santa who collects and sells junk in order to buy gifts for children during Christmas. When it's time for him to receive the things he wants, his face breaks into a smile that will tug your lips upwards, too.
Downy's A Downy Parfum Christmas Perfume Story: Remember
Everyone's got their own thing going on the rest of the year, but Christmas is the one time—and that rare chance—that everyone gets together to catch up. For Filipinos working abroad, it means getting a taste of Filipino food as the year comes to a close, coupled with a warm embrace from loved ones. This ad from Downy shows the strong bond between a grandmother and a grandchild, and shows that no distance and time past can come in between.
ADVERTISEMENT - CONTINUE READING BELOW
Mimiyuuuh for Lalafood
Now who's to say you can't have a little lighthearted fun while watching Christmas ads? This one from Lalafood features a song-and-dance number from viral Internet gal Mimiyuuuh. No frills, no gimmicks, and no fancy sets, but if the goal is to make you laugh and feel good about the holiday season, then this ad's got you covered.
Dunkin' Donuts
Fast-paced living in the city can often make you overlook what really matters. Sure, you have to squeeze in as much Christmas shopping as you can and you have to split yourself between the many yearend parties, but it would do some good to pause. This ad from Dunkin' Donuts encourages people to stop, take a moment, and celebrate the reason for the season.
Share this story with your friends!
---
Help us make Spot.ph better!
Take the short survey
More Videos You Can Watch
Load More Stories