(SPOT.ph) For over 40 years, Star Wars has inspired generations of fans with its unique storytelling and stunning visual effects, both anchored by a strong, emotional core. The space opera starts with the first trilogy created by George Lucas (A New Hope in 1977, The Empire Strikes Back in 1980, and The Return of the Jedi in 1983), which introduces us to characters that have become fixtures in pop culture as we know it: Luke Skywalker, Princess Leia, Han Solo, Darth Vader, Yoda, C3-PO, R2-D2, and more.
The second trilogy traces the origins of the Skywalker legend and explores the societal and political themes that spurred the action that took place in the "originals" (The Phantom Menace in 1999, Attack of the Clones in 2002, Revenge of the Sith in 2005). Two of the franchise's most recent films, Solo (2018) and Rogue One (2016) attempt to bring fans even deeper into the reaches of space, giving more backstory to what took place in the original saga.
The culminating trilogy takes Star Wars audiences to the future—past the destruction of the Death Star and the revelations that Luke Skywalker had to contend with. After decades of waiting, people will finally figure out how everything comes to a head, with The Force Awakens (2015), The Last Jedi (2017), and this year's Star Wars: The Rise of Skywalker, which is set to be the most important movie in the whole saga.
Cinematic History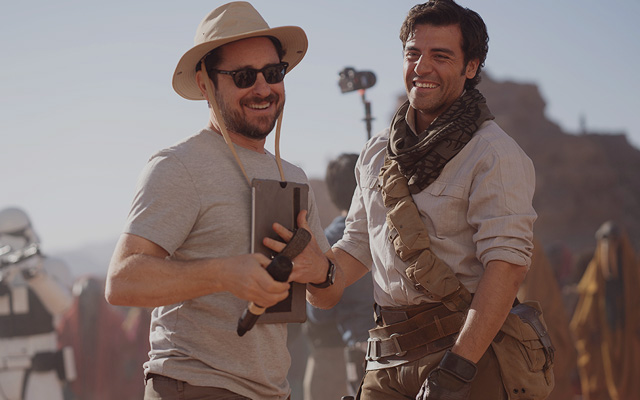 ADVERTISEMENT - CONTINUE READING BELOW
Director J.J. Abrams bookends the final trilogy, returning to work after The Force Awakens with producers Kathleen Kennedy, Michelle Rejwan, and writer Chris Terrio. Wrapping up such a culturally significant sensation is no mean feat—it requires a strikingly emotive resolution, and a story that gives Star Wars fans—no matter what part of the saga they first fell into—a sense of completion and finality that works—and works well.
"It feels exciting as well as sad because Star Wars is something that started over 40 years ago—something George Lucas created and had no idea about how it would capture hearts and minds the way that it had," says Kennedy. "With that, comes, as Yoda would say, huge responsibility. That—more than anything—has been what we, the 'newbies,' realized stepping into this. People do care. We have a responsibility for something that's much bigger than all of us—something that's part of cinematic history and that's brought people together for so long. It was a real privilege for all of us to be part of this and find the completion to the Star Wars saga."
CONTINUE READING BELOW
Recommended Videos
Fan Phenomenon