Queer Eye's Tan France on Hosting Netflix's Next in Fashion, a New Reality Competition Series
He co-hosts the show with model and fashion designer Alexa Chung!
(SPOT.ph) When you think of Netflix originals, what most often come to mind are probably the streaming platform's popular rom-coms or their groundbreaking drama and comedy series. The service only grows more versatile tapping into categories like documentaries, stand-up specials, and reality shows—and it seems their next big venture might just be reality competition. The streaming service first dipped their toes into the genre with the likes of Rhythm and Flow as well as The Circle and it looks like they've got more up their sleeves: Netflix's newest reality competition series taps into an OG reality TV fave: fashion. Next in Fashion could be your next binge-worthy obsession!
Next in Fashion is a reality competition series where aspiring fashion designers compete in various challenges to test their skills, instincts, and adaptability. After gradual eliminations each episode, one winner will walk away with a grand prize of U.S. $250,000 and the chance to become the next big thing in fashion. The show is hosted by Tan France, an all-too-familiar face (and voice!) from another popular Netflix reality show, Queer Eye, along with model and fashion designer Alexa Chung. SPOT.ph got a chance to sit down with France and ask him all about what viewers can look forward to on the show as well as his experiences on set with his co-host and the contestants.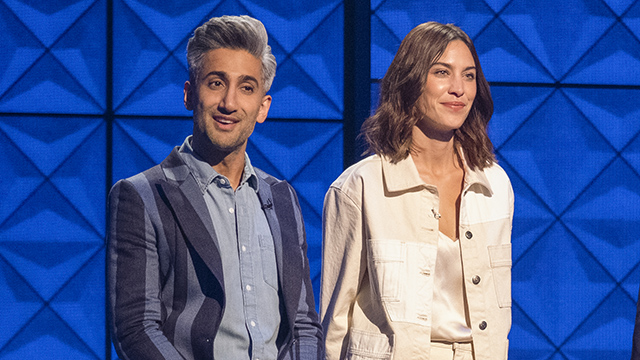 ADVERTISEMENT - CONTINUE READING BELOW
Let's face it: The genre of reality competition (fashion-related or otherwise) is nothing new. But when asked what sets Next in Fashion apart from the shows that have come before it, France says, "it's not about the drama of a reality show. It's not about producing dramatic scenes. It's about the craft." He goes so far as to call it the "anti-fashion reality show," saying that aside from the fact that it's a competition, he doesn't believe the show bears much similarity to others in its genre.
He attributes the series' anti-drama philosophy to many things. For one, the show appears on streaming service Netflix, which means viewers can watch the entire season in just a few sittings instead of having to tune in weekly for each episode. Thus, creators are not pressured to build drama and tension in order to push viewers to tune in each week, but instead just have to make each episode interesting enough to make the casual watcher hit next. This format allows for more focus on the skills and strategies employed by contestants, rather than magnifying the tensions and emotions between them.
"There's definitely competition, but it never got nasty," says France. He also shares, "I would like to believe we helped cultivate that atmosphere, that tone of the show. Alexa and I were very kind and loving with our contestants and we didn't play into any drama."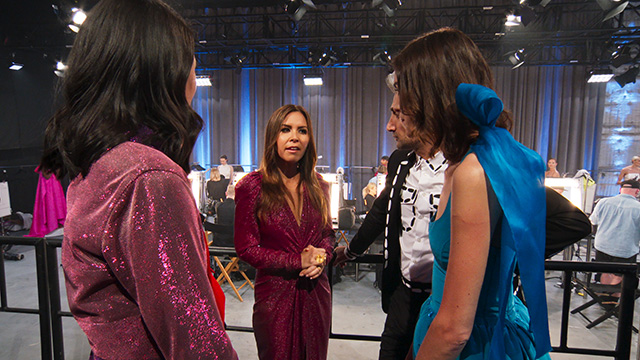 CONTINUE READING BELOW
Recommended Videos
Lovers of fashion and art will enjoy watching the designers create their unique looks, with each episode having different themes and prompts for what the designers have to make. Each episode clocks in at about 50 minutes, allowing the hosts to take their time in discussing with each designer his or her vision. You'll be able to get a close look at the contestants' sketches and chosen fabrics for each design, as well as hear their insights on what they want each look to embody.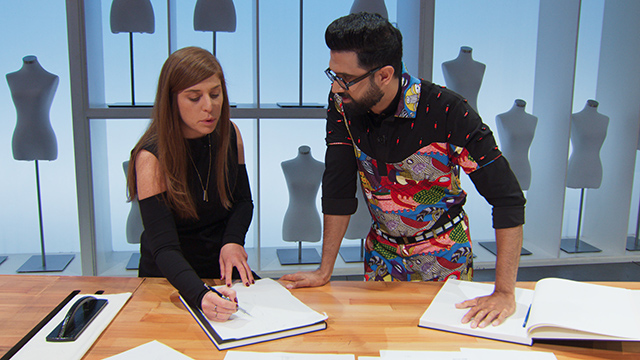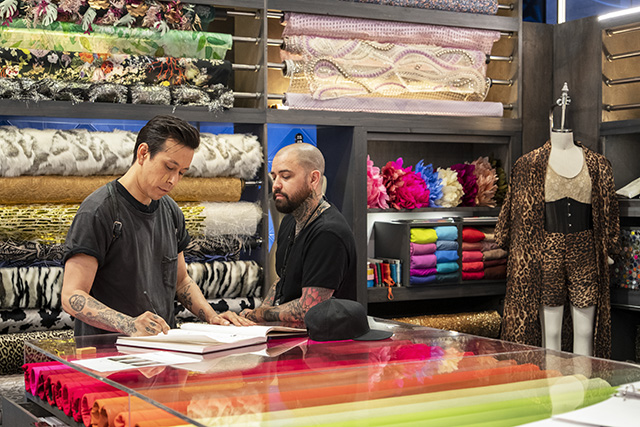 ADVERTISEMENT - CONTINUE READING BELOW
Both pop-culture junkies and fashion addicts will recognize many of the names who come in to guest judge the show in each episode. Besides France and Chung, you'll see famous faces including the likes of Instagram's director of fashion partnerships Eva Chen, New York-based stylist Elizabeth Stewart, and world-famous fashion designers Prabal Gurung and Monique Lhuillier, to name just a few.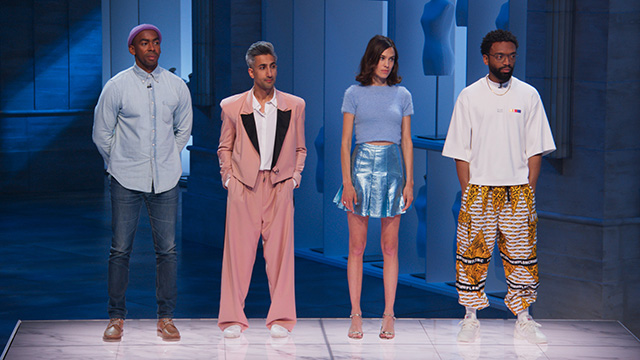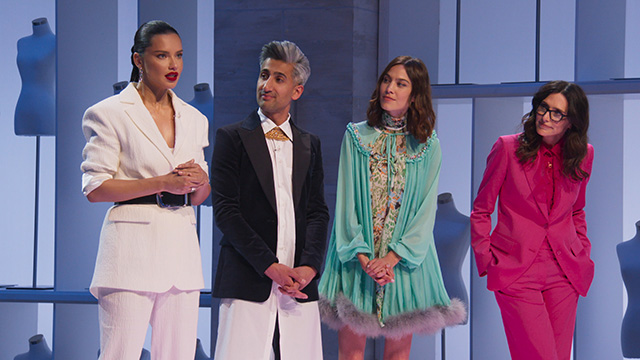 ADVERTISEMENT - CONTINUE READING BELOW
While most reality show competitions would normally get contestants who are new to the industry, Next in Fashion instead looked for those already accomplished in their field from all over the world. You'll be hooked listening to each contestant boast his own strides in the fashion from designing red-carpet looks for celebrities like Beyoncé and Jay-Z to dressing A-list stars like Taylor Swift. The show makes constant references to world-famous fashion icons and popular styles and trends—you'll really feel as though you're witnessing the future of the fashion industry unfold before your very eyes.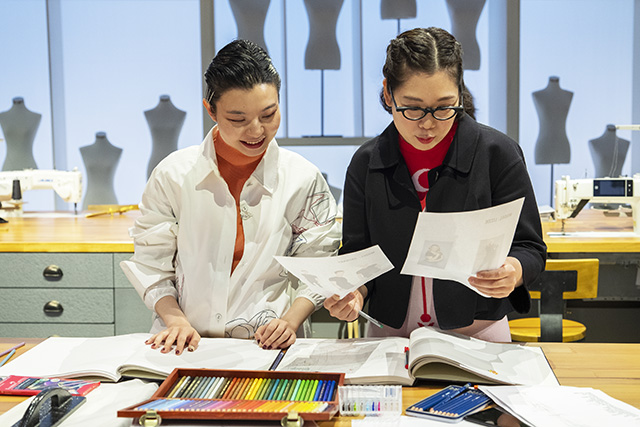 You'll watch in awe as each designer's unique creation is built from scratch in a matter of hours. France, a designer himself, has nothing but praises for the contestants. He says, "I could never do what they do. When I was designing, I definitely wasn't making incredible couture within a day and a half." He shares that his favorite challenge for the aspiring designers was in the first episode, where each one had to design red carpet looks. The introductory episode, he notes, gives viewers the chance to get to know each designer, along with his or her backstory, designing philosophy, and working style. It'll be hard not to start picking favorites and rooting for them just from the very first episode.
ADVERTISEMENT - CONTINUE READING BELOW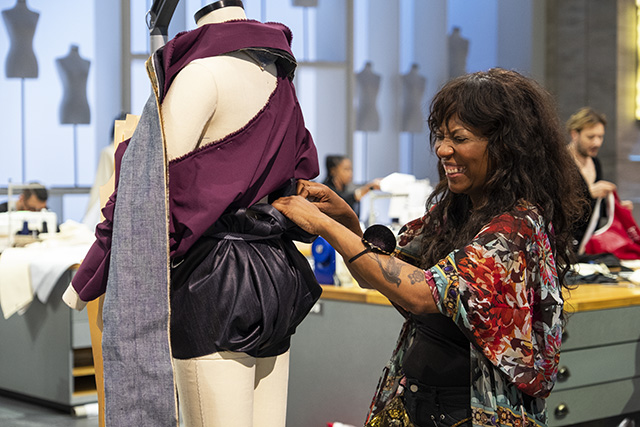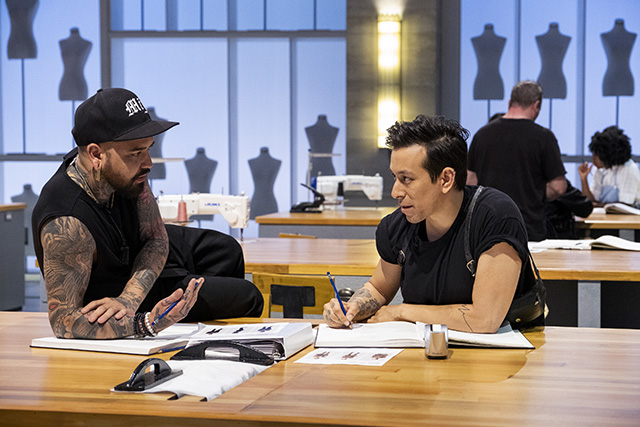 France admits his own trials as a designer as well as the long hours he spent with the contestants created a strong feeling of empathy and emotional connection for them, especially when the time to eliminate contestants came. "I know how hard it is to achieve success," he says. "I struggled for so many years to garner success in my industry. And so every time I had to give them the bad news of letting them go, or if we were struggling with a decision, I would break down. I would cry because it was so difficult to dash somebody's hopes and dreams because it took me right back to those feelings I had when I was in a similar situation."
ADVERTISEMENT - CONTINUE READING BELOW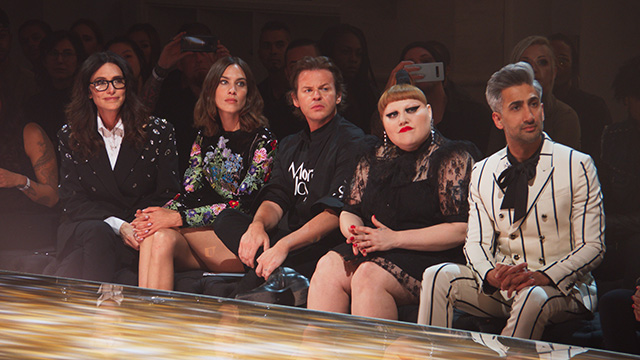 France also had lots of praises to sing for his co-host Chung, who he says is his good friend in real life. "I don't think you can fake that kind of chemistry," he says. The two originally met at a party before working together and from there, struck up a friendship. France shares how the two of them were able to have fun on set from helping each other choose their outfits to eating junk food together.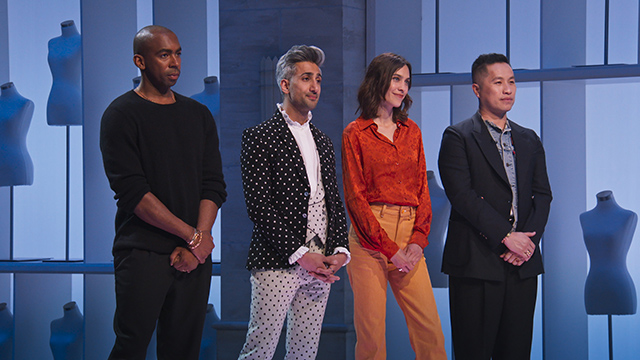 ADVERTISEMENT - CONTINUE READING BELOW
France spoke reverently about his co-host. "What was it like working with her?" he says. "A dream. I have been, for 15 years, the ultimate Alexa Chung fan. I think she's truly the best host on TV in the U.S. or the U.K." When asked what he learned about the model while working with her on set, he shares with both a chuckle and a genuine awe: "She is frighteningly attractive at five o'clock in the morning."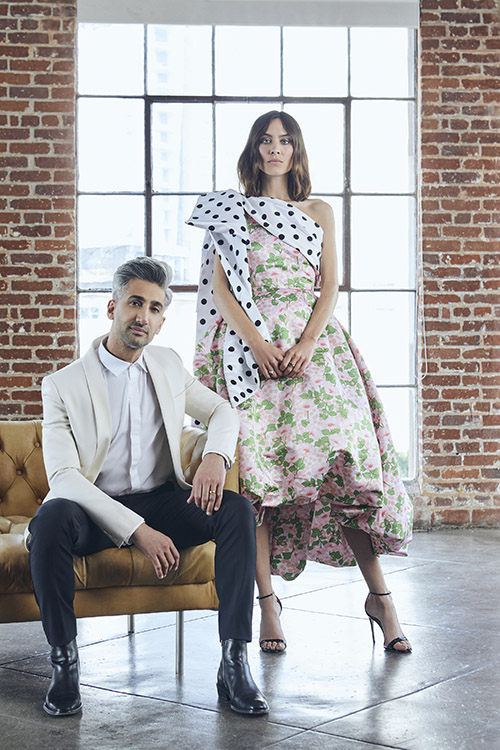 When asked about his personal criteria for judging designers' looks on the show, France says "I wanted to see something that was fresh, that was original, that inspired in a way that current brands aren't inspiring me." And he says this mindset is what ultimately helped him, Chung, and the other judges choose an overall winner.
ADVERTISEMENT - CONTINUE READING BELOW
As with many things on Netflix, Next in Fashion is a show that is looking to the future—attempting to catch a zeitgeist before it is even fully formed. The show seeks to not only highlight the best in fashion today, but to help take part in what will shape what fashion becomes. In watching it, you'll feel as though you're taking part, too.
Next in Fashion is now streaming on Netflix. Photos courtesy of Netflix.
Your guide to thriving in
this
strange new world.
Share this story with your friends!
---
Help us make Spot.ph better!
Take the short survey
Load More Stories