(SPOT.ph) To All The Boys I've Loved Before—the most watched Netflix movie of 2018—ended with Peter Kavinsky (Noah Centineo) and Lara Jean Covey (Lana Condor) walking hand-in-hand across a lacrosse field, after breaking off their fake dating contract following a declaration of true love. The music swelled, the credits rolled, and we were left to wonder—where exactly were they headed? With the release of To All the Boys: PS I Still Love You on February 12, fans all over the world no longer needed to turn to the books or fill in the blanks. The latest installment, released just two days shy of Valentine's Day, invites us to live through the bittersweet realities of being in love—and staying in love—through the eyes of idealistic Lara Jean. She navigates several stages of being in a meaningful relationship, setting off many relatable memories and insights for our own future "#pensivebakes". We'll go through these moments with you, but beware, as spoilers lie ahead!
Here are the 10 stages of watching To All the Boys: P.S. I Still Love You:
Excitement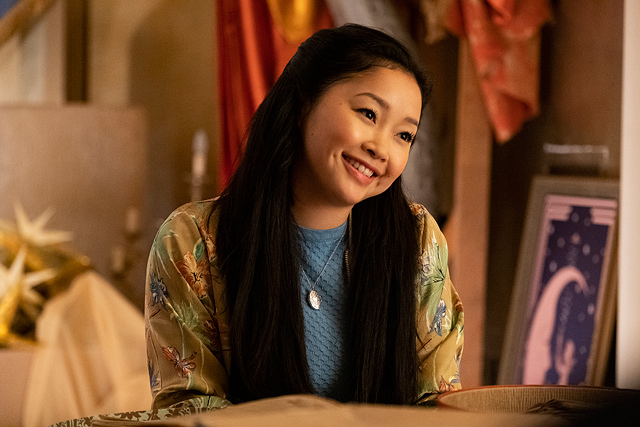 ADVERTISEMENT - CONTINUE READING BELOW
TATB:PSISLY opens with an upbeat reminder of the Lara Jean we have come to love—head in the clouds, twirling around her room, and dancing in blissful abandon while trying on clothes for her first date with Peter. Much of the franchise's appeal is owed to Lana Condor, who plays the doe-eyed, greenhorn girlfriend LJ to perfection, infecting the audience with the same mix of nervous and joyous anticipation of what the future holds for PK and LJ.
Infatuation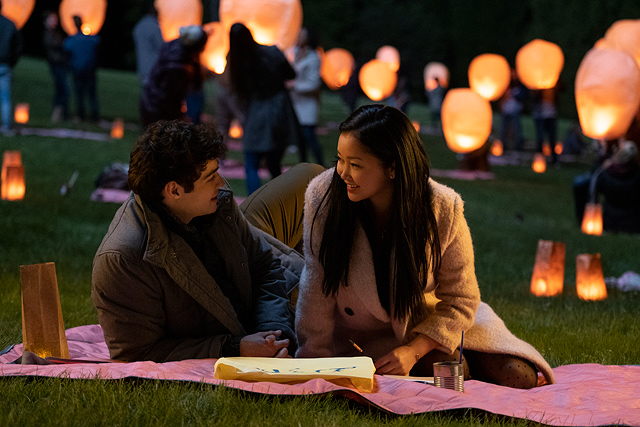 The honeymoon stage quickly begins where Lara Jean sees the world through teal and pink-colored glasses (bringing back the colorful cinematography that made To All The Boys I've Loved Before such a standout). From her first fancy restaurant date, to the magical moment setting off a lantern of hope into the night sky, and the cotton-candy-sweet carnival adventure—everything looked and felt perfect at the start. Centineo and Condor's undeniable chemistry delivered the swoon-worthy moments that knocked shippers everywhere off their feet all over again.
Anticipation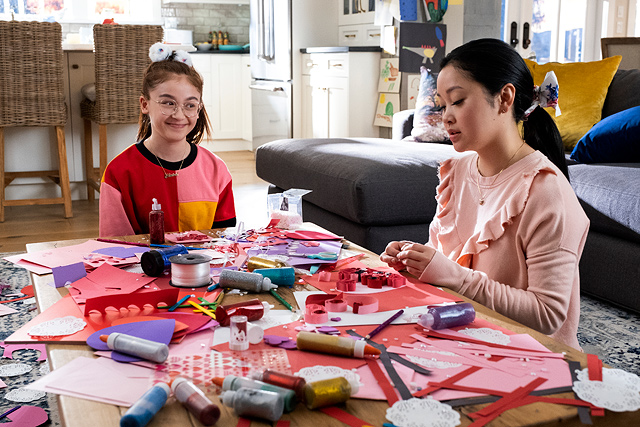 Valentine's day is an important ocassion for couples, and Lara Jean's pulling out all the stops—she's baking the best of her pastries, and she's added extra glitter and pizzazz to a handmade Valentine's card. Sure, seeing Peter's legion of admirers stings a little, but she's still expecting to have a great time. Lara Jeans eagerly waits for a serenade from Peter, only to be surprised by a dazzling gift and a thoughtful poem, presented at the track oval.
Self-doubt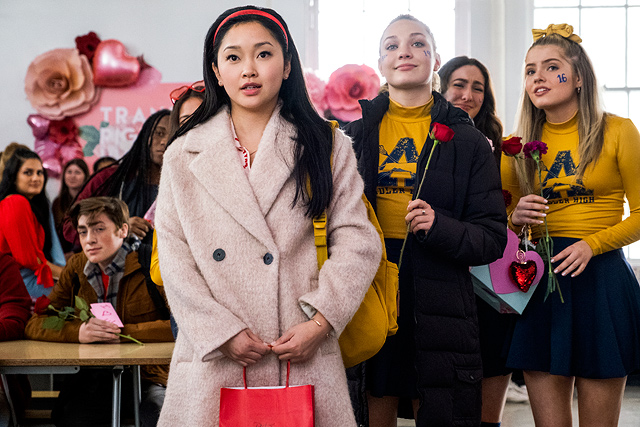 ADVERTISEMENT - CONTINUE READING BELOW
But LJ soon realizes how difficult it is to go through the "contortions of being someone's girlfriend." She talks about the possibility of being broken up on their first date; compares herself to Gen who literally and figuratively rears her pretty little head in the most crucial moments; and second-guesses what a girlfriend should or should not do in any situation. The movie teases us with a reminder of one of the most compelling reasons why young love typically fails—unresolved insecurities that chip at the cracks of a fragile relationship.
Disappointment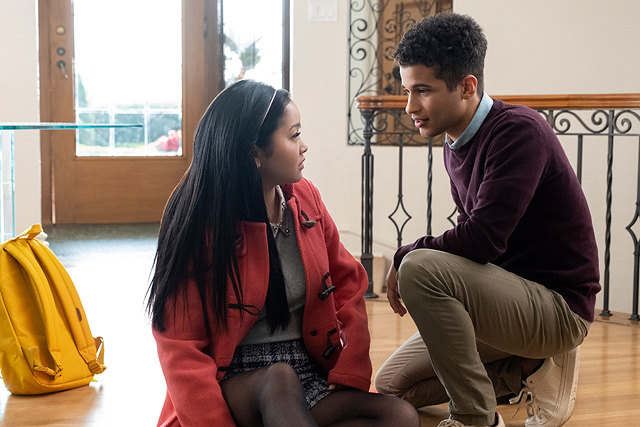 Adding fuel to the kindling—Lara Jean's increasing familiarity with Peter starts to breed disenchantment. His perennial lateness, penchant for childish party games, hordes of admirers, and unbecoming insecurity start making the relationship more tense and less fun. Enter John Ambrose McLaren (Jordan Fisher)—the piano-playing, old people-loving, letter-writing, costume-wearing bookworm who is the boy equivalent of LJ and Peter K's complete opposite. Fisher's charismatic portrayal of John Ambrose fleshes out the love triangle convincingly and puts up a credible challenge to our favorite couple. You may be solid #TeamPeter, but if you didn't find yourself swooning even just a tiny bit in that scene where he plays a beautiful piece on the piano while confessing something to LJ, you have a heart of stone.
Distraction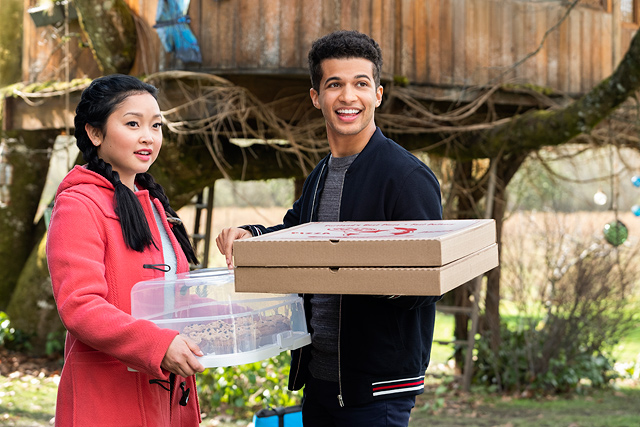 Being with Peter has been nothing but second-guessing and insecurity, and while she still loves him, self-doubt can leave a girl tired and frustrated. John Ambrose provides solace and distraction from her relationship. Being with Peter has filled her head with questions, but with John Ambrose, she's comfortable—she doesn't have to think about anything. It feels natural and comforting, and it's a welcome respite from the tension in her relationship.
ADVERTISEMENT - CONTINUE READING BELOW
Heartbreak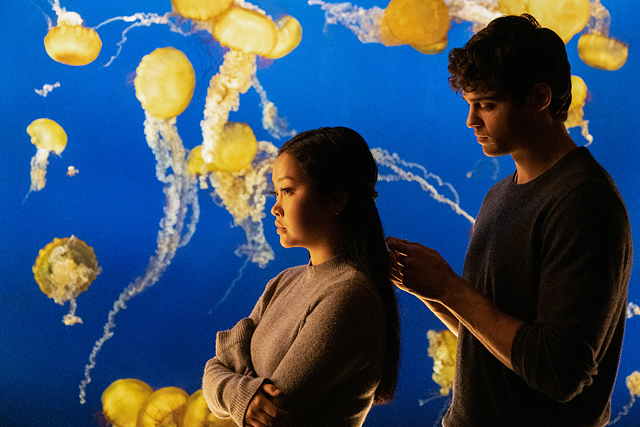 You can almost hear the collective hearts breaking during one of the most quiet scenes in the movie: It's by an aquarium filled with mesmerizing jellyfish where no more than three sentences pass between Peter and Lara Jean. Cool and carefree Kavinsky is confused and anguished, and we see just a tiny glimpse of it before he pulls himself together to drive the final nail to the coffin. We all know they were headed here but as breakup scenes go, this was one for the books. Cue the waterworks.
Acceptance
Alone again, LJ uses her time to reflect on what went wrong. Despite her discovery of how Peter was not totally honest about the start of their relationship, she makes a plan to work on how she contributed to its failure. Perhaps one of the best plot twists in the movie is how she made peace with a ghost in her past and a shadow in her present relationship with Peter. She acknowledges that it is not Peter who can't get over Gen—but her—and accepts that there will always be a link that will tie all of them together. She admits that she also wasn't totally honest with Peter. She moves forward only after tying up loose ends.
Realization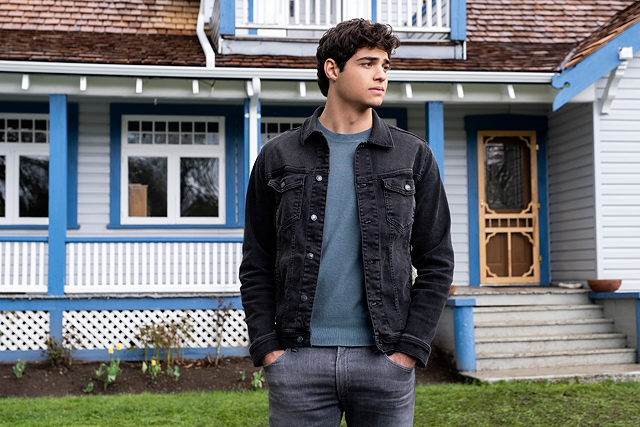 Despite her acceptance of the connection she, Peter, and Gen share, making her mind and her heart meet halfway is easier said than done. Confusion clouds Lara Jean's head and it's making her do things she thought she would never do. She made a big mistake, and she's not exactly sure if she can still fix it and get back with Peter. But as good friend Stormy said, sometimes you have to do the wrong thing to finally figure out what feels right.
ADVERTISEMENT - CONTINUE READING BELOW
Rebirth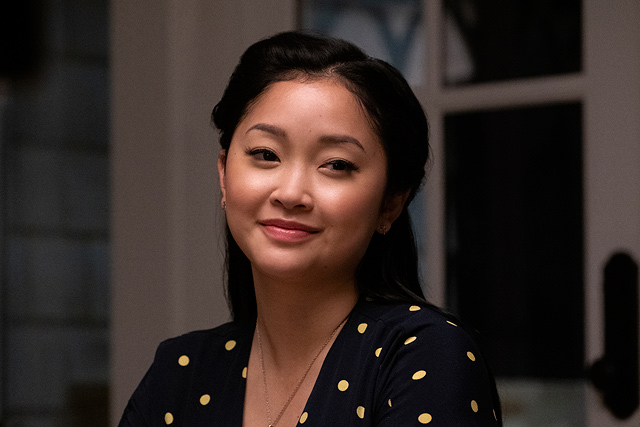 Once she makes peace with her past and her limitations, LJ finally makes a bold attempt to go after what and who she wants. The love of her life makes a smart move to meet her halfway, delivering those gut-wrenching lines that put his heart and soul on the table for the taking. While To All The Boys I've Loved Before shows us how a mismatched couple can fall in love, To All the Boys: P.S. I Still Love You reminds us of what it takes to stay in love where "to have it all, you have to risk it all."
In the end, the sequel takes us through an exhilirating roller coaster ride of first love and all its confusion, conflict, and convictions. It's the perfect way to spend the Valentine's weekend: with scenes reminiscent of celebrated '80s movies, eye-candy set design, a popping soundtrack and lines that will feed romantic Internet memes for years to come. It's a flashback to your own coming-of-age arc remembered through the refreshing naivete of its heroine Lara Jean or, if first love hasn't happened yet, a tempting teaser of what you should be looking forward to when you finally meet your own Peter K.
Your guide to thriving in
this
strange new world.
Share this story with your friends!
---
Help us make Spot.ph better!
Take the short survey
More Videos You Can Watch
Load More Stories