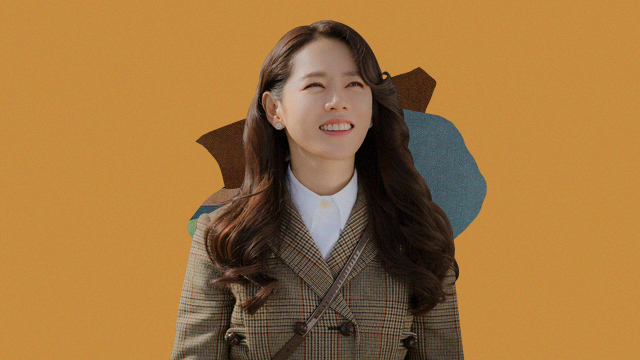 (SPOT.ph) You might know Son Ye Jin from popular Korean drama Crash Landing on You, but did you know that she's best known for her stellar work on the silver screen? With her effortless beauty, Ye Jin gained the nickname "Nation's First Love" in Korea, after several hit romance films, among them The Classic and A Moment to Remember. She has since broadened her horizons as an accomplished and critically acclaimed actress, taking on more complex and nuanced roles in various genres, in film and the occasional drama. Check out this list for some of Ye Jin's most memorable works.
ADVERTISEMENT - CONTINUE READING BELOW
Also read:
10 Things to Watch If You Like Hyun Bin From Crash Landing on You
The Stars of Crash Landing on You Talk Roles, Destiny + More
The Classic (2003)
From the same director as the hit movie My Sassy Girl, this film tells the heart-wrenching love stories of mother Joo Hee and daughter Ji Hye, both played by Ye Jin. In the present, Ji Hye discovers her mom's old diary and letters and reads them, leading to flashbacks of Joo Hee's past love story. Ji Hye is in love with fellow student Sangmin (Jo In Sung), but her friend, Soo Kyeong (Sang In Lee), also likes him. Meanwhile, in the past, we see a young Joo Hee falling for Joon Ha (Cho Seung Woo), but her parents want her to marry Tae Soo (Lee Ki Woo), Joon Ha's friend, instead. 
Summer Scent (2003)
This is the third installment of the Endless Love drama series, which spread the hallyu craze across Asia. In it, Ye Jin plays the role of Hye Won, a girl with heart disease who gets a new heart after a successful transplant. The heart belongs to Eun Hye, Min Woo's (Song Seung Heon) first love who died in a car accident. When Hye Won and Min Woo meet at the airport by accident, Hye Won's heart starts beating wildly. Feelings blossom between them, but are they real or are Hye Won's reactions simply a shadow of Eun Hye's own? 
ADVERTISEMENT - CONTINUE READING BELOW
Recommended Videos
A Moment to Remember (2004)
Based on the Japanese drama Pure Soul, A Moment to Remember deals with Alzheimer's disease and its effects on a relationship. Ye Jin plays Su Jin, a fashion designer, while Chul Soo (Jung Woo Sung) is an architect-in-training who works as a foreman. They first bump into each other at a convenience store, but it's when Su Jin visits one of her dad's sites that she immediately falls for him. Everything seems perfect in the early days of their marriage, but when Su Jin starts forgetting things, they're forced to face the truth. The film was a hit in both Japan and Korea, reinforcing Ye Jin's image as the "Nation's First Love."
April Snow (2005)
Ye Jin worked with one of hallyu's early superstars, Bae Yong Joon, for this romance film. They play Seo Young and In Su (Yong Joon), whose spouses both fall into a coma after a car accident. They discover that their partners were cheating on them with each other, and they become confidantes as they watch over their spouses together. As time goes on, things get even more complicated when Seo Young and In Su start falling for each other.    
ADVERTISEMENT - CONTINUE READING BELOW
My Wife Got Married (2008)
In this film, Ye Jin breaks out of the typical romance mold by taking on the role of polyandrous Joo In Ah. In Ah is confident about herself and her sexuality, and that—along with their shared passion for soccer—is why Noh Deok Hoon (Kim Joo Hyuk) gets attracted to her. The two fall in love and start a relationship, but In Ah warns Deok Hoon that she'll probably fall for someone else in the future. They end up getting married, but things fall apart when In Ah tells Deok Hoon that she has another man—Jae Kyeong—and she wants to maintain relationships with both of them. 
Personal Taste (2010)
This series stars Ye Jin as Kae In, a well-meaning but clumsy slob who lives in a special building called Sanggojae, designed by her famous architect father. After she discovers her long-time boyfriend had cheated on her with her best friend—and gotten married to her—she's sworn off all romance. Enter architect Jin Ho (Lee Min Ho) who desperately wants to win a bid for an art center against a rival construction firm. He pretends to be gay so that Kae In will accept her as her roommate, giving him access to Sanggojae, a building loved by the art center's director.  
ADVERTISEMENT - CONTINUE READING BELOW
Spellbound (2011)
Ye Jin continues to take on unique projects, this time going for a horror rom-com film where she plays Yoo Ri, a girl with the ability to see ghosts that bring misfortune on everyone else. Upon seeing her sad face in the crowd, magician Jo Goo (Lee Min Ki) takes a chance and gets her as an assistant for his horror show. Once Yoo Ri confides in Jo Goo, he makes it his life goal to find her a boyfriend—but he ends up falling for her instead. 
The Pirates (2014)
Ye Jin impresses with her action moves with her turn as pirate captain Yeo Wol in this period-adventure film. It tells the tale of a whale swallowing the Ming Emperor's Seal of State on its way to Joseon from China, the night before the establishment of the Joseon Dynasty. A big reward awaits whoever brings it back. Among the groups that are after it are Yeo Wol and her pirate crew and Sa Jung (Kim Nam Gil) and his fellow mountain bandits. Battles ensue in a bid to take the seal.   
ADVERTISEMENT - CONTINUE READING BELOW
Be With You (2018)
Ye Jin adds another Japanese remake to her portfolio with the lovely romance film Be With You. She plays Soo Ah, who, at the brink of death, promises to return to her husband and son a year later on a rainy day. To husband Woo Jin's (So Ji Sub) surprise, she does exactly that, but while she's back, she doesn't remember anything, and he sets to work on rebuilding their happy family. 
Something in the Rain (2018)
This drama is Ye Jin's much-awaited return to the small screen after five years. In this realistic romance drama, she plays café supervisor Jin Ah, a woman in her 30s striving to reach her career goals. Joon Hee (Jung Hae In) is a charming video game animator in his 20s. He's the younger brother of her best friend, and he's just returned from abroad. When they fall for each other, Jin Ah struggles with her family as it's considered taboo for a woman to date someone younger. Will their love survive? 
ADVERTISEMENT - CONTINUE READING BELOW
Share this story with your friends!
---
Help us make Spot.ph better!
Take the short survey
Load More Stories