(SPOT.ph) K-Drama Crash Landing On You has been the talk of the town lately, with its attractive leads in the form of Son Ye Jin and Hyun Bin, the gripping storyline, and the glimpse into life in North Korea. If you're still recovering from that almost two-hour-long finale, don't worry, we completely understand. Several aspects make the drama memorable, one of them being the scenic locations in South Korea, Switzerland, and Mongolia. Sure, they look good on-screen, but if you're raring to live out your Crash Landing On You fantasies in person, we round up some places seen in the drama so you can add them to your bucket list or your next travel itinerary. Be warned though: There are spoilers in this list, as some locations appear later in the drama.
Here are 10 filming locations featured in Crash Landing On You:
Schörren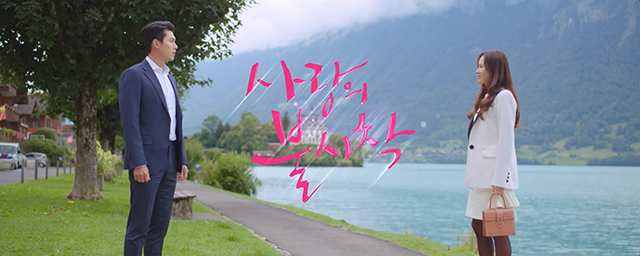 ADVERTISEMENT - CONTINUE READING BELOW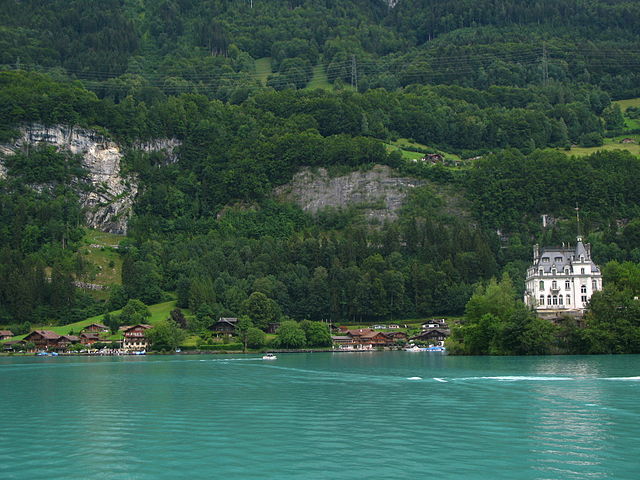 One of the series' official stills (and the opening title card!) featuring Hyun Bin and Son Ye Jin was shot on the scenic street of Schörren by Lake Brienz. Recreate the familiar scene with your friends or pose by yourself to stage the perfect moment for your 'gram. Plus, you'll have the Seeburg Castle, or the Schloss Seeburg, in the background!
Schörren is in Iseltwald, Bernese Oberland, Switzerland.
Grandhotel Giessbach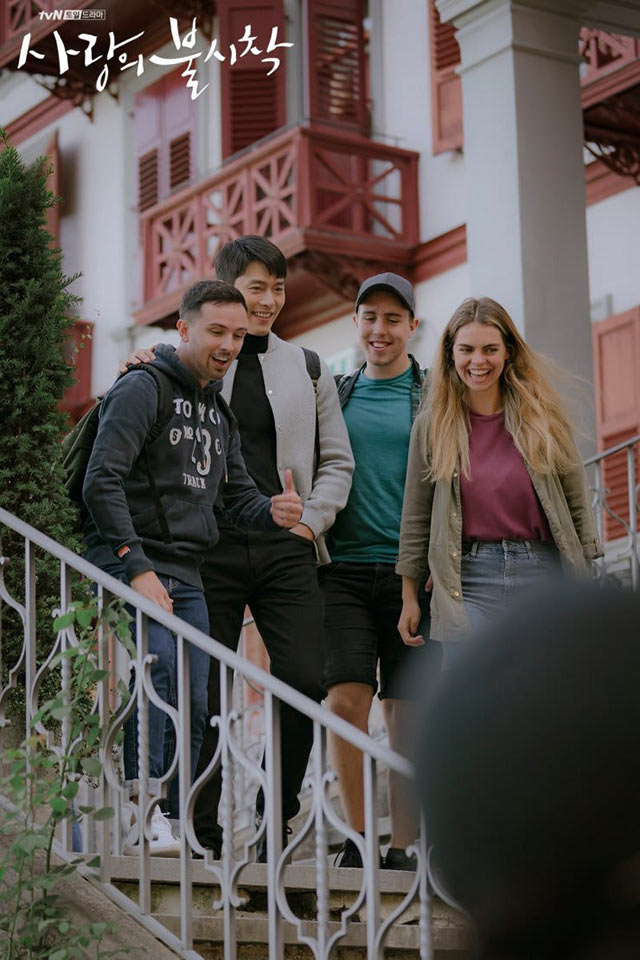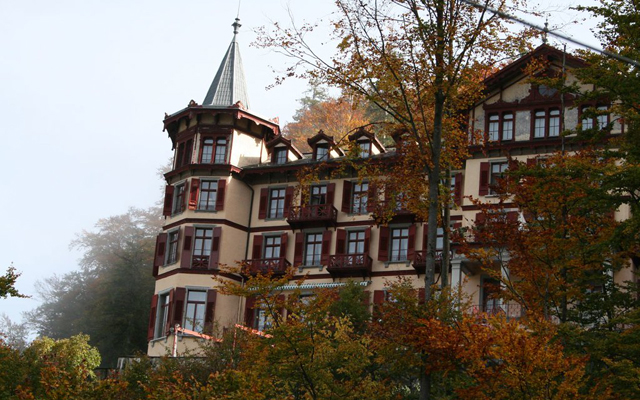 The Grandhotel Giessbach in Brienz, Switzerland is, as its name suggests, actually a hotel, but it makes an appearance in the drama as the fictional music school Ri Jeong Hyeok attends while studying in Switzerland prior to his military days. You'll also spot it after Seo Dan visits Jeong Hyeok for the first time since their engagement. In real life though, The Grandhotel Giessbach is a historic house from 1874 located in a secluded area on a hill above Lake Brienz. Lush greenery surrounds the hotel, as it's planted in the middle of a 22-hectare park. And yes, you can book a stay!
Grandhotel Giessbach is in Brienz, Bernese Oberland, Switzerland.
Lake Brienz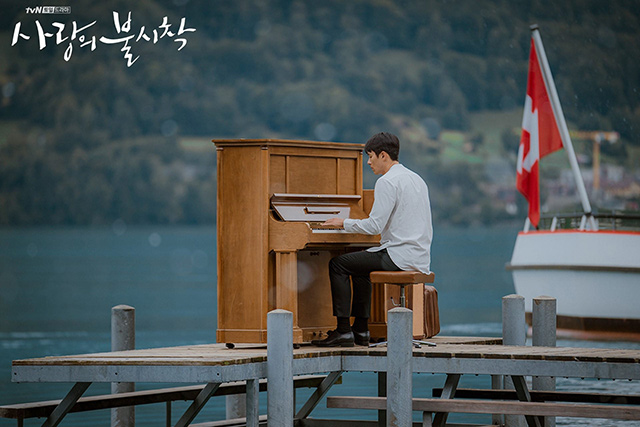 ADVERTISEMENT - CONTINUE READING BELOW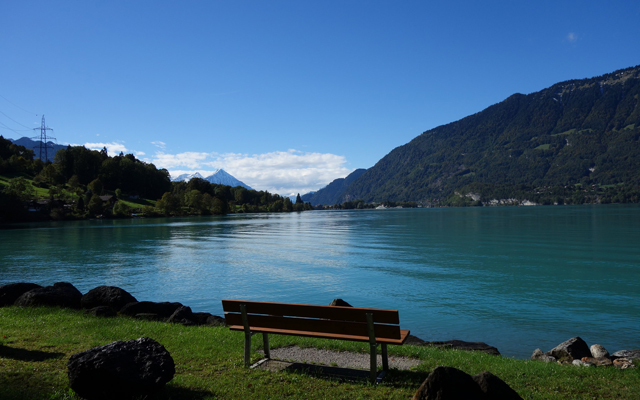 It's not every day that you see a good-looking Captain Ri play piano by a lake, but this scene (thankfully!) gives you just that. This was shot on the southern shore of Lake Brienz, in the small Iseltwald Village in the Bernese Oberland region of Switzerland. To ensure privacy and to keep the serene feel of the scene, the shooting location was situated in front of a private residence next to the port of Harbor Iseltwald.
Lake Brienz is in Iseltwald, Bernese Oberland, Switzerland.
Kleine Scheidegg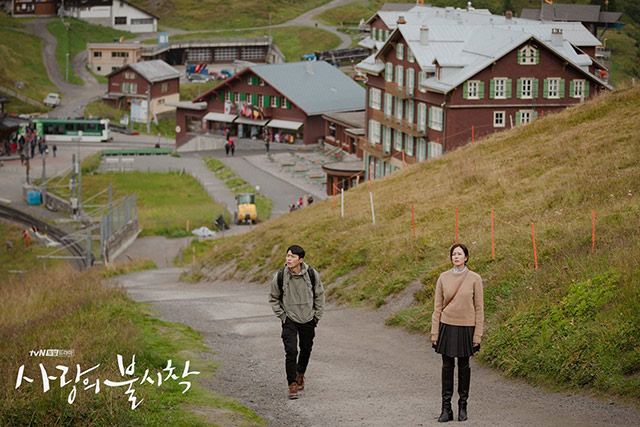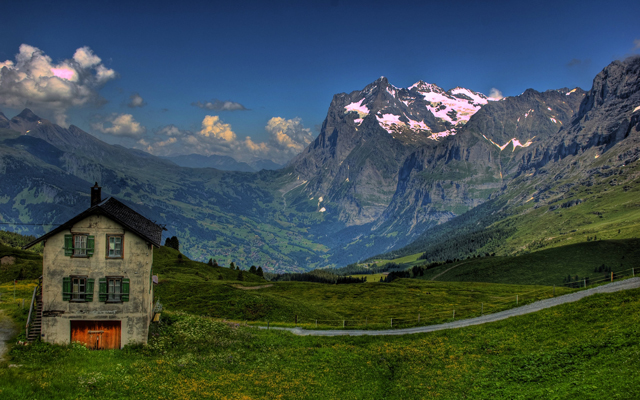 Prior to Captain Ri and Se Ri meeting in North Korea after her paragliding incident, they'd been to some places separately in Switzerland. At the end of episode 2, they drop by Kleine Scheidegg via train, a mountain pass with an elevation of 2,061 meters in the Swiss Alps. Situated between the Eiger mountains and Lauberhorn mountains in Lauterbrunnen in the Bernese Oberland region, the pass's name translates to Small Watershed, and serves as a popular stop for tourists. Should you decide to visit, there are nearby hotels and restaurants.
Kleine Scheidegg is in Bernese Oberland, Switzerland.
ADVERTISEMENT - CONTINUE READING BELOW
Münsterbrücke Bridge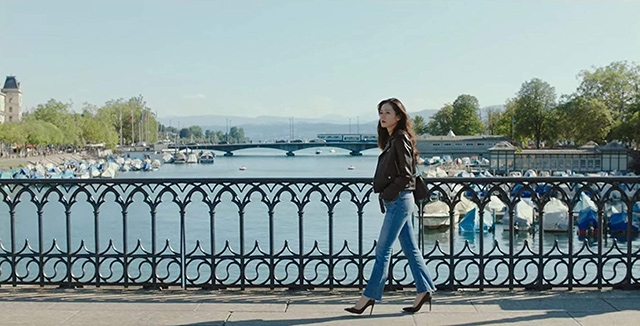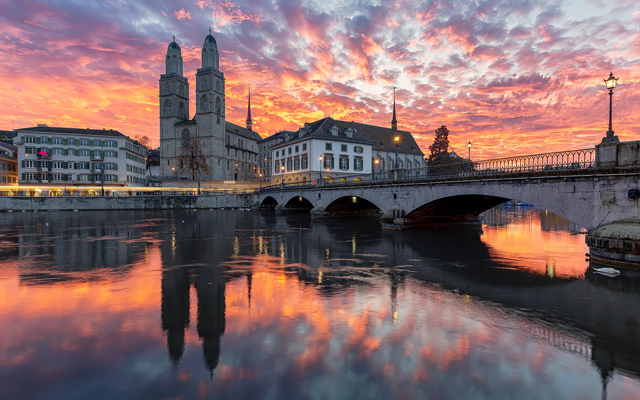 The series teaser showed Se Ri musing about her life on a bridge, which was shot at the Münsterbrücke in Zürich, Switzerland. The Münsterbrücke is part of the Swiss Inventory of Cultural Property of National and Regional Significance, and it is a bridge with two lanes for wheeled vehicles and a sidewalk on each side for pedestrians. Aside from getting to walk around and feel like Se Ri in Switzerland, you'll also get to walk a scenic route and experience one of the country's important cultural landmarks.
Münsterbrücke Bridge is in Zürich, Switzerland.
The Fraumünster Church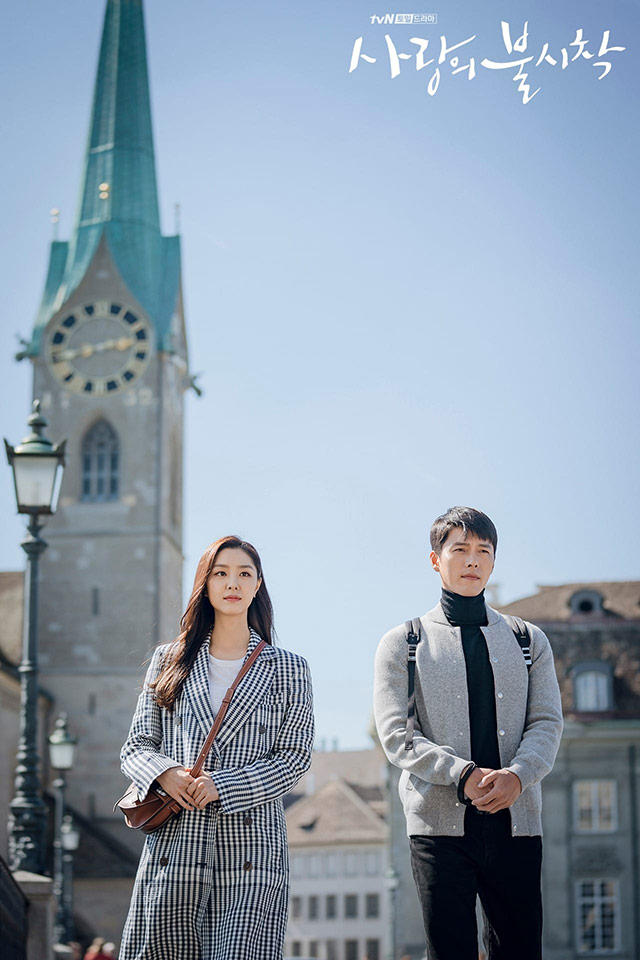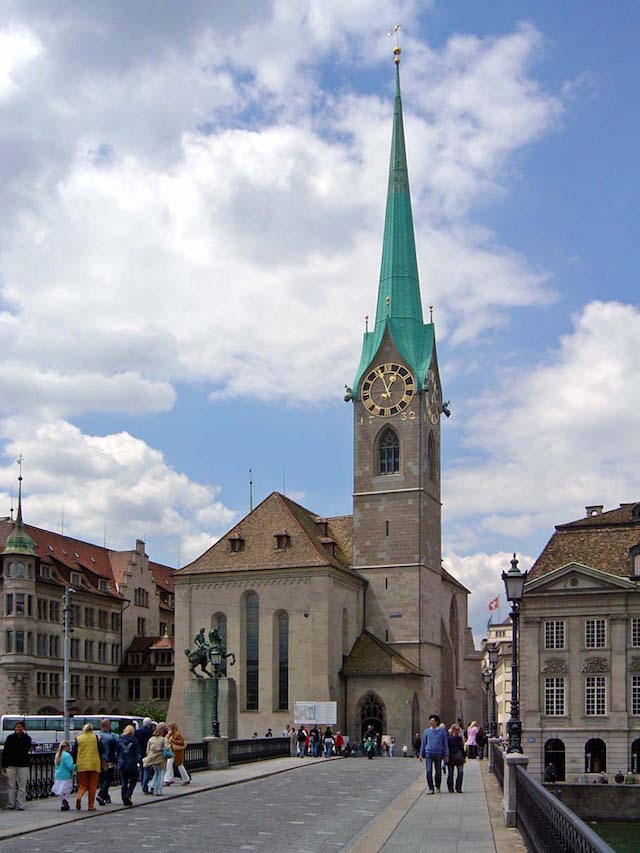 ADVERTISEMENT - CONTINUE READING BELOW
You've seen Se Ri on the Münsterbrücke bridge, but as the camera pans, you'll be pretty impressed by the church on one end of the bridge. This is the Fraumünster, a church founded in 853 by Louis the German. Aside from the magnificent exterior, its interiors also boast a rich history. The church is known for five stained glass windows done by Marc Chagall in 1970. Access to the church's crypt was allowed starting in June 2016, where you'll be able to see a collection of artifacts, an exhibition on Zürich's history and reformation, and the church's own architectural history. The Fraumünster is one of Zürich's four main churches, alongside the Grossmünster, Prediger, and St. Peter's churches.
The Fraumünster Church is at Münsterhof 2, Zürich, Switzerland.
Panorama Bridge Sigriswil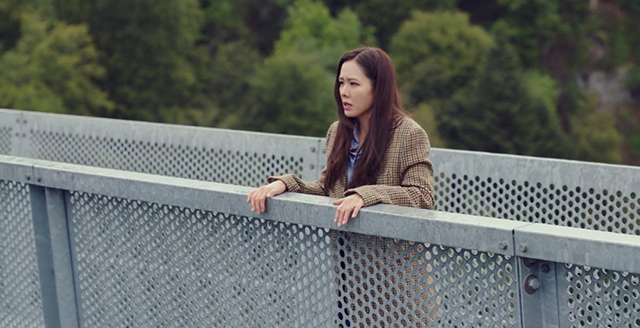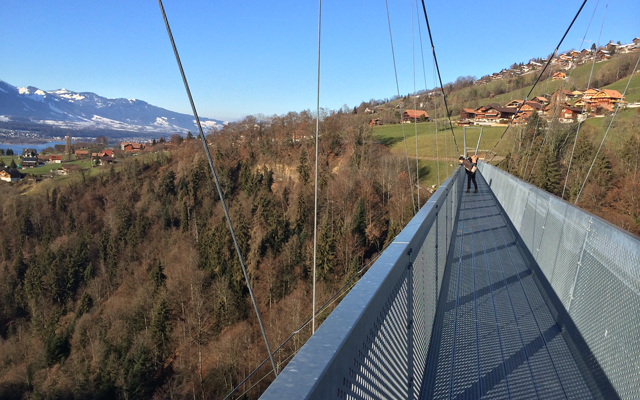 This 340-meter-long suspension bridge has a stunning view of the Bernese Oberland Peaks. You'll also be right above the beautiful Lake Thun, and you'll get to see the bottom of Gummischlucht gorge. Se Ri has her fair share of existential thoughts on this bridge, where she gets momentarily disturbed by Jeong Hyeok, who asks her to take a photo of him and then girlfriend Seo Dan.
Panorama Bridge Sigriswil is in Sigriswil, Thun, Switzerland. The bridge is open during different times of the year and of the day. Schedules are posted on the Interlaken Tourism website.
The Trans-Mongolian Railway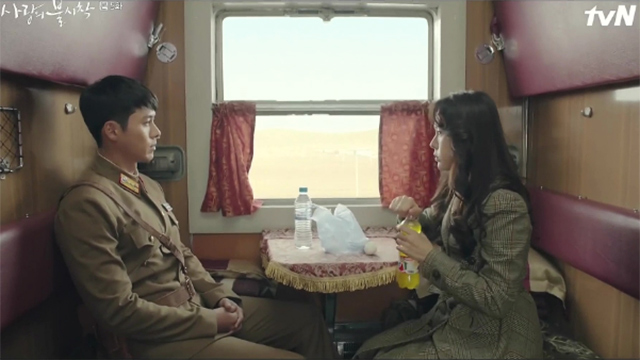 ADVERTISEMENT - CONTINUE READING BELOW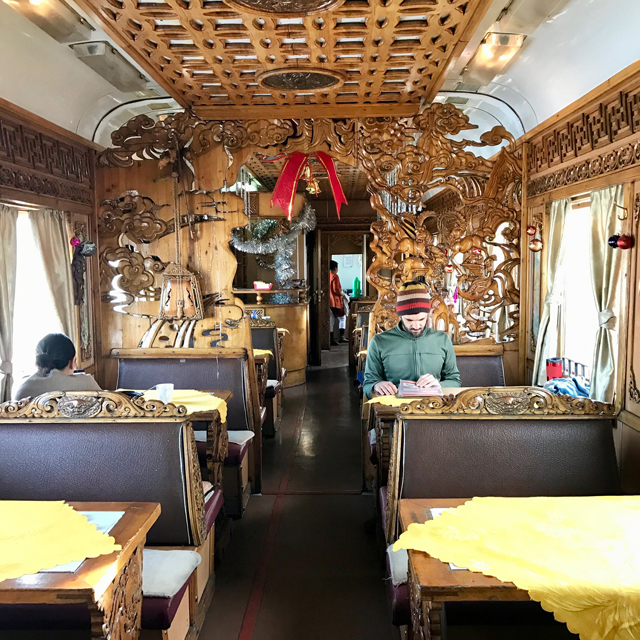 Captain Ri accompanied Se Ri to get her passport photo in Pyeongyang, and to get there, they had to go by train. The interior shot was actually filmed inside a real train cabin in Mongolia's Trans-Mongolian Railway, which passes through Russia, China, and Mongolia.
The Trans-Mongolian Railway runs along the Trans-Baikal (Trans-Siberian) railway in Russia and Jining City in China, by way of Ulaanbaatar in Mongolia.
Ulaanbaatar Railway Station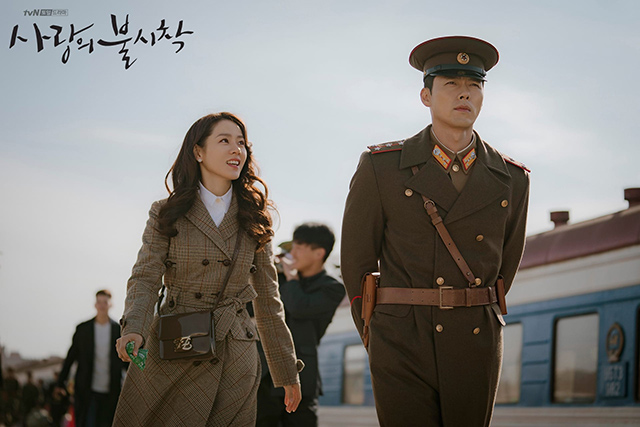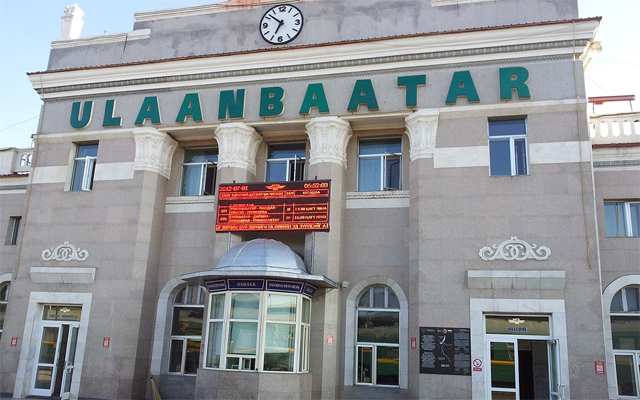 The series might have you believing that the Ri-Ri couple arrived in Pyeongyang after the train ride, but this familiar scene was actually shot at the Ulaanbaatar Railway Station, the largest train station in Mongolia. With the right production touches and proper camerawork and editing, the crew was able to make audiences believe this was actually shot in North Korea.
The Ulaanbaatar Railway Station is in Ulaanbaatar, Mongolia.
The Red Ginseng Spa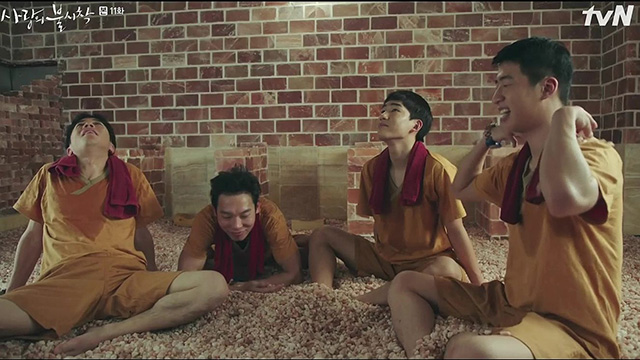 ADVERTISEMENT - CONTINUE READING BELOW
The Red Ginseng Spa becomes the hotel of Captain Ri's four underlings—Pyo Chi Su (Yang Kyung Won), Park Kwang Beom (Lee Shin Young), Kim Ju Meok (Yoo Su Bin) and Geum Eun Dong (Tang Joon Sang) as well as Jung Man Bok (Kim Young Min)—during their stay in Seoul. While Korean spas have a variety of rooms and odd services that involve foam, hot stones, and herbal remedies, all the treatments at the Red Ginseng Spa are infused with, well, ginseng. Services include the Taegeuk Bubble Sense Therapy, which has you surrounded in ginseng bubbles, and access to the Aqua Zone, an outdoor open-air tub that gives visitors a view of Mount Maisan.
Red Ginseng Spa is at 5 Jangneung-ro, Tanhyeon-myeon, Paju-si, Gyeonggi-do, South Korea.
Share this story with your friends!
---
Help us make Spot.ph better!
Take the short survey
More Videos You Can Watch
Load More Stories