No Need to Keep Your Love for Baby-Sitters Club a Secret
You can never be too old for good TV!
(SPOT.ph) Do you remember the slew of young-adult books you used to devour as a kid? Well, one of them has recently been resurrected: Netflix just dropped their TV drama remake of the The Baby-Sitters Club this month! While you can still expect the same gang of entrepreneurial, baby-sitting, preteen girls, the series is more than just your usual nostalgia hit. The remake is set in the 21st century and the story definitely evolved with the times—while remaining familiar and relevant.
Yes, to answer the most-important question: the landline lives! The gang is still composed of Kristy Thomas (Sophie Grace), Mary Anne Spier (Malia Baker), Claudia Kishi (Momona Tamada), Stacey McGill (Shay Rudolph), and Dawn Schafer (Xochitl Gomez)—only they're now all modern-day kids (as they were when you probably first met them). The cast is joined by '90s teen queen Alicia Silverstone, who plays Elizabeth Thomas, Kristy's mom. 
ADVERTISEMENT - CONTINUE READING BELOW
CONTINUE READING BELOW
Recommended Videos
"There was just so much renewed interest in the books from these adults who had read them when they were kids," said the book series author Ann M. Martin in a statement. She pointed to the fact that her readers then have all grown up and now wanted to see their childhood faves in today's world. This became the series' guiding light, making it the heartwarming and feel-good show it is now.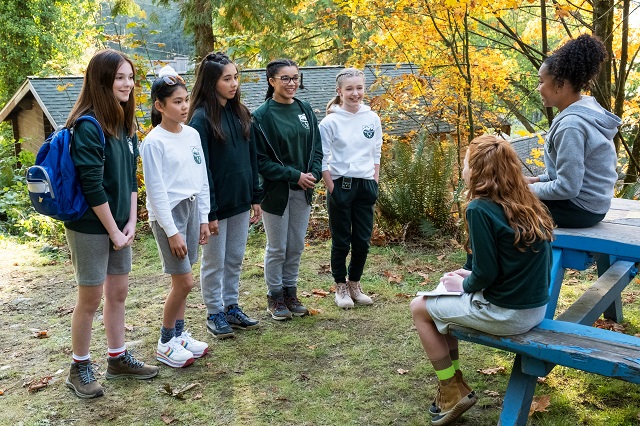 ADVERTISEMENT - CONTINUE READING BELOW
One of the most engaging things about Netflix's iteration is it also tackles some pretty serious subjects: Claudia is an American of Japanese descent who learns about her grandmother's difficult past; Kristy is a budding social warrior who isn't afraid to call people out for being unfair; Dawn's character is now portrayed by a Latina—"I am thrilled to be part of this shift in storytelling," Gomez tells SPOT.ph in an interview. Needless to say, The Baby-Sitters Club already tackled some pretty serious topics as a book series and the show has kept its progressive tradition.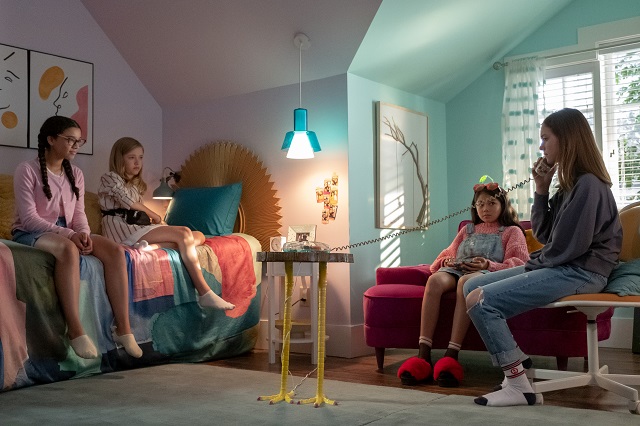 ADVERTISEMENT - CONTINUE READING BELOW
"I can't tell you how important it is that a Latina character and her family are represented on the series. Growing up never really seeing anyone who looks like you in a popular TV show makes a lasting impact on how important or valued you feel as a person," continues Gomez. In the series, it is just Dawn and her mom—a loving but rather strained relationship as it usually ends up with Dawn picking up after her easy-going mother. 
Meanwhile, Claudia goes on a pretty sudden journey of self-discovery on the show. We can't give away much, but it revolves around how Japanese immigrants were kept in internment camps in the U.S. during World War II. "Portraying this scene as Claudia, I felt the importance of knowing about yourself, your family, and history, because those pieces of knowledge build your own identity. I hope the audience feels the same way after watching it," says Tamada, whom To All the Boys fans would remember for playing a young Lara Jean. 
ADVERTISEMENT - CONTINUE READING BELOW
Claudia's character was of Japanese descent in the books, too, something that stuck with Tamada when she first read the series in elementary school. "It was so exciting to see a Japanese-American character depicted in the books, and I loved to imagine that I was in the story as Claudia!" she says. "This moment feels full-circle now, to say the least."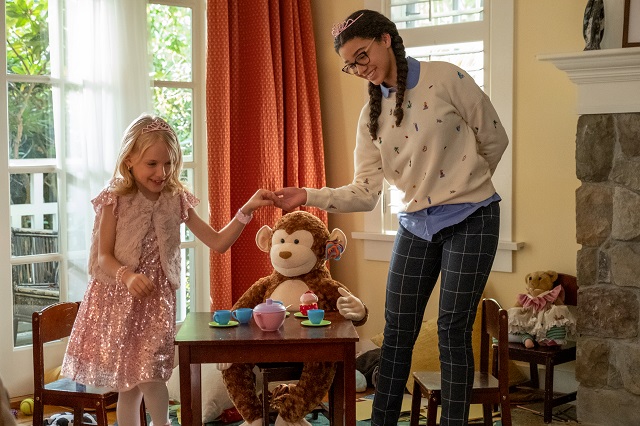 ADVERTISEMENT - CONTINUE READING BELOW
The series also touches on the death of Mary Anne's mother when she was young, leaving her father a touch over-protective. "I found it a little challenging because my own mom is such a big part of my life and I don't know what I would do without her," says Baker. 
Stacey and Kristy are incredibly strong characters in their own right. Stacey has just moved in to the quaint town of Stoneybrook from New York City—after a rather traumatic experience at her old school. She then struggles to fit in with the new crowd, while hiding a secret. "I know how cliché [it] sounds, but if you try to change yourself to fit in or be like others, you'll never find the friends that love you for who you actually are," says Rudolph.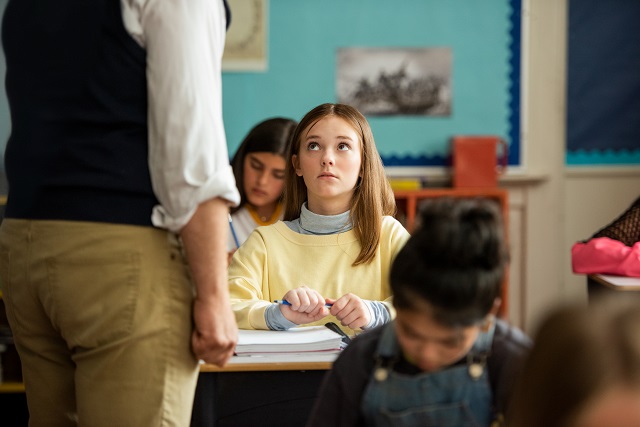 ADVERTISEMENT - CONTINUE READING BELOW
The new club may not be exactly the same as their book versions, but the same strength is seen in its self-proclaimed—and deservedly so—leader. "'Bossy' has a negative connotation, so I don't really like that term," says Grace, who plays Kristy on the show. Her character goes head-to-head with others due to her belief in doing what is right, and while people today would be quick to dismiss that attitude as negative, "I prefer to look at it as someone having confidence in an opinion or a way to do something and leading others in that fashion," she adds. 
The girls have devoured The Baby-Sitters Club books since childhood, too (Gomez boasts 80 copies on her shelves) and the different characters they portray stay true to the ones you grew up loving. The BSC's stories may now be set in a different time, but they're still just as good at making you feel that even when it might feel like it, you're never truly on your own.
ADVERTISEMENT - CONTINUE READING BELOW
Hey, Spotters! Check us out on Viber to join our Community, download our cool Sticker Pack, and subscribe to our Chatbot.
Load More Stories