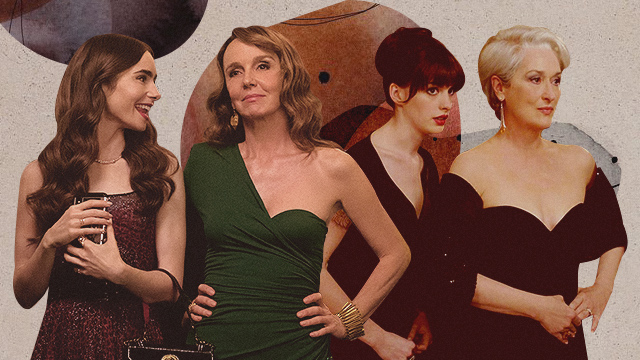 (SPOT.ph) A job others would kill for, a boss who might just rather have you dead, a woman in a fish-out-of-water situation, and, of course, one hell of an enviable wardrobe. The new series Emily in Paris sure has some very familiar themes—and we feel it's similar to the 2006 cult classic The Devil Wears Prada in an awful lot of ways. People have pointed to Sex and the City as the series' main predecessor but for this smackdown, we want to shine the light on another possible influence. Who wouldn't want to revisit the pop-culture fixture and see how the new series matches up? If you haven't seen the series, then be warned of some minor spoilers ahead. If you haven't watched the movie, well, why the heck not?
ADVERTISEMENT - CONTINUE READING BELOW
Also read:
This Upcoming Netflix Series Set in Paris Is Your Next Fun Binge-Watch
Location: Paris vs. New York City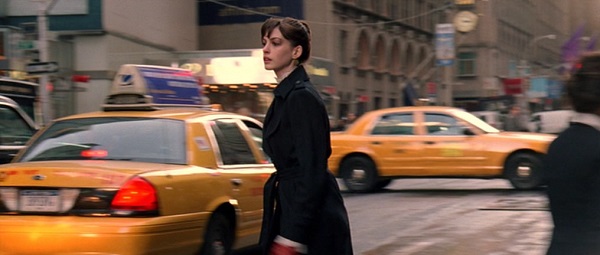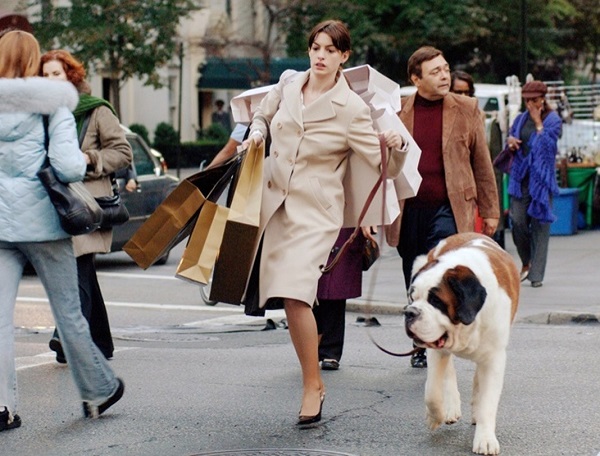 Granted that part of The Devil Wears Prada takes place in Paris—and is also where Andy (Anne Hathaway) finally comes to her senses—we have to say that the series does have an advantage when it comes to location, especially since the "Paris" element is a focal part of the story. Not to take away from Andy's New York City, of course. We get to see a bit of what must be Vogue's inner workings in the Runway office, the fictional counterpart of the publication run like a fort by Miranda Priestly (Meryl Streep, as if you didn't already know), glimpses of Central Park, and all the galleries, historic buildings, restaurants and whatnot that makes New York City the global melting pot that it is.
CONTINUE READING BELOW
Recommended Videos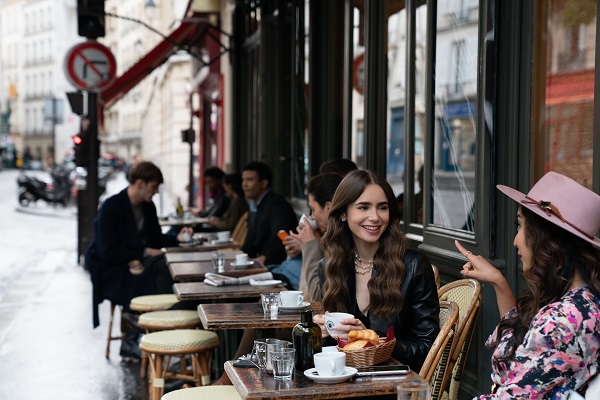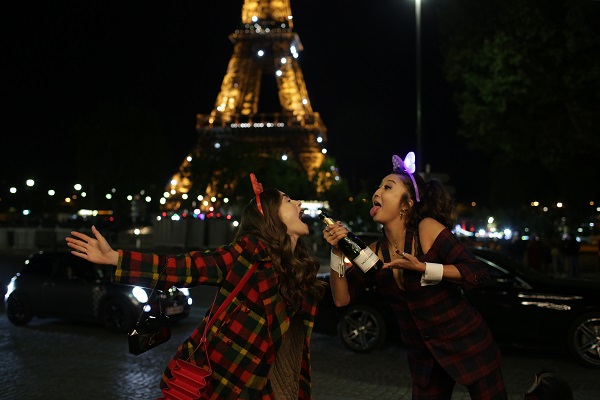 Emily in Paris isn't subtle with its use of Paris as an escape for the viewer—it's literally in the title. And TBH, if all you want is to imagine yourself landing a dream job in Paris then this is the perfect show. Emily (Lily Collins) is a newbie in the French capital and takes it all in, from the Eiffel Tower at night to all the prime Instagrammable spots in every arrondissement. Plus, we can't count how many street-side cafés and al-fresco restaurants she and Mindy (Ashley Park) dined at, giving us all the vicarious experience of basking in the Paris mystique—and more importantly, gorging on French fare. Speaking of, anyone else wonder just how long her lunch hours are?
ADVERTISEMENT - CONTINUE READING BELOW
Winner: Emily. In Paris. The title says it all.
Escapism at its best
Virtual guide to all the cool IG spots for when we finally do get to travel
Gives us all the clich

éd

 Paris shots our travel-deprived hearts could want
Evil Boss: Miranda Priestly vs. Sylvie Grateau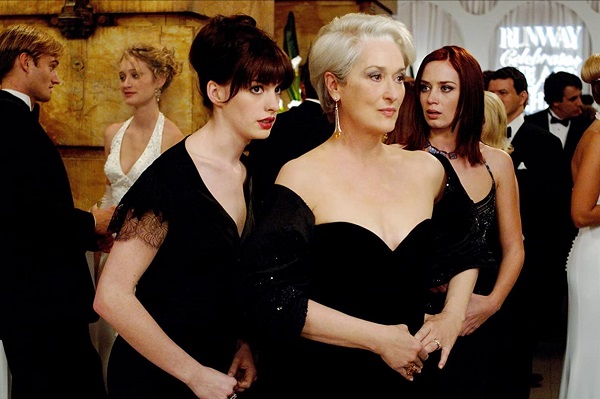 With all due respect to Sylvie (Philippine Leroy-Beaulieu), we have to say this isn't much of a competition. Miranda Priestly was the definition of a "boss" before terms like "girl boss" came into the vernacular. Her multi-layered character and ruthless self-preservation made her a "dragon lady, career-obsessed snow queen" in the eyes of the press—but her storyline opened a much-needed discussion on why society is so cruel to successful women (and women in general). When the movie first came out in 2006, Streep's portrayal of the editor-in-chief had everyone girding their loins and more importantly, discussing all the layers.
ADVERTISEMENT - CONTINUE READING BELOW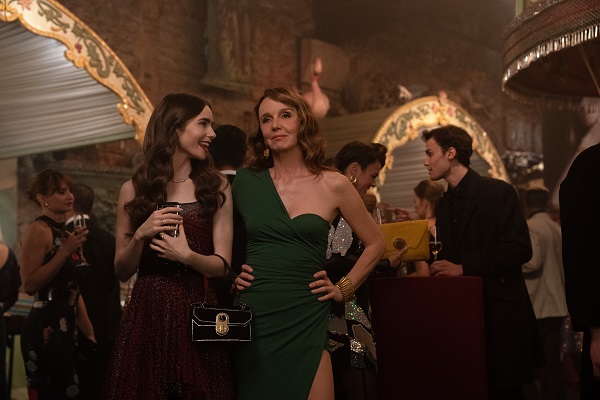 To be fair, the first season of Emily In Paris hasn't really explored what drives Sylvie's character. She's a boss all on her own, ready to guard the brand she's led all these years from the optimistic hands of a foreigner—understandable to an extent, we suppose. And she's slowly being more amiable to the changing of the times, a.k.a. Emily and social media. The only thing we desperately need an explanation for is why this badass lady needs to be a mistress. 
Winner: Miranda Priestly
Do we really need to explain?

Sorry, Sylvie.
Love interest: Nate vs. Gabriel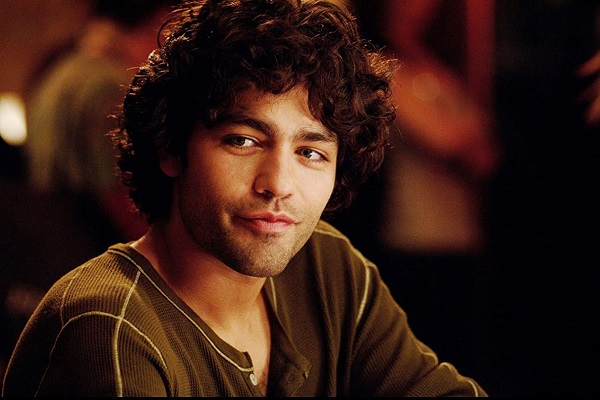 ADVERTISEMENT - CONTINUE READING BELOW
We're not sure what we're aiming for in this category either. Clearly it can't be the best, most supportive "boyfriend" so we're going to go with "least problematic" instead. The character of Nate hasn't gone down in history particularly well. Has anyone ever counted how many times he was being an unsupportive partner to Andy throughout the movie? Though we have to admit Andy wasn't exactly the best girlfriend either. Remember writer Christian Thompson (Simon Baker)? The only thing we do like is that the movie left Nate and Andy's relationship a question mark at the end—it was the type of closure that said you didn't need a partner to be your best self.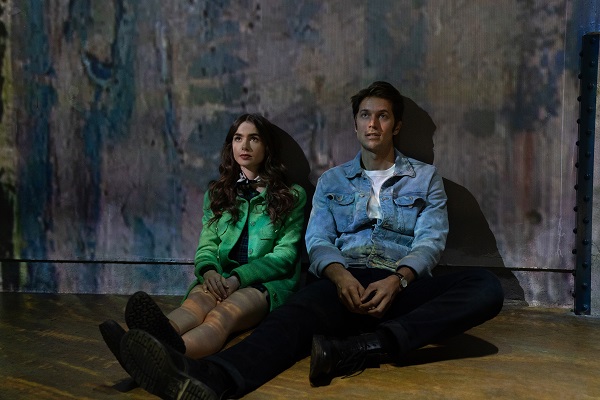 Doug, the Chicago boyfriend, was conveniently dispatched by the second episode so we could all focus on the dreamy French chef—because of course he had to be a chef—next door. Emily's relationship with Gabriel (Lucas Bravo) was off to a cute start that almost immediately spiraled into problematic territory. Don't even get us started on Antoine (William Abadie), the textbook French chauvinist that society still tolerates for whatever reason. His only redeeming factor is that he listened to Emily's call-out on his sexism—but then his interest turns pretty creepy, too.
ADVERTISEMENT - CONTINUE READING BELOW
Winner: And the award for "least problematic" love interest goes to Gabriel!
Only because his point of comparison was already relatively low
The main barrier to their relationship cleared out conveniently before the deed so we guess that makes it fine—technically
Is next season going to start with a Ross-style "We were on a break!" excuse?
Career path: Budding journo vs. Social media influencer, perhaps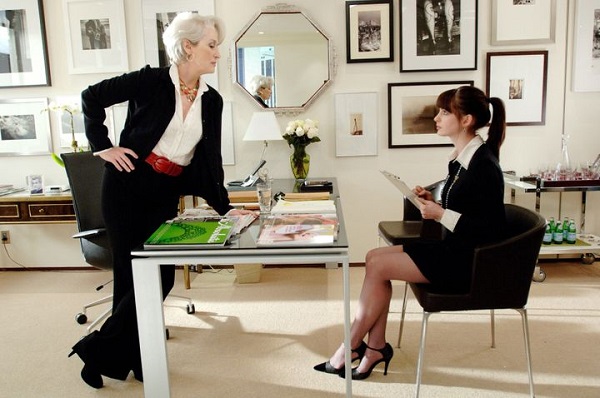 So both landed dream jobs in the world's most enviable cities that neither were prepared for in any way. Cool. Both are tough girls unwilling to back down so yay on that note. But that's pretty much where the similarities end. The Devil Wears Prada, being a movie, shows us Andy's transformation from the bumbling fresh grad to the ultra-resourceful writer she was meant to be. Her time under Miranda, while not exactly on the path she was aiming for, gave her the skills, lessons, and somewhat ironically, the self-worth she needed for the career she did want.
ADVERTISEMENT - CONTINUE READING BELOW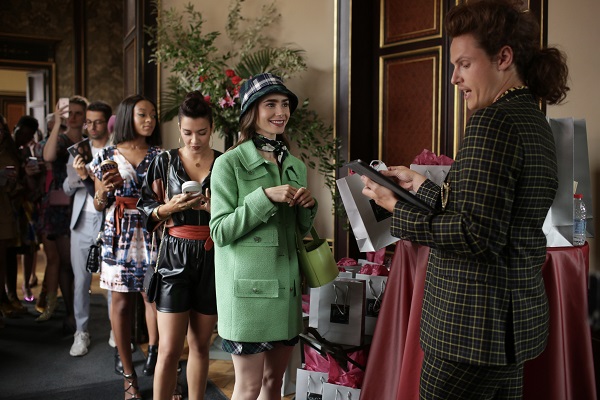 Meanwhile, Emily in Paris is just on its first season so we'll have to wait and see how she grows career-wise. But quick recap: You have probably seen all the craze her sudden status as influencer generated online and TBH, we don't really get it either. It is one of the main points that have people so polarized over the series. How did she get so many followers with no real strategy other than to post pictures of herself in Paris with cliché puns? Maybe her super cool camera phone case had something to do with it. 
Winner: Andrea Sachs
Granted, we haven't seen Emily's full career story arc yet but the influencer career shift has our eyebrows raised way up
Who doesn't love it when someone who has struggled for so long finally gets what she deserves?
Miranda's call to Andy's prospective new job was a nice touch that screamed of validation—even if we were just watching 
ADVERTISEMENT - CONTINUE READING BELOW
Wardrobe: The aughts vs. The 2020s
First things first, costume designer Patricia Field is behind the fashion of all three titles: Sex and the City, The Devil Wears Prada, and Emily in Paris. So we have her to thank for the unforgettable style in each one!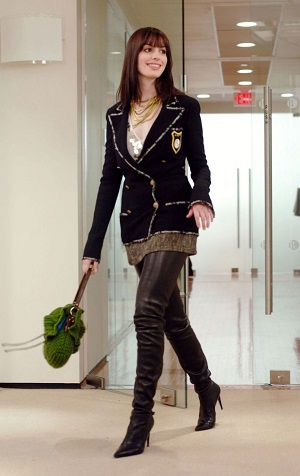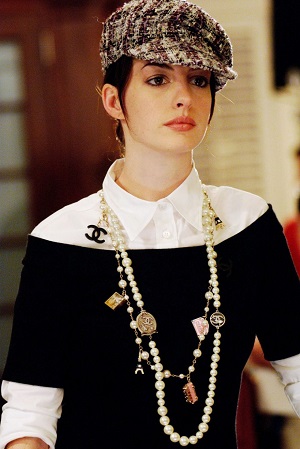 ADVERTISEMENT - CONTINUE READING BELOW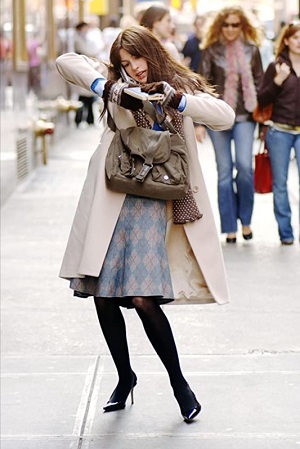 We have to admit, that montage of Andy going around New York City with her outfits changing from better to better and even better lives in our heads completely rent-free. That being said, the 2000s isn't exactly a fashion era we can be proud of so some of Andy and Miranda's—and even Emily's (Emily Blunt)—outfits might be better off within the time and place of the movie while still serving up some inspiration for today.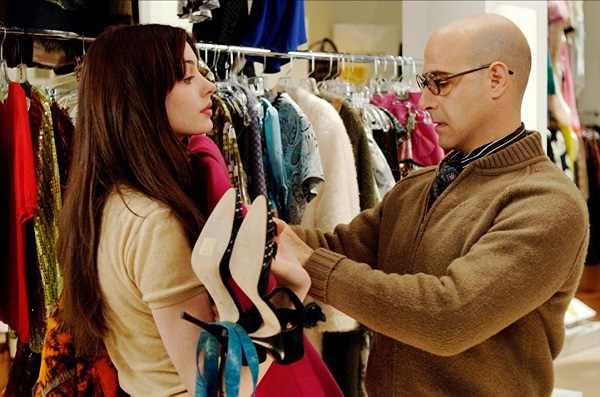 ADVERTISEMENT - CONTINUE READING BELOW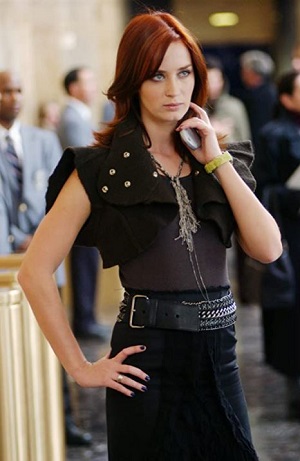 Their outfits, and Andy's transformation with the aid of sweet, sweet Nigel Kipling (Stanley Tucci) played a huge role in pushing the story forward and really creating an unforgettable world for The Devil Wears Prada—but we sincerely hope all those huge waist belts never make a comeback. Hats off to whoever decided on Miranda's instantly recognizable icy, silver locks and Andy's red-lipped look for the benefit ball, though.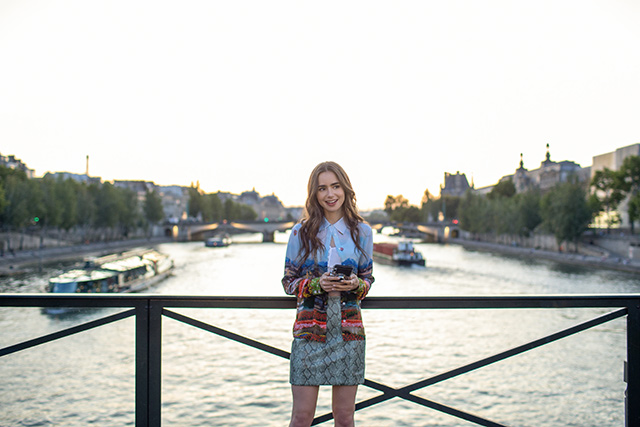 ADVERTISEMENT - CONTINUE READING BELOW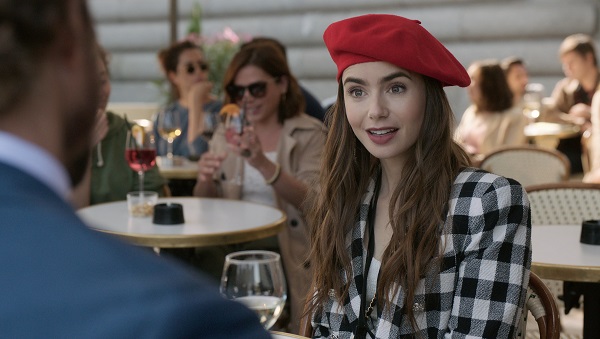 A certain fictional haute couturier Pierre Caudault (Jean-Christophe Bouvet) summed up the French's real feelings about Emily's erm, loud fashion quite succinctly: "Ringarde," or as Julien (Samuel Arnold) so kindly translated, "basic b*tch." And seeing as the American newbie did come in on her first day wearing a sheer button up with what looks to be the print of the Parisian skyline, we can't really fault them for the harsh observation. Emily sometimes dresses up the way we would if we wanted people to think we were Parisian—but we must admit we're also tempted to wear a beret in Paris just for the fun of it.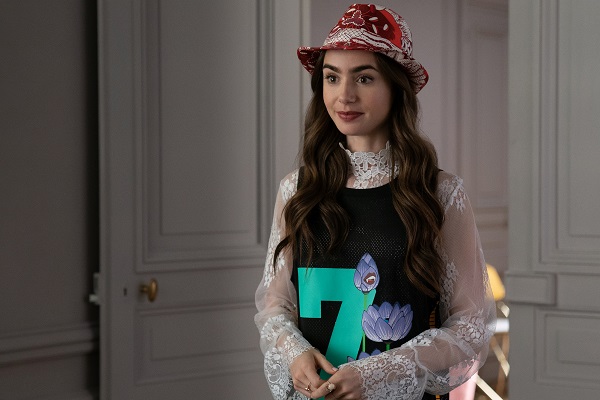 ADVERTISEMENT - CONTINUE READING BELOW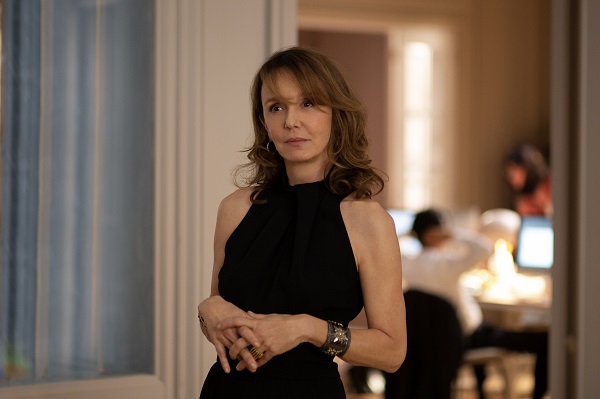 Clothes, as always, play a huge part in defining their characters and you can really see just how opposite Sylvie and Emily really are via their outfits. Parisians pride themselves in looking chic without trying, and Sylvie's clean outfits have been spot-on all season. The ever-optimistic—seriously, does nothing get her down?—Emily, at the very least, always has us excited to see what ensemble she'll put on next. As Collins herself said in our interview, Emily's bright personality is "represented in color and texture and pattern and shapes, and all of that is aesthetically so appealing with the backdrop of Paris."
Winner: Clunky waist belts aside, the 2000's dominates this category.
We're basically pitting Patricia Field against herself here, we know
Fashion in The Devil Wears Prada was practically perfect for its time
We're afraid of what Miranda Priestly would do to us if she finds out she lost this one
When it comes to the test of time, we predict people will still be looking up Andy's transformation decades from now as a prime example of what 2000's fashion was all about
ADVERTISEMENT - CONTINUE READING BELOW
Grand champion: No surprise here but The Devil Wears Prada remains undefeated champion. The movie just hits that perfect note between a success story set in a fashionable, cosmopolitan city that just seems too good to be true—but remains totally believable. It has characters that aren't perfect but are still worthy of admiration and a storyline that resonates with the real world. If you want to escape the dreaded shitstorm of 2020, though, Emily In Paris is definitely the way to go. Ridiculous plot points aside, we can't wait to go on an easy ride with Emily in the second season!
Your guide to thriving in
this
strange new world.
Share this story with your friends!
---
Help us make Spot.ph better!
Take the short survey
Load More Stories