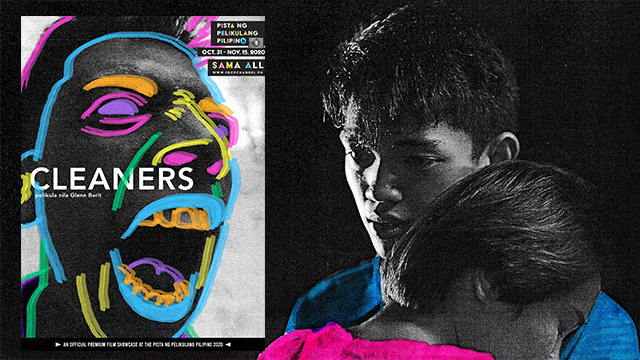 (SPOT.ph) There is a not-so-secret high every Pinoy student spends the rest of their lives chasing. No, it's not the chill after-school tambay sessions, the thrill of class productions, or even your first crush—we're talking about the slightly astringent, somewhat musky scent of still-warm readings fresh from the photocopying machine. If you say you've never taken a good strong whiff of that then we'll simply assume you're lying. This specific detail may sound rather niche, but it is one of those small experiences that build our greater shared ones.
Also read:
How the Director of Ang Kwento Nating Dalawa Continued a Love Story That Already Ended
It is also this concept that made the 2019 indie movie Cleaners such a huge hit. And we don't mean that just because it looks like a stop-motion animated film made with photocopied stills—the reference just made sense. Cleaners was a crowd favorite at the 2019 QCinema International Film Festival, where it won Asian Next Wave's Best film and Best Screenplay, and now, nearly a year later, the film just had its global premiere at the Busan International Film Festival. The prestigious film fest runs from October 21 to 30 in South Korea. And after that? Well, it will also screen at Taipei's Golden Horse Film Festival. We chat with the film's director, Glenn Barit, about how the uniquely made and uniquely Pinoy movie went from a story in his head to global screens.
ADVERTISEMENT - CONTINUE READING BELOW
A Look at Cleaners' Process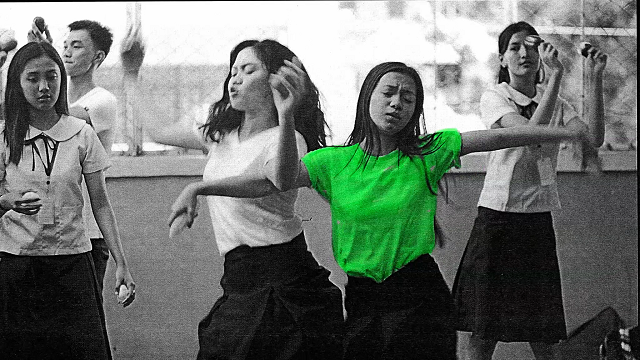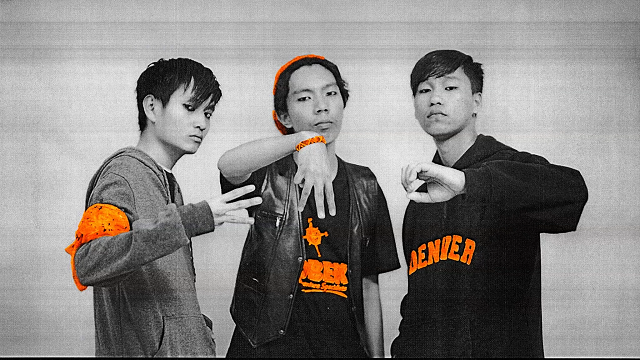 Cleaners is an anthology of stories set in a Tuguegarao high school in the late 2000s, with each chapter of the film focusing on the designated classroom cleaner. "The germ of the concept is from the word itself, 'cleaners.' It is unique to the grade school and high school Filipino experience. Almost all of us have been one," shares director Barit, in an online exchange with SPOT.ph.
CONTINUE READING BELOW
Recommended Videos
The stories in Cleaners are both universal and rather singular. In it are people and experiences we have very likely come across at one point—the dreaded emo phase, the awkward class presentations, the teacher called Ma'am Babes, the overarching Catholic school experience—and the bigger narratives of each "designated cleaner," covering varying themes from bullying, gender roles, teen pregnancy, corrupt politicians (who happen to be the student's parents) and more.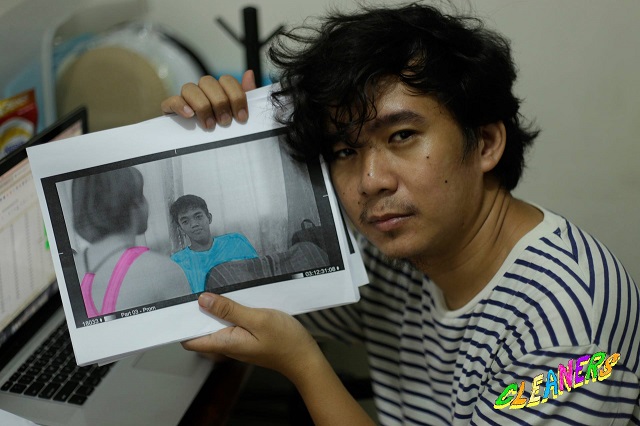 Barit graduated from high school 10 years before Cleaners first began taking shape in his head. Centering it about high school life made sense because of just how important this period is for everyone. "It was then that I began to feel more self-aware and be socially aware too. It was a very confusing and chaotic time because all of us were physically and emotionally changing," he shares, adding that there was enough space between him and those experiences to allow him to dip into his "treasure chest of vivid memories," and "reframe them in a better and more informed perspective."
ADVERTISEMENT - CONTINUE READING BELOW
High school is a messy time, in all sense of the word. The characters in Cleaners are beginning to understand that no matter how much cleanliness and orderliness are instilled into them within the four walls of the classroom, well, life just doesn't work that way. This is why Barit needed to make the film in the unique visual style that it has now. "I felt that photocopying the frames and manually handling them, brings forth this sense of unknown mistakes, misprints, or 'mga lampas' in highlighters which I think also goes with the theme of the film—of straying away from what is supposed to be 'clean' and 'perfect,'" he shares. The narrative and eventual execution of the film grew together in Barit's head. "It took months of actively thinking about how they would gel together. I feel like they had to benefit from each other so it wouldn't feel like a useless gimmick."
ADVERTISEMENT - CONTINUE READING BELOW
Of course it was not easy pitching a film like Cleaners, with the first few companies Barit approached telling him the form he was aiming for was unnecessary. "It is not a proven money-making formula so of course there will be some forms of resistance," he said. Fortunately, Barit stuck with it, explaining that he felt like "omitting the form would be incredibly boring and safe and wouldn't forward anything. I had to trust my gut instinct and follow what makes sense to me. Being still quite young, I still have a window to be reckless, stupid and make my own mistakes" he pointed out cheekily.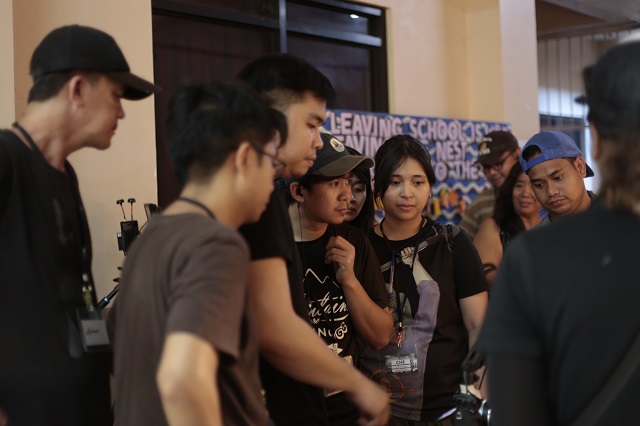 The decision to film entirely in Tuguegarao—where Barit was born and raised—was also an absolute must for the director. "The people who are from there have this natural crazy in them that I find very endearing and funny," comments the director, not excluding himself, we suppose. "There has also never been a film shot entirely there so it's always great to see all of that be represented on the big screen. We are very flawed but equally have a lot to take pride in."
ADVERTISEMENT - CONTINUE READING BELOW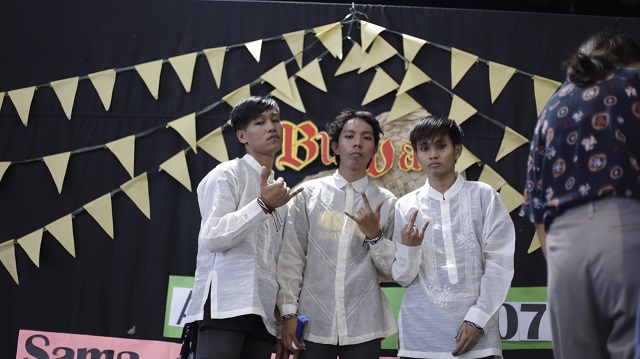 The choice to cast non-professional actors from Tuguegerao was also crucial. "They are the only ones that [could] portray the nuances of what it means to live there, like in terms of language and humor. I can't imagine the Goin' Bulilit kids portraying the characters, it would be an entirely different film," jokes the director, adding "It also only shows that we have a deep well of untapped talent, and they are very smart and can hold their own."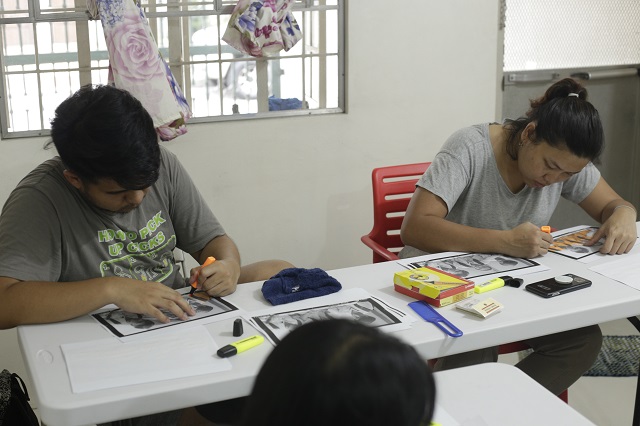 ADVERTISEMENT - CONTINUE READING BELOW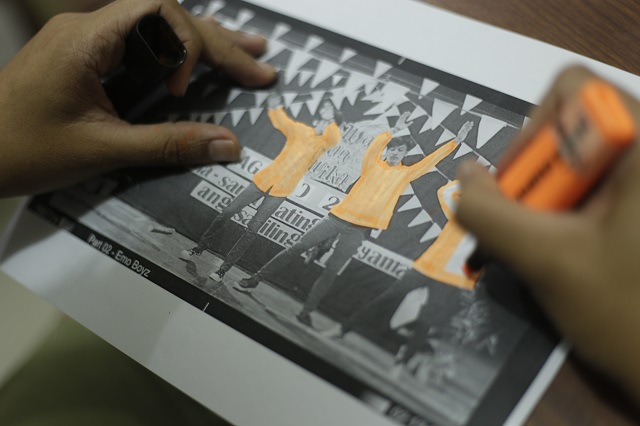 Cleaners was first shot then edited digitally. When the resulting full-length feature film was completed, Barit and his team then got to work on creating "photocopied" stills. "Luckily, we found a shop where the printed papers already look like photocopied paper. This way we were able to cut costs, time and footprint," explains Barit. Printing was done in batches—with each set of frames manually highlighted as they went along. "Organizing everything was hell but we found our rhythm soon enough." Barit and team ended up with four huge crates and around three small boxes filled with paper.
From QCinema to Busan
When Cleaners was first released at the 2019 QCinema, Barit and his team were shocked by the warm reception. "It was overwhelming. We have an inside joke where we often say 'Okay naman pala siya' because we didn't think the audience would find it as appealing as they actually did," says the director. He confesses that he and the crew—mostly composed of friends from film school—were "used to this film-school energy wherein we don't take ourselves too seriously," adding that they tend to go by the cheeky adage of "faking it until we make it."
ADVERTISEMENT - CONTINUE READING BELOW
Barit and the Cleaners team originally had huge plans of bringing the film across the nation. A screening in the University of the Philippines - Diliman was scheduled—and eventually canceled—a week before the quarantine started. A Tuguegarao homecoming was supposed to have happened a week after the Diliman screenings. "Sadly, as the world's longest lockdown still continues, Busan International Film Festival this October—well over a year after QCinema—is the next Cleaners' screening we've had."
"I have been submitting my films there since 2014 and not once did I get in," shares Barit about the Busan International Film Fest (BIFF)—but his stubbornness has finally paid off with Cleaners. And while it's no easy feat to have your film's second official screening also be its first international one, Barit explains that the win is rather bittersweet. "We can't be there physically and enjoy the full festival experience," he shares, adding that he and the team even watched a Biyahe ni Drew Busan episode to get a feel of what it would have been like.
ADVERTISEMENT - CONTINUE READING BELOW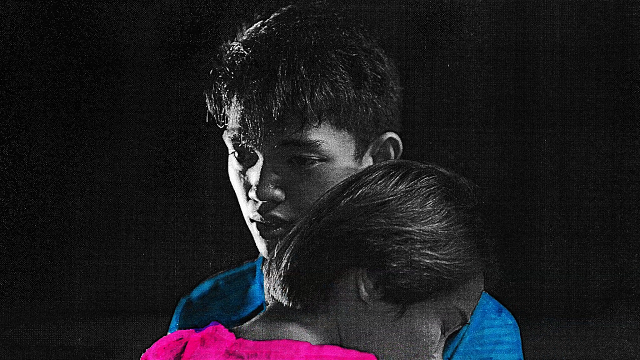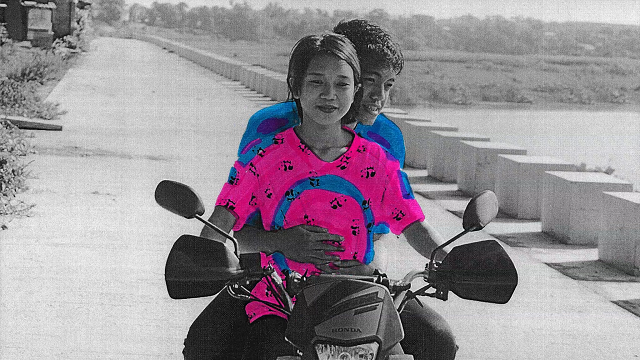 Becoming part of these international film festivals is indeed an honor for a regional film made by a crew that didn't expect it to become such a big hit—but Barit's main goal after hopefully making the rounds abroad is to finally bring Cleaners home to Tuguegarao. "I know the laughter would be loudest there," says Barit. "They would understand every small detail, especially my high school classmates. I also hope my lola, Adelia Lingan, gets to see herself on the big screen. She is Tuguegarao's own Gloria Romero."
ADVERTISEMENT - CONTINUE READING BELOW
"There is this saying that the more specific you are in the film, the more it gets universal," adds the director. And it is perhaps this contradiction that makes the film so relatable. Funny and poignant, and sometimes so real it's painful, the narrative combined with the almost dirty and misshapen form sets Cleaners apart—making it a film that resonates with people no matter their age, race, gender, or whether or not they were ever a designated classroom cleaner.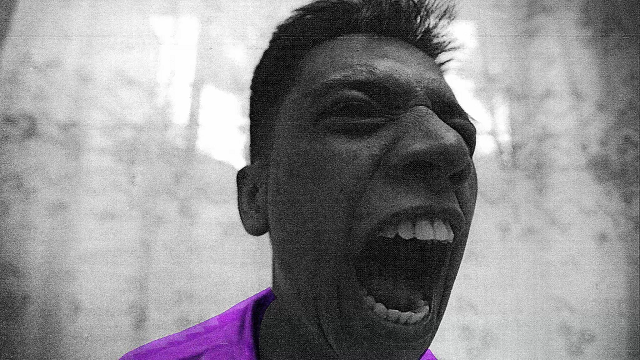 At first glance, Cleaners can easily be branded as a gimmicky film, but those who have watched it will know better. As Barit shares, "It doesn't matter if this film is my last, as long as I make something that feels genuine to me and would follow proper work conditions. I'd rather be branded as a champion of gimmicks than a champion of compliance, if it means creating a more sincere film."
ADVERTISEMENT - CONTINUE READING BELOW
Share this story with your friends!
---
Help us make Spot.ph better!
Take the short survey
Load More Stories