Smackdown: Amy Dunne vs. Marla Grayson
Which Rosamund Pike character survives?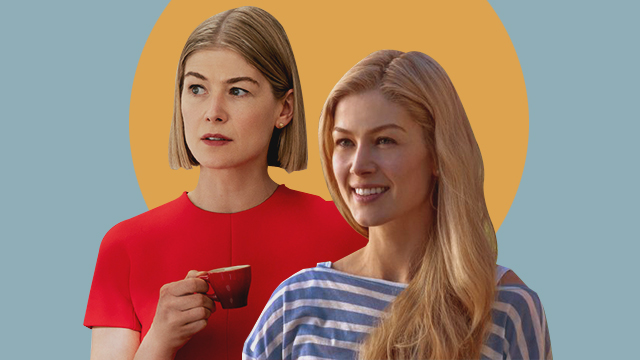 (SPOT.ph) Let's pretend you're stuck on a desert island. Fate says you can have either Amy Dunne or Marla Grayson accompany you—whether they're on your side or not is a secret—so which completely psycho Rosamund Pike character do you choose? Or better yet, we leave the two most popular Rosamund Pike characters in one place and see who survives. Below, we let the Gone Girl (2014) and I Care A Lot (2021) leads battle it out and see who emerges victorious. Spoilers for both films lie ahead, so tread carefully!
Amy Dunne or Marla Grayson: Which Rosamund Pike character wins?
Determination
Aside from the fact that they're both insanely terrifying in their own special ways and neither would make good role models, one thing that the two Pike characters have most in common is their sheer will to survive—and even scarier, not just survive, but get what they want.
ADVERTISEMENT - CONTINUE READING BELOW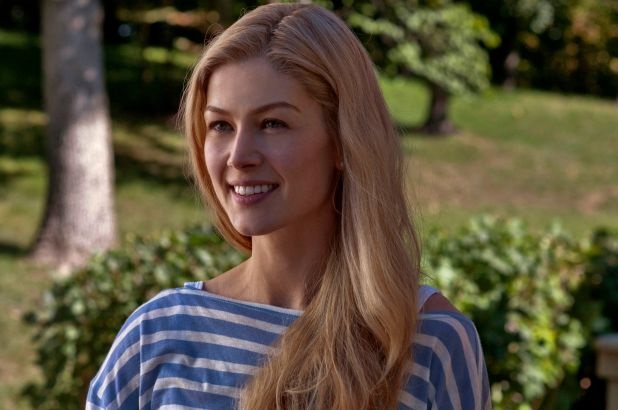 CONTINUE READING BELOW
Recommended Videos
Amy Dunne is out to get back at her husband, and slashing tires is definitely not enough revenge for this massively under-appreciated woman. Look, she had no right in any capacity to do what she did but can we all just admit that Nick Dunne (Ben Affleck) was not a good husband in the first place? And when her stellar revenge plan goes awry and she suddenly decides she wants her husband back anyways, her sudden shift is nothing short of spectacular (in a murderous way).
ADVERTISEMENT - CONTINUE READING BELOW
And we know Marla Grayson, ruthless "legal guardian," is well-deserving of this title, too. That scene alone of her evading death in that "panic-inducing" scene of her almost drowning had all of us wishing this despicable person wouldn't die—ironically enough. And when she goes out for her revenge? Not even a Russian mafia boss stands in the way. Besides, her narration makes it clear that she has worked all her life to be a predator, never the prey.
Winner: It's a tie.
Can't choose just one for this category, really. The two definitely have us wondering which would come out alive if they get dropped on a deserted island, separate ones of course.
We all know they'd kill each other if given the chance—and them teaming up is way too scary to imagine. 
Smarts
"Evil genius" is definitely a title that applies to both Amy and Marla, especially the evil part. Both use their brains more than their brawns in their nefarious ploys—but neither are afraid to get very physically violent. Still, the two are smart in rather different ways.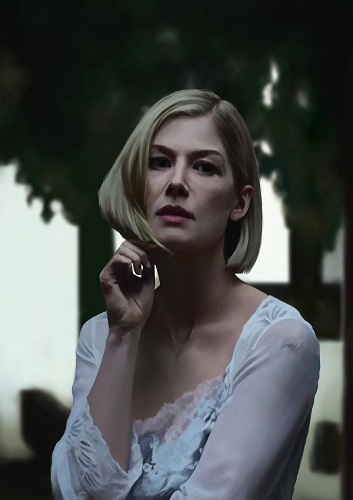 ADVERTISEMENT - CONTINUE READING BELOW
Amy Dunne has more of that low-key genius in her—not even her husband realized just how intelligent she was until he finally caught on her plans to frame him for her murder. And that sudden switch on Desi (Neil Patrick Harris) had us absolutely spooked with just how clever it was. 
Meanwhile, Pike herself has called Marla Grayson a "scrappier street fighter" than the cunning Amy Dunne. Grayson knows how to shift a situation to how she wants it—can you imagine how many times she's used that "I care a lot" speech to dupe the American judicial system?—and she always knows her leverage. Still, it is obvious this predator ends up biting off way more than she can chew.
Winner: Amy Dunne
Her genius goes way deeper than you'd expect and the scary subtlety has us on guard.
ADVERTISEMENT - CONTINUE READING BELOW
Scare Factor
We wouldn't trust either character with a freaking pencil, much less our lives. Both don't seem threatening on the outset—unless you count Grayson's vape and sharp bob—but their stories are proof that we should be very, very afraid should the two come to life.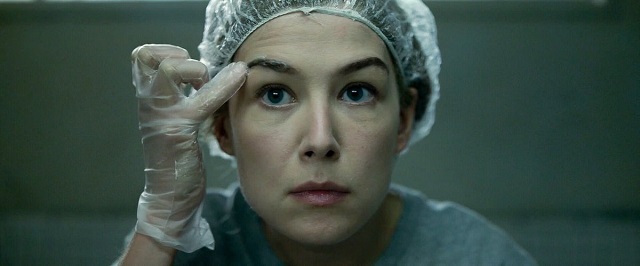 Marla Grayson and Amy Dunne's scary factor ties in to the previous two: determination and smarts. Why would we be afraid of them if they had neither? So basically, this is a question of whose path we would be more scared of crossing and both have made it very clear that you do not want them as enemies. 
Amy Dunne does look less threatening than Grayson, which is where her husband, and the rest of the world, messed up real bad, especially poor Desi. And while Grayson is capable of ruthless acts, she didn't straight-up murder someone in the bloodbath-way Dunne did. 
ADVERTISEMENT - CONTINUE READING BELOW
Winner: Amy Dunne
Look, at least it's pretty obvious Grayson is an a-hole complete with the vape.
Amy, on the other hand, would have us eating out off her hand, and that's what makes her so scary.
Despicability
Was it just us or did anyone else feel really bad when Amy's "friends" turned on her? There's something about her story that has us rooting for her even when it's very clear that she's the villain of this story. From her somewhat messed-up childhood as Amazing Amy to Nick's affair and her being constantly underestimated, you can definitely understand why she's doing the things she does.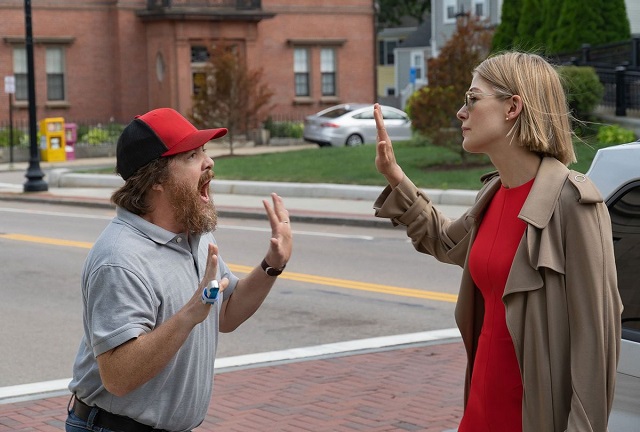 Meanwhile, Marla Grayson, for all her badassery, is pretty one-dimensional. We never really know what hurt her so bad that it turned her into the monster she is; all we know is she lives by the predator vs. prey concept. That lack of a backstory makes it even harder to watch whenever she does something terrible, from preventing a son from seeing his mother to building an entire corporate empire out of taking "care" of senior citizens. 
ADVERTISEMENT - CONTINUE READING BELOW
Winner: Marla Grayson
Grand Champion: Amy Dunne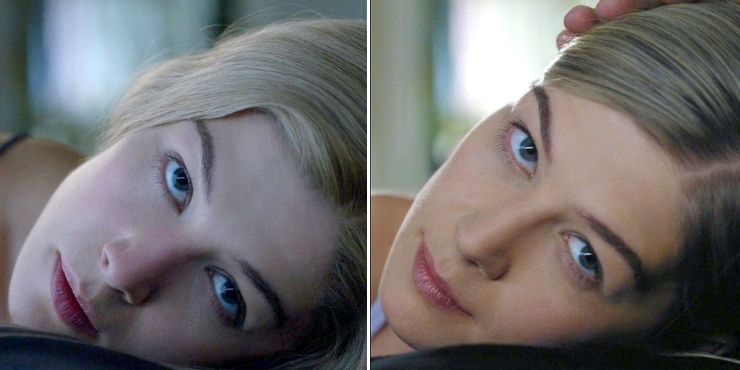 No lie, we feel like we have better chances of taking on Marla Grayson than Amy Dunne. And we're sure Dunne's cunning ways would outwit Grayson's rash streetsmarts anytime. 
Hey, Spotters! Check us out on Viber to join our Community and subscribe to our Chatbot.
Share this story with your friends!
---
Help us make Spot.ph better!
Take the short survey
Load More Stories