Notes on Nostalgia: Should We Be As Mad As We Are About Those Live-Action Adaptations of Our Old Anime Faves?
In which we ask whether nostalgia is good or bad-and continue to mourn Dragonball Evolution.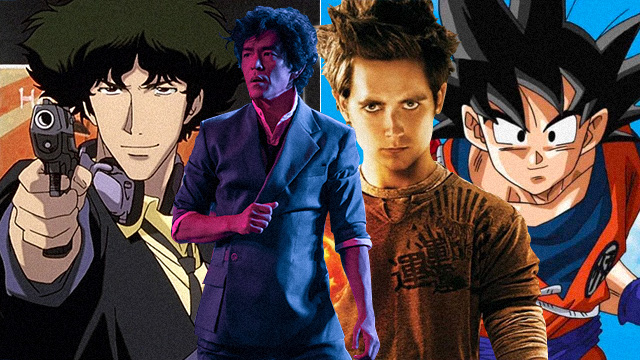 (SPOT.ph) Recently, I saw this film about a girl enamored by 1960s fashion and culture. She took this love for the decade with her when she moved to study in the big city—where she started to have dreams about a girl who used to live in the room she rented. In those dreams, she lived as if she was that girl trying make her way to stardom in the dazzling neon lights of the '60s. Our dreamer soon finds out that it wasn't all glitz and glamour. There are  dark and unsavory secrets trying to crack through the luster of the decade from within. But I digress. This isn't about that film, but having nostalgia as one of its bigger themes made me think about how dwelling too much on longing for the past can hold us back from enjoying what we have at the moment and eventually guide us through the future.
ADVERTISEMENT - CONTINUE READING BELOW
Also read: Smackdown: Cowboy Bebop, the OG Anime Series vs. the Live-Action Adaptation
Take for example: Netflix's live-action adaptation of Cowboy Bebop. The show garnered mixed reviews, with some fans of the original anime opting not to watch the whole series after trying for 10 to 30 minutes of the first episode. Outright, they tag the live-action series as something to abhor despite not having seen all of its episodes. It takes a certain level of (ridiculous) confidence to pass such  levels of judgement without having seen the entirety of the work. It's like handing out a critique, say on a short story entrusted by someone for you to read, without spending some time to dissect what works and what's wrong with the piece.
CONTINUE READING BELOW
Recommended Videos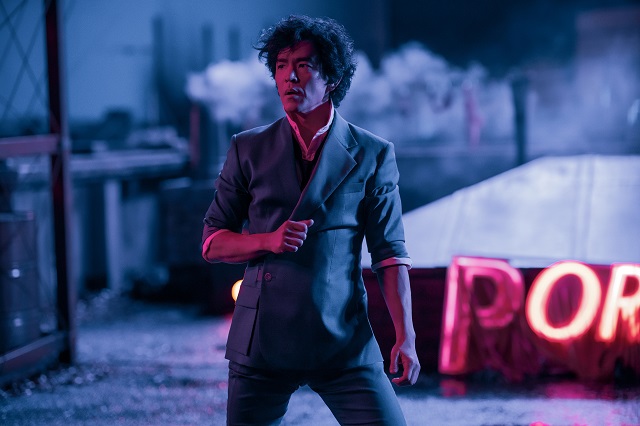 ADVERTISEMENT - CONTINUE READING BELOW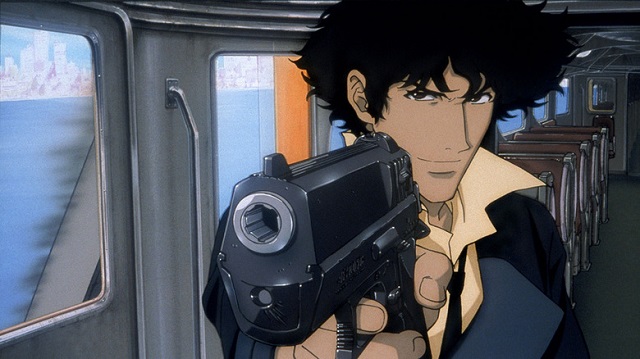 By being bound to nostalgia, we are sometimes kept from seeing the possibilities of stories we enjoyed and loved when we were younger. We tend to forget that adaptations are works that went through a tedious process of translation—in this case from anime to live-action, instead of language to another language; books to audio-visual media deserves a whole different article to discuss it, so, we'll stick with anime to live-action. Inevitably, there are some things that will fall through the cracks of the makers' hands, and the best way to handle this dilemma is to hold tight on the essence of the source material—pray to the gods of fandoms that the faithful fans will accept your offering, instead of cutting your heart out on a sacrificial altar to appease an angry mob. 
ADVERTISEMENT - CONTINUE READING BELOW
Why the side eye on live-action adaptations, especially with anime?
I think our skepticism toward live-action adaptations of our favorite anime series started when we saw what Hollywood did to Dragon Ball Z, by giving us Dragonball Evolution in 2009. I understand that we all want erasure from our collective memory, but I guess the only way to do this is to collect all seven dragon balls and make that wish to Shenron. What's worse is that this trend continues up to this day, with almost-equally-hated Death Note (note that there is a Japanese version of this that is way better), along with other lackluster live-action adaptations of Fullmetal Alchemist: Brotherhood and Attack on Titan.
ADVERTISEMENT - CONTINUE READING BELOW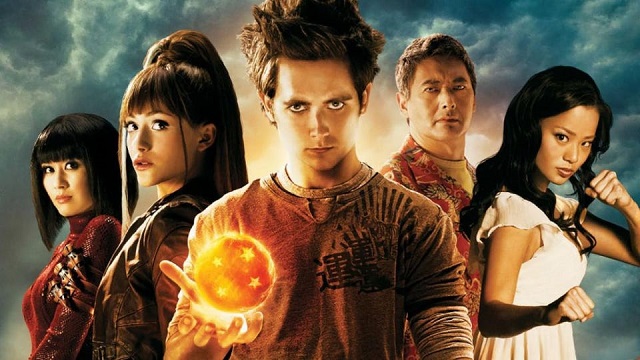 To be fair with production studios and the thousands of workers in the entertainment industry doing the best they can to serve a live-action adaptation worthy of praise, we have come a long from way from Dragonball Evolution. We still get more misses than hits, but at least, the trajectory is going the way of how fandoms would like to see their beloved anime in live-action. There is a lot to consider in hitting that right balance of fidelity and reverence to the source material against making it look fresh and original by expanding or streamlining the story, and in some cases, updating the dated ideologies and politics to fit the zeitgeist.
ADVERTISEMENT - CONTINUE READING BELOW
While there are fans who are more open to these changes, there are still some who are a bit more on a "purist" mentality in dealing with these adaptations. This is where nostalgia is dangerous, because it comes off as a symptom of stagnation in our thoughts, and it comes from the feeling that "the past is always better." Every golden age of anything has its own problems. It's just gilded. The core of every era is not as pure as how nostalgia wants us to see it. Think of it this way: a manicured corpse in a glass display, is still a corpse and we know that it is rotten. Some would go as far as trying to kiss the corpse from behind the glass and hail praises at it, but we all know that people are not all good. Not even saints! And yet there are some people who turn a blind eye from what was bad then—drunk with too much nostalgia, or probably high on fanaticism. This is when my side eye takes a full turn in its sockets and back for more side eye.
ADVERTISEMENT - CONTINUE READING BELOW
There is hope, but we all gotta pray hard
If we are looking for hope in our seemingly nostalgia saturated consumption of films and series, there is one great example of a live-action adaptation of an anime done right: Rurouni Kenshin. There are probably few to none who would argue that it is one of the best live-action adaptation we have right now. Despite its deviations and handling of the fantastic elements of the anime, the films managed to ground everything to an era in Japan's history and make it believable—more importantly, enjoyable to its long-time fans like myself. There is no secret sauce into making such successful adaptation. The only thing that sets it apart from those that were not well received, is that it's Japan-made.
Before Hollywood decided to dip their toes into making anime into live-action, Japan has already been free diving in this rich pool of source material. Just type in your search engines, "anime live action", and you'll see scores of Japanese produced live-action films and series. But to be fair to Hollywood, they managed to be successful with a couple of films like Speed Racer (also known as Mach GoGoGo) and Alita: Battle Angel. The notion that a good live-action adaptation of an anime "is more of an exception to the rule" is actually a misconception. Yes, Hollywood may have failed us miserably at times, but as viewers and fans, we also need to look beyond what Hollywood is making. They could still continue with making more live-action adaptations, but they really need to catch up with Japan. Because, aside from the advantage that they are dealing with the product of their own culture, they already have decades of experience learning from both bombs and raves.
ADVERTISEMENT - CONTINUE READING BELOW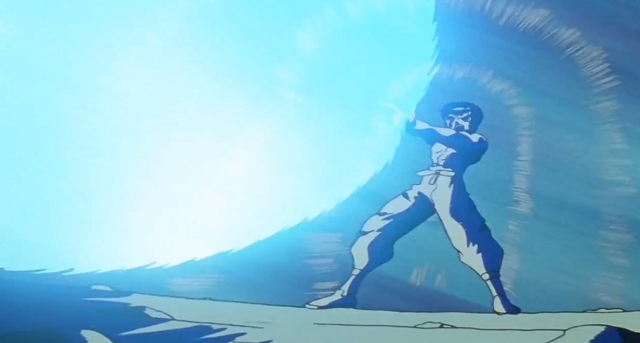 This is where we turn our side eyes again, as Netflix is set to produce yet another batch of beloved anime series into live-action: One Piece (which is still ongoing in manga and anime), Yu Yu Hakusho (or Ghost Fighter here in the Philippines), and Avatar: The Last Air Bender (while it is debatable because it is produced in America, it borrows a lot of elements from anime and I'm still not over with what M. Night Shyamalan did to this child). As fans who enjoyed all these series during afternoons coming home from school or on weekends when all we care about is finishing our homework to have more time to play, all we could do is to pray to the gods of nostalgia to guide the showrunners in their production and hope that there will be no need for sacrificial altars to appease the angry mob of fandoms.
ADVERTISEMENT - CONTINUE READING BELOW
And I implore these showrunners to handle these stories with reverence, because dealing with hard times such as the pandemic would be easier to bear, if in our brief escape from our lives, these upcoming shows remind us of a time when everything seemed to be more carefree. I'm sure there will be more nostalgia-driven content coming our way, as we have seen its rise through the years, especially now in our current situation. As philosopher Svetlana Boym puts it, "outbreaks of nostalgia often follow revolutions," and we are definitely in one as we are swept by sudden and drastic changes with how we live, and the need for a change to a better normal has never been more urgent. As we wake up from these nostalgic dreams, may not get drunk in it and drown in its dead depths, unmoving. Instead, as Boym said, "allow us to look back at modern history as a search not only for newness and technological progress, but also for unrealized possibilities, unpredictable turns and crossroads." 
ADVERTISEMENT - CONTINUE READING BELOW
We are now on Quento! Download the app and enjoy more articles and videos from SPOT.ph and other Summit Media websites.
Your guide to thriving in
this
strange new world.
Share this story with your friends!
---
Help us make Spot.ph better!
Take the short survey
Load More Stories