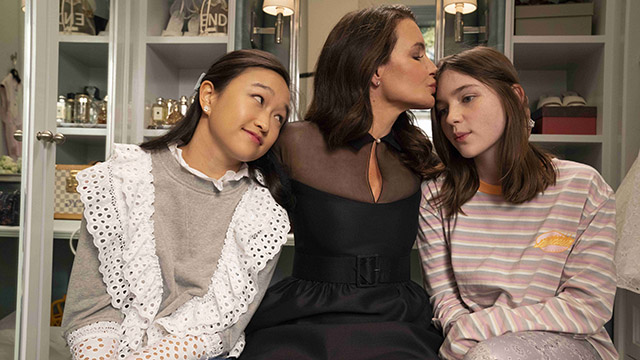 (SPOT.ph) Carrie (Sarah Jessica Parker), Miranda (Cynthia Nixon), Charlotte (Kristin Davis), and—whoops, guess that's all of them—are back! The Sex and the City revival And Just Like That… (named after a line Carrie Bradshaw was known to say pretty often in her narration of the original series) premiered in December on streaming services HBO Max and if you're in Asia, HBO Go. Along with three of the leads from the '90s-slash-early-aughts phenomenon—which centered around a group of female friends in New York City going through life, relationships, and careers while dressed to the nines—are a new cast of characters. Some standouts include Che Diaz (Sara Ramirez), Dr. Nya Wallace (Karen Pittman), and Charlotte's daughter Lily Goldenblatt played by Chinese-Filipino actress Cathy Ang.
ADVERTISEMENT - CONTINUE READING BELOW
Also read: A Chinese-Filipina Artist Leads the Cast in Netflix's Next Big Animated Musical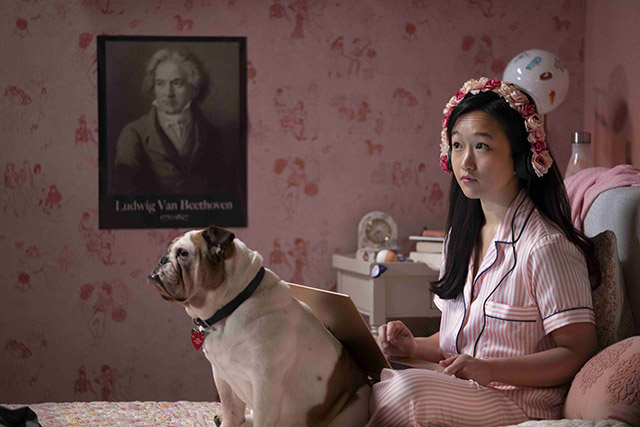 Cathy Ang of And Just Like That... Talks Working on the Series, Her Chinese-Filipino Upbringing, More
Those of you who watched the OG series until its last season may remember Lily from the show's finale when Charlotte and husband Harry (Evan Handler) adopted the baby girl from China. Now, nearly two decades since the show's finale, Lily is a young woman and like Che and Dr. Wallace, brings a new energy and much-needed diversity to the cast. Ang, an Asian-American herself, embraces the opportunity to represent.
"She will always struggle to know where she belongs," says Ang in a roundtable interview with SPOT.ph, referring to her character being raised in an all-American household—and especially one where her parents also have a biological daughter, Rose a.k.a. Rock (Alexa Swinton). She shares that while she doesn't exactly relate to the character's specific upbringing, she does understand the struggles that may come with understanding one's culture in that setting. "Even as an Asian-American, that questioning [of identity] still exists in my head as well."
Despite having been brought up in the U.S., Ang feels very much in touch with the culture passed down to her from her parents, both of whom were immigrants from the Philippines—the two actually met while studying in the University of Santo Tomas. She says that "at home, we're very culturally Chinese-Filipino," noting that both her parents speaks Tagalog regularly at home and her father even speaks Mandarin. With lighthearted giggles, she shares that her parents didn't allow her to watch Sex and the City in its original run. The 26-year-old—still in elementary even by the time the series aired its finale—recalls that her parents told her "this show will corrupt you," referring to Sex and the City's raunchier themes, which were considered especially provocative in its time.
ADVERTISEMENT - CONTINUE READING BELOW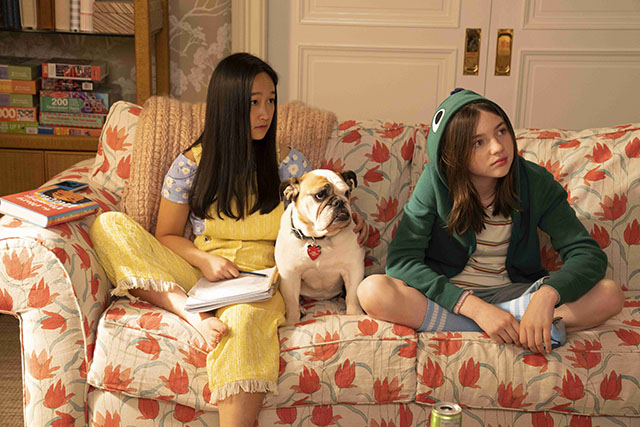 Having now seen the show, Ang appreciates its impact. "It's such a wonderful fight that they took on for women," she says of the '90s series, which at the time, was considered ground-breaking in its on-screen depiction of female characters, each episode showcasing four friends with dynamic personalities having thoughtful conversations and finding fulfillment in more than just, well, men. Though its philosophies certainly look different to audiences in the 2020s, there's no doubt about its legacy: Sex and the City, a six-season Bechdel-test valedictorian, paved the way for series like Girls, Grace and Frankie, Broad City, and more.
ADVERTISEMENT - CONTINUE READING BELOW
Standing on the shoulders of Parker, Nixon, and Davis, Ang can only sing their praises. "What's wonderful about this group of people is that they want to teach you. The whole time, they want to just be nurturing you," she says, noting that the actresses along with And Just Like That... executive Michael Patrick King have been instrumental in helping her learn how to act for the small screen. Before appearing on the show, Ang appeared on a couple small TV roles, but is most known for lending her voice to the animated musical fantasy film Over the Moon.
Davis, especially, plays a big part in Ang's understanding of her character. "Kristin knows Lily because in her head she's raised her already, so I think there's a lot that she can share about what their past has been," says Ang. "What's nice is we get to collaborate on that." It's a small detail, but one diehard fans will appreciate as far as keeping the reboot true to the original series' spirit even as it develops its new characters.
ADVERTISEMENT - CONTINUE READING BELOW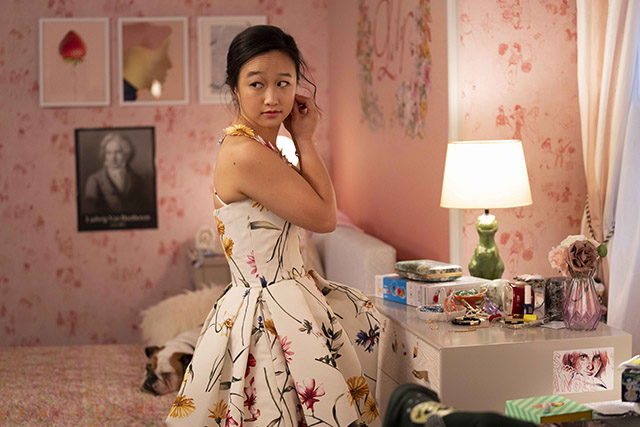 Davis' character has long been known as the most traditionally feminine and romantic of the friend group and Ang believes that Lily has picked up on those sensibilities, most notably in her fashion sense. "She's grown up with Charlotte who's a wonderful fashion icon and so she's gotten to experiment a lot and it's informed who she is," says Ang. "You can tell she's embraced the Charlottte within her."
ADVERTISEMENT - CONTINUE READING BELOW
In the first episode, Ang's character is seen donning a show-stopping Oscar de la Renta piece at a piano recital. With this particular side of her character, Ang relates pretty closely. "I was drawn to music as a kid—that was my creative outlet always—and I love to sing. I'm a Filipino, so I grew up with karaoke in the house always!" she says with glee.
With her artistic talents and hopeful optimism towards where Hollywood is headed as far as diversity and representation go, Ang's future looks to be a bright one—in fact, she's already working on her next project. "We can't represent every single person and every single lifestyle [on the show], but we can at least bring more people into the fold to make sure that we're thinking about it and make sure that the issues of today...are represented," she says, referrig to And Just Like That's desire to reinvigorate Sex and the City's premise with a more diverse set of characters, which she believes is a noble one.
ADVERTISEMENT - CONTINUE READING BELOW
"I know there's going to be more representation in the future," says Ang confidently and hearing the bubbly, self-assured actress say so, we couldn't help but wonder: Maybe she's right?
And Just Like That... is now streaming on HBO Go. A new episode premieres every Thursday.
Photos courtesy of HBO Go.
Hey, Spotters! Check us out on Viber to join our Community and subscribe to our Chatbot.
Share this story with your friends!
---
Help us make Spot.ph better!
Take the short survey
More Videos You Can Watch
Load More Stories