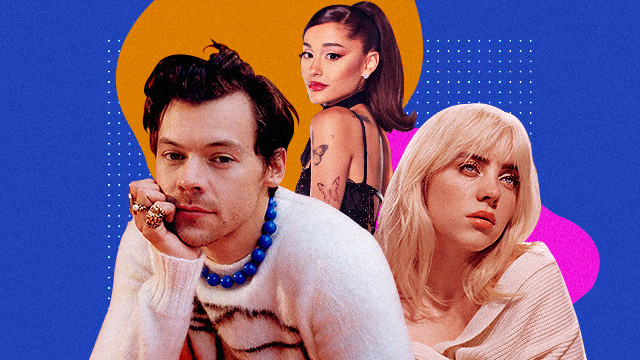 (SPOT.ph) Yes, sure, you pride yourself on being over the last person you were in a relationship with. We get it. But the pain and hurt they left you with? You're not fooling us—especially since you just clicked on a list of breakup song recommendations. No judgments here. In case you need control over your emotions, feelings of pain and betrayal are great for summoning that extra drive you need to get back to your better self, for yourself.
That's why we got you with a few recommendations of  underrated breakup songs that'll fuel all those emotions, when you just feel the need to trip on some sad and angry tunes. We're going for breakup songs that aren't already on your playlist, so don't expect Taylor Swift and Olivia Rodrigo—though they've dropped some real bangers—or those classic 2000s music hits on this list. Like your ex, it's time to move on and try something new. (Too soon? Sorry.)
ADVERTISEMENT - CONTINUE READING BELOW
Also read: 10 Anthems for Your Non-Relationship Relationship
Here are 10 underrated breakup songs that capture all the ups and downs of your post-heartbreak feels:
"Little Freak" by Harry Styles
Lyrics that hit all the feels: "I'm not worried about where you are / Or who you will go home to / I'm just thinkin' about you"
"Little Freak" from Harry Styles' recently released album "Harry's House" is a melancholic look-back at a relationship's fire that burned out too quickly, which leaves the persona still stuck on a few happy moments, even when their former lover has presumably moved on. It's a haunting tune, where past, present, and future are all happening simultaneously within the song, as imagery of the early days of the relationship are mixed with the singer's hindsight of the whole situation and also urges not to think of what lies for them next. Definitely a song for those sad, late afternoon drives home.
"I Hate U" by SZA
Lyrics that hit all the feels: "And if you wondered if I hate you (F*ck you) / Shitty of you to make me feel just like this / What I would do to make you feel just like this"
It takes a lot for a person to truly hate another. SZA's song "I Hate U," despite the passionate anger brought out in the lyrics, is a mellow meditation on that complicated nature of hate. The persona lists off all the reasons they feel used, mistreated, and unappreciated, i.e. all the reasons they hate their formet flame. However, it always circles back to the verse, where they admit that they miss them and wish things ended up differently because there were still parts in the other person that were worthy of love. Let this song remind you daily not to get "lost in the lie."
CONTINUE READING BELOW
Recommended Videos
"LOST IN THE CITADEL" by Lil Nas X
Lyrics that hit all the feels: "I rеmember when I mеt you / Thought the universe sent you / Thought you were someone I could vent to"
This one's for all you hopeless romantics who thought your recent ex was the one that destiny itself was trying to set you up with. Look, it wasn't and they weren't, and you're allowed to be sad and confused by that. Lil Nas X' "LOST IN THE CITADEL" is a great exploration of those messy emotions you have. It starts off with the persona promising their ex-lover that they're okay and that they'll find the strength to move eventually (note the calm and put-together tone), before they realize their own self-worth and how poorly their ex was treating them. Definitely an underrated banger on the rapper's debut album.
"Heart of Glass" (Live from the iHeart Festival) - Miley Cyrus Cover
Lyrics that hit all the feels: "Once had a love and it was divine / I soon found out I was losing my mind / It seemed like the real thing but I was so blind"
A cover of Blondie's song of the same name from the 1970s, "Heart of Glass" is brought to the present day by Miley Cyrus, in all of her edgy, rock glory. The lyrics are timeless—yes, love is so confusing, there really is no peace of mind!—but while Blondie's disco and pop original is fun to bop to in the car or on Discord calls, Cyrus' loud and gritty cover of the song is the one that makes us want to get up and pour our whole heart into performing. Hard to think of a better "shower concert" song for heartbroken people.
ADVERTISEMENT - CONTINUE READING BELOW
"More Hearts Than Mine" by Ingrid Andress
Lyrics that hit all the feels: "If I bring you home to mama / I guess I'd better warn ya / She feels every heartache I go through"
One of the toughest parts of a breakup, especially a messy one, is having to face all your friends and family after the person you've vouched for breaks your heart. On the other hand, it could even prove to be more difficult letting go of that other person's family, group of friends, and all of the other parts of their lives that they let you into. "More Hearts Than Mine" by Ingrid Andress lets you feel all those emotions, as it brings you outside the world that belonged to just you and your former partner and lets you think about the full scope of what you've lost.
"No Time to Die" by Billie Eilish
Lyrics that hit all the feels: "Was I stupid to love you? / Was I reckless to help? / Was it obvious to everybody else?"
Featured as the song on the opening title sequence of Daniel Craig's final outing as James Bond, the Grammy and Academy Award-winning song "No Time to Die" is a haunting melody that explores all of one's feelings of being betrayed. Of course, there's the self-hate at being so naive, the feeling of being unjustly treated by the universe, the anger at the other person, and the anxiety that comes when trying to see the situation from the other's eyes. Like some of the other songs of Billie Eilish, it starts off with her soft whispering voice, before exploding into an orchestra of emotions. We can definitely listen to this endlessly on repeat and just never get sick of it.
ADVERTISEMENT - CONTINUE READING BELOW
"Undermine" by Watsky
Lyrics that hit all the feels: "I don't know, I don't know / What to say, what?...to?...say / Either f*ck you?...or I'm sorry / Guess it just depends?...on the day"
"Undermine" from rapper and spoken word poet George Watsky could come off as an aggressive song, with imagery of bloody grins and vulgar yells being thrown out in its first couple of verses. However, it comes off more from a place of finally releasing all those emotions that you've been bottling up, as made clear by the song starting off slow and steady, before Watsky shifts into his more signature fast rapping, where the words hit like darts and it feels like you're being blasted with so much cosmic energy. You'll surely want to scream, "I hope you live a wonderful life, but you're finished living under my skin!" along with him.
"Sundress" by A$AP Rocky
Lyrics that hit all the feels: "'Cause love is blind, you're hurt, it's fine / To heal, it takes some time"
Who says feelings of hurt, loss, and being lied to have to be outright down and somber? A$AP Rocky's "Sundress" lets you channel these emotions in an upbeat, old-school, and road trip vibes bop. It's ironic that we go to feel-good music like this to escape our problems, but in a way, it just makes us feel those feelings even more. This song will allow you to let loose, recognize what you've gone through, and finally open yourself up to a bit of healing.
ADVERTISEMENT - CONTINUE READING BELOW
"everytime" by Ariana Grande
Lyrics that hit all the feels: "I get drunk, pretend that I'm over it / Self-destruct, show up like an idiot / Why, oh why does God keep bringing me back to you?"
"everytime" by Ariana Grande encapsulates that #dumbb*tch phase that even the smartest of people go through after a breakup. Yeah, your ex may be toxic, but you still show up every single time that they need you. Nothing inherently wrong with that, but maybe it's time to break that cycle of self-destruction… with a three-minute, underrated Ari banger that'll remind you that you're worth more, even if you can be an idiot sometimes.
"Wanted You" (feat. Lil Uzi Vert) by NAV
Lyrics that hit all the feels: "She almost made me think that all she want is me"
It's rather fitting for the last pick on this list to give you a bit of confidence and an ego boost, with a song that makes you ask the question, "why did I even want that person to begin with?" NAV and Lil Uzi Vert's "Wanted You" is a hype song that'll remind you that, yes, you're better off without them. Sure, there comes the shame of knowing that you went above and beyond for a person who had no intention of reciprocating, but the song shows that it's more of a knock on them than it is yourself. Also, the song is just plainly funny, with lines like "Man, I swear these girls are see-through (Translucent) / Stevie Wonder, I can't see you (Can't do this)."
ADVERTISEMENT - CONTINUE READING BELOW
Also read: Concerts Are Back: These International Acts Are Coming to Manila Real Soon
Hey, Spotters! Check us out on Viber to join our Community and subscribe to our Chatbot.
We are now on Quento! Download the app and enjoy more articles and videos from SPOT.ph and other Summit Media websites.
Share this story with your friends!
---
Help us make Spot.ph better!
Take the short survey
Load More Stories