(SPOT.ph) Does the IRL version of Baku also eat the crunchy pickled food before he does something massive? Is Ikki really that fond of sunglasses that he has to wear a pair even after the shoot? These questions do sound ridiculous, but if you're an OG fan of the manga and have now watched the live-action adaptation on Netflix, then you'd know what we're talking about. Thing is, there are more than just a few layers to these characters, and the actors who played them have a lot under their belt too. In case you're wondering how the manga Usogui characters compare to the IRL actors, we round up a few of the movie's most memorable characters and their other gigs below.
Also Read:
10 Thriller and Horror Anime Titles to Watch for When You Want a Bloody, Scary Good Time
10 Feel-Good Animes To Stream On Netflix After a Long Week at Work
10 Adrenaline-Pumping Anime Series You Can Catch on Netflix
ADVERTISEMENT - CONTINUE READING BELOW
Usogui Netflix Cast: Characters and Their Counterparts IRL
Madarame Baku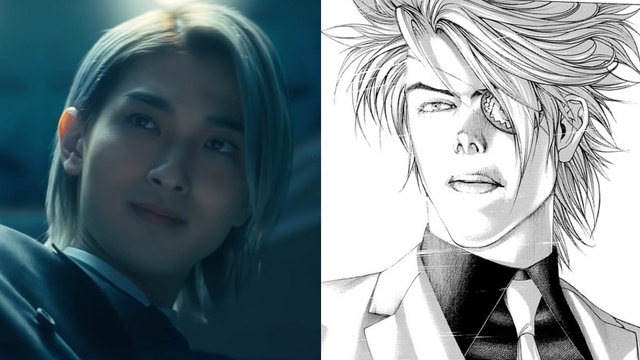 Baku is the main protagonist; he is known as Usogui (Lie Eater) in Kakerou, the all-powerful underground organization only a select few can join (think Fight Club, but with high-stakes gambling as its main activity). Baku's main goal is to battle the organization's top player but bitterly loses a prediction game (the first sequence we see in the movie). He ends up losing the membership but walks away with his life, contrary to the original agreement. He then resolves not to get involved in the organization again.
ADVERTISEMENT - CONTINUE READING BELOW
Recommended Videos
Yokohama Ryusei's most notable appearance before Usogui is playing as Hikari in Ressha Sentai ToQger (it's like Power Rangers, but Japanese). His first major TV drama role was in Kamen Rider Fourze. He's also a mainstay in Real Onigokko The Origin.
Kaji Takaomi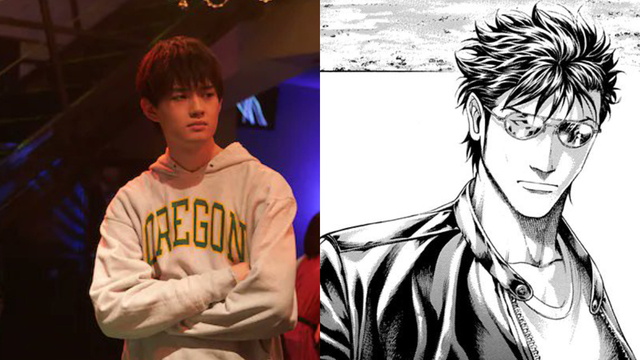 ADVERTISEMENT - CONTINUE READING BELOW
Kaji Takaomi is the perfect wingman in this show. You could say he's a total loser, although he does have a knack for winning that +1 energy drink from the vending machine. With his happy-go-lucky vibes and sometimes obnoxious outbursts, Kaji is the ever-supportive friend who lightens the mood and more importantly, is willing to stick with Baku until the end, especially when it comes to seeing through their opponent's lies.
Sano Hayato's debut role is in the movie Have a Song on Your Lips (Kuchibiru ni Uta o), which premiered in 2015. Other roles and shows he starred in are Maeshiro Ryota in Little Love Song and Izumi Ginzo in Blue Summer. He is also the eldest member of M!LK, a boy group under Ebidan Kids-Stardust Promotion.
Sadakuni Ikki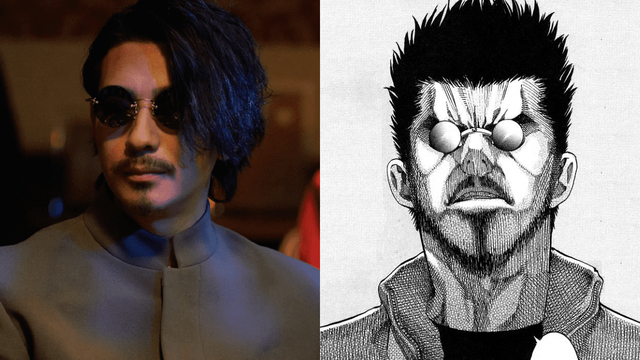 ADVERTISEMENT - CONTINUE READING BELOW
If there's someone in the show who flashes the most number of angry expressions, it's Ikki. But don't underestimate this genius. This sunglass-wearing badass is more than just the gutsy guy character you come across when watching a movie. More than his fondness of intimidating his opponents, this character has a noble goal and is willing to go through illegal means to get it. There are a lot of layers to this guy, so we'll let you figure out your own mixed emotions about him.
Instead, we'll tell you more about the man behind the strong and seemingly-antagonistic persona. Miura Shohei's acting stint started in 2008 when he played a major role in Gokusen 3, a manga turned into a Japanese live-action series. Some of the other dramas he starred in are Legal V, Seigi no Se (Miss Justice), and Ubai Ai, Fuyu (Winter, Grasping Love).
ADVERTISEMENT - CONTINUE READING BELOW
Kurama Ranko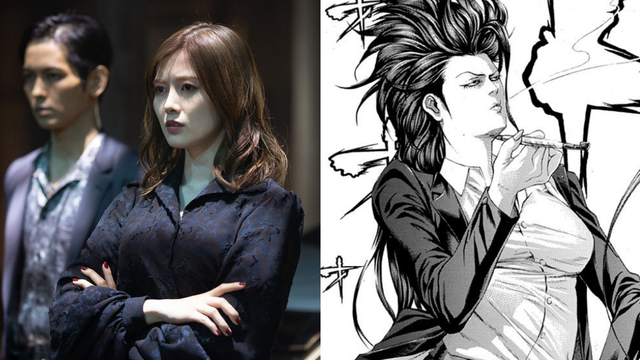 Seinen manga series, a genre that usually targets men, and their live-action counterparts usually include women to play supporting characters that fill the role of borderline love interests. It's not explicitly stated anywhere in the movie, but context clues help us deduce that Kurama Ranko fits the bill quite well. And who wouldn't fall in love?? She has the money, she's got power and influence, and she has the looks and intellect under her belt.
ADVERTISEMENT - CONTINUE READING BELOW
When not acting, Shiraishi Mai spends her time modeling or updating her YouTube channel. She plays the main roles of Shintani Emi in Hyouchakusha (Drifter). Kirei in Hatsumori Bemars (2nd Hatsumori Girls' Commercial High School's Softball Club), Matsuda Minori in Stolen Identity 2, and Miyaji Maharu in Asahinagu (Asahi Knocks Them Off Their Feet). She is also a regular cast member of Nogizaka Under Construction and My First Baito (My First Bite), among other shows.
Your guide to thriving in
this
strange new world.
Share this story with your friends!
---
Help us make Spot.ph better!
Take the short survey
Load More Stories