(SPOT.ph) Raise your hands if you have that one supporting character in a film you always feel attached to while watching whatever title they're in. Keep 'em raised if you're still attached to said character years after having first seen them. You could have more than one animal—erm, person—you wanted to see more of in the said film. You think they deserve a spotlight themselves, and they do, but alas, there's only so much to see in a typical feature-length film. Bummer, we know. And so does director and animator Trent Correy, who felt the same way about Disney banger Zootopia so much so that seven years later, he spearheaded a new Zootopia+ series for Disney+.
Also read: 10 Lesser-Known Disney+ Series That Are Giving Us Major FOMO
Here are behind-the-scene bits about Zootopia+
"[...] One of my favorite movies that I've worked on was Zootopia. As an animator, I loved working on it," Correy, one of the directors of the new Disney+ animated series, said at a press conference. "I thought: 'What a rich world I want to go back to.' Among my favorite characters in Zootopia are Mr. Big, Duke Weaselton, and Stu and Bonnie Hopps, so I just wanted to revisit the world. The movie is so great, but you get only snippets of these characters, so I just thought that there's more to mine there."
ADVERTISEMENT - CONTINUE READING BELOW
We recently got to sit down and talk with directors: Trent Correy and Josie Trinidad, as well as the producer Nathan Curtis, with voice actors Bonnie Hunt and Don Lake (Bonnie and Stu Hopps) and found out some behind-the-scenes bits about the Disney+ series, which premiered on November 9.
Zootopia+: A Short History
For the uninitiated, Zootopia follows a rookie cop rabbit and a con artist fox who form an unlikely partnership to solve a mysterious case. It takes place in a metropolis full of anthropomorphic animals. Zootopia+ is a series of animated shorts putting the spotlight on some of the OG film's diverse and beloved supporting characters and their adventures this time around. As to picking out which denizens from the movie and all the stories to choose from, Correy said:
"When the series was pitched, it was pitched as a six-episode series. So although we did have a few (more) ideas, we really narrowed it down to what we thought were the funniest and the characters that people wanted to see more of, so for now these are the six series that we're excited about sharing."
ADVERTISEMENT - CONTINUE READING BELOW
Recommended Videos
According to Correy, the early pitch had a 'choose your own adventure,' element to be embedded in the original movie. Viewers cloud click on a character they'd want to follow or stay with. He added: "But it limited us a little bit, in terms of storytelling, so we lose that part a bit."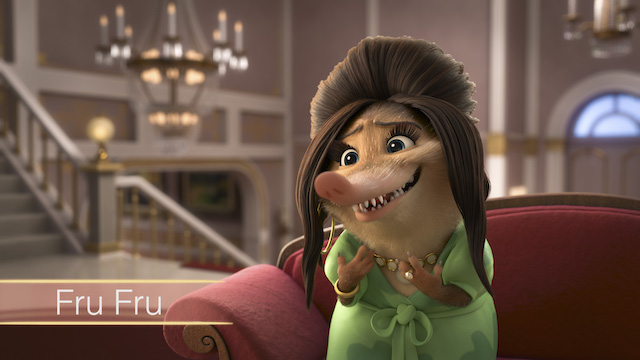 ADVERTISEMENT - CONTINUE READING BELOW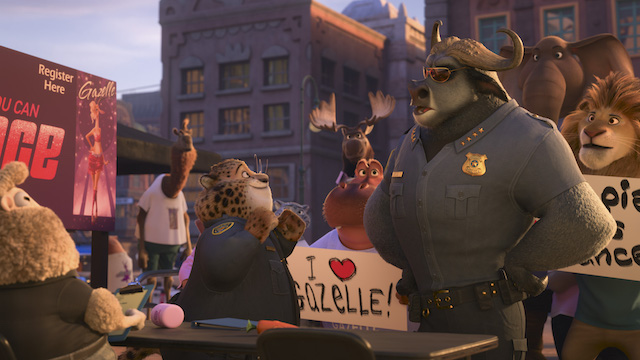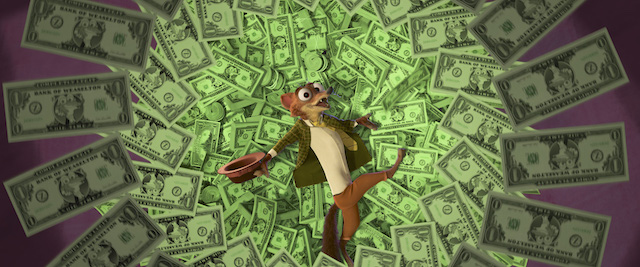 ADVERTISEMENT - CONTINUE READING BELOW
Zootopia+ has action-adventure ("Hopp on Board"), reality show parody ("The Real Rodents of Little Rodentia"), film noir homage ("The Godfather of the Bride"), and romantic comedy ("Dinner Rush")—heck, there's even a musical ("Duke: The Musical") and a talent show competition ("So You Think You Can Prance") all in one show. So yeah, a fun rollercoaster ride of emotions is guaranteed. We're crossing our fingers to see a horror episode with our favorite sloth Flash on it. The sky's the limit.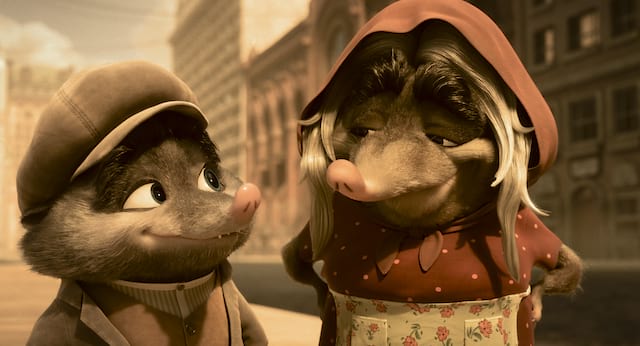 ADVERTISEMENT - CONTINUE READING BELOW
But when it comes to the most challenging episode, Correy said in the press release: "'The Godfather of the Bride' was a particularly challenging episode because we wanted it to have film grain, a monochromatic patina, and changing aspect ratios. Because of that, it was one of the hardest shows our post-production team said they had ever worked on."
Sam the otter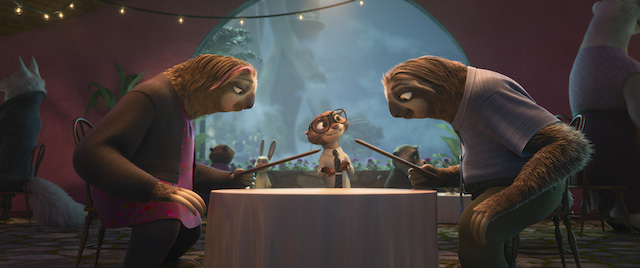 ADVERTISEMENT - CONTINUE READING BELOW
On the other hand, his favorite is the episode "Dinner Rush," while Trinidad and Curtis had "The Godfather of the Bride" and "Hopp on Board" episodes, respectively. "We had such a great time working on that one. And the sloths are such a fan-favorite from the first movie. It was a challenging episode because the DMV is so good that we have to find this new situation, and what helped us find that is actually a Filipino-Australian actress named Charlotte Nicdao."
Yup. Charlotte Nicdao, also in Thor: Ragnarok as the Actor Sif, voiced the otter named Sam in the "Dinner Rush" episode. Correy explains: "When we found her, we were watching Mythic Quest because Danielle, who is part of our team, recommended that we see her acting—and it really helped us find the episode. So, credits to Charlotte and finding that great voice."
Bonnie and Stu Hopps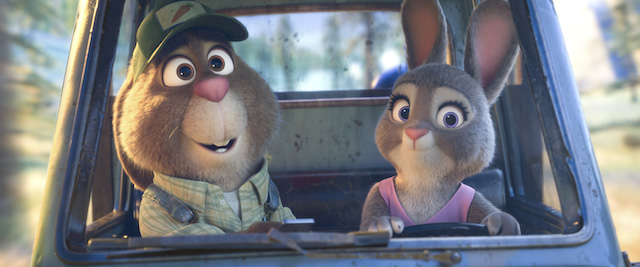 ADVERTISEMENT - CONTINUE READING BELOW
Other actors who lent their voices in the series were Bonnie Hunt and Don Lake, who voiced Bonnie and Stu Hopps (parents of Judy Hopps), respectively. They reprise their roles and took the spotlight on Zootopia+'s first episode, "Hopp on Board."
When we asked about how well their dynamics work on screen, or voice, for that matter, Hunt said: "Don and I worked for so many years—theater, television, film—and now with this voice-over work it's just fun to use that history to our advantage, and hopefully it makes it more entertaining, more relatable, (and) more authentic."
"It's always a joy to work with Bonnie. Every time we get a chance, we just look forward to it. We just jump in, pick up where we left off," Lake quips.
A duet
"Stu and Bonnie, and whatever fish-out-of-story," is what Hunt would want to show more of the bunny rabbit couple. On the other hand, Lake would want to see the two do a song and dance number. He explains: "That's just something that you would never imagine from Stu and Bonnie, and yet I can totally see it." Truth is, we totally can, too.
ADVERTISEMENT - CONTINUE READING BELOW
Zootopia+ premiered on November 9. You can watch it via Disney+.
Also read: Disney Fans, Rejoice: We're Getting a Live Disney Concert This January
Share this story with your friends!
---
Help us make Spot.ph better!
Take the short survey
Load More Stories