The Philippines in Lists
A list of lists in which the Philippines has been ranked.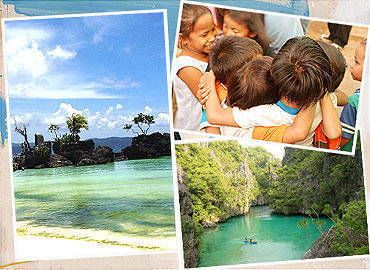 (SPOT.ph) Janine Tugonon's second-place finish in this year's Miss Universe pageant is only the most recent in a series of international "accomplishments" the Philippines attained in 2012. Since we like to look back at the year that was, we've compiled a master list of global surveys, studies, and achievements our beloved country managed to rank in. And we managed to get into a lot of them in 2012.
ADVERTISEMENT - CONTINUE READING BELOW
From best beaches to biggest crocodile to world's friendliest and even to worst airport, the Philippines is always on everyone's list.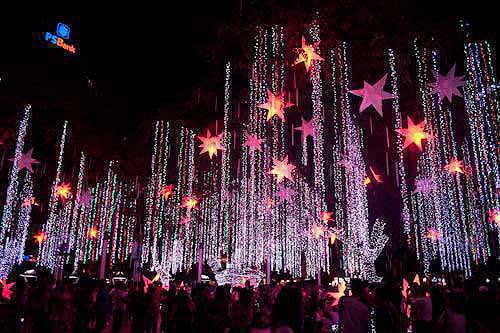 1. One of the world's top Christmas destinations
Roseann Lake from CNN enumerated a list of cities that place special emphasis on Christmas, and Manila, with its extensive window displays, magnificent Christmas trees, and Christmas jingles as early as September, made it with eight other countries, including Barcelona and Quebec.
ADVERTISEMENT - CONTINUE READING BELOW
"A trip to the Philippines lets you have it all. Known as the country with 'the longest Christmas season in the world,' Filipinos get the Christmas festivities rolling in September, and extend them well through January," writes Lake. The list is unranked, but we're sure we're well at the top.


2. World's most emotional nation
Our love for drama definitely translates to real life. US-based pollster Gallup deemed the Philippines as "the world's most emotional nation." Filipinos, apparently, have the biggest reactions when it comes to pain, happiness, and anger. The survey, which studied 152 countries, was conducted through questionnaires where respondents answered questions about what they felt in a particular scenario. Other "emotional" nations include El Salvador, Bahrain, Oman, and the United States.


3. Asia's Top 10 Destinations on the Rise
Amid our beaches, mountains, and fields, urban areas aren't exactly a top tourist destination in the Philippines, but travelers have spoken: Manila is a must-visit place in Asia according to travel website TripAdvisor. The survey described the city as "historic and modern, rich and poor... filled with museums, shops, parks and churches, plus enough nightlife to last until dawn."
ADVERTISEMENT - CONTINUE READING BELOW
Manila beat Bangalore, India; Luang Prabang, Laos; Phnom Penh, Cambodia; Chiang Mai, Thailand; and Kobe and Osaka, Japan.


4. NAIA 1 as world's second worst airport
Frommers, a leading international travel guide, has tagged the Ninoy Aquino International Airport Terminal 1 as the world's second worst airport only after New York's JFK. The survey based its results on comfort, conveniences, cleanliness, and customer service.
Last year, NAIA 1 was included in other worst airport lists in Asia and around the world on top of ranking 5th on CNN's most hated airports list.


5. Manila as the third worst city for driving in the world
First, a disclaimer: CNNGo, CNN's travel website, admits that their survey is "non-scientific." Based on IBM's 2011 Commuter Pain survey, World Bank Statistics, and other Internet sources, Manila was ranked the third worst city for driving, just behind Beijing and New Delhi.
MMDA chair Francis Tolentino, however, disputed the claim. Tolentino himself drove around the metro to prove that the traffic conditions weren't as bad as the article implied.
ADVERTISEMENT - CONTINUE READING BELOW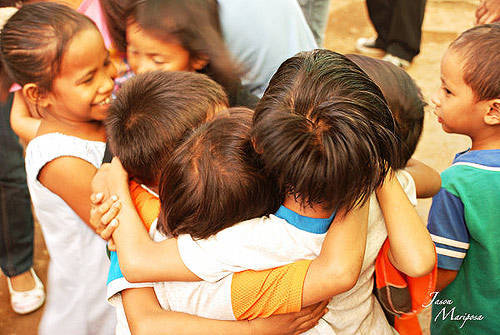 And this is confirmed through two surveys. According to Skyscanner.com, which ranked 34 countries based on rudeness, only 0.17% of Filipinos are rude, placing us on 32nd place and well on the bottom. Moreover, a separate survey by HSBC's Expat Explorer also listed the Philippines eight over 100 in their roundup of friendliest countries. It's a fall from last year's first place, but we'll take it over rudest.
ADVERTISEMENT - CONTINUE READING BELOW
The latter even concluded that not only are Filipinos friendly, the country is friendly on the wallets too. Both results were published on Forbes.com.


7. One of the world's best Chinatowns
In his unranked roundup, CNNGo writer Simon Ostheimer said that Binondo is the world's oldest Chinatown and that its namesake church is an outstanding landmark. Comparing it with Chinatowns in Cuba, Thailand, South Africa, Canada, US, India, and England, he also commended it as a food hub, recommending Cafe Mezzanine and its bull-testicle-spiked soup, Soup No. 5.


8. Clark International Airport as the world's third best airport freezone
The Clark International Airport in Pampanga was deemed third best airport freezone by FDI magazine, a publication under the Financial Times Business Group. It also ranked the Clark Freeport Zone as the eighth in the world.


9. Makati as Asia's third most promiscuous city
Dating website SeekingArrangement.com conducted a survey of 10,000 of its male members and proclaimed Makati as the third most promiscuous city in Asia. Of all the Makati-based respondents, 77% revealed they have more than five sexual partners annually.
ADVERTISEMENT - CONTINUE READING BELOW
Leading the pack is Bangkok with 83% and Osaka with 80%. Of the 10 countries, Beijing was ranked last with 49%.


10. Philippines falls to 103rd in "happiest people" list
From being one of the happiest people in the world, Filipinos have tumbled several steps down to 103. The survey, done by Columbia University, ranked the Philippines among the "least happy" countries. It based its survey on good health, access to education, political freedom, quality of relationships, and trusting communities.
Denmark, Finlad, Norway, Netherlands, and Canada topped the list.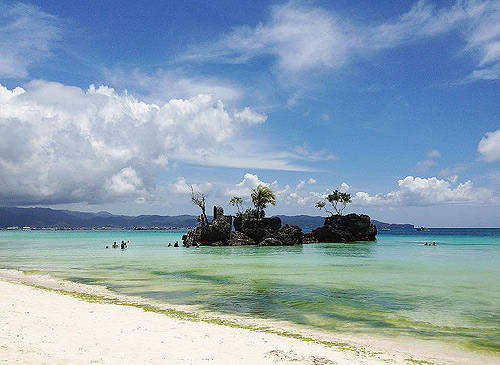 11. Boracay as the world's best island and as second best beach in the world
ADVERTISEMENT - CONTINUE READING BELOW
In its World's Best Awards, US-based magazine Travel + Leisure appointed Boracay as "Best Islands."
Meanwhile, acclaimed travel website TripAdvisor selected 25 spots all over the world and came up with a lineup of Best Beaches. Boracay came in second. Boracay's Yapak Beach won over travelers with its beautiful white shells, white sand, and picture-perfect sunset; while Balinghai is a quiet spot perfect of honeymooners.
Besting Boracay is Providenciales of Turks and Calcos Islands.


12. The deadliest place for journalists in Southeast Asia
The Philippines maintains its status as the most dangerous place for journalists in Southeast Asia. The survey, conducted by the Southeast Asian Press Alliance, ranked the country based on its 36 (out of 100) cases of impunity that the group documented only this year.
The 36 cases included nine murders, 17 cases of threats, and 10 cases of attacks. In fact, nine out of 13 media killings in SEAPA occurred in the Philippines.


13. Local economy as second among Asian nations in terms of growth
ADVERTISEMENT - CONTINUE READING BELOW
The National Statistical Coordination revealed last May that the Philippines' gross domestic product (GDP) grew by 6.4% early this year-a big difference from the 4.9% expansion in the same period of the previous year.
According to the report, in the ASEAN region, the country's economic performance was above average and developed much faster than Indonesia, Vietnam, Singapore, and Thailand. Growth was also noticeably slower in India, Hong Kong, Korea, and Japan.


14. The Philippines sets world record for most number of consecutive haircuts
On May 13, the Philippines broke the Guinness world record for most consecutive haircuts performed by a single team. Finishing an astonishing 388 male haircuts in three hours was the Gupitang Bayan Para sa Kabuhayan. Fittingly enough, the project was spearheaded by former Surigao governor Robert Ace Barbers.
The previous record was held by the Gatsby Salon in New Jersey which gave 246 haircuts in eight hours.


15. Lolong officially proclaimed as the largest crocodile in captivity
ADVERTISEMENT - CONTINUE READING BELOW
All the hype surrounding this giant reptile was finally vindicated when it was declared the world's largest crocodile in captivity. The 6.17-meter, 2,370-pound male croc was discovered in an Agusan marsh in September 2011. Its supposed mate (which is still loose in the wild) is rumored to be bigger.
Photos by Sasha Lim Uy (Boracay) and Jason Mariposa (friendship, Ayala Triangle)
Load More Stories