(SPOT.ph) Walang forever. As the great sage Adele Laurie Blue Adkins once said, "Sometimes it lasts in love, but sometimes it hurts instead." We're sure you know the feeling—or can at least sit next to a window while it rains and pretend to—so if you're thinking it's time to let go and grow apart, allow us to help you with this handy-dandy guide to possible breakup spots in the Metro. 
Disclaimer: SPOT.ph is not responsible for your feelings. Whether you want to take advice from a random Internet article or not is entirely up to you. With that said, we suggest playing some Adele in the background, taking out some tissues, and really, really thinking about your life choices. 
Here are 10 spots in the Metro for when it's time to part ways:
An Amicable Breakup: University of the Philippines - Diliman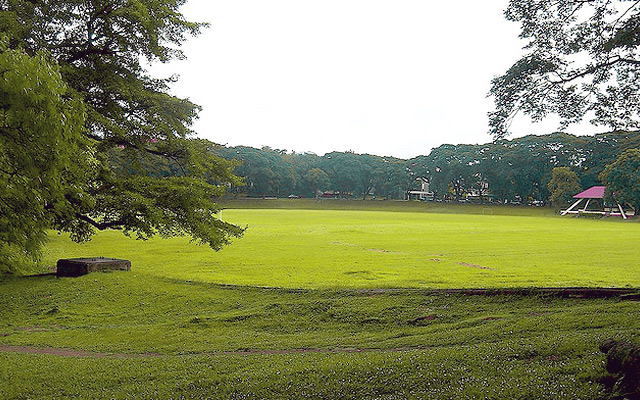 ADVERTISEMENT - CONTINUE READING BELOW
Not to tarnish the premier state university's reputation or anything, but it's common knowledge that the Sunken Garden in UP Diliman has been witness to more than just, well, academic learning. If you and your S.O. are one of the lucky few who are emotionally mature enough to handle a split and you both believe it's best to each go your own way, we suggest a heart-to-heart under the cool shade of a tree at the Sunken Garden. Try to time it during the magic hour for a golden touch to your muni-muni moment after the talk.
A Quiet Breakup: PRESS by Fully Booked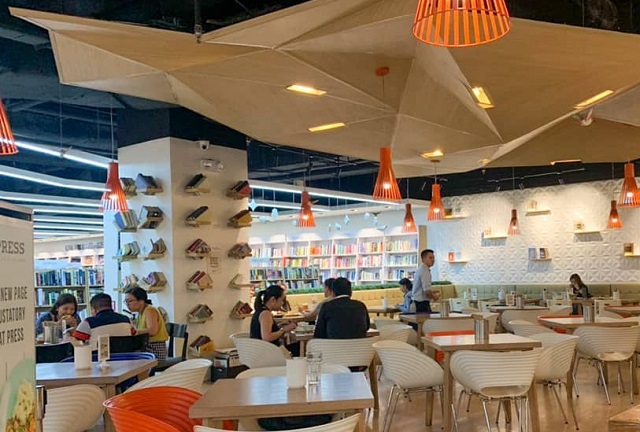 This is a high-stakes scenario, so having it in a bookstore-slash-café will definitely help take off the edge. Not only will delicadeza force you to keep things on the down-low, but TBH, who can be stressed in such a place? PRESS is a small and intimate setting (not a word you want associated with a breakup, but hear us out) where you and your soon-to-be-not-S.O. can quietly end things, then maybe even talk about your (separate) futures together over a good meal and great reads. 
A "We Can Still Be Friends" Breakup: Director's Club Cinemas at The Podium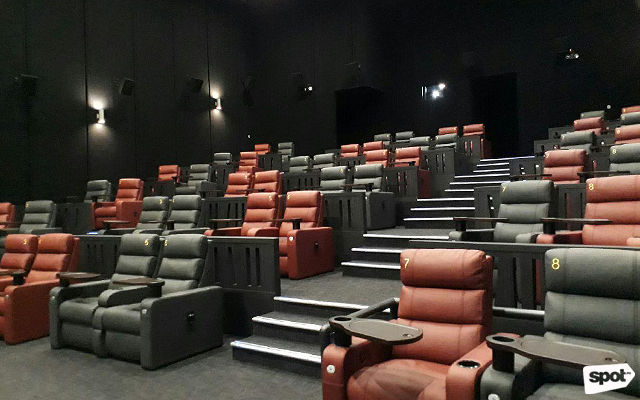 ADVERTISEMENT - CONTINUE READING BELOW
Probably one of the biggest lies we tell ourselves—right after "I'll wake up early tomorrow to do it"—is that we can be friends with our exes. Put the theory to the test with your soon-to-be-past-lover by breaking up before a screening! The Director's Club Cinemas at The Podium have plush, reclining seats with enough space between the two of you so you can hide your crying, plus unlimited popcorn and soda! Prices start at P400—for a ticket to the screening, not the breakup. 
A Cinematic Breakup: National Museum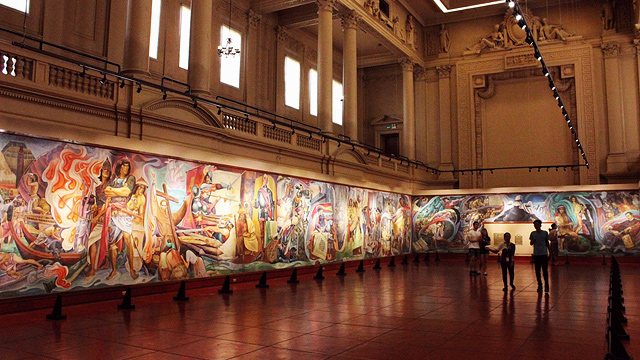 ADVERTISEMENT - CONTINUE READING BELOW
If you're aiming for a split worthy of an award-winning indie film, then you have to get the setting just right. The National Museum of Fine Arts is a strong contender. Walk quietly hand-in-hand amidst the art and grand halls of the centuries-old building, and maybe even have your last tear-jerking, heart-wrenching, goodbye hug—it's a family place—with an important piece of history as background. The only downside to this is how you're both going to head out after, so be sure you each have a means of transportation ready.
A "Viral" Breakup: Central Square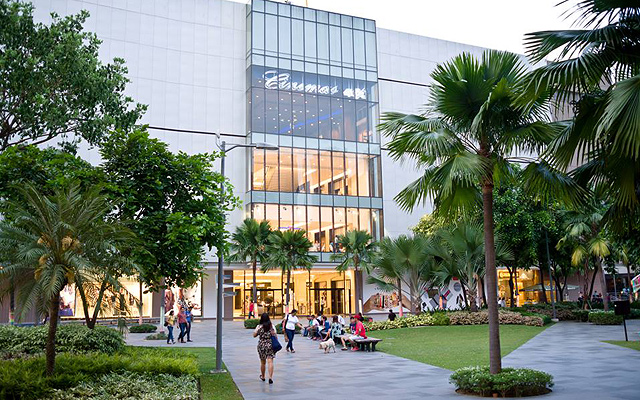 ADVERTISEMENT - CONTINUE READING BELOW
This one's great if one of the things you and your soon-to-be-ex have in common is a flair for drama. Any open area would be good, but the sprawling space in Central Square in BGC makes for an extra-nice location with extra potential for being filmed. Depending on how dramatic you guys want to be, you can go from a soft and quiet talk with a bit of crying to an all-out screaming fest; we won't judge if that's your thing.
A Breakup With Art: Pinto Art Museum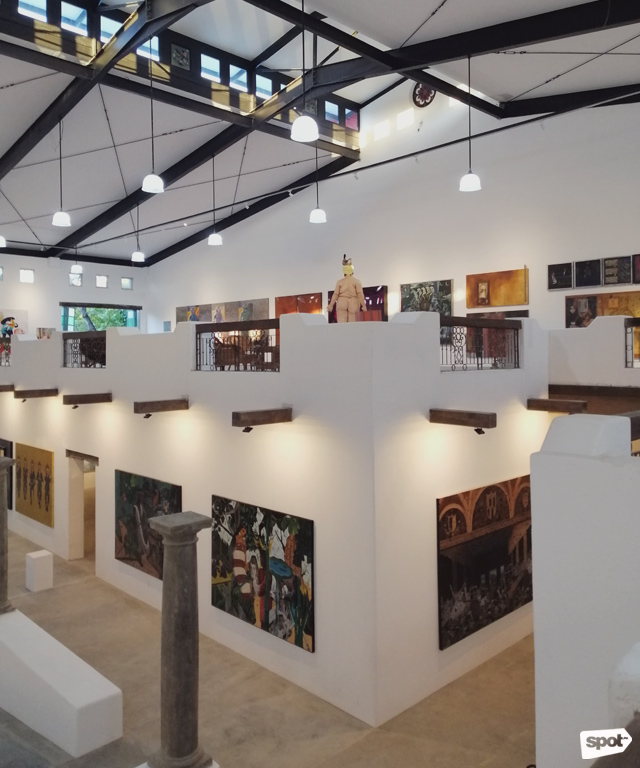 ADVERTISEMENT - CONTINUE READING BELOW
Look, okay, just because this is going to hurt a whole lot doesn't mean you can't at least inject some #aesthetic into the experience. Plus, Pinto Art Museum just opened a new section full of interesting art pieces that might even warrant a discussion—you know, aside from you guys talking about breaking up. You can set the scene and unload all your feelings at the same time. Don't forget to bring your own cars or have your own commute route; otherwise, that's going to be one heck of an awkward trip back home.
A Competitive Breakup: Grid X Griddle Gastrolounge & Gaming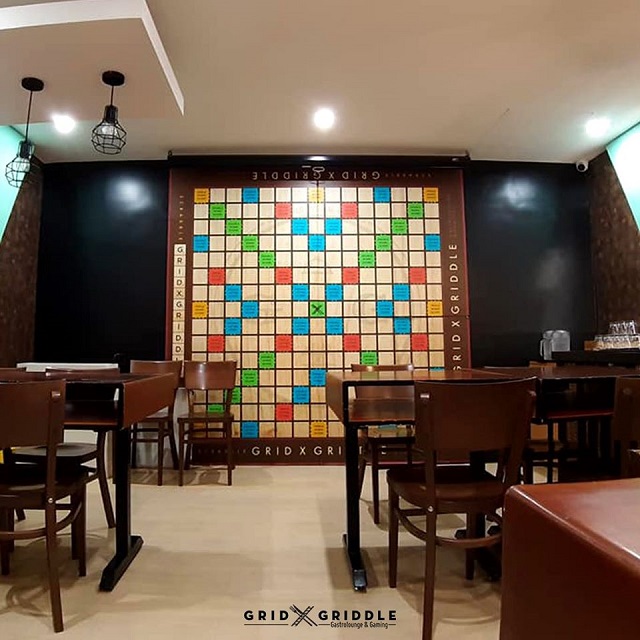 ADVERTISEMENT - CONTINUE READING BELOW
If your entire relationship has just been the two of you playing each other, then end it the same way! At Grid X Griddle, you can choose between a more serious dining-slash-playing area with chairs and a table or an area with low tables and cushions for seating, which means you can decide the seriousness of your breakup talk, too. Have fun one last time before splitting ways (not innuendo, we swear!). Also, we don't know who needs to hear this, but if it's toxic, then it's best to end it ASAP—sans board games or whatever.
A "Diretso Walwalan" Breakup: Black Market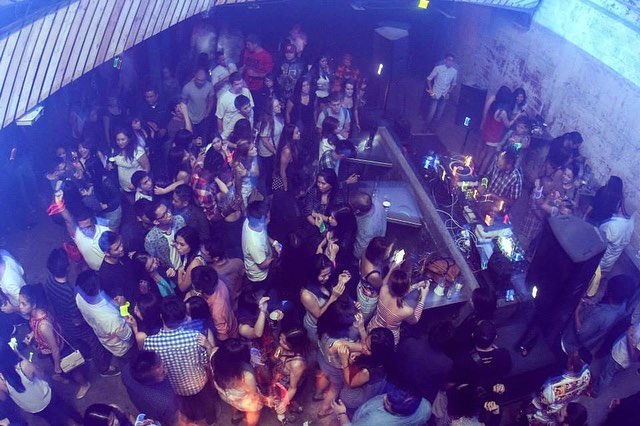 ADVERTISEMENT - CONTINUE READING BELOW
This is probably the worst idea in a long list of bad ideas, but here we go. If you and your future ex are into the club scene, then you could decide to go out here—just not together anymore. Bad Decisions Wednesday happens every, well Wednesday, so if you're in it to (not) win it, then this could be a good-slash-bad choice. Party it out to great music, food, and drinks with a whole lot of new people—just be sure to cut things off cleanly and preferably with closure before you go all in!
A Teleserye-Level Breakup: Pasig River Ferry Service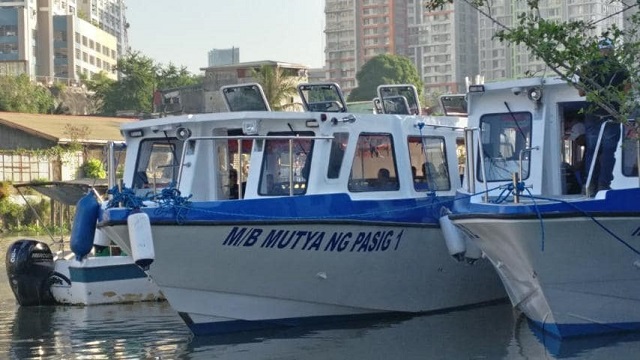 ADVERTISEMENT - CONTINUE READING BELOW
Up the breakup game by doing it on the Pasig River. It's not at all practical nor does it make sense, but damn, would it make for a great story. Let's set the scene: It's sunset and the ferry is gliding along a picturesque stretch of Pasig River; it's just the two of you (ideally, plus the ferry personnel), and you both lay your hearts bare before splitting ways at the next port. There might be some screaming, definitely a few tears, but hopefully zero people ending up in the river.
A Blood-Pumping Breakup: Pretty Huge Obstacles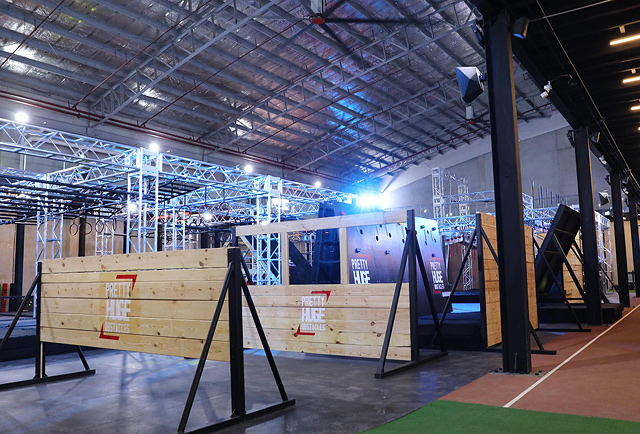 ADVERTISEMENT - CONTINUE READING BELOW
Angry breakup sex isn't the only way to break a sweat in this context. Get some real exercise by having the goodbye talk at a workout place, and not just any gym. At Pretty Big Obstacles, you can go full parkour mode. Get rid of all that excess energy (read: pent-up emotions) by getting through monkey bars, high walls, and other obstacles and you'll hopefully both leave the place, and the relationship, feeling a little bit lighter.
Share this story with your friends!
---
Help us make Spot.ph better!
Take the short survey
More Videos You Can Watch
Load More Stories