Top 10 Most Infamous University Hookup and Breakup Spots
Pre-requisite for clicking: A sense of humor.
(SPOT.ph) What do you remember most from your college life? Is it your thesis? Or have you already pushed that traumatic experience back to the recesses of your mind? Joking aside, the old adage does say that learning takes place not only in classrooms, but out there in the real world, too. Which, if you really squint with us a bit here, means you must have learned a lot from your drinking binges, all-nighters, and of course, your past relationships. 
To help you remember all the things you learned, we round up a couple of hotspots from universities around the Metro for breaking up and er, hooking up. In no way does SPOT.ph condone these forms of learning, but who can deny this is a much more entertaining—and way less credible and value-adding—study compared to your thesis?
We got all this insider info by asking former students of the "Big 4" Universities for the most commonly known spots—not necessarily based on their own experience, some pointed out—on their respective campuses. If you're feeling #attacked though, you can spill about the known go-to areas in your universities down below! We weren't about to list them all down; we're not that crazy.
These hotspots are ranked based on these factors: first, how "multi-purpose" the area is, meaning plus points if you can use it for both functions; second, how much privacy the area offers; third, how cinematic the place is (you need the right ambience); and last, how close the nearest inuman spot is, just in case. "Hookup" here is loosely defined from varying degrees of landian to "please, please practice safe sex" levels and, in an effort to be more inclusive, "breakup" also covers those who were never really official to begin with—don't worry, we've all been there.
ADVERTISEMENT - CONTINUE READING BELOW
Also read:
10 Perfect Places for Breaking Up in Manila
Here are the top 10 infamous university hookup-slash-breakup spots in the Metro:
10. Lover's Lane - University of Santo Tomas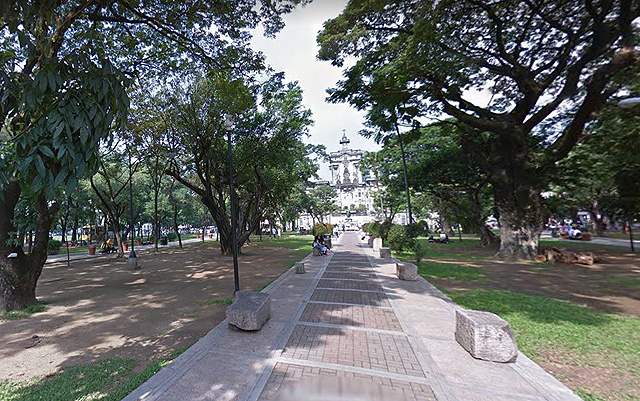 CONTINUE READING BELOW
Recommended Videos
The University of Santo Tomas' Lover's Lane rakes up points thanks to its multiple functions: group practices and study, HOHOL (but probably not MOMOL), landian (pero slight lang), and definitely breakups have happened here. The moniker "Lover's Lane" is sometimes apt, but most of the time, it's really not. Plus, the University of Santo Tomas is arguably the most conservative of the Big 4, so you can count on the happenings here staying PG—most of the time. 
9. Amphitheater - De La Salle University - Manila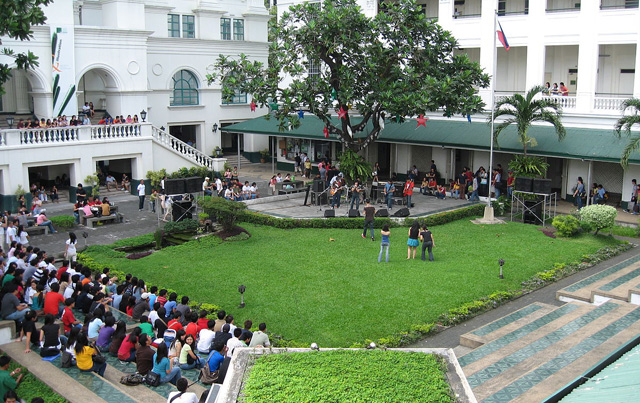 ADVERTISEMENT - CONTINUE READING BELOW
Ironically, the same place where De La Salle University students first hold hands is also the same place they part ways. Reads like a clichéd romance movie, but that's exactly what makes it the perfect area to break up! La Salle kids already make it their go-to spot for hanging out so the added, er, extra-curricular activity isn't exactly out of place. Minus points for the lack of privacy, though—unless that's your thing. 
8. Church of Gesu - Ateneo De Manila University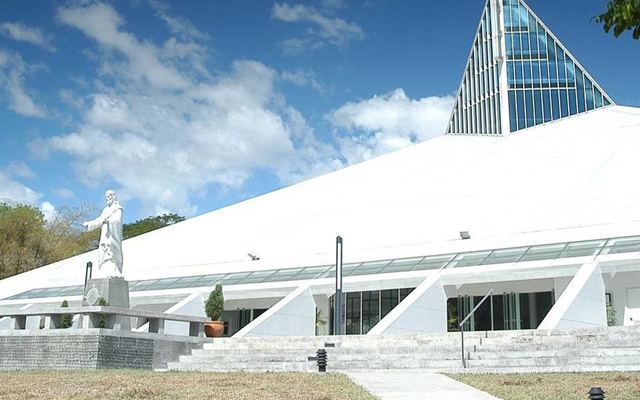 Just to be clear, students don't actually do anything inside the church—other than pray, we suppose—so all you scandalized titos and titas can sit back down. (Thank you.) This area is usually free of other people and potential nosey bodies and it is a picturesque area, so at the very least, any hand-holding or ugly break-up would have a pretty background. Drinks are way over on the other side of Katipunan Avenue, but the church offers a safe space for some real, sober reflection.
ADVERTISEMENT - CONTINUE READING BELOW
7. Henry Sy Grounds - De La Salle University - Manila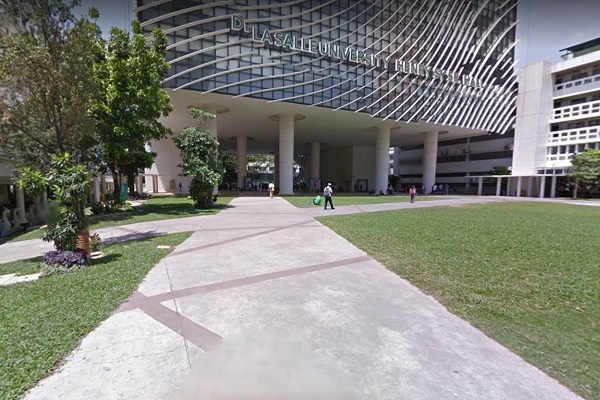 Once again proving that anything related to love needs a breeze to grow (or die), the open grounds underneath the relatively new Henry Sy building is prime cuddle area for DLSU students. While most kids get it on (safely and smartly, we hope) outside of the campus—*cough* happy Thursday *cough*—most relationships bloom in this hangout area. And the usually cool breeze means cuddles are not only valid, but totally necessary.
6. 2/F Razon Sports Center - De La Salle University -  Manila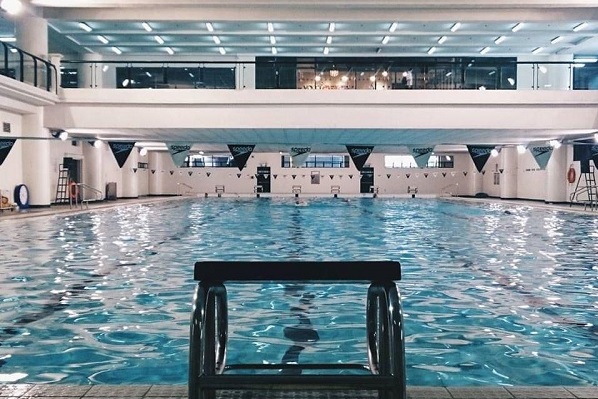 ADVERTISEMENT - CONTINUE READING BELOW
As expected, privacy is the hardest factor to fill for this list (especially for hookups) but the second level of DLSU's sports center has this advantage over all the other entries. The open area above the swimming pool usually has zero people, so students are free to break or take each other's hearts—responsibly, we hope. The fact that it overlooks the pool adds to the cinematic effect and it's at the edge of campus property, so a drink is pretty easy to get to.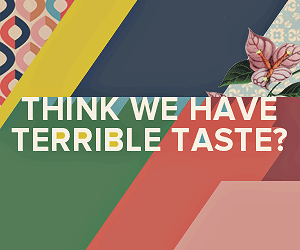 5. AS Parking Lot - University of the Philippines - Diliman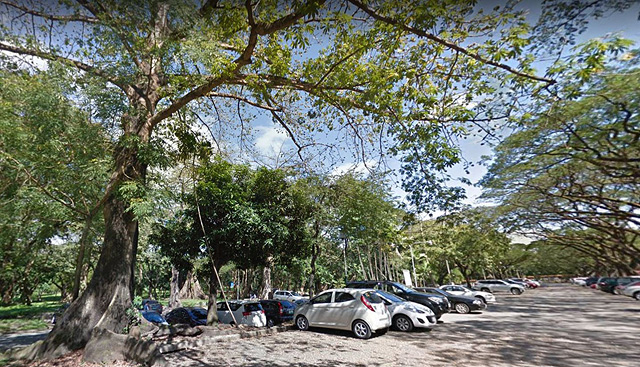 Every UP student holds some part of the Arts and Sciences Building close to their heart—for varying reasons. Probably no other place burns a hole into the memory bank as much as this building's parking lot, though, as it's the scene for most concerts, org events, general happenings, and randomly creaking cars. It's not always NSFW, but still, joggers, beware! On a side note, we're sure former UP President Rafael Palma is thankful kids refer to the building as "AS" and not his name. 
ADVERTISEMENT - CONTINUE READING BELOW
 4. SOM Forest - Ateneo de Manila University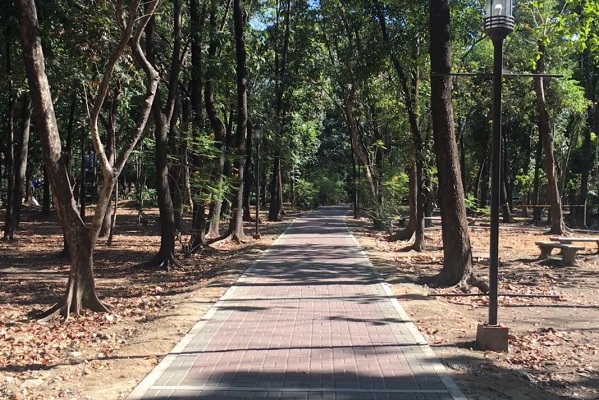 "Are you even a student of the Ateneo De Manila University if you've never cried here?" as a recent graduate quipped (please note that direct quotes in this article are really more just an approximation of the general idea). It seems nature really brings out our emotions as this green patch behind the Ateneo School of Management is also more of a premium breaking-up area (it's just easier to emote when there's a cool breeze, okay). The trees here are witness to a whole lot of undergrad tears—and we suspect a bunch of other non-academic meet-ups.  
3. Lagoon Area - University of the Philippines - Diliman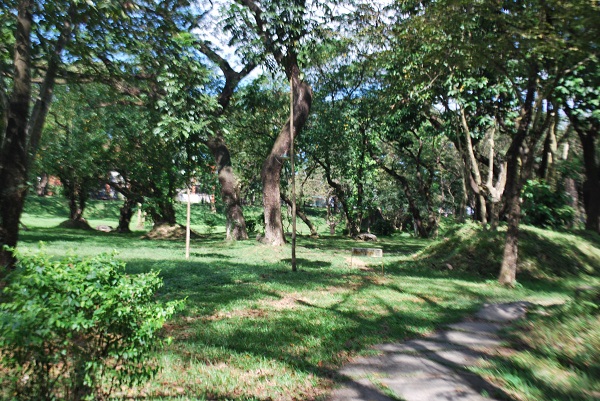 ADVERTISEMENT - CONTINUE READING BELOW
We really don't know what it is about the academic oval that inspires people to do non-academic things. TBH, all the shit that went down in this particular area has long been part of city lore—thanks in part to the now defunct Diliman Files Facebook page. The lagoon has since been revamped into a more PG place fit for the academy, but all the tales—which we won't repeat here for the sake of the kiddies—from sweet, cute, outrageous, scandalous, or otherwise, will go down in history. 
2. Ateneo de Manila University Parking Lots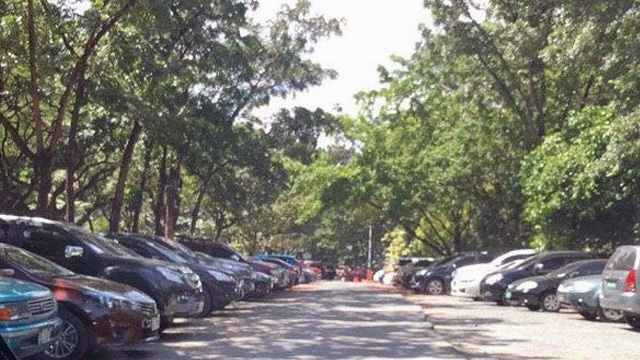 Not all Ateneo parking lots were made equal, apparently. While breaking up in a parking lot isn't new, a couple of prime parking spots for some alone time were dropped by former students. We ain't no snitch, though, so we'll keep them secret, too. Just know that there's a reason leaving car engines on while parked is a definite no-no—and it isn't only for safety and environmental reasons. Also, assuming you need a car to have use of a parking lot, that just means you can definitely get to drinking spots outside of campus much easier. 
ADVERTISEMENT - CONTINUE READING BELOW
1. Sunken Garden - University of the Philippines - Diliman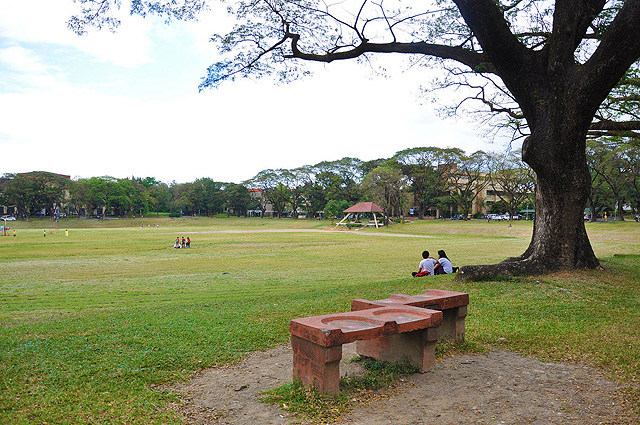 The Sunken Garden never fails, does it? Not only is this place optimal for breaking up and landian in terms of cinematic ambience—this is probably about as close as you'll ever get to that weird meadow area from the Twilight Saga—but it's also just a jeepney ride away from prime drinking spots! The field also gets plus points thanks to all the things students use it for: sports, dance practice, muni-muni moments, cult gatherings, and yup, breaking up a la Alone/Together. The area does lose points in terms of privacy, but people usually have creative—and sometimes exhibitionist—ways of coping.
Share this story with your friends!
---
Help us make Spot.ph better!
Take the short survey
Load More Stories