Grocery-Shopping in a Pandemic: What It's Like to Be a Quarantine Tribute
We talk to a couple of "chosen ones."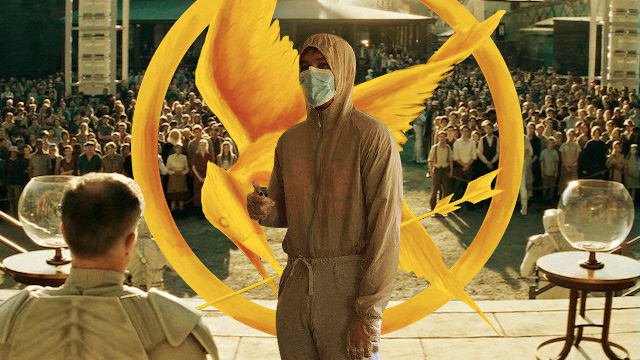 (SPOT.ph) When the pantry is running low on supplies or you've reached for one snack too many, who do you call? There's a new hero out in the streets! At a time when everybody who can stays indoors, a few chosen ones have risen to the call: our quarantine tributes. Each household has offered up—we mean, decided (fairly) amongst themselves the best candidate to go out into the enhanced community quarantine world and buy essential supplies. This could be your father, mother, sister, brother, super-nice neighbor or relative or anybody willing to step up and make sure the household has everything it needs.
ADVERTISEMENT - CONTINUE READING BELOW
The term was cemented when a bunch of newbie adults on whose shoulders these responsibilities fell joined forces in the Quarantine Tribute Tips, a Facebook group where they discuss everything from the right protective gear, how to salvage an overly-salted dish, and just ways to survive the quarantine period in general. They took the name from Suzanne Collins' The Hunger Games book series. You know the one; the movie version famously has Katniss Everdeen-slash-Jennifer Lawrence volunteer—or in their case become a "tribute"—to take her younger sister's place in a fight-to-the-death situation. We got to talk to several "chosen ones"—whether a seasoned pro or a quarantine newbie—to see what life is like as a tribute.
Also read:
What It's Like to Spend 14 Days in Quarantine for COVID-19
What It's Like to Cook for Frontliners, Straight From a Chef
"The street that I'm taking to get to the store feels like you're walking through three hills," one such tribute tells SPOT.ph. Kat is a 31-year-old who lives in Quezon City. At the start of the quarantine period, she volunteered as tribute in place of her parents; both of whom are seniors. "Every tribute day is a chance to get some cardio," she shares.
Kat's usual trip to the grocery is done every two weeks—which means she walks to and from her usual grocery with several days' worth of supplies for a household of four in her arms. Her tribute gear includes a face mask, wet wipes, alcohol, and latex gloves. She has a ritual of sorts before heading straight to the grocery aisle. "I wipe the cart handle, [and do] another alcohol spritz before putting on my gloves."
CONTINUE READING BELOW
Recommended Videos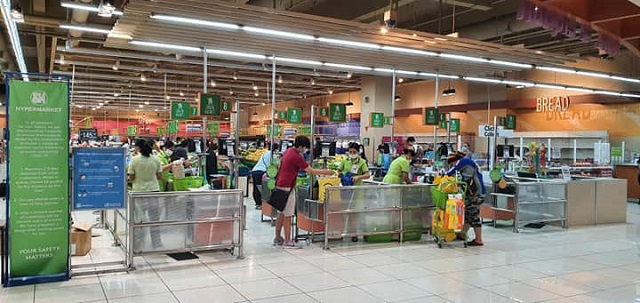 Elsewhere, in Cavite, 30-year-old T.A. is in charge of buying supplies for a household of nine people. For her, deciding on the "tribute" of the household depends on who understands the risks and the enhanced community quarantine rules. That person must also be willing to implement and comply with precautionary measures. T.A. also shops at the nearby grocery—around a three to five-minute drive away—for two weeks' worth of goods. Her gear includes "a double face mask (cloth and surgical mask), hair cap, eyeglasses, gloves and double clothes and jackets with a hood." Money and cards go straight into a plastic pouch, and she always has to have a UV Care Pocket Sanitizer with her, which she uses to sterilize grocery cart handles.
ADVERTISEMENT - CONTINUE READING BELOW
As for 24-year-old Bengaboy—not his real name, just to be clear—the usual tribute outfit meant complete head-to-toe cover, until reports came out that long sleeves could actually spread the virus easier. Bengaboy lives in Quezon City as well and is tasked with running the easier errands for the family. His mother handles the official grocery run, "kasi may mga preferences siya na I do not know," he shares.
"Usually I gas up the car and do easy grocery errands like buying bread or things we need agad but don't have pala." He also tries to find the less-crowded groceries for his quick errands. "Looking for places na hindi matao is [the] key to make things fast," he shares, but he makes sure to stay within his area so he doesn't have to go through any checkpoints.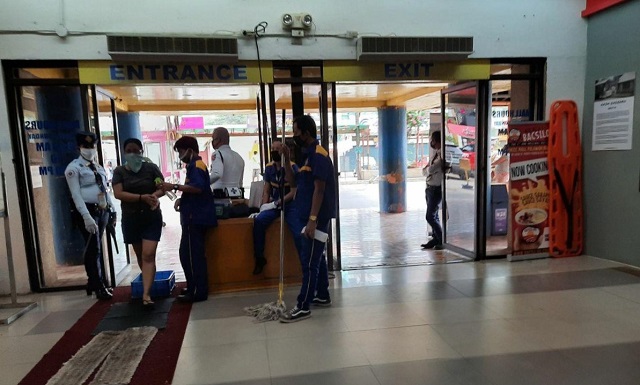 ADVERTISEMENT - CONTINUE READING BELOW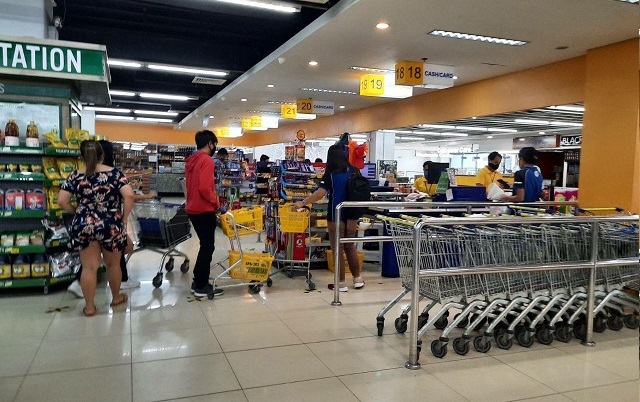 Once the first phase of the tribute's mission is done (prepping and getting to the supermarket) it's just a matter of getting the needed supplies and exiting quick and smooth. Supermarkets across the nation have put up their own restrictions: There's the "no face masks, no entry" rule in Cavite, shares T.A., and restricting the number of people inside the actual shop in Quezon City, says Kat.
Social distancing is everybody's main prerogative now, and even shoppers in NCCC, Puerto Princesa's oldest main shopping and grocery mall, ensures that no more than 50 people are inside at one time. "They give you a number at the entrance area and make you wait until somebody else comes out," explains Cuyo, a 50-something-year-old in charge of a household of seven in Palawan's capital.
Inside, people still follow social distancing rules. "Everybody's on their cellphones, avoiding not only physical contact but also eye contact," adds Cuyo. Most of the shelves are still well-stocked, well, except for rubbing alcohol. And with a liquor ban in place, "All kinds of alcohol, too," he laments. The quarantine restrictions have certainly changed the supermarket experience in Palawan. "It's a little eerie, being in the grocery store and seeing it as if it were closed," he adds.
ADVERTISEMENT - CONTINUE READING BELOW
But it isn't without the laughs, either. Most men doing the shopping appear to be unfamiliar with the specific brands on their list; "They call their wives most of the time to clarify things," observes T.A. during her grocery runs. Even Bengaboy steps down from his tribute role when it's time for "the big-time groceries." Though Cuyo may have a thing or two to say against that—thanks to his several decades of experience, of course.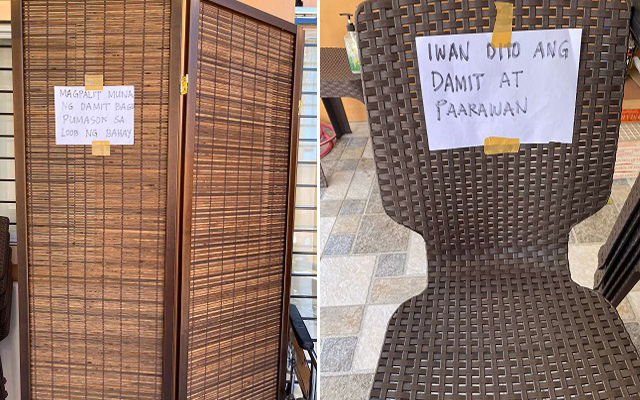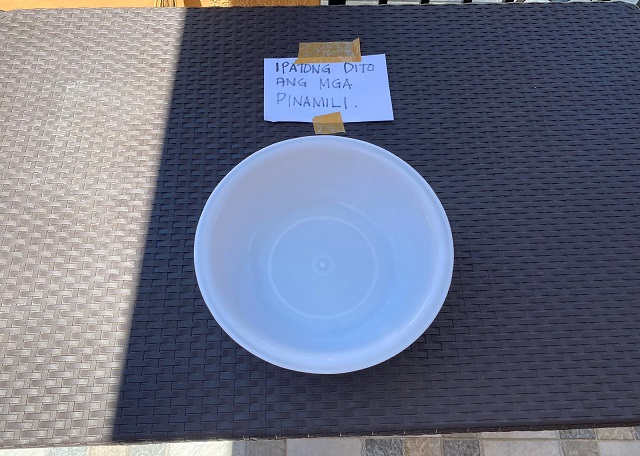 ADVERTISEMENT - CONTINUE READING BELOW
"So far, [I haven't spotted] weird costumes inside the grocery, but the funny thing is that my best friends bug me to take a bath right after my trip," shares Kat. Clothes go straight to the washer, groceries are disinfected, and tributes head straight to the shower—a standard across all four tributes, no matter where or what age.
"At first we were all very worried, kaya we had all these measures," explains Bengaboy, "but we got used to it as time passed." Most tributes have already adjusted to the new ways—but some things are still uncertain. Kat's path to her usual supermarket was closed off after the barangay enacted stricter measures. "The villages around us have their fair share of COVID-19 cases, while we don't." For now, they're looking at getting supplies from small shops in their community or exploring the option of ordering online.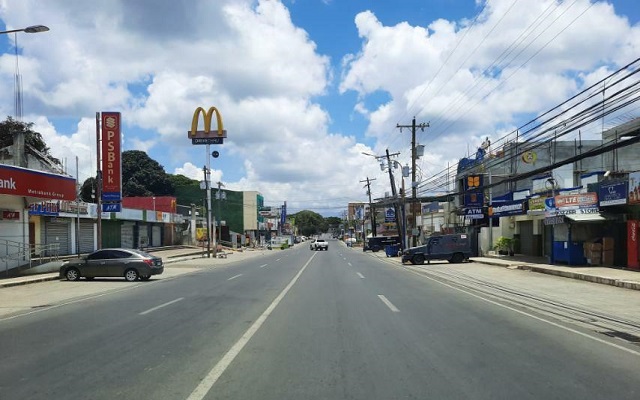 ADVERTISEMENT - CONTINUE READING BELOW
"The situation will probably remain the same until the middle of May," predicts Cuyo. Nobody knows for sure what the "new normal" will look like once the spread finally slows down and restrictions can be lifted. For T.A. and her family, they've prepared themselves as much as possible to "use resources efficiently and be financially liquid […] because we do not know when will this end."
"We are not in the warzone like the frontliners, but by staying in, being aware, and careful, we can protect ourselves and the people we love," says Kat. So the next time you reach for your nth snack of the day, spare a thought for all the people who've worked to get that bag of chips into your hands; from truck drivers to grocery store personnel to your family's chosen one. A Three Finger Salute to all our quarantine tributes.
Editor's notes: Names have been changed.
Share this story with your friends!
---
Help us make Spot.ph better!
Take the short survey
Load More Stories