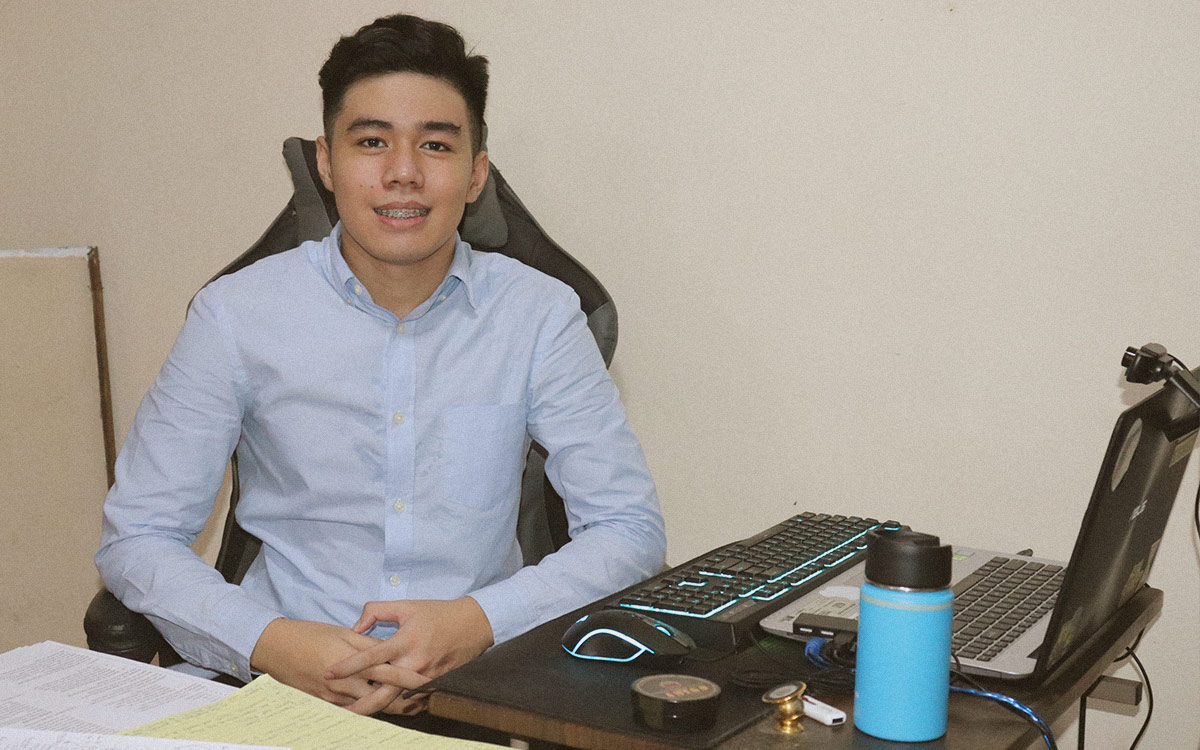 (SPOT.ph) A huge chunk of the college experience usually goes beyond the four walls of the classroom. There's lining up a whole day for enrollment, looking for the most affordable haunt nearest the school, plotting the most efficient route from building A to building B to make it in time for your next class, and figuring out which subject is "uno-able." Plus, there's your whole freshman year when you stock up on memories as you transition from a sheltered high school life to an exciting collegiate journey. But with the ongoing pandemic and community quarantine, the four walls of the classroom have turned into the small computer screen as schools are mandated to implement distance learning.
ADVERTISEMENT - CONTINUE READING BELOW
Dan Andrei Bongayan, a first-year college student taking up Tourism Management at the University of Santo Tomas, talks about his experience about online learning in the time of COVID-19. 
Also read:
A Day in the Life of a GrabFood Rider
A Day in the Life: What It's Like to Have a Side Hustle in Manila
A Day in the Life: What It's Like to Be a Crafter in a Fast-Paced City
This Is What a Day in the Life of a Freelance Artist Is Like
Missing Out on the Thomasian Welcome Walk
"Before the pandemic, I was so excited [at the thought of meeting] new teachers, classmates; and adapting to a new environment since I studied at the University of the East for six years," Bongayan tells SPOT.ph in an online exchange. He was looking forward to the big move from Recto to España, having attended high school at the home of the Red Warriors. "Isa pa sa exciting sa [University of Santo Tomas (UST)]  is 'yong 'Welcome Walk' sa campus," he adds.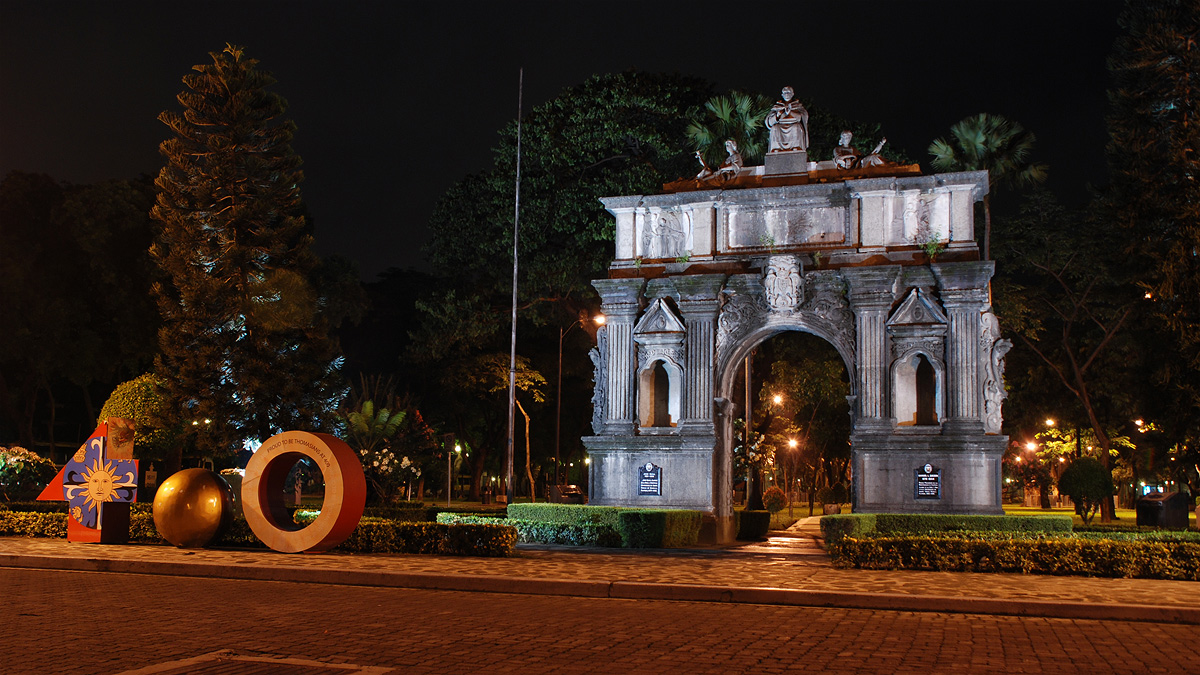 Bongayan is talking about one of the many traditions of the 409-year-old university, such as the Thomasian Welcome Walk that started in 2002. Every year, incoming freshman students pass under the historic Arch of the Centuries and walk together towards the UST Main Building. This serves as a rite of passage for newly accepted Thomasians and symbolizes the link between them and those who came before them. In 2019, up to 15,000 students attended the Thomasian Welcome Walk. There's also a superstition that one should not go through the Arch of the Centuries outwards (facing España) unless it is your last day at the university because your graduation might get delayed, or you might not graduate at all.
ADVERTISEMENT - CONTINUE READING BELOW
This year's freshman batch also missed out on a grand tour of the sprawling 21.5-hectare Manila campus, which boasts pre-war structures, Art Deco buildings that are National Cultural Treasures, and the tranquil UST Quadricentennial Square and its interactive fountain. In place of the annual event, UST introduced a two-hour virtual tour where the campus and its iconic structures were recreated in detail through Minecraft. Hosted through the UST Minecraft server, the tours were scheduled on August 29 and 30 and September 5 and 6 to accommodate this year's batch. 
"It saddens me a bit kasi 'yung mga expectations ko ay nawala," Bongayan says. 
Adapting to Online Classes
UST opened their classes on August 17. With the new system of distance learning, the university tried to keep the students' load light by dividing the semester into two segments. Until October, Bongayan is enrolled in four subjects with classes starting at 10 a.m. and ending at 2:30 p.m. from Monday to Thursday. 
ADVERTISEMENT - CONTINUE READING BELOW
"I start my day eating my breakfast, then ang lunch ko, 2:30 p.m. na since wala kaming break," he explains. The synchronous lectures somehow replicate classroom discussions as professors explain lessons by screen-sharing slides or calling on students for recitation. Other professors send them links or files of asynchronous lectures, which students can watch at their own pace. They're also required to wear formal attire during live video classes—which, as expected, is given a funny twist by students who wear button-down shirts paired with pajama bottoms or pambahay shorts. It's semi-formal wear, literally.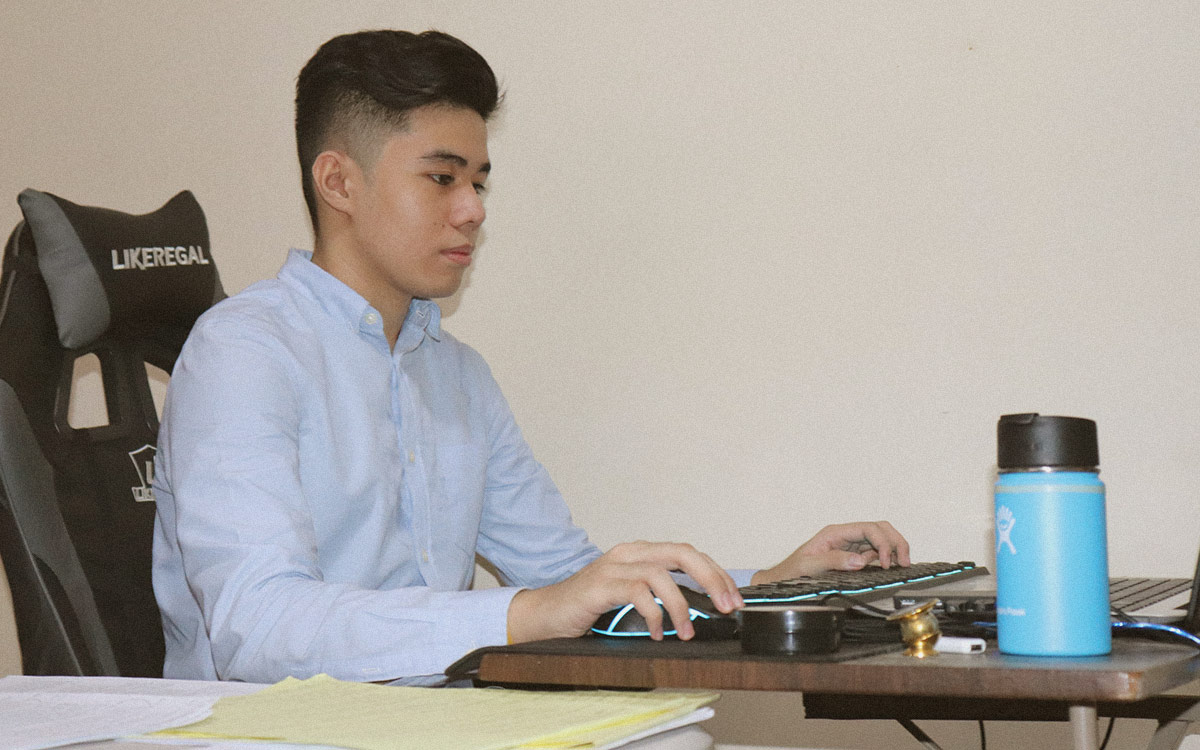 ADVERTISEMENT - CONTINUE READING BELOW
Online classes, according to him, pose a bit of a challenge "dahil nga madaming distractions at pati na rin ang stability ng Internet connection." In his morning class, he and his classmates would hear the crowing of roosters in the background coming from their professor's feed.  
After about five hours of back-to-back classes, Bongayan spends the rest of the day doing his homework—and playing online games in between. His assignments include a lot of readings and reaction papers, which they submit to their professors through e-mail. (Guess they can no longer use the excuse that 'the dog ate their homework.') 
Given the choice, he would rather go back to physical classes next school year. "Iba talaga 'yong essence na nasa classroom ka nag-aaral compared sa bahay lang. Hindi lahat madaling ituro virtually since iba-iba ang capabilities ng estudyante," the freshman student says. 
Online Learning on a National Scale 
The Department of Education's shift to online learning amid the pandemic has drawn criticism from students, parents, and educators. People argue that not everyone has access to gadgets, Internet connection, and other materials needed for online learning. Teachers are also pleading for Internet allowance and additional budget as they try to adjust to teaching online. Some parents, on the other hand, had to transfer their kids to public schools while others had no choice but to let their children skip the school year. 
ADVERTISEMENT - CONTINUE READING BELOW
On August 14, the Department of Education officially moved the opening for school year 2020 to 2021 to October 5 from the initially scheduled August 24. "We shall use the deferment to provide relief to the logistical limitations faced by the areas placed under [Modified Enhanced Community Quarantine] and to fill in the remaining gaps of the school opening that we are currently addressing," the agency said in a statement. This postponement affects only public school students in elementary and high school, while most private school and college kids have already started with their classes. 
In a separate report, Commission on Higher Education Chairman J. Prospero De Vera III said higher education institutions are covered by Republic Act No. 7722, "which allows colleges and universities to exercise their academic freedom, such as the opening of classes." He added that universities can open their school year depending on their "level of preparedness" in relation to the pandemic as well as the way their semesters are structured.
ADVERTISEMENT - CONTINUE READING BELOW
On September 2, the University of the Philippines Board of Regents rejected the student body's appeal to postpone the September 10 opening of classes at the state university. "We firmly and strongly reiterate our demands to ensure safe, free, accessible, and quality education amid the pandemic," said the UP Office of the Student Regent in a statement.
ADVERTISEMENT - CONTINUE READING BELOW
As COVID-19 continues to spread worldwide, Filipino students like Bongayan are forced to adapt to—for the lack of better term—the "new normal." And with the official opening of classes in public schools less than a month away, one can only hope that no student gets left behind.
Share this story with your friends!
---
Help us make Spot.ph better!
Take the short survey
More Videos You Can Watch
Load More Stories