Go Beyond Cute: These Instagram GIFs Are Here to Remind Us to Travel Responsibly
It's a part of the Department of Tourism's campaign to Save Our Spots.
(SPOT.ph) Being a good and decent person all boils down to one main thing: respect. And when you're a tourist, whether abroad or in your own country, being respectful can go a long way. This (ideally) innate human trait is what the Department of Tourism is banking on for their campaign, Save Our Spots, which brings to light all the small things we can do to preserve our Philippine tourism destinations. And what better way to get the ball rolling than by creating bright GIFs tourists can use for their Instagram stories?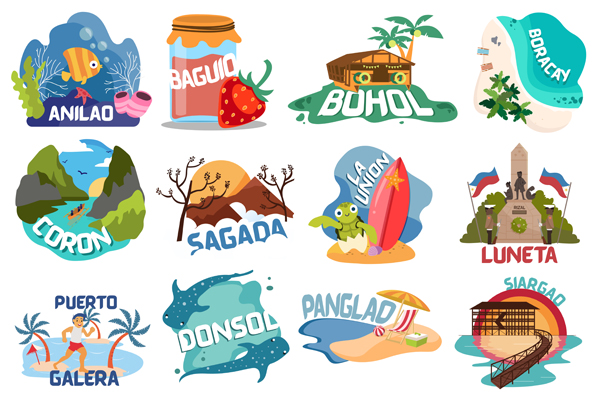 ADVERTISEMENT - CONTINUE READING BELOW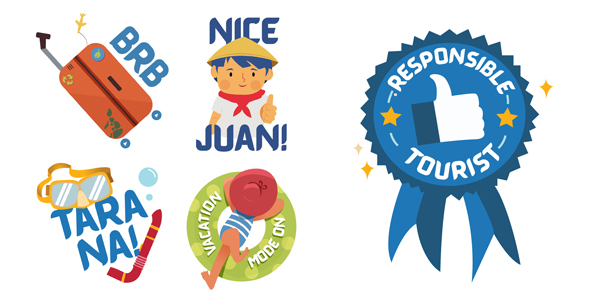 CONTINUE READING BELOW
Recommended Videos
The next time you're surfing in Siargao, swimming with the whale sharks of Donsol, or chilling in the cool breeze of Baguio, deck out your 'Gram with these GIFs from the Department of Tourism (DOT). All you have to do is type in "sustainable tourism" when you're looking for a GIF to add to your Instagram Story and choose from the 13 spots available: Vigan, Puerto Galera, Panglao, Sagada, Siargao, Luneta, Anilao, Baguio, Bohol, Boracay, Coron, Donsol, and La Union. Plus, don't forget to certify yourself as a "Responsible Tourist"—just make sure you deserve the title.
ADVERTISEMENT - CONTINUE READING BELOW
So what does it mean to be a responsible tourist, you ask? Well, Save Our Spots (SOS) is here to teach you exactly that. First pushed by the DOT in November 2019, this campaign is a growing effort to instill a sense of responsibility in those traveling through our precious landmarks, forests, mountains, beaches, seas, and what have you. In more concrete terms, it's a bit like an information campaign that wishes to grow and latch on to one of our deepest Filipino traditions: bayanihan.
ADVERTISEMENT - CONTINUE READING BELOW
The DOT is pushing for Save Our Spots to become a bayanihan movement; it "reminds us all to respect our tourist destinations, wherever you are and whatever role you have in the community," said DOT Secretary Bernadette Romulo-Puyat during its launch on November 13, 2019. This applies to everyone—whether tourists and locals—to have and give respect to nature, local cultures, marine life, and our heritage to preserve and yes, save our spots. The campaign also touches on how you can practice little acts to become a responsible tourist—in the same vein as the perennial social media caption "take only memories, leave only footprints," but dare we say, with a little more purpose and substance.
"When you go to other countries, you go 'wow, everything's so clean and nice,' but what [we] don't realize is that it starts [here] with each and every Filipino. When our foreign guests see that we respect our environment, they will also be embarrassed not to do the same," said the Secretary during the media interview. While the SOS campaign starts with well, the man in the mirror, it will ideally create an entire culture of responsible tourism. "You pick up trash, you don't litter water bottles; these are the little things, but it all adds up," noted Romulo-Puyat.
ADVERTISEMENT - CONTINUE READING BELOW
On a nationwide level, the DOT has selected several initial locations for their campaign: Anilao in Batangas, Baguio City, Coron in Palawan, Donsol in Sorsogon, La Union, Rizal Park in Manila, Panglao Island in Bohol, Puerto Galera, Sagada in Mountain Province, Siargao Island, and Vigan City in Ilocos. This means that aside from putting up reminders and information bulletins—brochures were axed for obvious reasons—the "DOT will also be using these materials and putting it in their modules when training tourism front liners and also tour operators," said DOT Assistant Secretary Howard Uyking during the launch, with a promise that the materials start rolling out in December 2019. So yes, this means you can expect more GIFs and videos to head your way.
ADVERTISEMENT - CONTINUE READING BELOW
This SOS campaign is the third leg of the over-arching "More Fun Forever" project of the DOT, which aims to push local communities, private entities (i.e. hotels, restos), and, of course, tourists to travel and operate in such a way that our grandchildren, and their grandchildren in turn, will be able to experience the same wonders of the Philippines as we can right now. "Our main goal has always been to create a culture of sustainable activism," said Secretary Romulo-Puyat in her speech at the launch.
While tourism has been looking up for the Philippines—we reached 8 million visitors in 2019 alone—the Secretary noted in her speech, "What's [the point of these] numbers if they are at the expense of our environment?" Sustainability isn't always the easier choice, and the tourism industry has much to hurdle past to achieve it, but SOS is here to remind us that we can all be a part of that movement, and hopefully a part of the solution.
ADVERTISEMENT - CONTINUE READING BELOW
Main image taken from the Department of Tourism Save Our Spots video.
Share this story with your friends!
---
Help us make Spot.ph better!
Take the short survey
Load More Stories