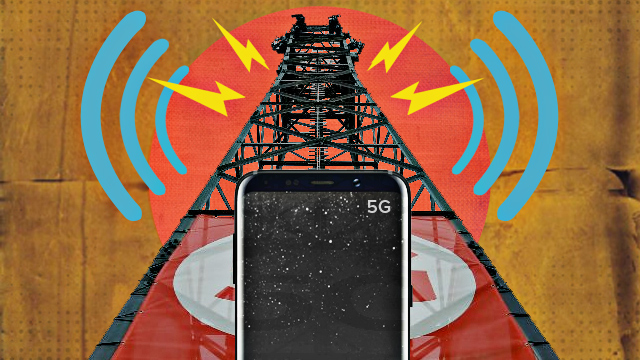 (SPOT.ph) In a constantly evolving online world, connectivity is king. The latest buzzword that everyone is starting to hear is 5G. For several years, telecommunications companies have been talking about how they are constantly upgrading their technology from 2G, then 3G, and later on 4G/LTE. But what do these numbers and letters mean? 5G gets its name from being the fifth-generation wireless Internet. This new high-speed, broadband standard was started in 2017 by the 3rd Generation Partnership Project and finalized in 2018 for stand-alone 5G.
ADVERTISEMENT - CONTINUE READING BELOW
The main advantage of 5G is, of course, speed. Theoretically, 5G offers peak download speeds of 20Gbps—imagine downloading a 3GB file for just around 35 seconds versus 26 minutes on 4G/LTE—and up to 10Gbps of upload speed. In current local 5G implementations however, maximum download speed maxes out at 100Mbps. On average, real-world mobile LTE speed in the Philippines ranges from 11 to 19MBps, depending on the network. This would mean that 5G is around five to 10 times faster than LTE. 
Also read:
Can You Really Overcharge Your Phone? Here's What You Should Know
Buying a Smartwatch? Here Are the Most Important Features to Consider
Going Beyond Speed
Apart from speed, 5G offers more bandwidth and more stable network connections. 5G networks will also have lower latency. This means that there's less delay when information is being sent to another point. Measured in milliseconds (ms), network latency is very noticeable in applications such as online games. Less latency means there's no delay between your input and the action you are seeing onscreen. Latency for 4G/LTE networks on the average is around 70 to 75ms. The expected latency for 5G is around 1 to 4ms.
ADVERTISEMENT - CONTINUE READING BELOW
Recommended Videos
Although it's considered as a successor to 4G/LTE, 5G won't be replacing 4G anytime soon, but instead will augment it. This means there's no real need for you to upgrade your existing phone since 4G networks will still be in place. In order to take advantage of a 5G network, though, users need to purchase a 5G compatible device. Standard 4G devices may not be able to access 5G networks but 5G phones, however, are backwards compatible with 4G networks. So far,  only one 5G phone model has been officially released by a local telco: the Huawei Mate 30 Pro 5G.
On the network side, 5G is different from 4G in the way it uses the multiple-spectrum bands or frequencies. Unlike 4G, 5G uses three main spectrums. The first spectrum is the low-band spectrum or 1Ghz band. The advantage of low-band spectrum is wide area coverage. Maximum speed for the low-band is 100Mbps. The next is the mid-band spectrum, which provides faster consistent speeds but smaller coverage area since the signal may not penetrate buildings. The maximum speed for mid-band is 1Gbps. The last is the high-band spectrum, which is the fastest with optimal speed of 10Gbps. The main drawback of high-band is smaller coverage area and poor signal penetration in buildings.
ADVERTISEMENT - CONTINUE READING BELOW
So Why Should We Care About 5G?
There are two main types of 5G. Available since 2019 is the 5G fixed-wireless broadband service. Initially available in select areas, the broadband plans range from 20, 50, and 100Mbps. Up to 32 devices can be connected on a home 5G connection. Currently, the 100Mbps 5G fixed wireless connection costs around P2,899 per month. Mobile 5G service, the other type of 5G, has yet to be launched by local telcos.
For high-bandwidth applications such as HD video, online gaming, and streaming, 5G users will notice the difference. However, there are other future applications where 5G connectivity would come in very handy. Always-online virtual-reality and augmented-reality devices that can both transmit and receive VR broadcasts will work well with 5G's low latency, high-bandwidth network. Live streaming can now also be possible in 8K resolution. Outside of mobile gaming and esports, other areas where 5G can also be used are in Internet of Things applications, retail, transport, manufacturing, and logistics.
ADVERTISEMENT - CONTINUE READING BELOW
Bottom line: What's all the fuss about 5G? It is expected to make online gaming, video calls, and teleconferencing faster, but it probably won't be widely available in the Philippines, especially for mobile phone users, for another year or so. 
Ed Geronia Jr. is a gaming, technology, and screen writer. He worked previously as a magazine editor and as a co-founder of a mobile technology startup.  He is currently involved in creating immersive virtual reality experiences. Follow him on Twitter @edgeronia.
Share this story with your friends!
---
Help us make Spot.ph better!
Take the short survey
Load More Stories