10 Cool Sites for Great Reads
Yup, free e-books included.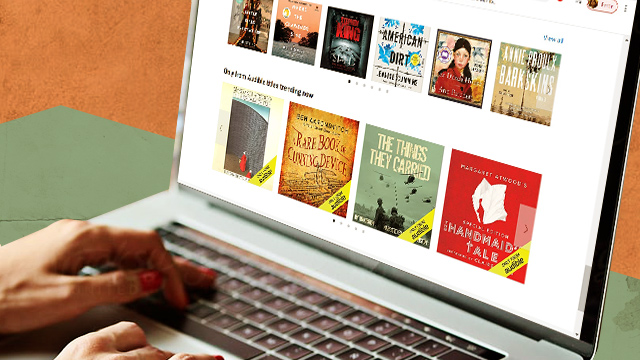 (SPOT.ph) It's every book lover's problem: Your bookshelves are bursting and yet you can't resist the urge to buy more great reads (and that pile of neglected ones is starting to get on your conscience, too). Perhaps it's time to give virtual books a try. There are a lot of great sites that offer e-books, PDFs, audiobooks, and more—and some are even free. We've put together a list of sites where you can check out all kinds of reads online without needing to get out of bed.
Also read:
Need a Laugh? Check Out These 10 Hilarious Webcomics
10 Best Bookstores in Metro Manila for the Absolute Bibliophile
Check out these sites the next time you're looking for something to read:
Project Gutenberg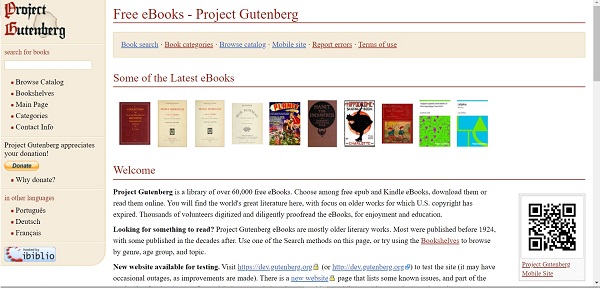 ADVERTISEMENT - CONTINUE READING BELOW
Price: Free
Arguably the first open-source site that you might have discovered was Project Gutenberg. This digital library has been around since 1971 and also contains what is arguably one of the first versions of an "e-book" or a document in electronic text: a typed copy of the U.S. Declaration of Independence. You might have used this digital library as a source for your academic papers at some point, but you can also search around 45,000 classic texts—from Dostoyevsky to Alcott—in the public domain. All of them are downloadable in easy-to-read digital formats.
Audible.com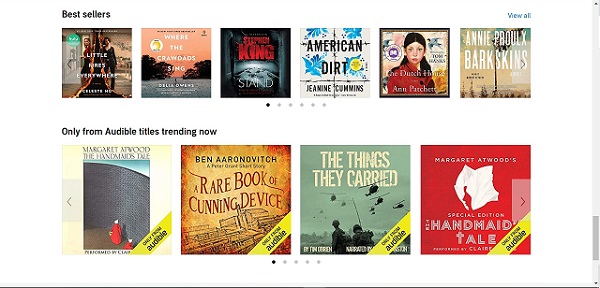 CONTINUE READING BELOW
Recommended Videos
Price: Subscription is at U.S. $14.95/month (roughly P750)
Owned by Amazon, Audible is the go-to for folks who prefer to listen rather than read stories. There are around 525,000 titles to choose from—from contemporary works like Stephen King's to literary classics and even Audible originals like comedian Trevor Noah's Born a Crime. Plus, Audible has made hundreds of titles free to listen to during the quarantine for COVID-19—mostly for kids, but there are also young-adult reads and classic texts available.
ADVERTISEMENT - CONTINUE READING BELOW
Scribd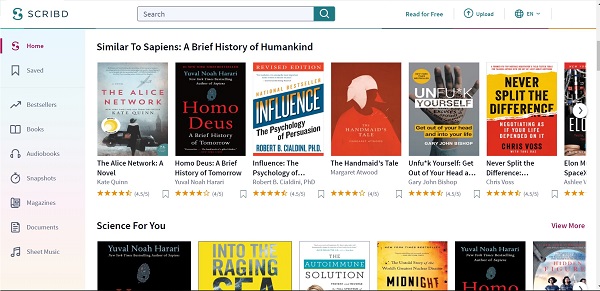 Price: A premium account is at U.S. $8.99/month (roughly P450)
Scribd has gotten the reputation of being a more scholarly open-source site, especially since uploads you've most likely encountered were academic. Since they've also started a free 30-day trial option for their library during the quarantine, here's your chance to check out the thousands of contemporary titles they have online. They have everything from Mark Manson's The Subtle Art of Not Giving a F*ck to Andre Aciman's Call Me By Your Name. Scribd has a pretty huge library to choose from, including novels, audiobooks, articles, and more.
24 Symbols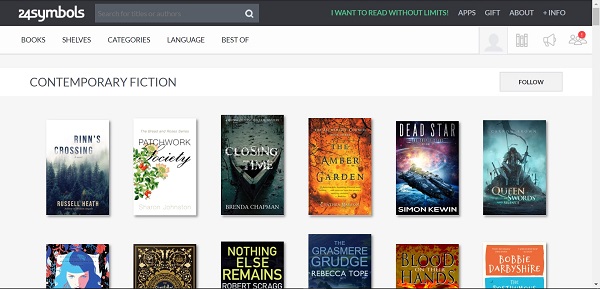 ADVERTISEMENT - CONTINUE READING BELOW
Price: A premium account is at U.S. $8.99/month (roughly P450)
This digital library is a great source for contemporary literature. You can sign up and download e-books or audiobooks to enjoy offline and pretty much any device you own. Depending on your subscription, you can download as many works as you want. 24 Symbols has a wide variety of works from different genres, including poetry, fiction, graphic novels, and more. You can check out biographies like C.W. Gortner's Mademoiselle Chanel or novels like David Leavitt's The Indian Clerk.
Internet Archive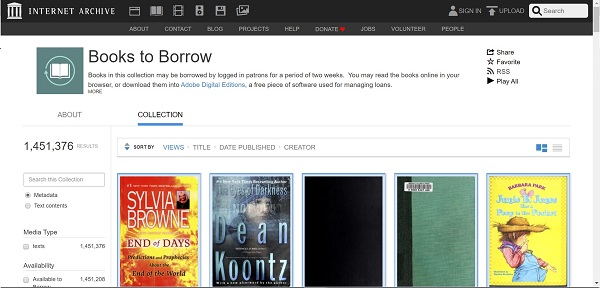 Price: Free
The Internet Archive is an organization that, like Project Gutenberg, has made it their mission to make information accessible to everyone. It's been around since 1996 and now has over 6 million public domain e-books and other types of text files. You can find scanned copies of antique editions of classic works—a great way to go through history without leaving the house. Plus, when you're done checking out the reads, you can scour through their other project, the Way Back Machine, which houses more than 424 billion web pages. Gentle reminder that the Internet never forgets, people.
ADVERTISEMENT - CONTINUE READING BELOW
Open Library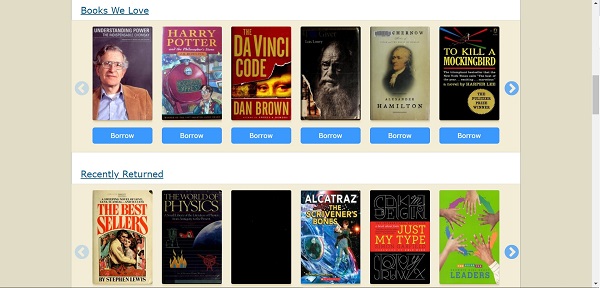 Price: Free
Open Library is an arm of the Internet Archive that's dedicated to collecting—and making available—all "published works of humankind." The ultimate goal is to have "a web page for every book ever published." A tall order, but one users can get behind, too, as the catalog is completely editable and you can add your own copies. They've worked with hundreds of libraries across the globe to put their respective digitized resources in one place so you can expect a wide variety of reads. Users can "borrow" soft copies of five books at a time—the selection includes titles from the Harry Potter series to Treasure Island by Robert Louis Stevenson—for two weeks, all for free. If you have a library that's part of OverDrive or WorldCat, you can borrow the actual copy as well.
Smashwords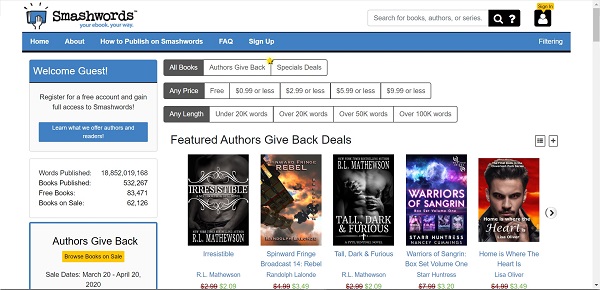 ADVERTISEMENT - CONTINUE READING BELOW
Price: Signing up is free but e-books could cost up to U.S. $ 9.99 (roughly P500)
This site is where you can find thousands of e-books by independent writers, publishers, and dealers. There are currently over half a million titles available on Smashwords and around 80,000 of those are free for you to read. Most authors also put up short previews so you can decide whether you really want to read the entire thing or not. Pro tip: the site lets you filter reads based on your budget—from free to U.S. $ 9.99 (roughly P500)—so you can use that to keep your wallet happy.
Google Books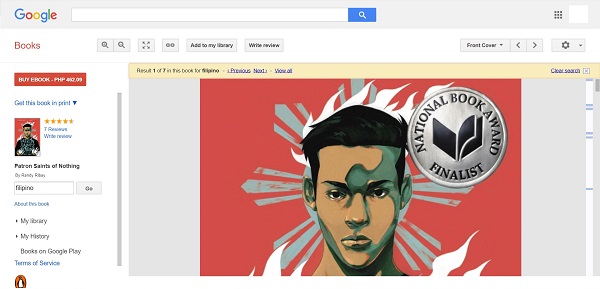 Price: Free
If you haven't already done this, now is the time to check out the full potential of Google's "Books" tab. The search engine is also home to a huge collection of books that have been scanned and made available for a full preview by various authors and publishers. All you have to do is toggle the filter options right below the search bar, choose the "Free Google eBooks" and find online editions you can read in full. Most titles offer a chunk of their books for preview, so at the very least, you can take a peek and decide if it's worth your money.
ADVERTISEMENT - CONTINUE READING BELOW
ManyBooks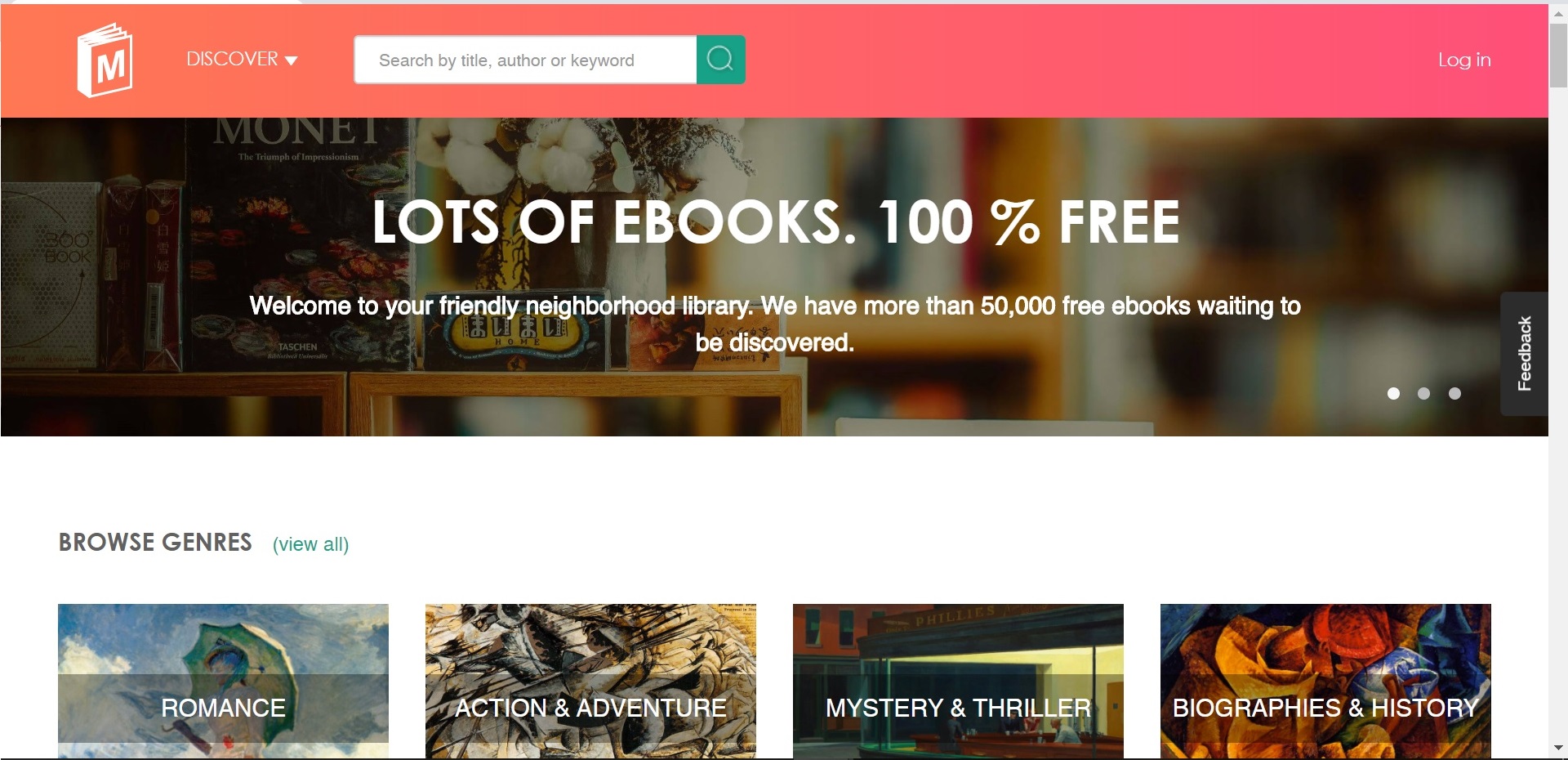 Price: Signing up is free but e-books could cost up to U.S. $ 4.99 (roughly P250).
This website gets plus points for its clean and easy-to-use interface. They started out in 2004 with the same vision as Project Gutenberg—so you can also find a lot of classics free to read. It has since grown to house thousands of independent works. Browse through a huge selection of free or discounted e-books from a multitude of different genres and categories. There's even a section dedicated to classic texts that were deemed too controversial and banned somewhere at some point in history.
Wattpad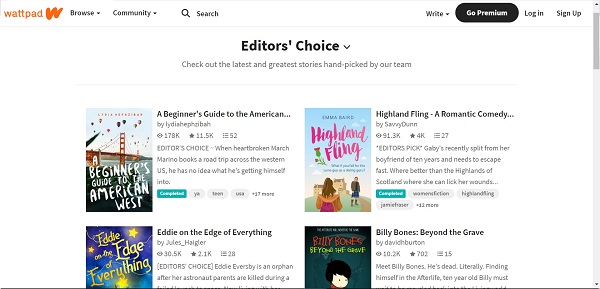 ADVERTISEMENT - CONTINUE READING BELOW
Price: Signing up is free; a premium account is at U.S. $5.99/month (roughly P300)
Launched in 2006, this website hosts one the world's biggest and most popular e-reading communities. It goes beyond being a digital library and works more like a "social storytelling platform." Users can browse through hundreds of thousands of e-books written by fellow Wattpad members and even write their own stories to share. The community has grown so big that they've made their own annual awards, called the Wattys, and hundreds of titles have also been turned into books by global publishers.
Bonus site: Pop Fiction
Price: P165/e-book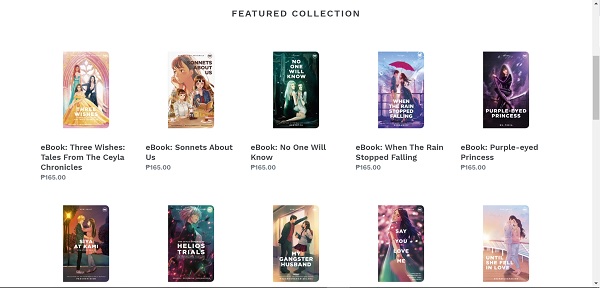 If you're looking for fresh homegrown reads, this is the site to check out. Pop Fiction is an imprint by local publisher Summit Books, the same folks who turned Bianca Bernardino's She's Dating the Gangster into a book in 2014 (yes, the one that became the KathNiel movie). There are 50 fiction titles on the recently launched site, including bestsellers like the chat fiction piece 11/23 by pilosopotasya and LGBTQ+ story The Bathroom Love Affair by xPanicx. Plus, you can also download these e-books through Lazada! Just note that the e-books can only be read through Windows or Android devices.
ADVERTISEMENT - CONTINUE READING BELOW
Share this story with your friends!
---
Help us make Spot.ph better!
Take the short survey
Load More Stories