10 Free Apps to Help Even Certified Couch Potatoes Get Active
At least you won't feel so bad about snacking anymore!
(SPOT.ph) At the risk of sounding like your parents, we say, "It's time to get off your butt! Lagi ka na lang nasa computer!" While we understand the concept of "work from home" a bit better than your elders might, we do agree that it can't hurt to get up and move around for a bit. We round up a couple of apps to help get you in the groove.
No need to have been a former gym junkie as these apps will get you moving, whether you're into a specific type of exercise or aren't quite sure yet what you want. Plus, have we mentioned that they're all free to download? You can decide for yourself whether an upgrade is worth it—once the endorphins start doing their thing!
Also read:
10 Relaxing Mobile Games to Soothe Your Stressed-Out Brain Cells
10 Cool and Useful Apps for Your Adulting Needs
10 Offbeat Apps That Will Actually Help You Deal With Life
Get off the couch! Try out these free fitness apps that you can use indoors:
Nike Training Club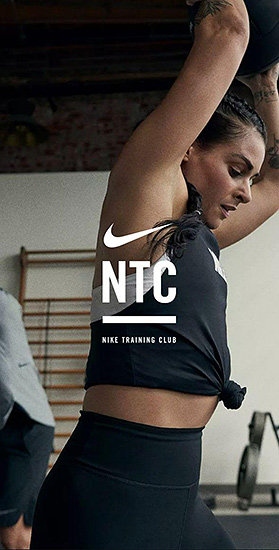 ADVERTISEMENT - CONTINUE READING BELOW
This app offers one of the more comprehensive exercise guides out there. You can choose training videos from 15 minutes to 45 minutes long and with different proficiency levels targeting specific muscle groups—or even the entire shebang for an all-around workout. Most workouts can be done at home with little to no equipment, but at some point, you can definitely upgrade to more intensive training sessions. Plus, you'll be guided by Nike's world-class master trainers all throughout.
Yoga for Beginners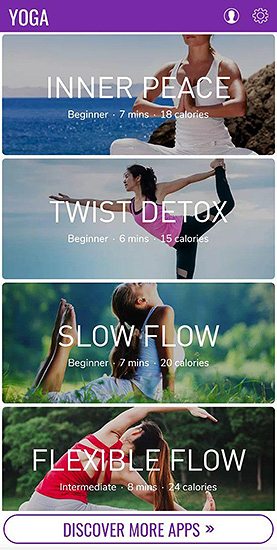 CONTINUE READING BELOW
Recommended Videos
We know yoga can seem pretty intimidating, but this app is here to help you work on your stretches and poses. You can choose from quick and beginner-friendly guided exercises from the simple and straight-to-the-point interface. Each pose also comes with easy-to-follow videos to make sure you're doing it right! Just bring out that mat you've had lying around since forever and get sweating.
ADVERTISEMENT - CONTINUE READING BELOW
Daily Workouts Fitness Trainer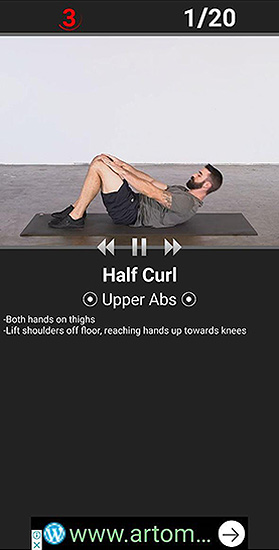 If you're more into getting your heart pumping without having to leave the house, check out this free daily workouts app. There are hundreds of exercises targeting different parts of your body to choose from—time to turn that flab into abs—with instructional how-to videos. You can also go for full-body workouts that take as little as 10 minutes or as much as 30 minutes to really get you going.
7 Minute Workout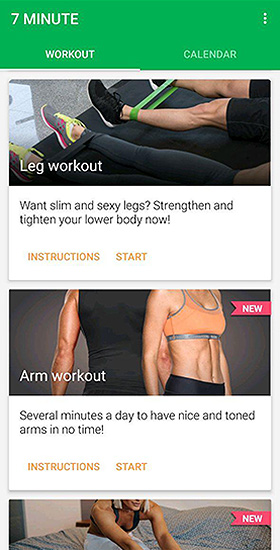 ADVERTISEMENT - CONTINUE READING BELOW
Yup, seven minutes is all you need—that, and a whole lot of determination. You can use this app pretty much anywhere; just make sure you have a chair and a wall. The app will guide you through a workout consisting of only 12 exercises with 30 second sets and can be repeated depending on how much time you're willing to give. The routines are based on high-intensity circuit training, so be ready to break a sweat.
Available on Android.
FitOn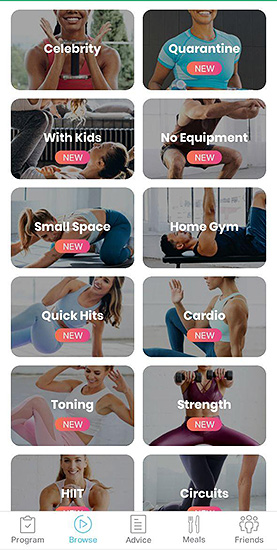 FitOn probably has one of the widest ranges of exercise videos you can follow at home, from Pilates to barre to stretching, and more. It's highly customizable so you can create workout plans based on difficulty, type of exercise, and length. Aside from being able to stream the videos to most screens, there's the added plus of being guided through your exercise by celeb trainers like Cassey Ho and Katie Dunlop.
ADVERTISEMENT - CONTINUE READING BELOW
Adidas Training by Runtastic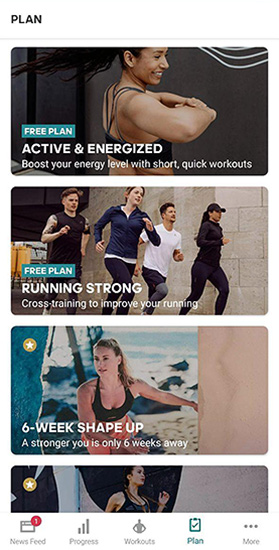 The app claims that you only need seven minutes to start off; we say you'd be the judge of that. Adidas' training app can suggest workout routines based on your goals and current lifestyle and push you to stick to it. You can browse through more than 180 videos featuring fitness trainers that will guide you through targeted exercises and all-around workouts. Most of these exercises can be done at home, but there's a really good chance you could get hooked and go for more advanced ones, like running in the great outdoors, when possible!
Daily Butt Workout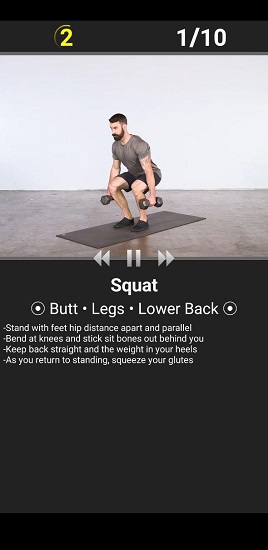 ADVERTISEMENT - CONTINUE READING BELOW
Trust us, we're doing everything in our power to avoid using the double-C word. This super easy-to-use app is straight to the point with its purpose. The simple interface will let you choose between five, eight, or 10 minute workouts with different routines all targeting your glutes. There are also short videos you can follow to make sure you're doing it right. Just don't forget to exercise the rest of your body, too!
Stretching & Pilates Sworkit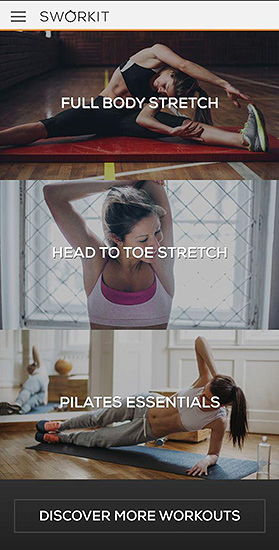 Here's another low-intensity app you can follow from the comfort of your home. Sworkit's interface is simple enough to use and will get you eased up into the basics of Pilates in no time. You can customize your workout—there are three: a full body stretch, head to- toe stretch, and Pilates essentials—from just five minutes to an intense hour-long session. The app also lets you create custom workouts once you know the basics!
ADVERTISEMENT - CONTINUE READING BELOW
Freeletics – Training Coach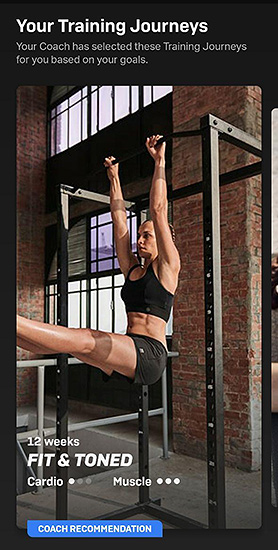 Freeletics' goal is to become a "digital personal trainer." It will also help you reach your dream of a fit self who can climb stairs without losing your breath through personalized workouts. The free version includes easy workouts you can do at home to target different parts of your body; you can even create a fitness plan that's fit for you with the app. If you're looking to upgrade, premium membership will get you fully customized coaching from indoor exercises, to running, and gym workouts.
Yoga | Down Dog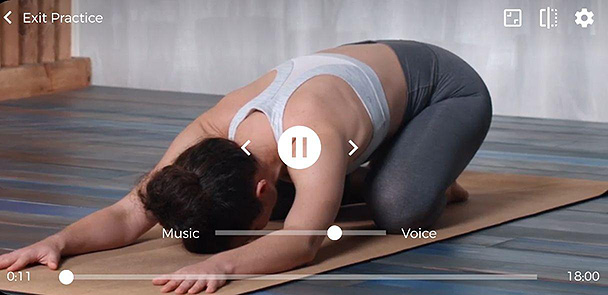 ADVERTISEMENT - CONTINUE READING BELOW
If you're more confident with your Yoga abilities, try out Down Dog's Yoga training app. You can follow different kinds of Yoga types based on your level (from vinyasa, yin, ashtanga, and more) and choose how long you want the session to be. The app will then play an instructional video you can follow from home—plus, you can choose the calming background music and instructor you're most comfortable with.
Share this story with your friends!
---
Help us make Spot.ph better!
Take the short survey
Load More Stories