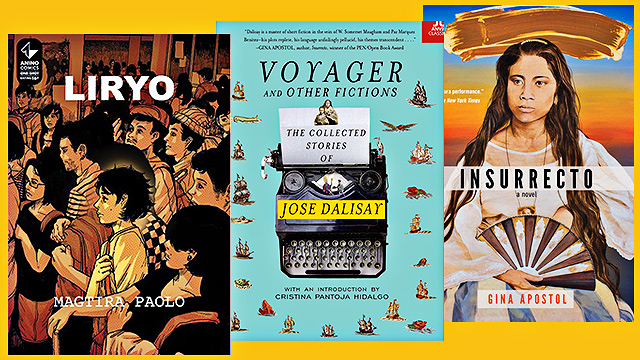 (SPOT.ph) You can definitely read local works anytime of the year but it just seems more appropriate to do so in June when you can do it with a bit more Pinoy pride than usual. For this month, we round up fresh reads touching on different genres and Filipino perspectives. From graphic literature to award-winning novels, you can find the next pick for your reading list here.
Also read:
10 Inspiring Books to Add to Your 2020 Reading List
10 Best Bookstores in Metro Manila for the Absolute Bibliophile
10 Cool Sites for Great Reads
Add these new Filipino books to your bookshelf:
Seeker of Spirits by Jude Ortega (P300)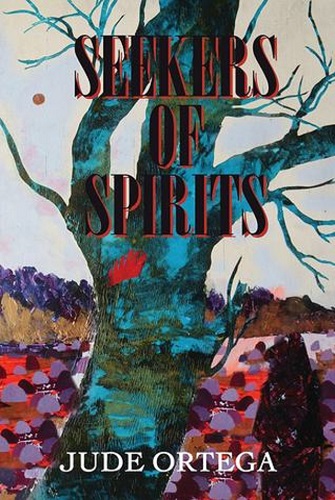 ADVERTISEMENT - CONTINUE READING BELOW
A collection of short fiction stories all set in Cotabato—where reality can truly be stranger than fiction at times—Seeker of Spirits will remind you of the integral role the supernatural has in Filipino culture. The nine stories revolve around healers and well, spirits. The first tale is of a man chosen by his people to capture a spirit guardian they believe will help them defeat a logging company's private army; the last story is about a healer tricking her patients into believing she can operate on them. This book won the 38th National Book Award for Best Book of Short Fiction in English in 2019.
Available on the UP Press Online Store.
Mga Nilalang Na Kagila-gilalas by Edgar Calabia Samar (P299)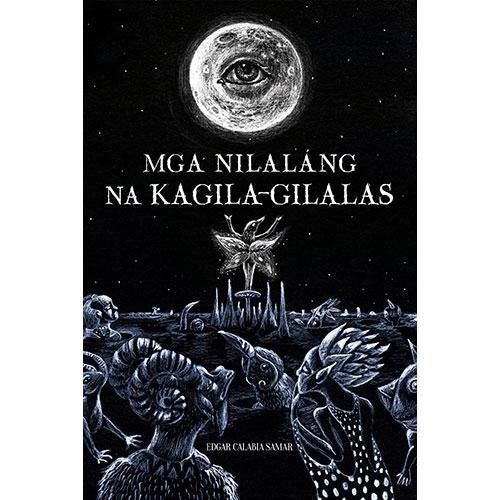 ADVERTISEMENT - CONTINUE READING BELOW
Recommended Videos
If you have ever wanted a mini-encyclopedia of creatures from Philippine mythology, then this book is a necessary addition to your shelves. In this 2019 reissue of Samar's original 2015 edition, 49 more wonderfully-illustrated creatures originating from different corners of the country have been added. Each comes with a few paragraphs describing their origins, quirks, and ways to defeat them should you ever encounter one. More than just technical info, this book offers a clear view into the fears and beliefs of our people, turned real through these creatures.
Available on Adarna House's website.
Patron Saints of Nothing by Randy Ribay (P528)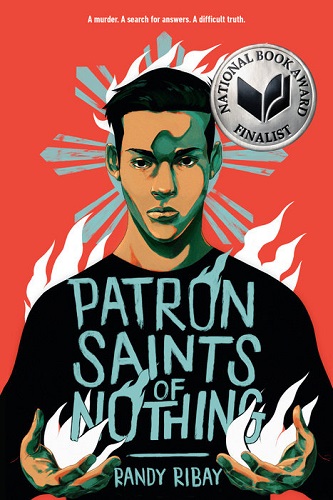 ADVERTISEMENT - CONTINUE READING BELOW
Jay, a first generation American immigrant, returns home to the Philippines after his cousin is killed in the Duterte administration's "War on Drugs." What follows is a fictional story of a person coming to terms with truths that are all too real: The death of his cousin is not as simple as it seems, and the drug war—along with his family's role in it—is far more complicated than he could have ever imagined. Written by a Filipino American, Ribay centered his writing this story around the question: "What is my role as Filipino American who is at once connected, but also an outsider to what's happening in the Philippines?" The novel was a finalist for the U.S. 2019 National Book Awards for Young People's Literature.
Available on Fully Booked's website.
The Betrayed: A Novel by Reine Arcache Melvin (P450)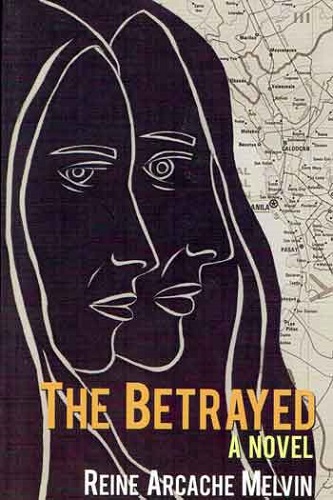 ADVERTISEMENT - CONTINUE READING BELOW
Tight-knit families are both the core and disease of the Philippines, a point eloquently made in Reine Arcache Melvin's novel. The Betrayed revolves around two sisters during a revolution in 1980s Philippines, playing into the historical events of the Marcos' dictatorship. Lali and Pilar are the daughters of an exiled revolutionary, and when their father is murdered by "the General's men," both must decide on the next steps to take. Their story is further complicated by Arturo, the General's grandson, who becomes lover to both sisters. The Betrayed won Best Novel in English at the 38th National Book Development Board (NBDB) awards.
Available on the Ateneo De Manila University Press website.
Insurrecto by Gina Apostol (P718)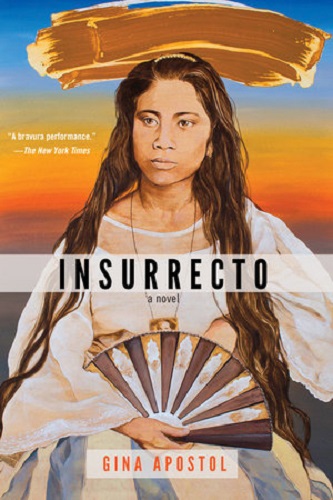 ADVERTISEMENT - CONTINUE READING BELOW
Who gets to tell the Filipino story? What is the Filipino story? These are the questions taken up by Gina Apostol's multi-faceted narrative in Insurrecto. A Filipino translator and an American filmmaker travel through Duterte's Philippines with one goal: to write a film script based on the Balangiga Massacre that happened more than a century before. Inevitably, two very different and rivalling scripts are born.
Available on Fully Booked's website and National Book Store's website.
José Rizal: Isinalarawang Buhay ng Bayaning Pilipino by Ryo Konno and Takahiro Matsui with translation by M. Alabastro (P195)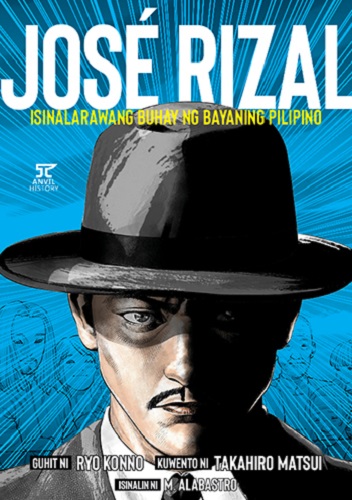 ADVERTISEMENT - CONTINUE READING BELOW
This manga retelling of Jose Rizal's life first came out in English, but the Filipino translation is here to hit even closer to home. The online version was originally drawn up and written by Ryo Konno and Matsui Takahiro in 2018, as published by Torico Co. Ltd. It was originally meant for Japanese audiences and was born after Torico's chief Takuro Ando spotted a statue of Rizal in Hibiya Park, Tokyo (the Filipino hero visited the area in 1888). A paperback version was published locally by Anvil in 2019 in an effort to bring Rizal's story to younger audiences.
Available on Anvil Publishing's website.
Liryo by Magtira Paolo (P199)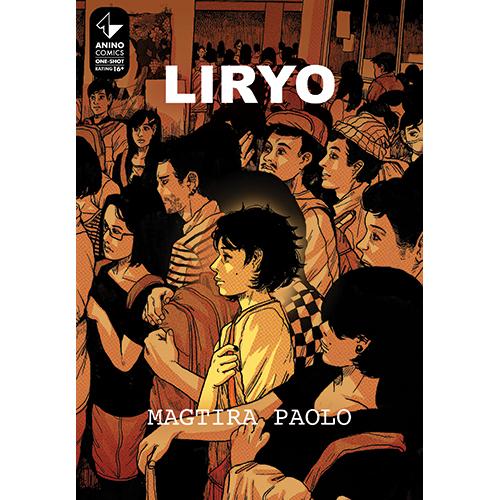 ADVERTISEMENT - CONTINUE READING BELOW
This short komiks takes a brutal look into the extra-judicial killings which occurred under the Duterte administration. It was originally a student's thesis until it was picked up by Anino Comics, an imprint of Adarna House. Several stories have been born in the context of these killings, and this is just one of them. The book was created to "tell the stories kept in the dark," as the official summary states: "Mula sa masa, tungo sa masa."
Available on Adarna House's website.
Mga Batang Poz by Segundo Matias, Jr. (P299.75)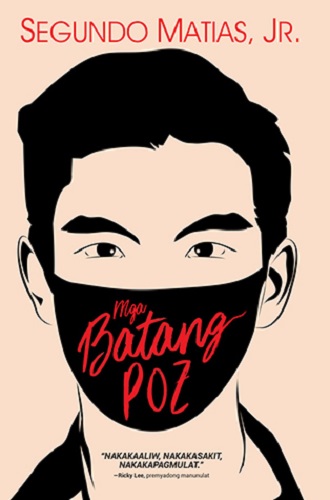 ADVERTISEMENT - CONTINUE READING BELOW
Segundo Matias Jr.'s novel has been touted as the first local work to tackle the issue of HIV in the Philippines. This young-adult novel follows four youths who are HIV positive, or in local slang, "poz." The characters of Luis, Enzo, Gab, and Chuchay, and their stories, are meant to show readers a world they might not have known about—as well as give the people who live through the stigma of the disease space in the mainstream. The book was adapted into a movie by Chris Martinez for the 2019 Cinemalaya Film Festival.
Available on National Book Store's website.
Voyager and Other Fictions by Jose Dalisay, Jr. (P499)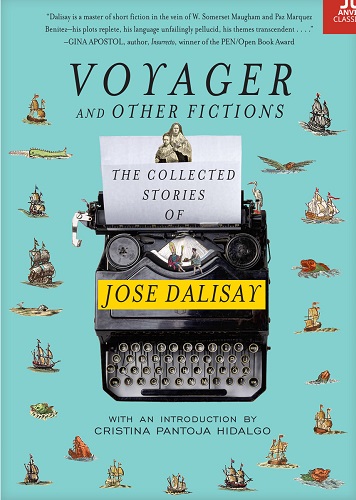 ADVERTISEMENT - CONTINUE READING BELOW
This prolific short-story writer—who also has two novels to his name—is back with Voyager and Other Fictions. In this collection of 43 stories, Dalisay puts to words all the little quirks and nuances of Filipino life. Each story is a peek at a different point of the human psyche. It also includes classics such as Penmanship and Oldtimer.
Available on Anvil Publishing's website.
Stories of a Bitter Country by Ninotchka Rosca (P495)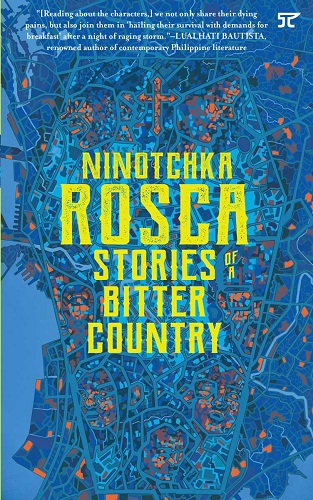 ADVERTISEMENT - CONTINUE READING BELOW
Ninotchka Rosca's latest collection of short stories maps out the darkest corners of our geography and recent Philippine history. This book gathers together stories that were made in different times of Rosca's colorful life; from 1970 to 2016. Included is the titular piece Bitter Country, a delirious train-of-thought piece stemming from the mind of Marah Pais, a woman who has just returned to the Philippines; There is also Epidemic, a short story that was also included in Raymond Carver's 1986 edition of 100 Best Stories Published in the United States.
Available on Anvil Publishing website.
Share this story with your friends!
---
Help us make Spot.ph better!
Take the short survey
Load More Stories