10 Must-Reads to Help You Get Your Sh*t Together in Time for the New Year
In case your brain cells need a little shaking up.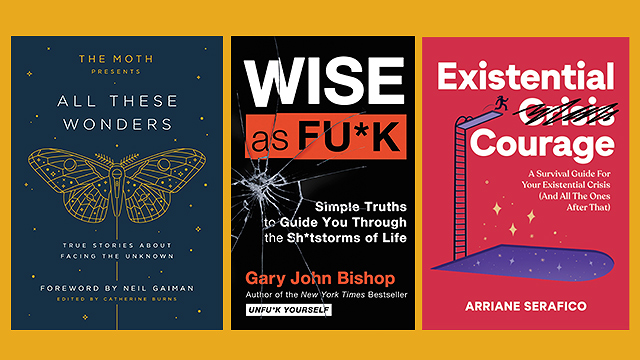 (SPOT.ph) If you feel like 2020 has ripped your very will to live to shreds, well, know that you're not alone. Also, we don't know who needs to hear this, but January 1, 2021 does not mean things will magically turn back to being A-okay. Excuse the harsh reality check, but in case you need help gathering strength for the coming year, we round up 10 reads—ranging from introspective to motivational and more—that will hopefully help you gain new perspective! We know things haven't been great so take some time off, cuddle up with a book, and chill for a bit.
Also read: 
10 Things Only Bookstore Lovers Miss So Damn Much Right Now
10 Inspiring Reads To Help You Keep Your Chin Up
10 Online Bookstores to Check Out for Your Next Great Read
Prep for 2021 with these 10 inspiring books that will motivate you to get your act together:
Skin in the Game: Hidden Asymmetries in Daily Life by Nassim Nicholas Taleb (U.S. $10, roughly P400)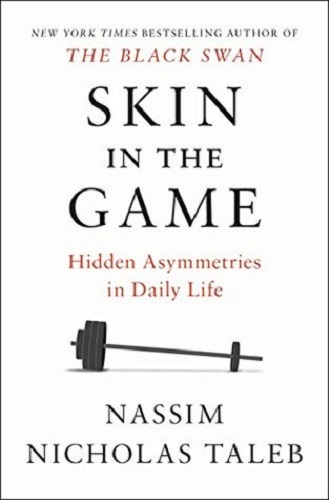 ADVERTISEMENT - CONTINUE READING BELOW
You know how sometimes there are people who just seem to understand how the world works? Well, Nassim Nicholas Taleb is one of those people—and the multi-hyphenate has spent the past few decades explaining to us through his essays that no, he really doesn't get it either. In his last book of the "Incerto" series—the five-volume philosophical treatise on uncertainty, which began in 2001 with the bestselling Fooled by Randomness—Taleb takes on the biggest systems of the world in his penchant no-nonsense tone. From religion to power structures, this book will help you shape your own thoughts on how the world works.
CONTINUE READING BELOW
Recommended Videos
Available on Amazon.
Everything is F*cked: A Book About Hope by Mark Manson (P895)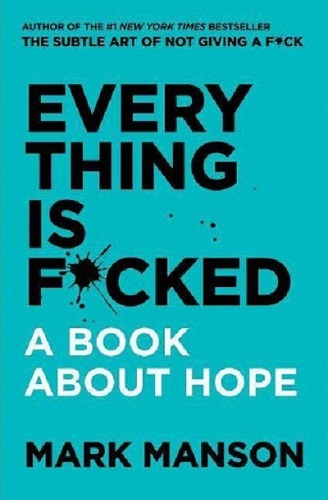 Mark Manson followed up his best-seller, The Subtle Art of Not Giving A F*ck, with this equally conversational and motivational book. The title may seem counter-intuitive, but this book is all about finding hope when it feels like everything has turned to complete and utter shit (a.k.a. 2020). While his first bestseller talked about looking into yourself, this one talks about facing what is out there and finding the good in all the bad.
ADVERTISEMENT - CONTINUE READING BELOW
Available on Fully Booked Online.
Wise as Fu*k: Simple Truths to Guide You Through the Sh*tstorms of Life by Gary John Bishop (P912)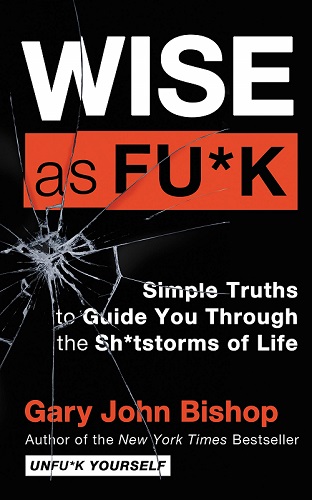 The past year can certainly be equated to one heck of  a "sh*tstorm," so this book certainly feels apt. In the same foul-mouthed but well-intentioned vein as Manson's works, Bishop will tell you the things you need to make it through the bad times. Think of this book as your own personal, trash-talking life coach; perfect if you respond best to tough love.
Available on Fully Booked Online.
21 Lessons for the 21st Century by Yuval Noah Harari (P600)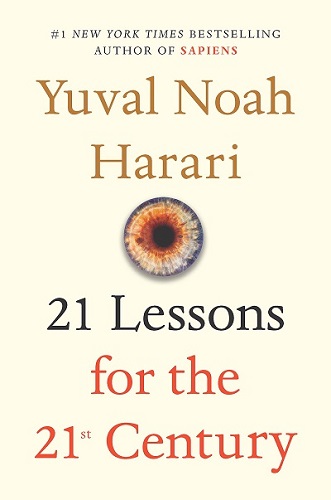 ADVERTISEMENT - CONTINUE READING BELOW
You've probably read Yuval Noah Harari's bestselling explanations for humanity's past and future through Sapiens and Homo Deus, respectively. In his latest work, Harari drives deep into the present: the 21st century. He takes us through 21 chapters on 21 different topics, from technology to surveillance and more. This book lays out all the big questions you probably have right now about the way we live—and will hopefully have some answers for you.
Available on Fully Booked Online.
Joy at Work: Organizing Your Professional Life by Marie Kondo (P1,152)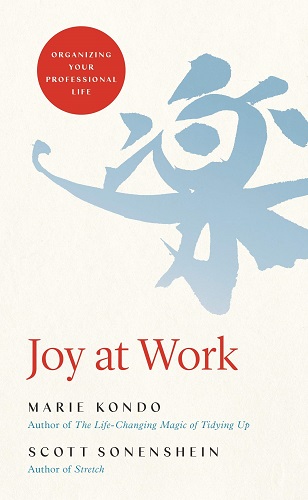 Marie Kondo is back with yet another guide on how to tidy up your life. This time, she tackles nurturing the spark in your work life—if there is any left. This super simple, easy-to-read, and motivational—the most important part—organizing handbook will help you find the, well, joy at work. Sure, you're probably working from home now but the main lessons from this book definitely still apply.
ADVERTISEMENT - CONTINUE READING BELOW
Available at Fully Booked Online.
Stalking God: My Unorthodox Search for Something to Believe In by Anjali Kumar (U.S. $15.90, roughly P750)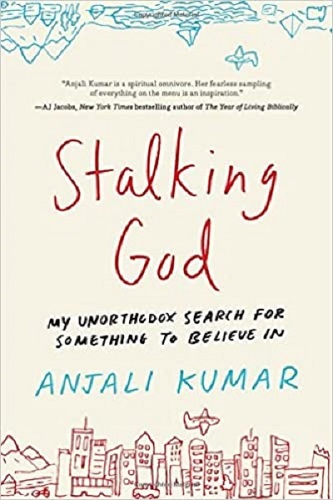 Faith is a little harder to come by this year, regardless of whatever gods you believe in. In this book from Anjali Kumar, she talks about looking for something to believe in even in the strangest of places. She starts from being a casual believer in an increasingly detached world; when her pregnancy compels her to find deeper meaning, she goes on an amazing journey sampling all the different ways to find inner peace—from Burning Man to a laughing yoga group and more. This lighthearted tale will take you on that journey with her.
Available on Amazon.
The Moth Presents: All These Wonders: True Stories About Facing the Unknown (U.S. $14.95, roughly P720)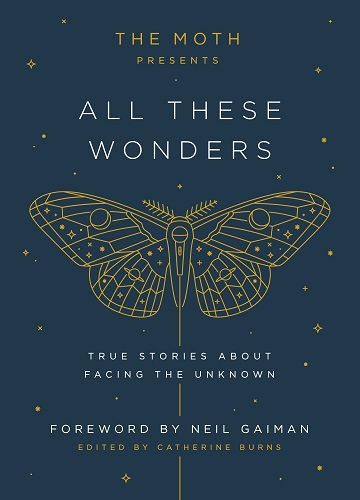 ADVERTISEMENT - CONTINUE READING BELOW
Radio NPR has had "The Moth," a live, hour-long storytelling session on their broadcast since 1997, and this book is a collection of some of the best pieces from their incredibly diverse collection. It comes with a foreword by master storyteller Neil Gaiman and has a total of 45 stories on everything and anything: from an Afghan refugee learning the extent of her father's sacrifice, a young woman who is part of Churchill's secret army in World War II, an astronomer seeing Pluto's surface for the first time, and much more. If you need something wondrous to fill your mind—and help you come to terms with facing the unknown—this is the book for you.
Available on Amazon.
The Course of Love by Alain de Botton (P799)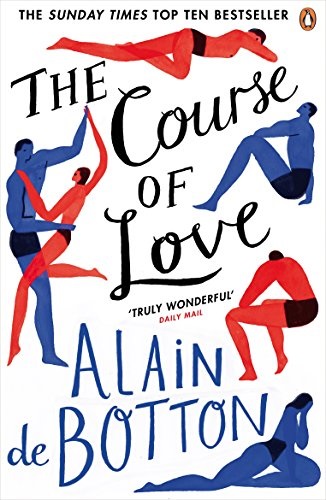 Following Alain de Botton's bestsellers The Architecture of Happiness and How Proust Can Change Your Life is this introspective work on life and love. Remember in 2016 when his essay "Why You Will Marry the Wrong Person" published in The New York Times made the rounds online? Well, the main elements draw from this book. If you've been wondering what love means and what it takes to keep it—especially during the pandemic—then this one's for you.
ADVERTISEMENT - CONTINUE READING BELOW
Available on Fully Booked Online.
Existential Courage: A Survival Guide For Your Existential Crisis (And All The Ones After That) by Arriane Serafico (P495)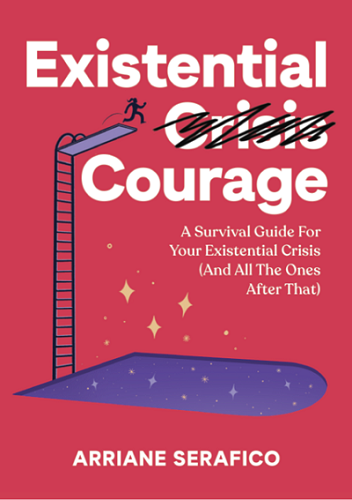 This interactive self-help workbook by Serafico guides you through discovering your values, as well as finding your purpose and how to apply it to the various areas of your life. This read also provides a glimpse of how Serafico is as the teacher and founder of The Purposeful Creative, an "online learning community of women empowering women." It's a great read especially at the start of the New Year to help you keep your pace and keep moving forward!
Available on Pop Fiction Books, Lazada, and Shopee.
Educated: A Memoir by Tara Westover (P569)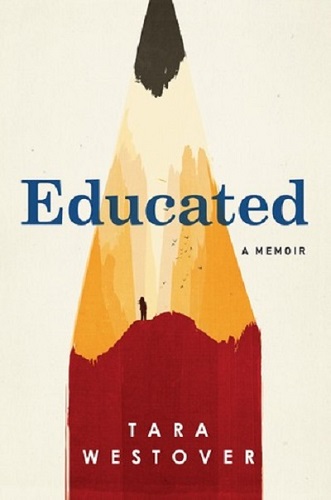 ADVERTISEMENT - CONTINUE READING BELOW
This memoir will take you through the life of Tara Westover, who was born to survivalist parents in the mountains of Idaho and went against everything she knew to make her way to a PhD from Cambridge University. Westover details what it is she had to overcome to become "educated" and what that word truly means—an inspiring read that will hopefully help you get through your own struggles.
Available on Fully Booked Online.
Share this story with your friends!
---
Help us make Spot.ph better!
Take the short survey
Load More Stories