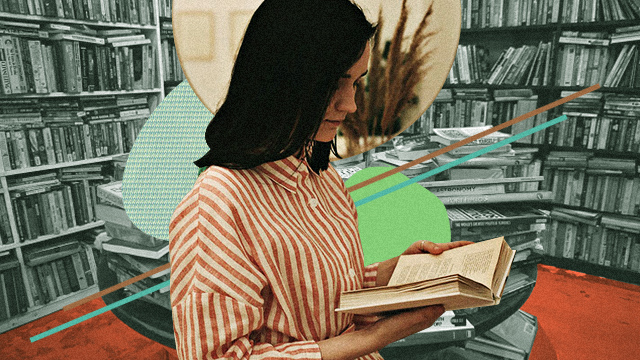 (SPOT.ph) What's your happy place? Where do you go when you say, "Mentally, I'm here"? Is it a secluded beach on an island somewhere? A warm, lively resto with a perfectly done medium rare steak on your table? Or, like all the people who are missing the Before Times of Metro Manila—you know, the pre-COVID era—is it a quiet bookstore you used to frequent when we once could? Trust us, you're not alone. On the top of the list of things we took for granted because they were always there are these small gems scattered around the capital region. These were the shops we never really planned to go to; we just kind of gravitated towards them on our way to the next stop in our endless hustle.
Sure, most of the bookstores we love have migrated online—and we thank the stars for their continued existence—but safe to say nothing beats brick-and-mortar. We list down things that made going to bookstores a practically therapeutic experience. Fingers crossed we don't have to say goodbye to these soul-soothing moments just yet!
ADVERTISEMENT - CONTINUE READING BELOW
Also read:
10 Best Bookstores in Metro Manila for the Absolute Bibliophile
10 Cool Sites for Great Reads
10 Online Bookstores to Check Out for Your Next Great Read
Here are 10 things about going to bookstores that can never be replaced:
All the books are right there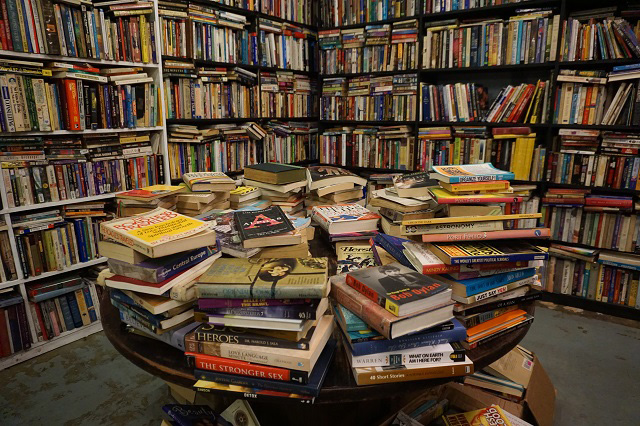 First things first, there's something about the sight of countless books lined up on shelves in a store that just gets a warm, fuzzy, quiet feeling going. It is oddly comforting. We know all those books are probably available on online shopping platforms, but being able to really hold them and feel the covers yourself, read the summaries and reviews, and more really just establishes a relationship that staring at a picture on a screen cannot recreate.
Finding rare editions or special copies
They say holding your child in your arms for the first time is the most magical experience ever—well we daresay finding a rare book is a close second. Imagine just silently going through book after book on a shelf and then suddenly pulling one out and realizing that it's a special one. It could be this rare title you've been looking for so long, or an antique edition, or even a signed copy by your favorite author! Plus points when you're in a secondhand bookshop and you come across an old book with a personal dedication. Makes you wonder about the story behind the book and the people who used to own it.
CONTINUE READING BELOW
Recommended Videos
Getting cramps from staying in one position too long while browsing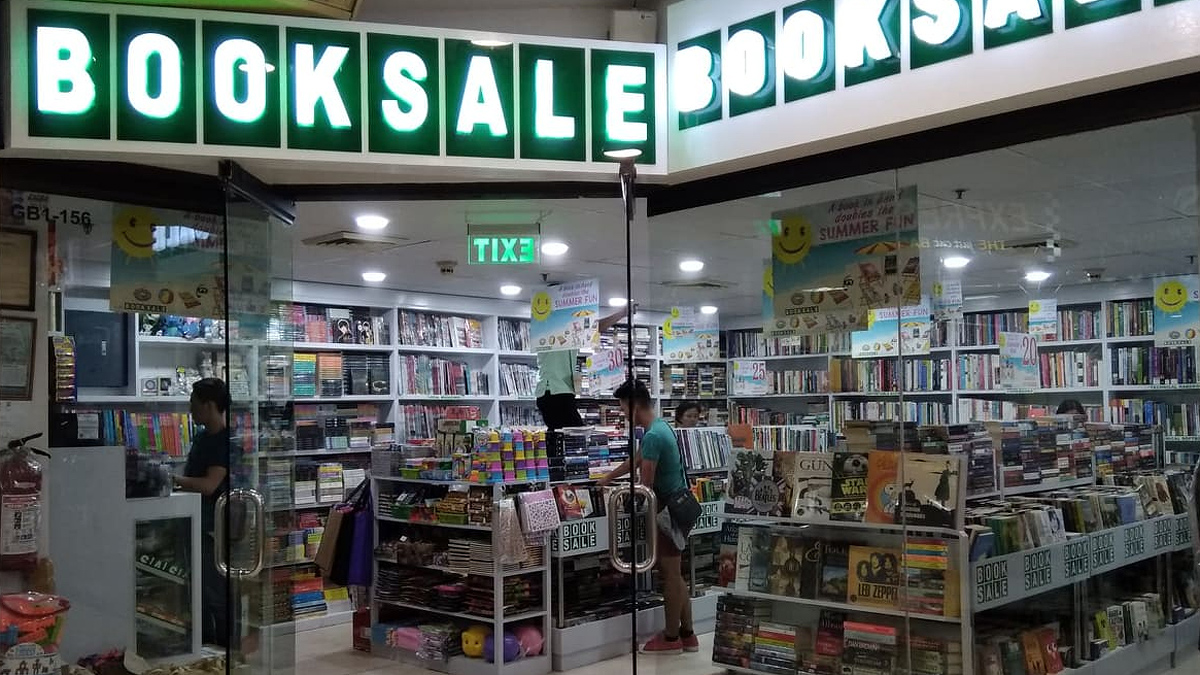 Just like suddenly being hyper-aware of how your tongue is sitting in your mouth when someone mentions it, this is another one of those highly specific yet highly relatable experiences. If you know, you just know. Book fiends have probably been possessed by this meticulous entity that needs you to check out every title on every shelf in a store—even if that means doing the Asian squat to reach into that awkwardly placed bottom corner shelf. It doesn't matter if you're not actually looking for anything specific; that one book you're meant to have might just be there!
Reading entire books at the store
…That you may or may not be buying in the end. This was a typical move done by college students back in the days before the Internet (or was that just us?); hiding in some dark corner with an open book making sure the guard doesn't notice you. Remember when there used to be signs stating "No Private Reading" in bookstores? No kids, that doesn't mean quality time with the books, it just meant you weren't supposed to treat the store like a library.
ADVERTISEMENT - CONTINUE READING BELOW
Chatting with bookstore owners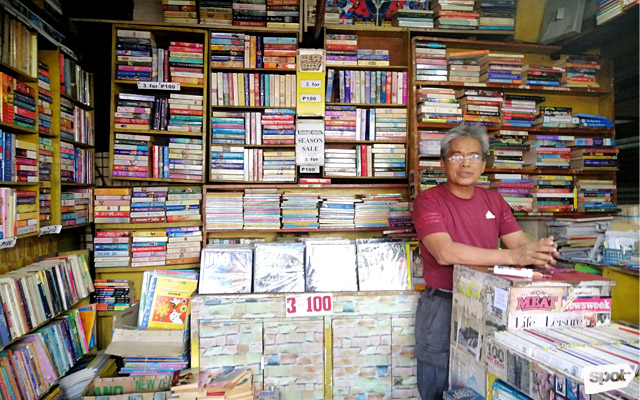 There's a certain friendly vibe folks in a bookstore have—even the National Book Store clerks are nice once you get past your elementary school terror teacher flashbacks. Secondhand bookstore owners and clerks are always fun to talk to about practically anything. You can ask them about how and where they get their books, any interesting titles they have available, or fun anecdotes about anything under the sun. You're sure to leave the store with a few more stories than the ones in your new reads.
Chatting with fellow book lovers
Aside from the employees, you can always strike up a conversation with other folks browsing the books! You wouldn't want to miss any chance of meeting your soulmate and a cozy bookstore just feels like the perfect place for a meet-cute, of the strangers-reaching-for-the-same-item-accidentally-holding-hands type. Or have you ever spotted an attractive stranger holding the very book that changed your life? If we can buy drinks for strangers at a bar, then it's time to normalize buying books for strangers in bookstores as well.
ADVERTISEMENT - CONTINUE READING BELOW
Chilling in a cozy, quiet nook
While some shops were against "private reading," there were a few bookstores that advocated exactly that. You know the ones: cozy places with reading nooks and couches set up for you to sink in with a new read. It didn't matter whether you were going to buy the book or not—though more often than not, you probably did—these places just wanted to get people to read. And there was nothing better than finding a nice little corner and going through the stack of books you just collected from their shelves—except maybe when you had food with you.
Enjoying a cup of coffee surrounded by reads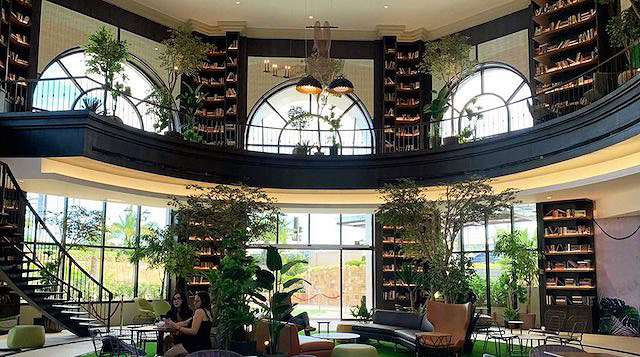 Oh yes, we're talking about the unbeatable café-and-bookstore hybrid. Shops that offered great reads and great food and drinks were few and far between in the Metro—so when you found a place like that, you probably held on fast. Imagine being able to sift through newly bought reads while sipping on good, hot coffee; throw in some classic merienda fare or comfort food and you've got something for your entire body and soul.
ADVERTISEMENT - CONTINUE READING BELOW
Walking out with way more books than you intended to buy
We know "add to cart" is the thing now—but it doesn't quite capture the awesome feeling of walking into a book shop, firmly telling yourself to limit it to one new book, then walking out with five. Books just have a certain way of saying "take me home!" Then there's that quiet excitement and even a bit of pride you feel travelling home with a bag of reads, ready to dive straight into the new worlds they contain.
Enjoying the peace and quiet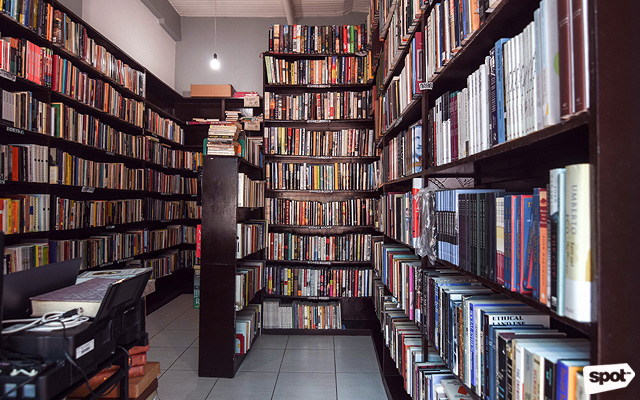 Arguably the main reason people love bookstores is their ability to transport you to a different time and space. You could step in to one intending to browse for 10 minutes and somehow walk out hours later—without having felt time pass. There's a certain Zen in an old bookstore, felt from the moment you walk in, that just blots out the chaos of whatever else you have going on in life. Call it what you like, zoning out but being connected, being alone but not lonely, or whatever, but it is for sure the one thing we miss most about pre-quarantine Metro Manila.
ADVERTISEMENT - CONTINUE READING BELOW
Your guide to thriving in
this
strange new world.
Share this story with your friends!
---
Help us make Spot.ph better!
Take the short survey
Load More Stories