10 Cool Reads That Let You Time-Travel Around Cebu
Leaf through these titles to travel without stepping outside your home!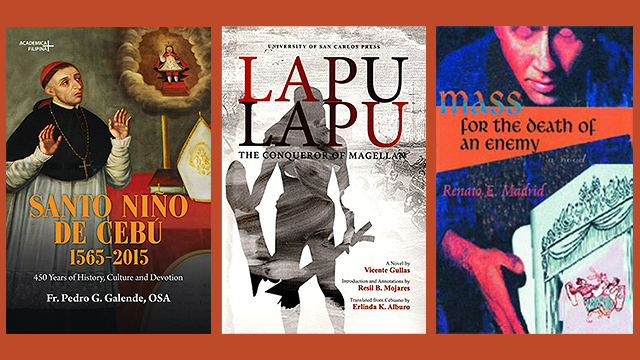 (SPOT.ph) Oftentimes a reading slump can be simply cured by coming across the right reading list. Since most travel plans have been put on hold, this list features a few books that will take you around Cebu instead. More importantly, these books will tell you more of how Cebu came to be as they take you down deep into the island's past. These works tackle the precolonial times, the Spanish and American occupation periods, World War II, and a few decades thereafter. It's been said that the best voyages are taken without moving from the spot—that's true with the books in this list.
Also read:
This Local Narrative Podcast Tells Little-Known Stories in Philippine History
10 Shows to Watch If You Liked History 101
Learn more about the colorful history of Cebu through these reads:
House of Memory by Resil Mojares (P495)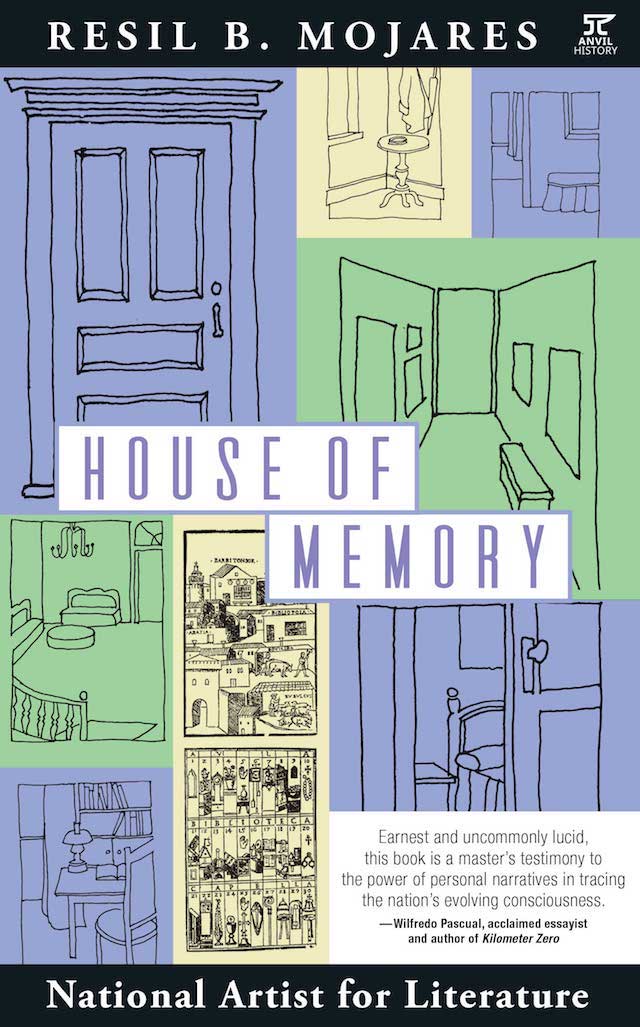 ADVERTISEMENT - CONTINUE READING BELOW
In this collection of personal essays, National Artist for Literature Dr. Resil Mojares tenderly introduces Cebu to you as if you were visiting an old house. Over 70 pieces, each around three to five pages long, contemplate Cebu's past and the author's own—from the precolonial period right up to the '90s. The essays cover many interesting, esoteric topics, such as the precolonial tattoos, sexual practices, origin myths, and beliefs on the soul and the afterlife. Some essays explore our adoption of Catholicism and how it was inevitably infused with our indigenous rituals and folklores. Lastly, several essays also reflect on what happens in our daily lives, such as walking, jeepney-riding, mall-roaming, tuba-drinking, and street-food tripping. House of Memory is comforting to read over and over again because it strikes within you a gentle, familiar nostalgia for the old Cebu.
CONTINUE READING BELOW
Recommended Videos
Available at Anvil Publishing. 
Santo Niño de Cebu (1565–2015) by Fr. Pedro G. Galende, OSA (P440)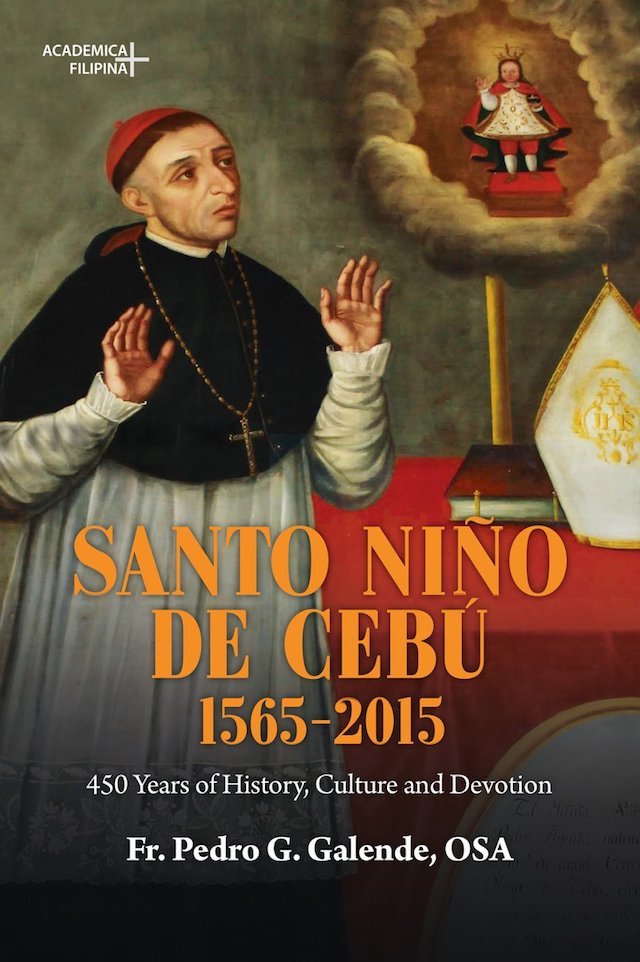 ADVERTISEMENT - CONTINUE READING BELOW
If you're a Santo Niño devotee, this book is a must-read. Written by Fr. Pedro G. Galende, OSA, Santo Niño de Cebu (1565-2015) takes you back to almost half a millennium, to the circumstances surrounding the devotion story—the early Philippines, the voyages of Magellan and Legaspi, the background of the Augustinian Order, and the founding of the Santo Niño Basilica by Fray Andrés de Urdaneta, OSA. Fr. Galende discusses in splendid detail the miraculous discovery of the Santo Niño, the controversies over the actual site of discovery, the construction of the Basilica, the spread of Christianity in Cebu, and the influence of Augustinian education on Cebuano culture. He also digs deep into rituals and folk beliefs and festivities that surround the Santo Niño until this day. Through the prism of the Holy Child's image, you get to see the history of Cebu unfolding. You'll understand how the Cebuano people made the Santo Niño theirs and how the Santo Niño made the Cebuano people his people. Read on, and Viva Pit Señor! 
Available at Vibal Bookshop.
Sugilanong Sugbuanon Cebuano Fiction Vol. 1 (until 1940) and Vol. 2 (1941 to 2005) (P385 and P425 respectively)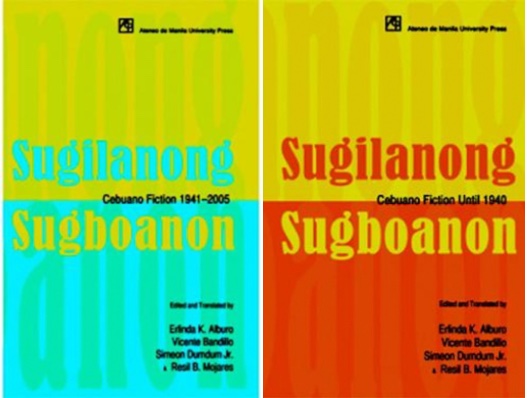 ADVERTISEMENT - CONTINUE READING BELOW
Little did we know that Cebuano modern fiction, which started in the 19th century, is among the earliest in Southeast Asia. Check out this two-volume anthology, which covers over a hundred years of Cebuano fiction. The earliest work included here is published in 1852, while the latest piece is from 2005. The stories represent their own time, and as such, they tell you a lot of Cebu's stages in history. Here you'll find stories written by major Cebuano writers such as Vicente Sotto and Vicente Rama, and contemporaries like Januar Yap and Maria Victoria Beltran. All have varying themes, from love to survival. This is a bilingual edition, with the English translations being provided by the Cebuano titans of letters—namely, Resil Mojares, Erlinda Alburo, Vicente Bandillo, and Simeon Dumdum Jr.
Available at Ateneo University Press.
Mass for the Death of the Enemy by Renato Madrid (P550/hardbound, P420/softbound)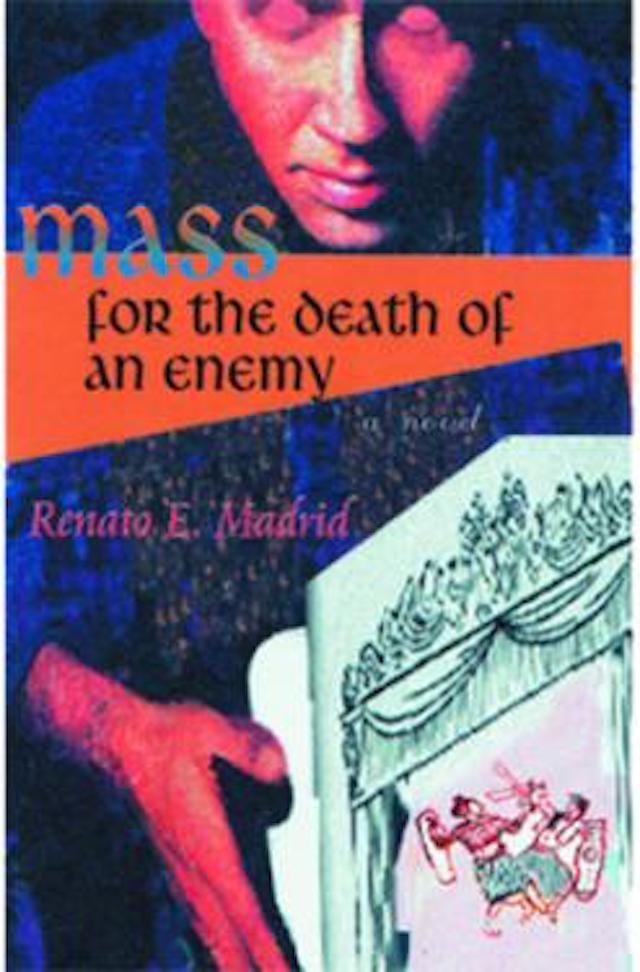 ADVERTISEMENT - CONTINUE READING BELOW
Some critics have hailed it as one of the great Philippine novels written in English—even Nick Joaquin has this to say about Renato Madrid: "Looking oh-so-prim-and-proper but he has got a maniac under his skin. That also goes for all his stories. They are polished on the surface—but what volcanoes lurk under!" 
Set in a village in Carcar named Valladolid, during the years of the American Occupation, this novel follows the lives of several interesting characters—a breastfeeding virgin and a psychically gifted housekeeper, to mention a few. The story revolves around Valladolid's barrio captain and Carcar's municipal president. Tensions mount when the captain wanted to stage at the plaza the story of a farmer killing both his wife and child before committing suicide. The town priest disapproves, as he suspects it to be an attempt to overpower the church. Meanwhile the president stages a zarzuela, a Spanish drama play, to show to the Americans the town's cultural refinement and good taste. This doesn't bode well with the captain, with whom the president already had conflict. The tension intolerably reaches a peak when a dead body is found at the barrio captain's property, at the end of the zarzuela wars. This is where novel takes a turn toward murder and mystery. Written in masterful poetic prose soaked in black humor, this novel will stun you and make your skin crawl, and you won't wonder why Madrid is among the nominees for this 2021's National Artist Award for Literature. 
ADVERTISEMENT - CONTINUE READING BELOW
Available at Ateneo Press (hardbound) and Vibal Bookshop (softbound).
Tabunan: The Untold Exploits of the Famed Cebu Guerillas in World War II by Col. Manuel L. Segura (P745)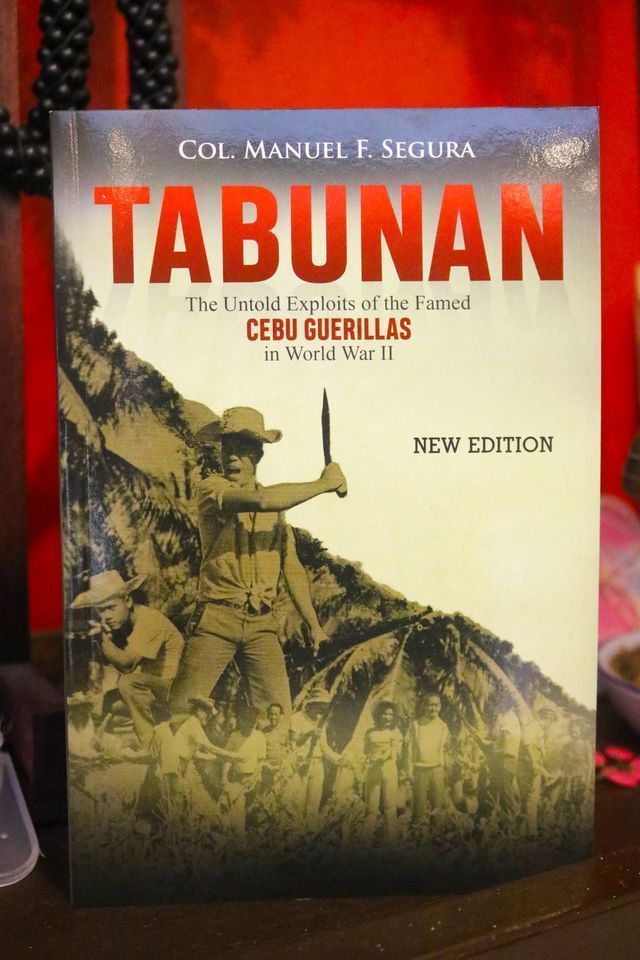 A fact that deserves more mention is that Cebu was one of the worst-damaged cities in the world during World War II. Also both sad and true is that we are close to losing the whole generation of survivors and heroes who fought for our freedom. The time is close at hand that we will no longer hear such priceless stories of gallantry and survival, which is a major part of our history and identity. For that reason, this book published by Ramon Aboitiz Foundation, Inc. (RAFI) is a treasure not only to Cebuanos but to all Filipinos. Written by none other than Col. Manuel L. Segura (1919-2013), an infantry lieutenant who joined the Cebu guerillas in the fight against the Japanese, Tabunan is a book filled with "rich documentary detail and stirring narrative" covering the years of the Japanese Occupation in 1942 until the Liberation of Cebu Province in 1945. It details major skirmishes such as the Battles in Babag, Malubog, and Guila-Guila, which are considered to be among the fiercest battles waged by Filipino guerillas. Read this to know more how vital Cebu and its guerillas are to the whole campaign of liberating the Philippines from the Japanese hold.
ADVERTISEMENT - CONTINUE READING BELOW
Available at Palm Grass Hotel.
The Vicente Rama Reader: An Introduction to Modern Readers (translated from the original Visayan by Fr. Rudy Villanueva) (P395)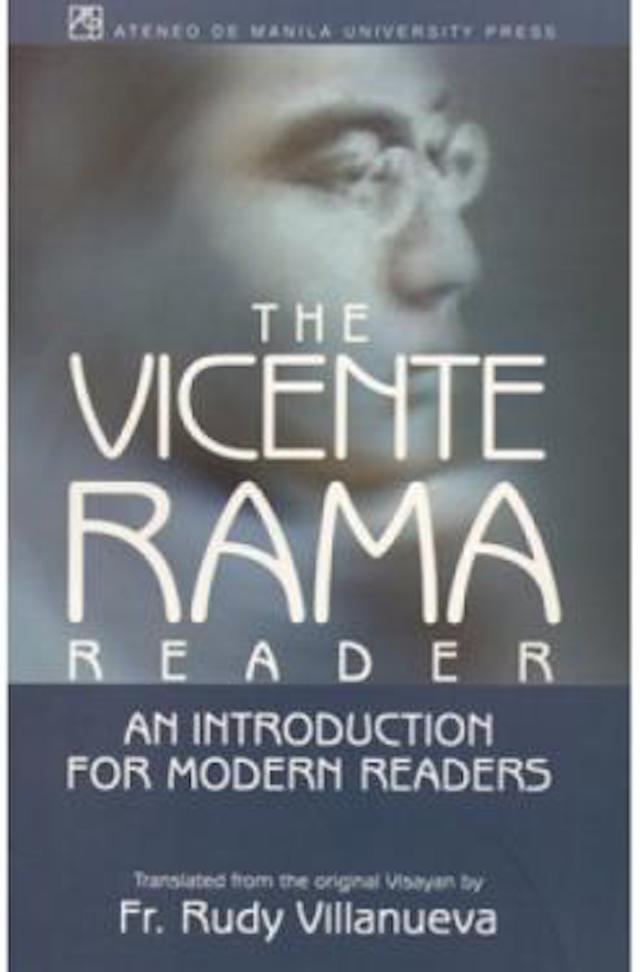 In the passing decades, Don Vicente Rama (1887-1956) the writer, journalist, and publisher has been overshadowed by Don Vicente Rama the politician, the Father of the Cebu Charter. What you may not realize is Rama's significant contribution to Cebuano language and letters. Already a writer at 15, Rama later began working as editor at several Cebu newspapers. In the 1920s, he went on to launch a weekly news magazine named Bag-ong Kusog, or New Force, which was cut short by the World War II. Throughout its 27-year existence, Bag-ong Kusog was a "dominant periodical" in Cebuano journalism and literature (its circulation even reached Hawaii, imagine that!). Bag-ong Kusog published columns, editorials, novels, stories, and poetry at a time when writing was a seriously powerful instrument for social change. This wonderful bilingual volume, brilliantly translated by Fr. Rudy Villanueva, is an offering of Rama's uncollected fiction, essays, and memoirs, wherein you'll find yourself time-travelling into Cebu during the first decades of the 1900s and getting acquainted with the other side of this famous, historical Cebuano figure. It might be a nice idea to read this while walking down V. Rama Street in the future, just to pay homage.
ADVERTISEMENT - CONTINUE READING BELOW
Available at Ateneo Press. 
Lapu-Lapu: The Conqueror of Mactan (a novel) by Vicente Gullas (translated by Dr. Erlinda K. Alburo) (P875)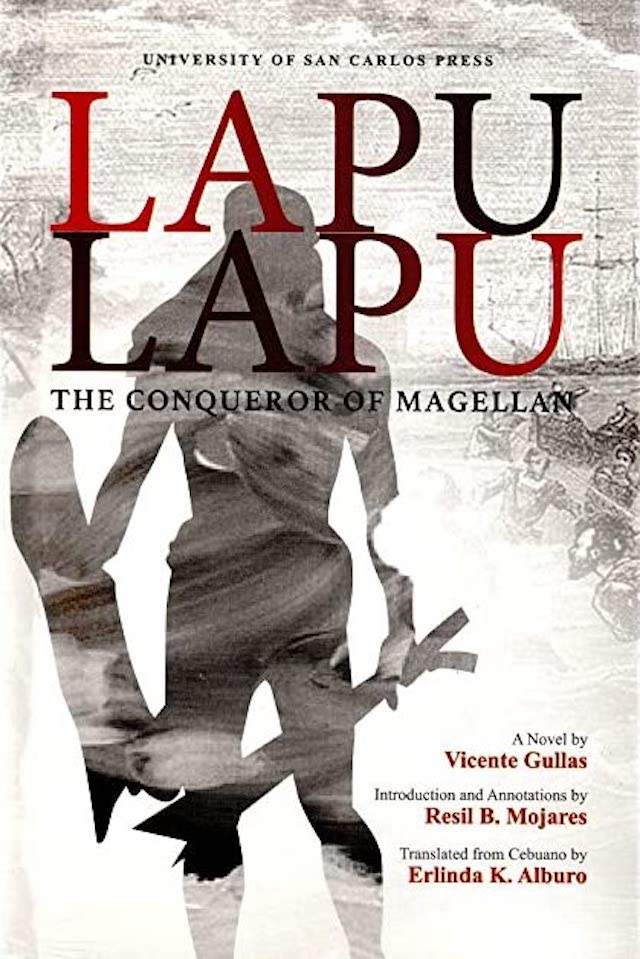 You may have known him for founding the University of the Visayas and having a hospital named after him, but did you know that Vicente Gullas was also a writer? He published three editions of the Cebu-English-Spanish Dictionary, poems, and, most importantly, a historical novel titled Lapu-Lapu: Ang Nagbuntog Kang Magellan (Lapu-Lapu: The Conqueror of Magellan). First published in 1938, the novel was republished in 2007 and translated into English by Dr. Erlinda K. Alburo. Its story is noted to be a "strange fictional bibliography" of Lapu-Lapu, a "near-mythic tale" of his growth as a man. 
As a young boy, Lapu-Lapu is portrayed to have immense strength and courage as he joins in the Mactanon's passion for physical contests, sometimes going against animals like carabaos and apes. Lapu-Lapu becomes known and respected for his beastly powers. The novel closes with the Victory of Mactan and Lapu-Lapu's invasion of Cebu to punish Zula, an ally of Humabon, and marrying off his son to Nimfa, daughter of Humabon. At the book's end, the people of Mactan and Cebu have united. 
ADVERTISEMENT - CONTINUE READING BELOW
Resil Mojares writes in the introduction that while "the tale is an excessive invention," the novel is also entertaining and its myth-making in a way, resurrects Lapu-Lapu. He adds that it's part of the process as Lapu-Lapu finally joins the pantheon of national heroes.
Available at Palm Grass Hotel. 
War Against the Americans: Resistance and Collaboration in Cebu, 1989–1906 by Resil Mojares (P420)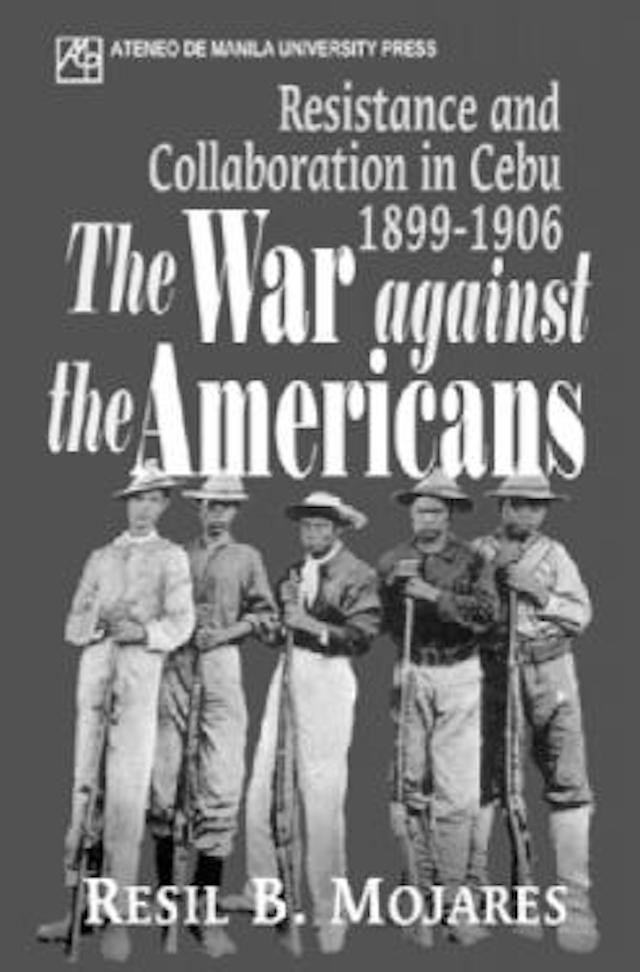 This definitive account takes you back to Cebu at the turn of the 20th century, following the end of the 333-year Spanish rule, when the Americans occupied Cebu Province. Mojares lucidly chronicles the entire war in Cebu—the firefights and guerilla skirmishes that erupted in the towns and up in the Sudlon and southern mountains, where a thousand revolutionaries and soldiers have perished. Mojares also looks into the politics and betrayals that lurked underneath the Resistance. As you read the book, you'll meet familiar names of your local heroes—General Arcadio Maxilom, Luis Flores, Juan Climaco, and many more—after whom some streets in Cebu were named.
ADVERTISEMENT - CONTINUE READING BELOW
Available at Ateneo University Press.
A Short History of Cebu (1500-1890s) and Spanish Revolution of Cebu by Dionisio A. Sy (P590)
First published in 1979, this book was relaunched in April 8, coinciding with the 123rd commemoration of the Battle of Tres de Abril (the author passing away three months later at 79). A Short History of Cebu (1500-1890s) and Spanish Revolution of Cebu is the first-ever book on Cebu history that tackles a wide scope of changes—cultural, religious, and more—that happened in Cebu from the 1500s to the 1890s. That's almost 400 years of Cebuano history that Dionisio A. Sy, called the "Old Guard of Cebuano history," bridges to you. 
The book focuses on the common people and illustrates how they are impacted by the changing times. It also makes a connection between the 1521 Battle of Mactan and the 1898 Cebu Uprising, which is said to have been inspired by the former. The 2021 edition adds a few references to the precolonial Cebu, making this book even richer and a more definite must-read for all Sugbuanons.
Available at Palm Grass Hotel.
Hey, Spotters! Check us out on Viber to join our Community and subscribe to our Chatbot.
We are now on Quento! Download the app and enjoy more articles and videos from SPOT.ph and other Summit Media websites.
Share this story with your friends!
---
Help us make Spot.ph better!
Take the short survey
Load More Stories