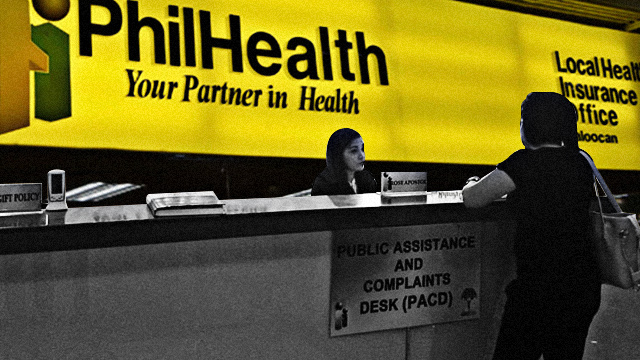 (SPOT.ph) Amid the health crisis that is the COVID-19 pandemic, Philippine Health Insurance Corporation (a.k.a. PhilHealth) has been making the headlines. They are, after all, mandated to provide universal health coverage to Filipinos. Some of us seldom experience the benefits of PhilHealth; but still, we're made aware of their existence because of the mandatory deduction on our payslips. You may also remember them after they made the news in 2020, when they were under investigation for alleged fraud, ranging from an inflated IT-related budget to a "mafia" within the system.
Also read: All the Times PhilHealth Came Under Fire for Alleged Fraud
If you're still confused as to what PhilHealth is for, we try to sum it up here:
The Origins of PhilHealth
The universal health coverage in the country saw its origins in the MARIA Project, which was created by the Philippine Medical Association in the early '60s. Physicians were deployed to rural areas, especially those with no doctors at all. This served as the inspiration for the Philippine Medical Care Act of 1969, which is a national policy " to gradually provide total medical service for our people by adopting and implementing a comprehensive and coordinated medical care program based on accepted concepts of health care." Its main purpose involved extending medical care to all residents within the country's economic means and capability, providing people with "practical means of helping themselves pay for adequate medical care," and establishing the Philippine Medical Care Commission to oversee its implementation. The Commission is composed of representatives from the Social Security System, Government Service Insurance System, Philippine Medical Association, Philippine Hospital Association, Secretary of Health; and two duly registered physicians.
ADVERTISEMENT - CONTINUE READING BELOW
Public clamor for more comprehensive health insurance later led to the passage of the National Health Insurance Act of 1995, which created the Philippine Health Insurance Corporation. This tax-exempt government corporation attached to the Department of Health has a long list of functions, complete from A to Z (we're not even joking). But, basically, it's mandated "to provide health insurance coverage and ensure affordable, acceptable, available and accessible health care services for all citizens of the Philippines."
Who Pays for PhilHealth
It is within PhilHealth's function to "serve as the means for the healthy to help pay for the care of the sick and for those who can afford medical care to subsidize those who cannot." There are "Direct Contributors," who pay a premium (either through salary deduction or voluntary payment) for their membership in the health insurance program; and "Indirect Contributors," who do not need to pay for anything, but can receive benefits from PhilHealth should the need arises.
Direct Contributors
Employees with formal employment
Kasambahays
Self-earning individuals; professional practitioners
Overseas Filipino Workers
Filipinos living abroad and those with dual citizenship
Lifetime members
All Filipinos aged 21 years and above with the capacity to pay
Indirect Contributors
Indigents identified by the Department of Social Welfare and Development
Beneficiaries of Pantawid Pamilyang Pilipino Program
Senior citizens
Persons with disability
Sangguniang Kabataan officials
Previously identified at point-of-service / sponsored by LGUs
Filipinos aged 21 years old and above without the capacity to pay premiums
PhilHealth also has the power to "receive and manage grants, donations, and other forms of assistance" to add to its funds.
CONTINUE READING BELOW
Recommended Videos
Also read: PhilHealth Execs Go on Sick Leave as Agency Faces Corruption Probe
What Do We Get from PhilHealth
Most of the practical benefits of PhilHealth are seen if you get admitted to a hospital. According to PhilHealth's webpage on Inpatient Benefits, the health insurance program pays for some amount of a member's total bill, which includes professional fees of attending physicians, prior to discharge. Just make sure that you go to an accredited health care institution.
PhilHealth also pays some amount from the member's total bill during outpatient procedures, such as day surgeries, radiotherapy (P2,000 per session for cobalt radiotherapy), hemodialysis (P2,600 per session), and outpatient blood transfusion (P3,640). There are also benefit packages for leukemia (P500,000), breast cancer (P100,000), prostate cancer (P100,000), end-stage renal disease (P600,000), coronary artery bypass graft surgery (P550,000), surgery for tetralogy of fallot in children (P320,000), surgery for a ventricular septal defect in children (P250,000), cervical cancer (P120,000 to P175,000), Z-MORPH (P15,000 to P30,000), colon and rectum cancer (P150,000 to P400,000), and other critical diseases. However, there are strict conditions to avail of these benefits, including age restrictions and diagnosis.
There are also packages for malaria (P600), tuberculosis (P4,000), and animal bite treatment (P3,000).
How Much Do We Pay for PhilHealth
For employees with formal employment, PhilHealth premium is automatically deducted from the monthly basic salary. Rates increased in 2022, based on the "Premium Contribution Schedule in the National Health Insurance Program (Revision 1)". This circular advises that the premium rate for 2022 is 4%, a whole percent higher than the premium rate in 2020 and 2021. The adjusted premium rate is effective starting June; and those who have already paid their contributions at 3% for the months from January to May can settle the differential until December 31, according to PhilHealth.
ADVERTISEMENT - CONTINUE READING BELOW
Those with a monthly basic salary of P10,000 and below should pay for a fixed monthly premium of P400, while those with an income of P80,000 and above should pay for a fixed monthly premium of P3,200. Employees with a monthly basic salary between P10,000.01 to P79,999.99, have a range between P400 to P3,200—just compute for the 4%.
If you're not an employee, but listed under "Direct Contributors," you still need to pay the adjusted premium rate on your own.
We are now on Quento! Download the app and enjoy more articles and videos from SPOT.ph and other Summit Media websites.
Share this story with your friends!
---
Help us make Spot.ph better!
Take the short survey
Load More Stories