(SPOT.ph) Twenty-something student Teresita, not her real name, has an on-off relationship with dating app Bumble, redownloading it whenever she feels bored. While the possibility of a real connection is there, she wants to figure out if a boyfried is what she really wants for Christmas. It shouldn't matter if she attendeds family reunions as a young single woman.
While there is some expectation of her to bring home a serious partner that jives with her and her family dynamic, that doesn't mean she can't have fun for Christmas with a match that won't be around next year. 
Though it would be nice, the goal isn't always to bring home a boyfriend. Sometimes a laidback hangout is all some people need.
Also read:
Relish in the '90s and Have a Roller Skate Date in Makati
10 Indoor Date Ideas for When Netflix and Chill Just Ain't Cutting It

ADVERTISEMENT - CONTINUE READING BELOW
Holidating makes sense
According to Bumble, 56% of Filipinos asked in a YouGov Singapore online survey said they were looking for a long-term relationship after most pandemic protocols eased and more establishments have reopened. 
The survey, conducted from August 5 to 16, with 1,108 single adults aged 18 to 41 as participants, stated that 49% were more anxious to date now, and only 5% don't want to date at all.
The world's longest Christmas usually triggers people to look for a partner to keep warm as the year ends, until at least Valentine's Day next year. Family gatherings and Christmas get-togethers fall under Filipino cuffing season—an otherwise joyous time often marred by questions of "Kailan ka ba ikakasal?" and "Wala ka bang jowa?"
It's a societal expecation that's slashed a deep wound on one too many young-ins over the years. At least 23% of Filipinos cited family pressure as the reason for wanting to bring a date. Another 23% felt some burden attending a gathering as the only single person in the room, so it would do wonders to walk in with a match.
Data from Bumble shows that 2 in 5 Filipinos are looking for someone to spend the holidays with, and 27% of people want to bring a date to family affairs. At least 12% would get into a relationship near Christmas to score some gifts.
Holiday events aside, some 11% of Filipinos want to get a partner due to family pressure, with single male Millennials, comprising 14%, being the most susceptible to these burning questions.
Pandemic dating
Safety remains a priority for Filipinos, but Teresita largely owes her use of Bumble in the city to pragmatics, especially with rising costs, parking, and traffic.
"It's really convenient using apps because when you don't feel it anymore. when the spark or when the itch is gone, you can just…ghost or shut it down or something," she said.
"There's a lot of commitment in terms of face-to-face or meeting somebody or asking somebody to, like introduce you to someone. It feels more like a task or some performance task. it's just a very convenient way of meeting people," she added.
ADVERTISEMENT - CONTINUE READING BELOW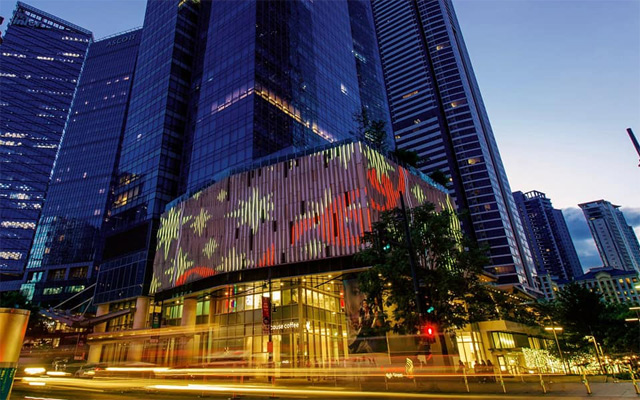 "We know that dating in this post-COVID world can feel anxiety inducing, as people can feel out of practice and more self-conscious than they felt prior to the pandemic. Looking for love can also be stressful during the holidays when there are increased social and cultural pressures," APAC Communications Director of Bumble, Lucille McCart said.
ADVERTISEMENT - CONTINUE READING BELOW
"The good news is that Filipinos still love love, with the majority wanting to make connections in the coming months. With so many people open to meeting someone, we are bound to see many Bumble success stories born from this holi-dating season," she added.
Dating terms have evolved over the years, with new words like situationship encapsulating that almost-relationship-yet-not-quite phase so many have gotten stuck in. Older Filipinos, like Teresita's parents and relatives, think dating means "kayo na" or you're partners in a committed relationship.
Also read: 10 Mind-Boggling Dating Slang Terms, Translated
The 2022 dating terrain is a hazardous one, with countless Filipinos trudging over labels, or the lack thereof, with caution. Traditional definitions have room for boyfriend and girlfriend, or boyfriend-boyfriend, or girlfriend-girlfriend, or simply partners for inclusivity. The narrative has since gotten complicated, with many struggling to answer "So ano ba kayo?"
Family matters 
Regardless of labels, Teresita said she wouldn't bring a Bumble match to a family gathering unless she was 100% all in already. "Definitely not, like I would have to bring up like a whole story behind my head. Honestly, that's how wack it is. We're pseudo-traditional and those parts of the tradition are what's kept in our family," she said.
ADVERTISEMENT - CONTINUE READING BELOW
Her friends don't really care for who she dates, as long as she's safe. They also don't mind never meeting a guy, because after all, who's to say he'll be here next month?
Ideally, her parents want her to meet a partner from the same school or industry, who is financially stable, and get along with her, her friends, and family.
 Teresita may face the stigma of bringing a match she met online, but she is at least spared from questions probing on her relationship status.
"Pag sinabihan mo ako ng ganyan at ayaw ko yan marinig, di kita papansinin." 
This fiery attitude translates to how she navigates Bumble with a level head—moving on from less than savory conversations and being unafraid to pursue an in-person meeting if the stars align. In an app that champions women making the first move, Teresita places high value in her agency while dating.
ADVERTISEMENT - CONTINUE READING BELOW
So can you bring home a Christmas boyfriend? 
While Jose Mari Chan and year-end sales bind Filipinos to one Christmas experience, each person and family is different, so it really depends if you're in the running for a holiday boyfriend or girlfriend. What's your definition of dating? Is it different from being in a relationship? Can you stick with the story that you met on Bumble?
What matters is you know what you want and that your steps match your vision. You'll never get a partner being half-hearted, and you'll never find another chance if you're too fixed on a match that didn't work.
The 20s are Teresita's age of exploration and self-discovery. Her other friends, however, are determined to swipe right on a future spouse. Their families are a different ball game altogether, and putting it all in one equation yields different answers.
ADVERTISEMENT - CONTINUE READING BELOW
Whatever it is you're looking for, dating apps like Bumble are always there to help you make the first move.
"Research in neuroscience and psychobiology consistently confirms that we are innately social beings and that meaningful relationships help us thrive. However, despite our sincere attempts to connect with others, we sometimes make mistakes," said clinical psychologist Dr. Margie Holmes.
"Yet because we are wired to connect, we continue to seek healthy and equitable connections with others," Holmes added.
Share this story with your friends!
---
Help us make Spot.ph better!
Take the short survey
More Videos You Can Watch
Load More Stories